Welcome, lipstick lovers, to the berrylicious world of luscious lip colours! If you're someone who believes that a pop of vibrant berry on your pout can instantly elevate your look and boost your confidence, then you're in for a treat.
Berry-toned lipsticks have been stealing hearts for years, and in 2023, they'll be more popular than ever! From sultry plum shades to juicy raspberry hues, these lipsticks have the power to transform your entire vibe with just a swipe.
But with so many options out there, how do you find the perfect berry shade that will make your lips sing? We've scoured the beauty world and delved into the expertise of renowned brands to bring you the ultimate guide to the best berry-toned lipsticks of 2023.
 From velvety mattes that offer a touch of drama to glossy shades that give your lips a luscious, juicy sheen, we'll guide you to the berry-toned lipsticks that will become your new beauty BFFs. Are you ready to rock the berrylicious bliss of 2023? Let's go!
1. L'Oreal Paris Colour Riche Lipstick – Blushing Berry: The Perfect Berry Powerhouse
The perfect berry-toned lipstick for 2023, offering both quality and affordability. This lipstick offers amazing value at just $5.89 without sacrificing a luxury feel or bright colour. Enriched with rich pigments and nourishing ingredients like argan oil and vitamin E, it keeps your lips soft, hydrated, and comfortable throughout the day.
The satin finish adds sophistication to any look, while the highly pigmented formula delivers an intense colour payoff in a single coat. With its smooth application and pleasant scent, applying this lipstick becomes a delightful experience.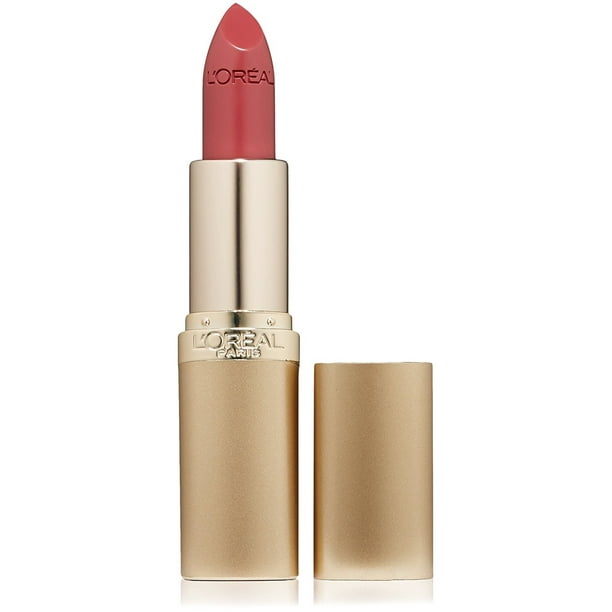 Its smudge-proof formula ensures long-lasting wear, making it ideal for busy days. At such an affordable price, you can enjoy berrylicious bliss without breaking the bank.
2. The Wet n Wild Silk Finish Lipstick
This lipstick in Light Berry Frost is a fantastic choice for those seeking non-drying lipstick. Priced at just $1.29, it offers exceptional value for its quality. The formula glides on smoothly, providing a creamy and buildable colour payoff. It's perfect for everyday wear, as it doesn't feel heavy on the lips and lasts for hours without fading or smudging. The Light Berry Frost shade is a beautiful pinkish-purple hue that complements all skin tones. It's versatile enough to be worn with any outfit, from casual to formal. This shade offers a beautiful, light berry hue with a satin finish, perfect for adding a touch of vibrancy to your look.
Aloe vera, vitamin A, and vitamin E are included as conditioning agents, helping to keep your lips moisturized and smooth all day.  Although it doesn't have the longest wear time and transfers readily, its non-drying nature makes it a fantastic alternative for people with dry lips. Overall, this inexpensive lipstick offers great hydration and pleasant wear, making it a valuable addition to your cosmetics collection.
3. The Maybelline Color Sensational Shine Compulsion Lipstick
The price of this Berry Blackmail lipstick is $12.99. In just one stroke, this highly pigmented berry lipstick provides bright colour, powerful moisture, and an ultra-glossy finish. The composition is enhanced with nourishing oils to keep your lips nourished and hydrated all day.
One of the standout features of this lipstick is its high pigmentation, which delivers bold and rich colour to your lips. It also provides a satin finish, adding a touch of elegance to your overall look. The non-drying formula ensures that your lips feel comfortable and nourished, without any dryness or discomfort.
However, it may not be the most long-lasting lipstick, so it may need to be reapplied throughout the day. It is a great choice for a highly pigmented, hydrating, and glossy berry lipstick that provides great value for money.
4. The Bobbi Brown Lip Color in the shade Rose Berry
This creamy lipstick uses a non-drying formula to deliver full-coverage colour that lasts for up to 10 hours. It also has a semi-matte finish. Its pink-rosy pigments and crimson undertones are intended to give your lips a perfectly finished appearance. I can only say, What an absolute beauty!
The ultra-hydrating composition of this lipstick is one of its best qualities. It guarantees that your lips stay hydrated and fed all day long, eliminating any irritation or dryness. The lipstick also has hypoallergenic properties, making it perfect for people with sensitive skin. Given that it has undergone dermatological testing and is devoid of parabens, phthalates, sulfates, and sulfites, the product is of the highest calibre and is completely secure.
You can confidently wear it for hours without worrying about frequent touch-ups. 
Sold at $39.99, this lipstick is a premium option for those seeking a long-lasting, hydrating, and high-quality lip colour.
5. The Neutrogena Moisturesmooth Colour Stick
Neutrogena has been my go-to skincare brand until I tried this lipstick. This dermatologist-tested lipstick is formulated with fruit extracts, mango, and shea butter, which work together to condition your lips in just three days. Its creamy texture allows for effortless application, providing a wash of moisturizing colour that lasts.
With a twist-up design, you won't need a sharpener, making it perfect for on-the-go touch-ups. The formula glides smoothly onto your lips, ensuring a comfortable and hydrating experience. It also offers a slight shimmer, adding a subtle touch of radiance to your look.
While this lipstick excels in moisturizing and providing a smooth glide, it may require more frequent reapplication compared to some other options. However, its lip balm-like formula and dermatologist-tested formulation make it a reliable choice for those seeking a moisturizing lip colour.
This lip colour stick, which retails for $11.9, is an inexpensive yet practical way to keep your lips moisturized and add a dash of colour to your regular appearance.
In a berry-licious finale, we've explored the vibrant world of berry-toned lipsticks of 2023. From bold and sultry to sweet and rosy, these luscious shades offer a juicy pop of colour that's sure to make heads turn. So pucker up, embrace the berry vibes, and let your lips steal the show with a splash of fruity enchantment!
See Also: 7 Best Volumizing Hair Mousse