Who doesn't love a healthy, glowing complexion? However, given our stressful lifestyles and exposure to pollution, our skin often suffers the most, losing that natural glow. But worry not, we have got you covered. Face oils are your best friends if your skin is suffering from dryness and dullness. Face oils are a treasure trove of vitamins and antioxidants, helping your skin retain moisture and glow. We have curated a list of the best face oils available. Read along and get ready to make your skin smile.
1. Le Prunier Plum Beauty Oil
Le Prunier Plum Beauty Oil is one of the most expensive face oils available on the market right now. What makes this face oil a star player in the beauty landscape is the presence of organic plum oil that can rejuvenate and nourish the skin. It's feathery light on application, so you won't feel the presence of an extra annoying layer on your face throughout the day. Its light consistency makes it easier for the skin to absorb the product. Regular application of this face oil will give you a bright and glowing complexion. The Le Prunier Plum Beauty Oil is great for all skin types, including oily skin. This amazing product is available on Amazon, Credo Beauty, and Goop. Although $75 might sound exorbitant for a face oil, it's totally worth it.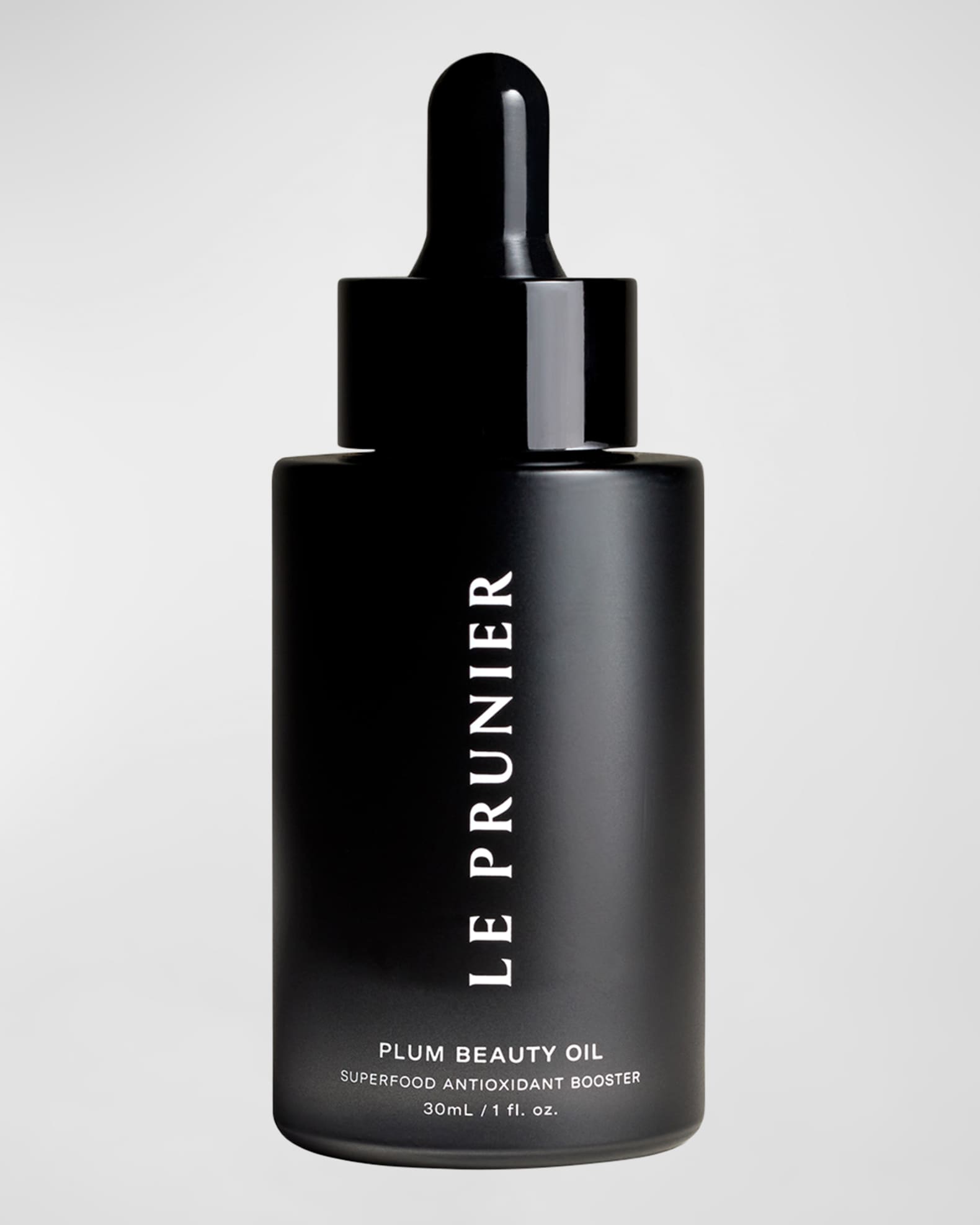 2. Bio-Oil Multi-Use Skin Care Oil
The amazing Bio-Oil Multi-Use Skin c=Care Oil is famous for its effect on stretch marks and scars due to pimples and acne. But did you know that it works effectively on the face as well? It is so good for the face because of its list of natural ingredients like Vitamin A and Vitamin E, which moisturize and hydrate the skin thoroughly from the inside, and sunflower oil and lavender oil, which are healing agents. They heal marks and scars on the face quite effectively, and you don't have to worry about any counterreaction due to strong agents. It is lightweight and is absorbed by the skin very easily. It is available for $10 on Amazon, Ulta, and Target. One drawback of this product is its strong fragrance, which might not suit everyone.
3. The Ordinary 100% Organic Cold Pressed Rose Hip Seed Oil
This face oil has a rich and healthy concentration of organic cold-pressed rose hip seed oil, which helps the skin in several ways. First of all, the oil is rich in Vitamin A, which enriches the skin by hydrating it and providing it with sufficient moisture to stay nourished. Apart from that, this face oil also has anti-inflammatory properties, which means it heals the skin very softly and avoids inflammation of any kind. Vitamin A also prevents signs of aging, like fine lines and wrinkles on the skin. The only drawback of this product is that it does not get absorbed by the skin as easily because of its thick consistency. Hence, if you have oily skin, you are advised to use this product before bed. It is available on Amazon, Nordstrom, and Sephora.
4. Ghost Democracy Soft Glow Facial Oil
The Ghost Democracy Soft Glow Facial Oil is one of the best face oils on the market. It has a very light texture that is easily absorbed by the skin. This not only moisturizes and nourishes the skin but also gives it a natural radiance. The best part of this facial oil is not the glow it gives off, but its properties. This oil has antioxidant and anti-inflammatory properties that protect the skin. The only drawback of the product is that it is not easily accessible and is available only on the websites of Ghost Democracy and Verishop.
5. Epara Balancing Face Oil
Epara Balancing Face Oil is a great product because of the richness of its content. It has the perfect consistency for dry skin types. Although if you have oily skin, you should probably avoid this. The oil subtly moisturizes the skin, giving it elasticity. It also provides a little glow to the skin after applying it, and the radiance you get from it is amazing. This is a little too expensive, as it costs approximately $150, and is available at Dermstore and Saks Fifth Avenue.
See Also: 8 Best Eye Glosses of 2023