"Fashion samples and accessories must be picked up from a certain showroom at a specific time for this shoot", said the fashion stylist to their intern. New York City is packed with talented fashion stylists who have set positions with top-notch magazines or simply are their own bosses and get to style television shows, magazine covers, celebrities, and so much more.
The role is always a fun one, however, what many don't understand is that being a fashion stylist comes with a package, which consists of hunger and hardwork. With that being said, the recipe to a successful fashion stylist can be so simple yet very complex since there are only two ingredients in the package. NYgal Margaret Williamson Bechtold has been very successful with taking the ingredients from the package and following the recipe in order to mold herself into the person she is today.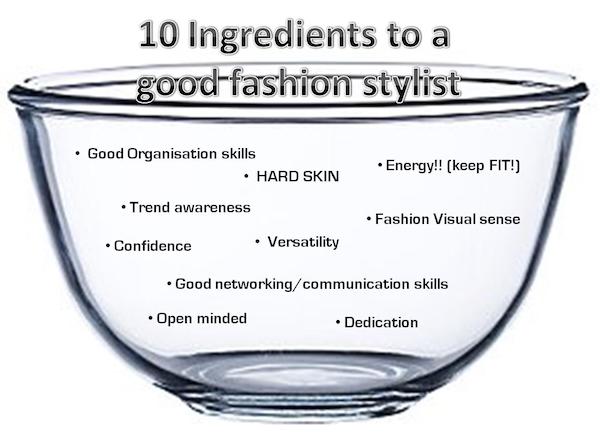 Image Credit: Step to Style
Bechtold is a one-of-a-kind fashion stylist who also happens to be a creative consultant with a New York City go-getter attitude. She's been quoted in Elle Magazine, worked for Conde Nast's Lucky Magazine, and has worked with clients such as Mercedes-Benz as well as Sony in addition to others. A bonus fact on Bechtold is that she's also a stylist in Austin, Texas.
Bechtold spoke with NYgal on her journey to becoming a fashion stylist and creative consultant in Manhattan.
The Q&A is as follows:
Tell me about yourself. What inspired you to become a stylist and how long have you been a stylist?
I'm from a little town in West Tennessee, where my Vogue subscription was my only possible source for fashion information. It only made sense to me (especially pre-blogs and Instagram) that if you wanted to work in fashion, you had to move to New York and work at Conde Nast. So I set my sights on that after college, taking an unpaid internship in the NYLON fashion closet after I graduated. By the end of the summer, landed a spot as an assistant in the Lucky magazine fashion closet at Conde. I had interned and assisted on so many shoots throughout the summer while trying to work my way in that I was able to stayed connected in the freelance world and take on extra work that excited me on the weekends. By the time I left Lucky, I was doing all of its national television content styling–like those Today Show segments you'd see–and styling a lot of online videos for them as well. From there, I joined a creative think tank and stretched my skills to become a trend forecaster and brand consultant. Now I do all three–brand consulting, styling and forecasting–as a freelancer based between Austin and New York. All in all, I've been styling for about 10 years.
See Also: The Hills Fashion Making a Comeback
Who or what have you styled? What have you enjoyed the most about taking part in these specific projects?
I just had the opportunity to style a Leon Bridges music video for his new song "Beyond". I was so impressed with his energy and work ethic. There was a moment toward the end of the shoot, when we were 11 hours in, it was the middle of a hot night in El Paso, Texas, and we were gearing up to move to our final location. Any person, not to mention on-camera talent, would have been totally exhausted at that point, but he was still on his feet in that eleventh hour, dancing in the wardrobe trailer to get changed for the next scene–with no cameras were rolling. He was so present all throughout the day and night, and was one of the last men standing at crew drinks after we wrapped. I think that being able to experience his spirit and energy truly changed the way I look at "work."
On the other end of the spectrum, some of my favorite work I've done has come out of getting friends together to shoot editorials on a whim. Since going freelance, I've operated under the motto "People will let you do what they've seen you do," and base much of my editorial creative on that. Some shoots in my book may take me out of the running for more straight-forward commercial work, but it all pays off when you land a big project your point of view can actually make a mark on.
How long have you been styling in Manhattan and what do you enjoy about Manhattan?
I got my start in Manhattan, so it's been about ten years now. It's definitely a challenge compared to Austin, where I'm spoiled with having a porch for package deliveries and a car for pickups. Manhattan's advantage is proximity to showrooms though, without a doubt. My FedEx bills get so crazy when I need to borrow samples in Austin.
What are your go-to places in Manhattan for picking up pieces for photo shoots and what makes these places special?
I'm particularly fond of working with indie designers. Having intimate studio visits and being able to make pickups directly from those team make the work that much more personal. You can feel an investment in the shoot from everyone involved, and can see that even your tiny credit can be meaningful for brands in the beginning of the lifespan. Otherwise, I'm a kid in a candy store at Manhattan Wardrobe Supply, where I restock my kit every time I'm in town.
What are you currently working on?
I'm gearing up for a television spot that will shoot over the course of two days in Manhattan and Brooklyn in a few weeks. I'm also focused on interviewing new assistants and interns for N.Y and L.A work if anyone's
interested.
Image Credit: Cydney Cosette Holm