Designers are killing the game with so many collaborations. All the way from Sarah Jessica Parker and Gilt teaming up for the SJP by Sarah Jessica Parker Bridal Collection to Karl Lagerfeld and Australian based cosmetics and skin care company ModelCo partnering for the launch of an exclusive cosmetics collection.
Lagerfeld and ModelCo launched the makeup collection on May 14, which resulted in a celebration as Lagerfeld and his beauty butlers performed in a flash mob in Paris to inaugurate the launch.
The products in the collection integrate ModelCo's top-notch formulas as well as the company's cutting-edge, detailed packaging, in addition to Lagerfeld's exquisite cultivation which happens to be chic, modern and dope. Products such as the Lip Lights, Lip Balm and Brush Sets are packaged in cases designed with Lagerfeld's signature logo.
Image Credit: Karl Lagerfeld
The theme of "Illuminated Beauty" is conveyed through the collection as more than 50 beauty products for the face, eyes and lips along with accessories are included.
"Our consumers are at the heart of our business, and we are excited to inspire them with the innovative KARL LAGERFELD + MODELCO beauty collection," said Pier Paolo Righi, CEO of Karl Lagerfeld. "It translates Karl's vision and brand spirit into iconic cosmetics, and we look forward to launching this limited edition collection."
Founder and CEO of ModelCo, Shelley Sullivan also stated, "I was honoured to fuse ModelCo's beauty knowledge with one of the world's most renowned and iconic names in fashion, Karl Lagerfeld, to produce the KARL LAGERFELD + MODELCO colour cosmetics collection."
Sullivan said the limited edition collection consists of a tightly edited, highly polished range of beauty products which are apt for all skin types.
Lastly, the Karl Lagerfeld + ModelCo collection highlights the Kiss Me Karl campaign where Victoria's Secret Angel, Stella Maxwell is featured in company with an animated, 3D character of Lagerfeld.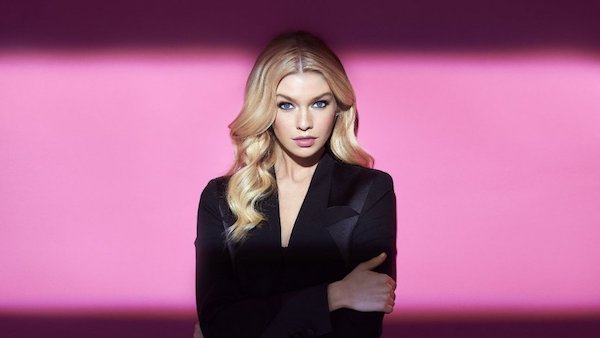 Image Credit: Max Papendieck
The collection will only drop in stores once, since the collection is limited edition. The collection is currently available for purchase at Karl Lagerfeld stores and the Karl Lagerfeld and ModelCo websites. It will also be available for purchase at Nordstrom for U.S. customers as well as in Europe at Douglas, Cult Beauty, Nocibe and Galeries Lafayette in addition to selected stores in the Middle East.
View the video below for a sneak peak of the KARL LAGERFELD + MODELCO Collection at the Place Vendôme in Paris for the Global Launch Party.
Beauty Professor