Today's era is known as the digital era for a reason. And the reason can be about unfolding long-distance friendships like never before. Beyond borders, oceans, and time zones, these cherished connections thrive on a blend of heartfelt conversations and shared virtual adventures. Yet, amid the vastness of the digital world, staying true to these friendships requires some effort.
Just like Julia Roberts' quote in the movie 'My Best Friend's Wedding', "I'm still your best friend; you just haven't seen me for a while," these friendships transcend mere physical presence, encompassing a depth that defies distance.
Welcome to today's post on keeping those faraway friends close to your heart, no matter how many miles stretch between you. Therefore, regardless of how far away your closest friend is from you or where a childhood buddy now resides, we will try our best to maintain your valued bonds.
7 Keys to Long-Distance Friendship
With instant messaging, video calls, and social media platforms, staying in touch with long-distance friends has become effortless. For example, the movie 'The Sisterhood of the Traveling Pants highlights how four best friends stay connected through letters and a shared pair of magical jeans during their summer vacation apart.
There are several fictional tales that try to mirror the real-life impact of modern technology by bridging the physical gap and bringing friends together, regardless of distance.
1. The Importance of Regular Communication
In any friendship, but especially in long-distance ones, consistent communication is vital. Regularly reaching out to your friends through various channels like messaging apps, emails, video calls, or even social media keeps the connection alive and thriving.
It allows you to share the ups and downs of your life, provide support during challenging times, and celebrate each other's achievements. Keeping the lines of communication open is the foundation on which trust, understanding, and emotional intimacy are built.
2. Creating Shared Virtual Experiences
Distance shouldn't stop you from having fun together. Embrace technology and engage in shared virtual experiences with your friends.
Whether it's playing online multiplayer games like Fortnite, Among Us, or Minecraft, you can team up, strategize, and have a blast as if you were in the same room.
Want to have a movie night together? Streaming services like Netflix Party or Disney+ GroupWatch let you synchronize your viewing experience and chat while watching your favorite films or binge-watching a series.
For creative minds, participating in virtual events or workshops on platforms like Zoom or Microsoft Teams allows you to learn something new together, whether it's a cooking class, art workshop, or dance session.
Feeling adventurous? Virtual escape rooms on platforms like Escape Room Enigma or Breakout Games offer thrilling challenges where you and your friends can solve puzzles, crack codes, and escape together, all from the comfort of your homes.
By doing things together in the digital world, you can still experience a sense of togetherness and excitement, creating cherished memories despite the physical distance.
3. The Power of Surprising and Delighting
A thoughtful surprise can make a huge impact on a long-distance friendship. Sending unexpected gifts through online platforms like Amazon, Etsy, or other e-commerce websites lets you choose from a wide array of options to find something special for your friend.
Postcards and letters may seem old-fashioned, but they carry a sentimental touch. Websites like Touchnote or MyPostcard allow you to create personalized postcards with your own photos and messages and send them directly to your friend's mailbox.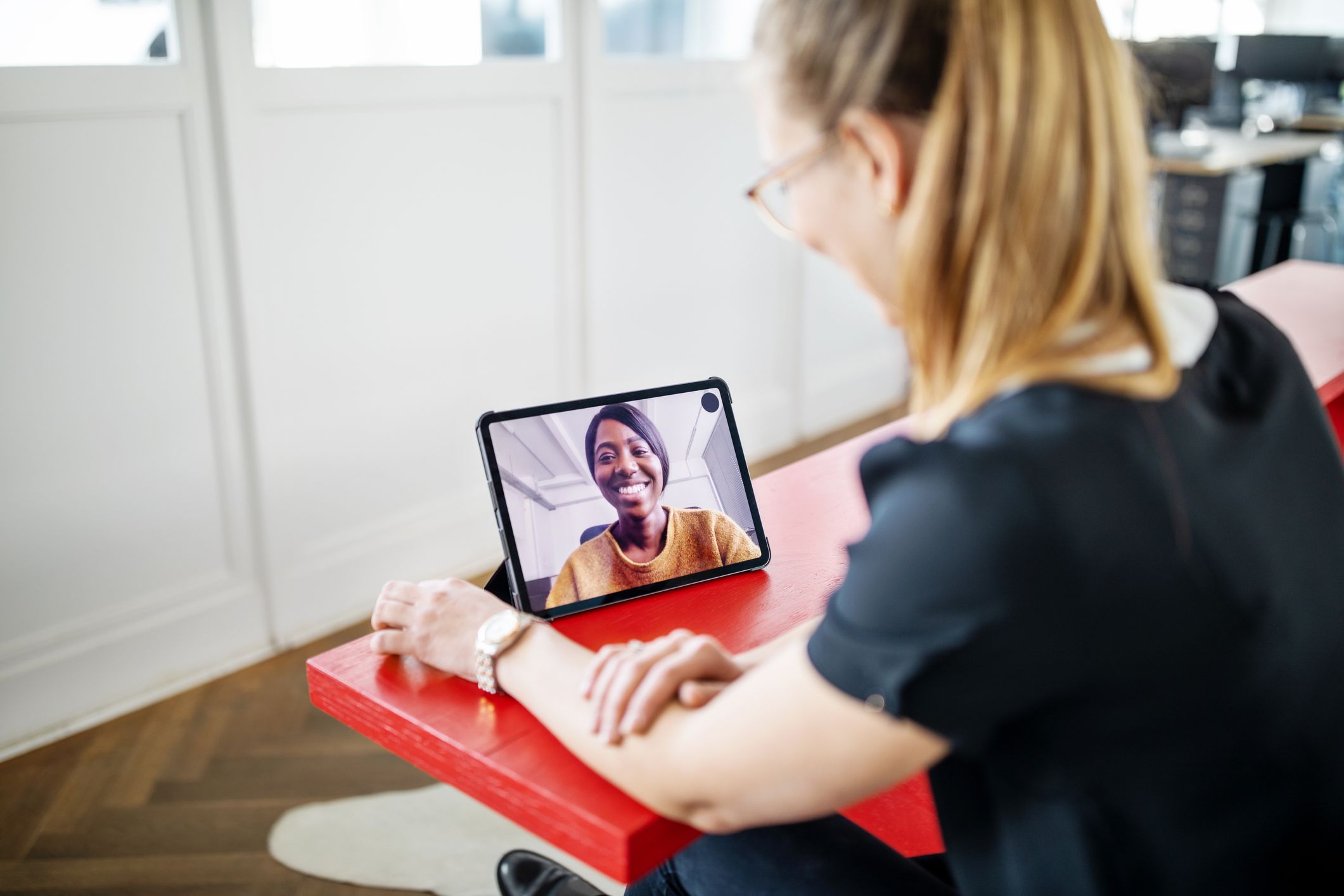 For a more intimate touch, handwritten letters are a heartfelt way to express your feelings. You can use services like Inkly or Bond to send handwritten letters digitally, and they'll be printed and mailed on your behalf.
These acts of kindness not only brighten their day but also reinforce the emotional connection between you and remind them of your love and appreciation. It's the little gestures that make long-distance friendships feel incredibly special and cherished.
4. Making Time for Each Other with Scheduled Catch-Up Sessions
With busy lives and time zone differences, it's easy for long-distance friendships to drift apart if not nurtured. Setting up a regular schedule for catch-up sessions is essential. It could be a weekly video call, a monthly virtual hangout, or even a yearly meetup in person if possible.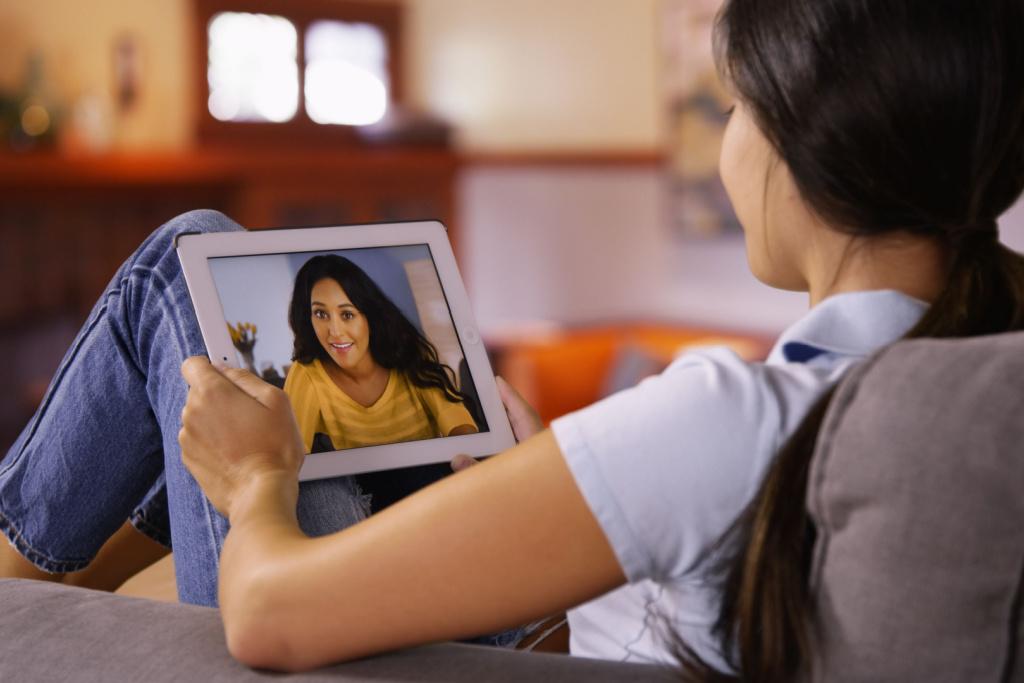 Having dedicated time to focus on each other strengthens the bond and ensures that your friendship remains a priority in both of your lives.
5. Being a Supportive and Understanding Friend
Long-distance friendships can face unique challenges, as you might not be physically present to support each other during difficult times. However, being emotionally available, actively listening, and offering genuine support when your friends need it can make a significant difference. Your empathy and understanding show that you truly care and are committed to being there for them, even across the miles.
6. Planning Visits and Reunions to Rekindle the Connection
Whenever feasible, plan visits to each other's locations. Spending time together in person allows you to create unforgettable memories, strengthen the bond, and experience the joy of shared adventures. If frequent visits are not possible, having planned reunions to look forward to can provide excitement and anticipation, making the distance more bearable.
7. Looking for the Positives of Long-Distance Friendship
While distance can be challenging, it also offers unique opportunities for personal growth and cultural enrichment. Having friends from different regions or countries exposes you to diverse perspectives, traditions, and experiences. Go for these positives, as they can broaden your horizons and deepen your understanding of the world.
In the world of long-distance friendships, distance is just a pesky puzzle waiting to be solved! Understand the power of communication and virtual adventures, sprinkle in some delightful surprises, and voilà! You've cracked the code to a strong and lasting connection. So, don't let those miles get you down; keep the laughter, love, and fun flowing through your screens.
Remember, you're like a dynamic duo in a grand quest, united by friendship, taking on the challenges of life with a virtual high-five! Stay connected, stay goofy, and keep the adventures coming—your long-distance friendship is an epic tale for the ages!