The majority of people's closets should have at least one pair of jeans since they are so adaptable, classic, and easy to style in a variety of different ways. Yet, due to the wide variety of cuts, washes, and designs available, it may be difficult to track down the ideal pair of jeans for your body type and personal preferences. In this piece, we will discuss how to determine the best jeans for your body type so that you may feel confident and at ease when wearing denim.
Find Out Your Body Type
The first thing you need to do in order to discover the ideal pair of jeans for your body is to identify your body type. There are five primary body types, including an apple, a pear, an hourglass, a rectangle, and an inverted triangle. If you are looking for a pair of jeans that will highlight your most attractive features and complement your form, you need to first determine your body type.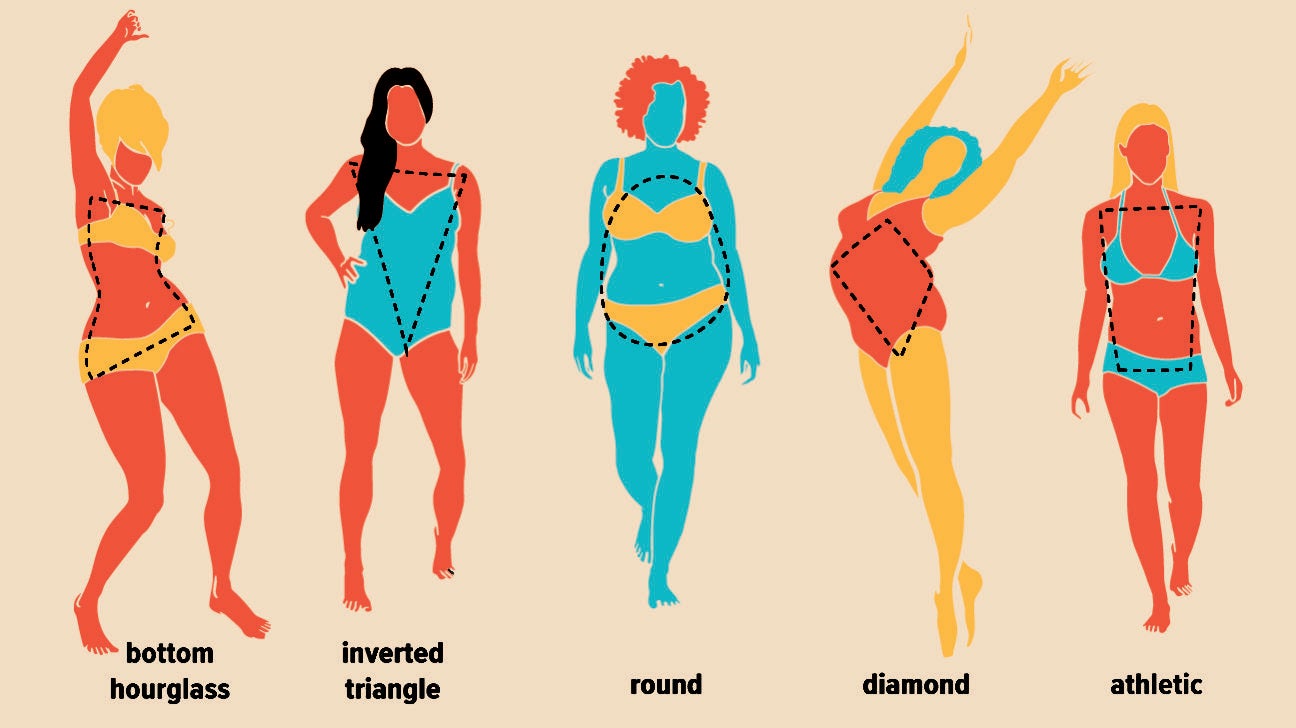 Consider the Rise
The rise of a pair of jeans is measured as the vertical distance from the crotch to the waistband of the garment. Low-rise, mid-rise, and high-rise are the three primary tiers of rise that are available. Jeans with a low rise sit below the waist and are most flattering on those who have a body type that is either rectangular or hourglass. Jeans with a mid-rise sit at the natural waistline and are an excellent choice for most different kinds of bodies. Jeans with a high rise are designed to sit above the waist and are most flattering on women who have an hourglass or apple shape.
Choose the One that Fits You Best
When it comes to jeans, having the right fit is essential. The perfect fit will not only make you feel more comfortable and confident, but it will also complement your form. There are a variety of cut options available, such as slim, straight-leg, bootcut, and flare. Since they help provide the appearance of curves, skinny jeans are a fantastic choice for women who have a body shape that is either rectangular or hourglass-shaped, respectively. Jeans with straight legs are a versatile option that may be flattering on a variety of body shapes. Jeans with a bootcut leg opening are most flattering on women who have an inverted triangle or pear body shape, as these shapes tend to have larger hips. Jeans with flared legs generate a profile that is more proportionate and, hence, an excellent choice for individuals who have an apple or pear body shape.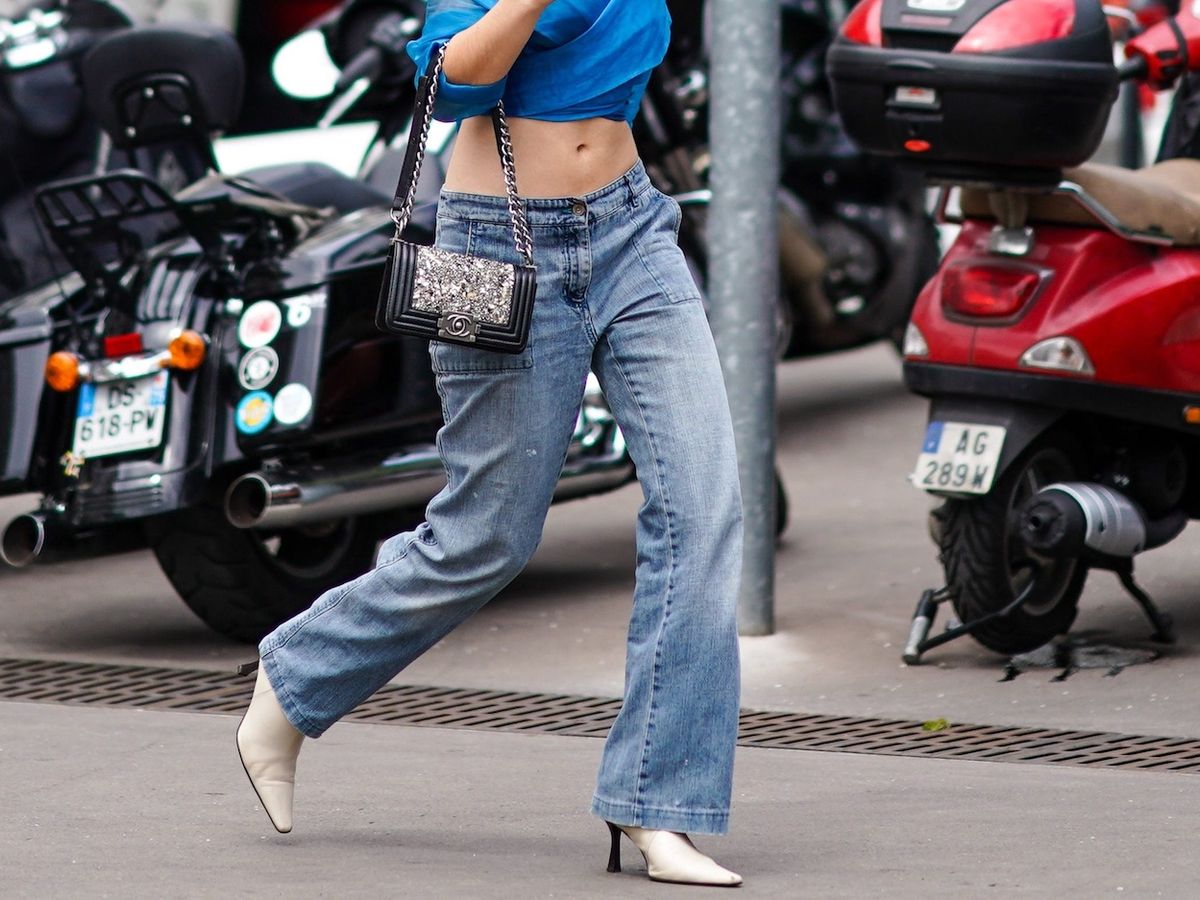 Take into Account the Wash
The color and feel of the denim in the jeans are referred to as the "wash," respectively. A pair of jeans with a light wash is a more casual alternative, while a pair of jeans with a dark wash is a more traditional choice that can be worn up or down. Choose jeans with a dark wash and very little fading or distressing if you want to give the impression that you have lost weight. Consider wearing jeans that have a minor pattern or frayed detailing if you want to add some textural interest to your look.
Try Several Different Pairs
While searching for the ideal pair of jeans, it is essential to try on several different pairs before making a purchase. Even if you are confident that you know both your size and the fit that you desire, it is possible that different brands and designs will fit you differently. Spend some time trying on a number of different pairs and experimenting with a variety of rises, fits, and washes before settling on the ideal pair for you.
Take Special Note of the Material
Your jeans' fit and appearance on your body might also be affected by the type of cloth that was used in their construction. Stretch denim is often more forgiving and comfy, although stiff denim is known for its ability to create a more structured and traditional appearance. Pay attention to the composition of the fabric, and select a material that satisfies both your tastes and requirements.
Check the Length
The length of your jeans can also have an effect on the way they look when you wear them. In order to have a neat and uncluttered appearance, the ideal length for jeans is one that ends just above the ankle bone. If your jeans are overly long, you could want to get them shortened or roll the bottoms up to create a more fitted appearance.
Consider Tailoring 
Consider getting your jeans customized if you have a hard time finding a pair that fits you correctly, to begin with. The length may be shortened, the waist can be taken in, and the inseam can be altered by a tailor to achieve a bespoke fit that is flattering to your body shape.
It may take some time and some trial and error, but it is well worth the effort to find a pair of jeans that flatter your body shape and fit you just right. You can create an attractive and adaptable style that is appropriate for every occasion by paying attention to the fit, rise, wash, and length of your jeans. While searching for the ideal pair of jeans to complement your figure, you should not be afraid to try on a variety of designs and solicit the opinions of close friends and family members.
See Also: 7 Easy Ways for Distressing Jeans