There are so many women in New York inspiring those that surround them: artistically, physically, emotionally, among other ways. Jackie Mulligan, a functional nutritionist, is one of those women. Mulligan was born and raised in Long Island, making her a true NYgal. She is blessed with a large, lively, loving family and is child number six out of the lucky seven.
"Over time, my early adolescent role, 'the helper,' guided me on a journey of empowering people to create positive change in their life," said Mulligan.
NYgal spoke to Mulligan about her journey to becoming a successful functional nutritionist.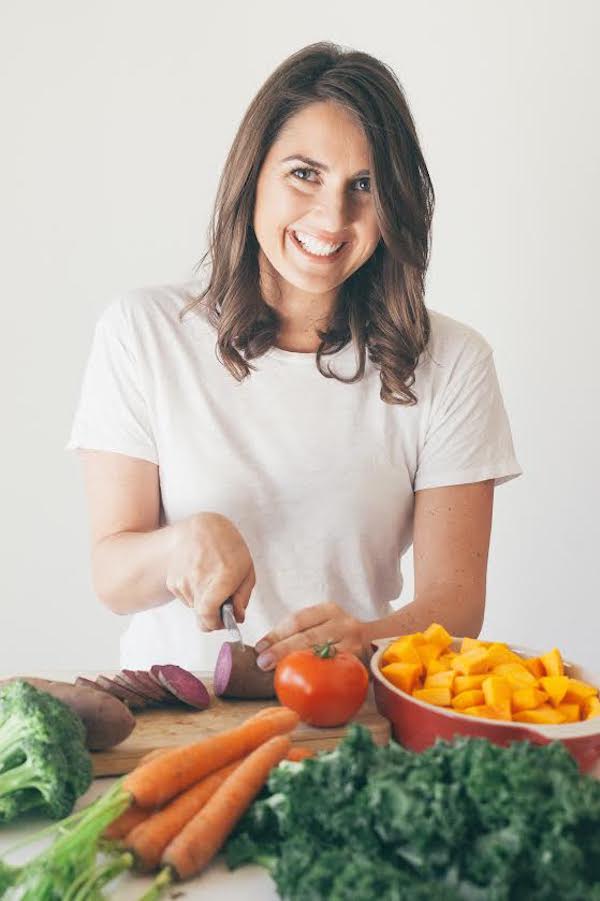 Image credit: [Murray Ash]
Q & A with Mulligan:
Tell me about yourself!
I was born and raised on Long Island, NY, in a town with deep Irish and Italian roots. Although pizza and pasta are no longer options in my diet, I have adopted talking loudly and with my hands. I'm happily accepting dating applications from anyone with an Irish brogue or a beach house on the Amalfi Coast. (Kidding! Sort of…)
I've lived between San Diego and San Francisco for six years. Since last February, I have been living a minimalistic nomadic lifestyle, and am constantly amazed by how much I DON'T need. I'm now (almost officially) back home, but wherever I land, I'll always be a New Yorker at heart.
What inspired you to pursue a career in nutrition?
Driven and excited to embark on my professional path, at the age of 17, I began my college career while simultaneously completing high school. By 22, I had successfully completed two Masters degrees: Masters of Business Administration and Masters of Secondary Education. A study abroad semester in Salamanca, Spain, inspired me to direct my attention into public school education, and for the next five years, I taught Spanish in Long Island to both Middle School and High School students. Although my time teaching was well spent, I knew there was a higher calling that I'd yet to tap into.
I always had an interest in health and wellness and was athletic growing up; playing sports every season. One of my sisters led the way with nutrition and helped me to navigate through many fad diets. When our mom was diagnosed with a gluten allergy, I quickly deviated from all gluten, knowing that celiac disease is commonly a genetic trend.
A few years later, my brother, who was deployed in Iraq at the time, emailed me about joining CrossFit. I was eager to try a new workout and be able to share that connection with him. I wasn't expecting that community to bring such enriching experiences and newfound strengths to my life, but it did. With a new respect for my well-being and a desire to pursue a career fully-focused on wellness, I moved to Solana Beach, California, in the spring of 2012. There, I began to design a more balanced lifestyle that included deepening my connection to the natural world, transforming my relationship with food as medicine, and most importantly, reconnecting with my faith.
My most rewarding education comes from my personal health journey and first-hand experience with Hypothalamic Pituitary Adrenal (HPA) dysfunction derived from stress – also known as adrenal imbalance and Lyme disease (enter: fatigue, digestive issues, depression, etc.). Although those were some of my darkest, most challenging times to date, these hurdles gifted me with first-hand experience, higher knowledge, empathy, courage, and the ability to build a complete toolkit for healing my mind, body, and spirit. I am continually amazed at how our quality of life is influenced by how we address and maintain our physical and spiritual health. Committing to movement, investing in our wellness and developing a practice of prayer and reflection can truly move mountains–I've witnessed it both in my life and in the lives of my clients.
Now, I work as a functional nutritionist and specialize in creating a love for nutrient-dense, real food that becomes a part of my clients' daily lives. All the information and tools that I share were developed from personal experience and professional knowledge as a Certified Nutritionist Consultant, Functional Diagnostic Practitioner, educator, and wellness advocate.
How long have you had your own practice and what inspired you to branch out on your own?
I have been practicing for about four years. This month I celebrate 2 years of having my own practice. I was the first U.S employee for Puori, an amazing Scandinavian supplement company that I stand behind and recommend to all of my clients. My time with them captivated my heart and drove my passion for health, living well and the Scandinavian culture even further. I traveled often, all over the US, and worked hard, in true startup fashion, leaving my only time to take my private clients on the weekends or in the evenings. After working with them for about five years and working my way up to National Sales Manager, I decided to branch off on my own.
I was inspired to combine my experience in business, education, and wellness to educate and empower people.
Recently, my practice has taken on its own unique mold, as I started incorporating faith and looking beyond nutrition to focus on the whole person–mind, body, and spirit.
I remember you mentioning that you have virtual clients. How's that like? Also, do you get mostly Manhattan-based clientele or are they from all over the world?
My clients range from New York to California, Texas to Chicago, Colorado to Nevada, Switzerland to Denmark, and many in between. We meet on FaceTime or Skype, and depending on where I am, we get to meet in person, which is my favorite.
My dynamic roster of clients–which, fortunately, have been almost all referrals– includes professional athletes, CEOs, corporate teams, students, religious groups and private clients.
What are some important tips you give to your clients?
Health is so much more than just what we eat. It includes our emotional and spiritual wellness as well. I always remind my clients that even if their diet is flawless and they're getting their workouts in, it's just as–if not more–important for them to invest in these other areas. Connecting with their community, beginning or strengthening a prayer practice, journaling and serving others–these habits contribute to our sense of wellness more than we realize.
What other interests do you combine with your career as a nutritionist?
My faith is the center and core of my life. I am a Catholic and have a strong devotion to Mary. My faith serves as the cornerstone of my approach as I guide my clients towards intentional physical, emotional and spiritual health practices. I believe developing a practice of prayer and reflection can truly move mountains.
The two forms of makeup I can't live without are red lipstick and mascara.
I am a true Pisces in every way–uber sensitive, intuitive, empathetic and deeply emotional. I have a BIG heart with a lot of love to give. I prefer quality over quantity when it comes to friends, clothes and well…everything! I create a tightly-edited capsule collection every season to keep my style simple and essential. I am adaptable and am able to get along with all sorts of people, thanks to all the personalities I was surrounded by growing up. My pitfall? I can be maddeningly indecisive at times.
A few more of my favorite things: long walks in nature, dinner parties, detox baths, Justin's Dark Chocolate Peanut Butter Cups, infrared saunas, Eucharistic Adoration, champagne, paddleboarding, manicures/pedicures, and sweet potato fries.
Since you're a true NYgal, what do you love about New York?
Though it was hard to return to the east coast after living in California, I really do love New York. I loved California for its beauty and "otherness", and it's just the opposite of what I love about New York. I love it for its grittiness and imperfections, and the true feeling of home and familiarity that I get from here. I love the seasons, diverse culture, easy access to travel and being close to the ocean. I love everything it has to offer; that you can be boating to Fire Island by day and walking the High Line in NYC at night. In New York, it feels like the world is your oyster if you're ready and willing to go after it.
What do you look forward to in your career as a nutritionist and what message do you want to give the women of New York that are trying to fulfill their dreams?
I look forward to helping more people grow and realize their strength and beauty, inside and out. I look forward to guiding people to see their truth and to open their eyes and hearts to the gifts they've been given by God. He knows the path. I just keep walking forward and staying aligned with Him.
We've all been given a vocation, and whether that's serving tables or running a Fortune 500 company, we need to do it with love and with the intention of lifting others. Mother Theresa says it best: "Love begins at home, and it is not how much we do… but how much love we put in that action." We're often searching for how to do more, be bigger and better–and the answer is right under our nose. It starts with one person choosing to use their gifts and talents for a higher purpose.
Image credit: [Murray Ash]