The turn of the millennium may have seemed a questionable time for fashion looking back. The early 2000s featured incredibly low low-rise jeans, ponchos, short-sleeved tops layered over long-sleeved tops, and baker hats (think Britney Spears and Keira Knightley in Love Actually) dividing people's tastes.
People often praise other decades of the 60s, 70s, 80s, and 90s with rose-tinted glasses despite some of the bad fashion choices, yet there is little discussion over praising the early 2000s for the fashion.
Perhaps it is because millennium fashion was too recent, and it is only now that we have entered a new decade of the 2020s that we are able to step back and realize that there was indeed some underappreciated fashion of the decade. Recently, several early 2000s trends have been resurfacing to suggest that the decade's fashion was not quite as debatable as first thought.
The Baguette Bag
Fendi's baguette bag, introduced in 1997, was considered to be the "it-bag" of the early 2000s. The baguette bag neatly tucks under your arm, a practical way to keep your hands free, and it was named after bread baguettes that the French would commonly hold under their arms. The bag featured a cameo in Sex and the City when Carrie corrected a mugger that it was a baguette and not a bag (iconic). The baguette bag has been making a comeback recently with many brands introducing their own version.  
Urban Outfitters Croc Baguette Bag
Marleigh Beaded Baguette Bag
Juicy Couture Tracksuits
While some people were not a fan of the matching velour tracksuits that Paris Hilton and Nicole Richie frequently worn on The Simple Life, the desire for matching tracksuits have been rising just as the desire for more varied loungewear increases. In particular, you can't get anything more early 2000s than the Juicy Couture tracksuits. Juicy Couture velour tracksuits have recently had a revival, proving that the iconic tracksuits may be becoming more mainstream fashion once again.
Swarovski Velour Hoodie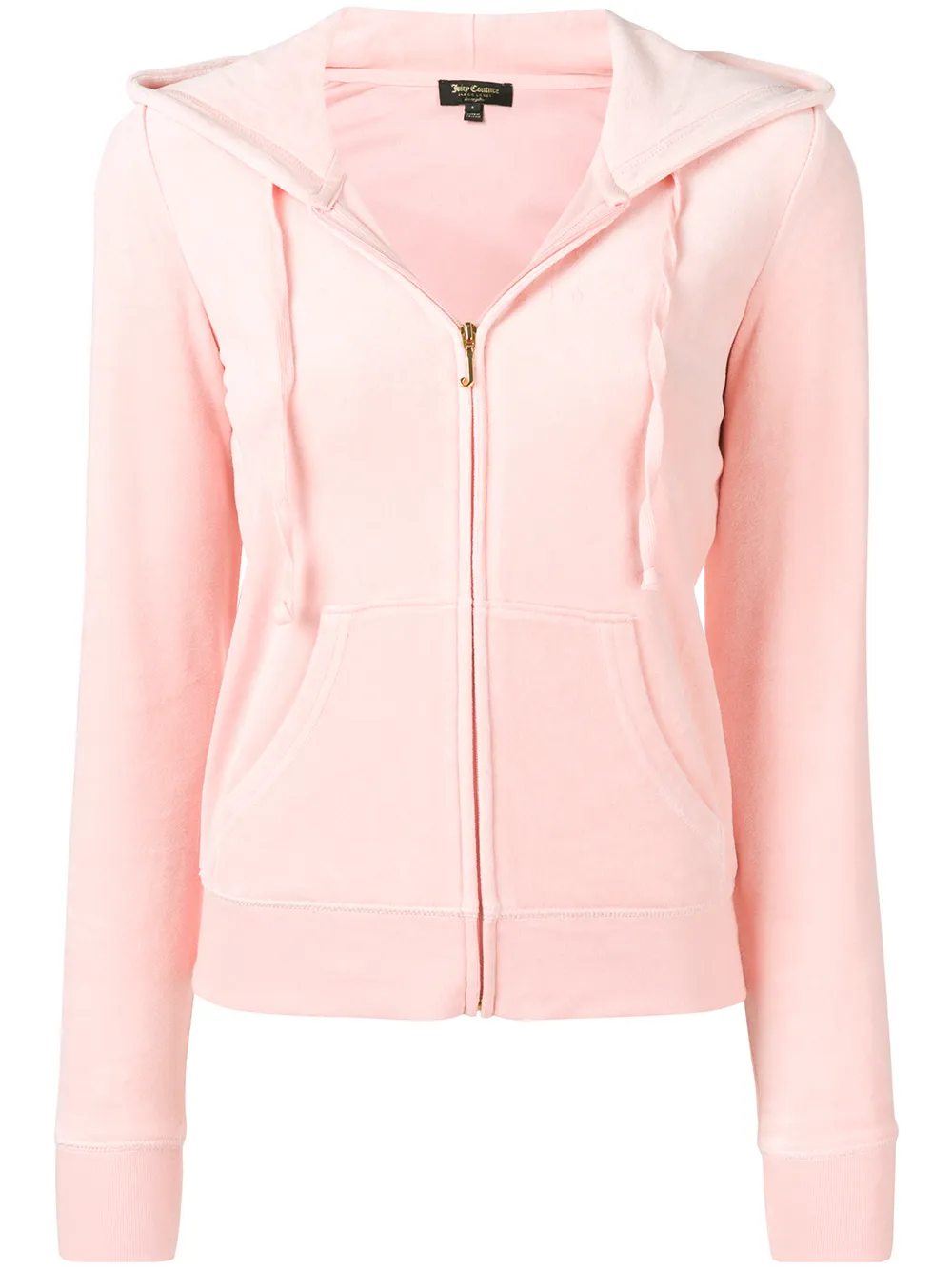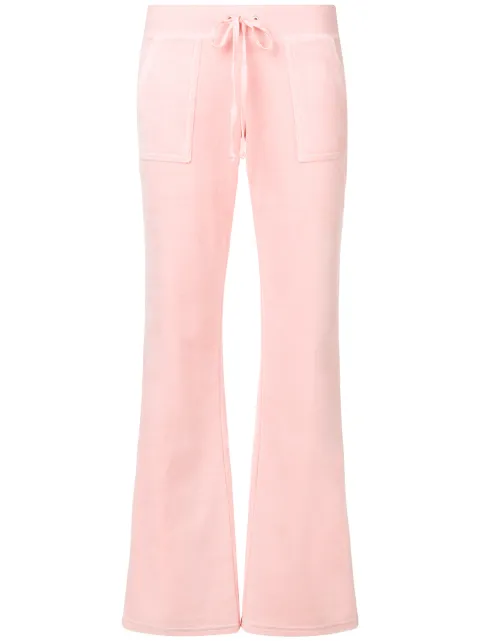 Playboy Everything
If you decorated your childhood bedroom in the early 2000s, chances are it included Playboy branded blow-up chairs, lamps, and trash cans. More recently, popular retailers have been releasing throwback collections of Playboy clothing with the iconic rabbit head logo featuring on everything from dresses to sweaters.
Playboy Basic Logo Tee
Bandana Tops
Beyoncé wore an iconic red bandana top for a performance with Destiny's Child back in 2000, which reflected a popular fashion trend of the time. As another underrated early 2000s trend, handkerchief tops have been making a comeback. Designer and founder of We Wore What, Danielle Bernstein, recently released her collection exclusively at Macy's which features handkerchief tops, with most sizes selling out within hours of the first release.  Luckily you can still get your hands on one (and it's on sale)!
Danielle Bernstein Solid Handkerchief Top
Nasty Gal Bandeau Bandana Crop Top
Cowboy Boots
Cowboy boots are a classic case of trickle-up fashion theory, where fashion is dictated by the working classes, and then imitated by designers and spotted on runways. Once a solely practical boot for cowboys, the cowboy boot was all about functionality, but the early 2000s saw the humble cowboy boot as more of a fashion statement. More recently, the cowboy boot has been making a revival proving itself to be a wearable trend that is both practical and stylish.
Croc Embossed Leather Cowboy Boots
Traditional Tan Dingo Willie Cowboy Boots
UGGs
Were you even a girl in the early 2000s if you didn't own a pair of UGGs? The comfortable sheepskin boots were a staple of most teen girls' wardrobes. UGG has branched out since then with many other styles still proudly labelled with their signature UGG logo. The cozy shearling slippers are everywhere on Instagram at the moment, making staying home even more appealing, and.the addition of the black PVC boots are great for fall.
Genuine Shearling Slingback Sandal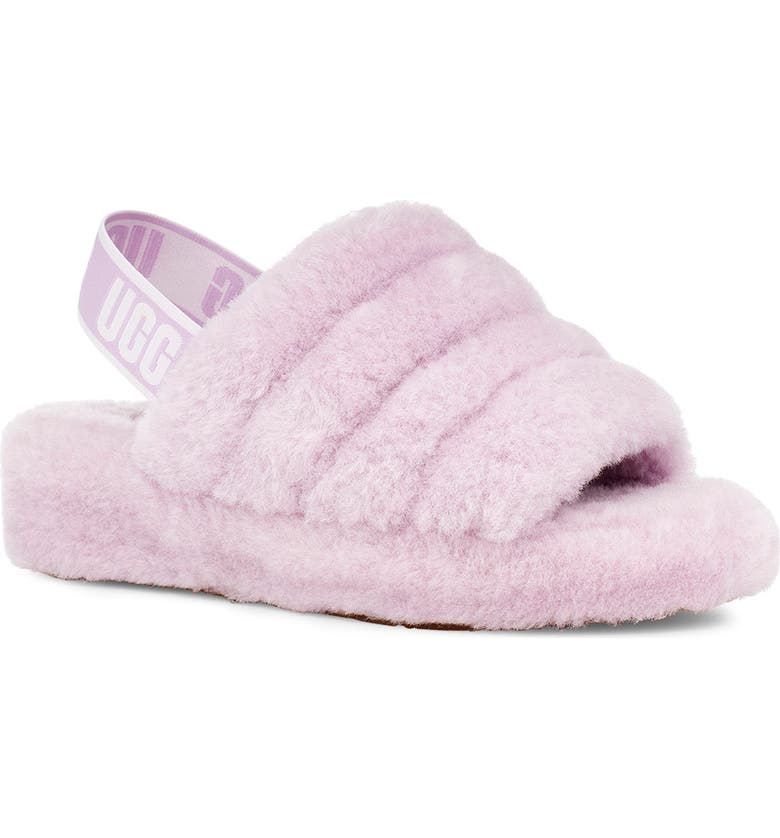 Classic Clear Mini Boots