ColourPop, known for its inexpensive and beautifully pigmented cosmetics, has lately announced an interesting collaboration that combines two realms that many people adore: nostalgia and beauty. ColourPop is collaborating with the legendary manga series turned anime program, "Naruto," to release a nine-piece collection that aims to fascinate both cosmetics lovers and diehard fans of the popular anime.
The collection's colors have been meticulously picked to replicate the different costumes of these renowned characters, drawing influence from the prominent squad members. Whether you're a loyal lover of the brand's quality goods or a die-hard fan of "Naruto," this partnership is unquestionably a beauty collector's dream come true.
Mark your calendars for the July 20 debut date on ColourPop.com, as well as the July 30 launch date at Ulta Beauty, where the collection will also be available. The price range of $9 to $24 makes it affordable to a wide spectrum of clients, with the entire bundle available for $89.
ColourPop continues to bridge the gap between beauty and famous pop culture icons with this exciting partnership, allowing fans to immerse themselves in their passion for both cosmetic artistry and the fascinating world of "Naruto." ColorPop's latest collection promises to be nothing short of epic, so be ready to go on a beauty journey inspired by your favorite characters and their remarkable experiences.
ColourPop x NARUTO Lux Lip Oil
The ColourPop x NARUTO collaboration introduces a range of exciting beauty products inspired by the iconic manga and anime series. One of the standout items is the Lux Lip Oil in the new shade Chakra, a stunning peachy-brown nude with a touch of shimmer, priced at $11.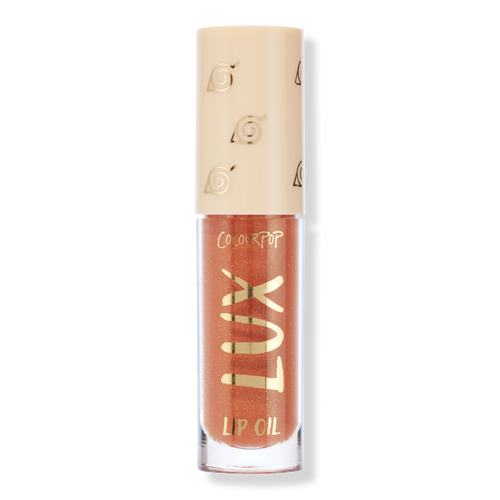 Gliterally Obsessed Body Gel by ColourPop x NARUTO
The Gliterally Obsessed Body Gel in Gold Dust is a sparkling addition to the ColourPop x NARUTO collection, allowing beauty lovers and fans of the anime to add a touch of magic and sparkle to their cosmetic looks. The Gold Dust color has a deeper significance for series lovers. This glitter gel represents the spirit of adventure and excitement that distinguishes the anime's universe, just like the shinobi of "Naruto," who embark on dangerous missions and confront numerous hardships. It gives fans the feeling of being real shinobi, as they shine with confidence and stand out in any crowd.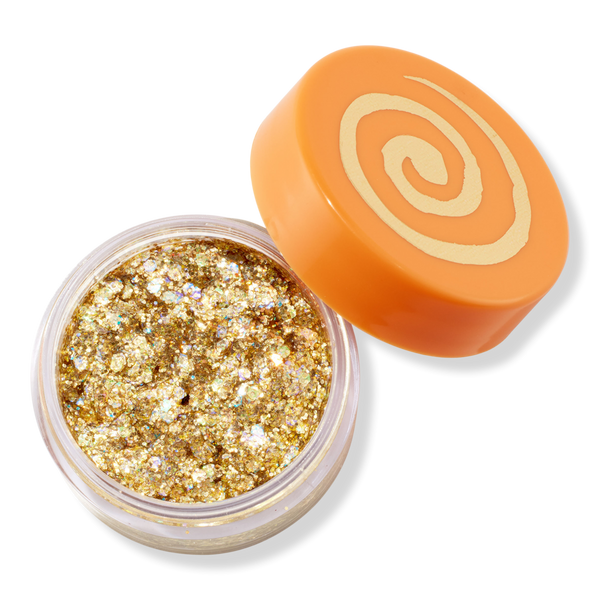 ColourPop x NARUTO Best Friend Crée Gel Liner
The BFF Crée Gel Liners, which are noted for their deep pigmentation, are also included in the collection. Courage, a gorgeous pink shade inspired by the "Naruto" collection, is available for $9.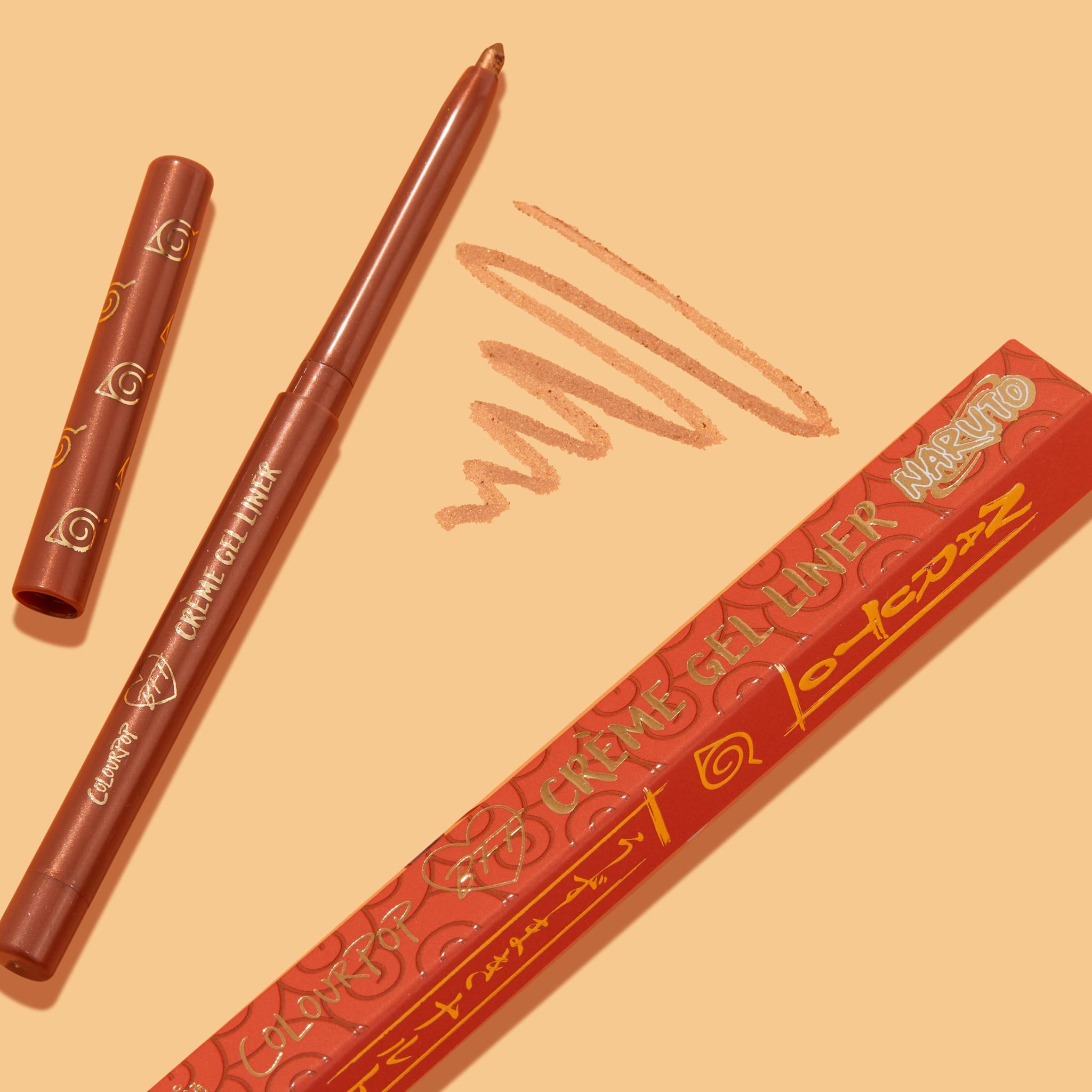 ColourPop x NARUTO Most Powerful Jutsu Trio
The Strongest Jutsu Trio, priced at $24, is an affordable alternative for individuals who want to own all of the collection's liners.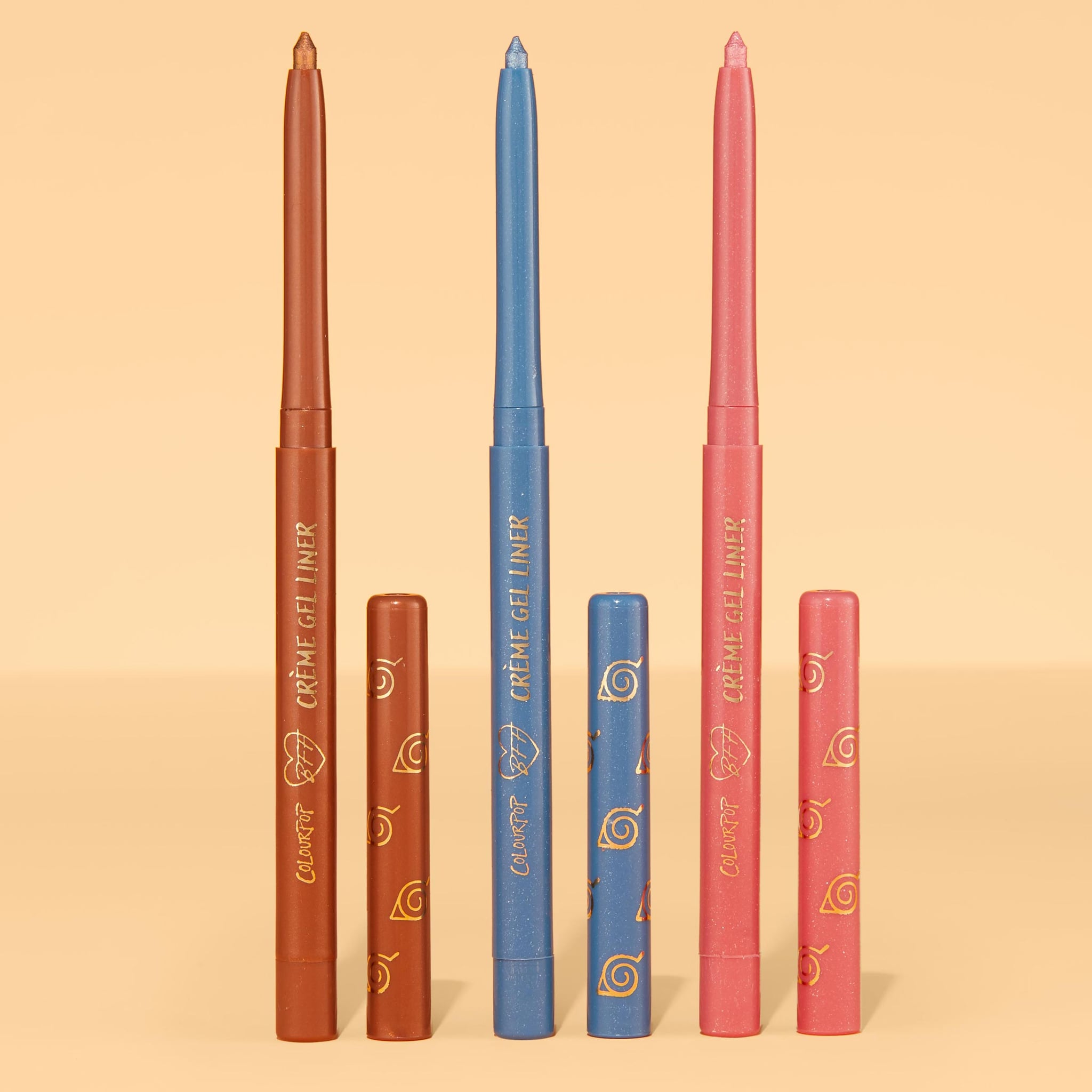 Super Shock Shadow
The ColourPop x "Naruto" collection's Super Shock Shadow range adds a touch of enchantment and excitement with three magnificent new colors, each paying homage to major characters from the "Naruto" anime. The ColourPop x "Naruto" collection truly becomes a celebration of the series' rich and diverse characters with Sasuke Uchiha, Sakura Haruno, and the third Super Shock Shadow, presenting fans with a cosmetic experience that intertwines beauty and memories in a very beautiful way.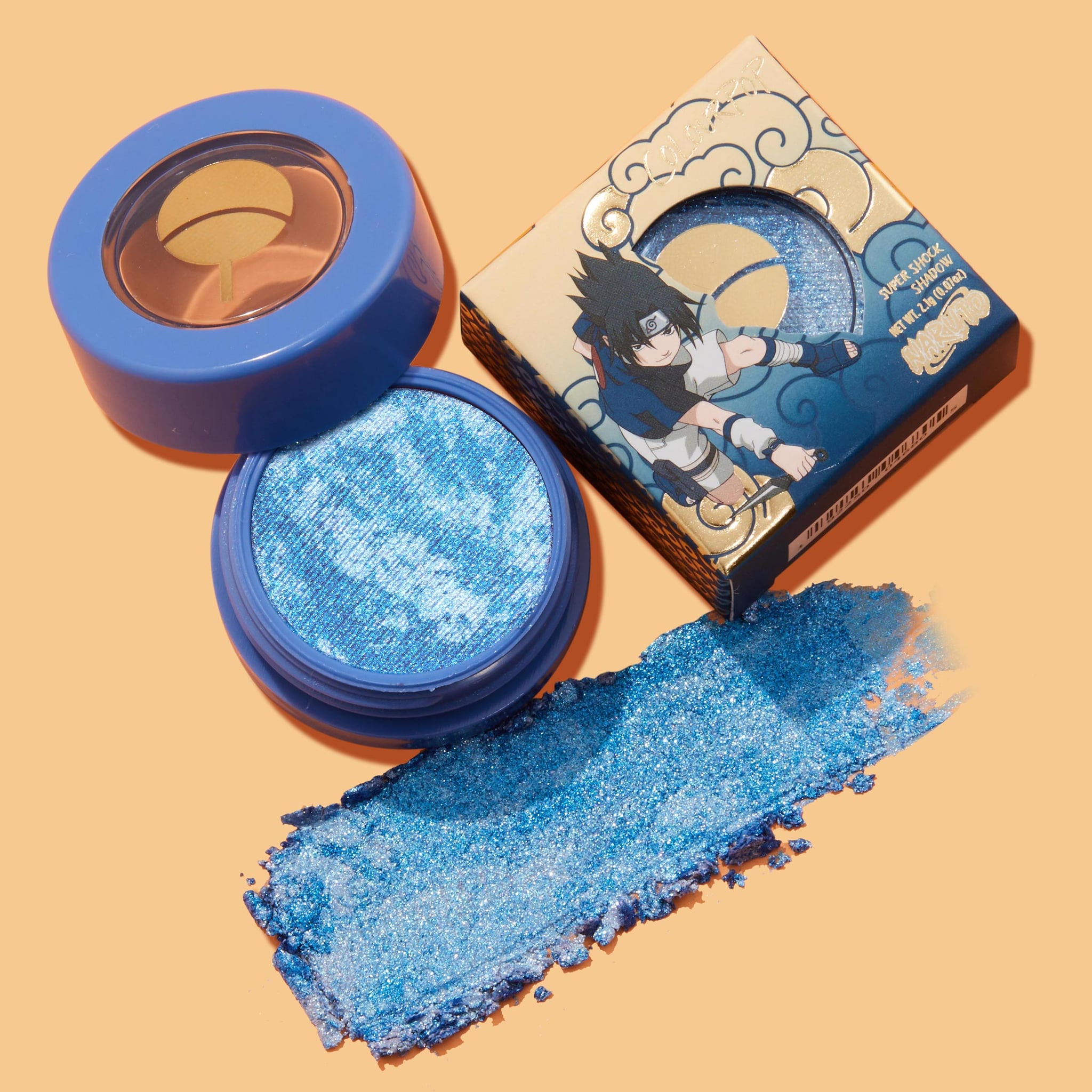 ColourPop x NARUTO: My Ninja Way
ColorPop and "Naruto" fans may indulge in their passion for beauty and nostalgia with this broad selection of products, creating breathtaking looks inspired by their favorite characters from the renowned anime series.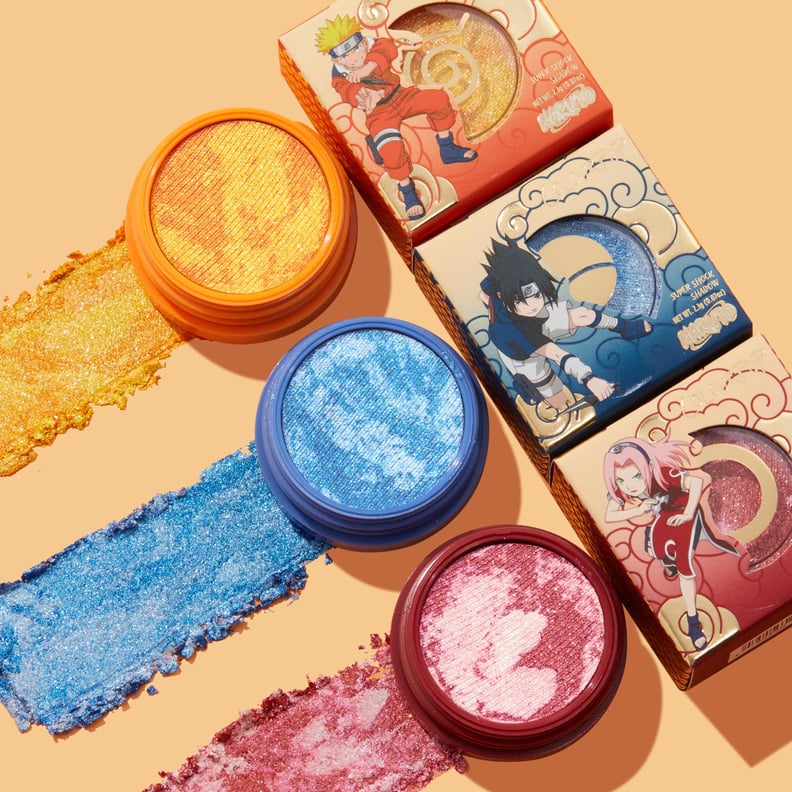 The complete ColourPop x NARUTO collection is a magical blend of beauty and memories. It allows fans to show their enthusiasm for the "Naruto" universe via makeup artistry, while beauty aficionados may explore a diverse choice of colors and items to suit a variety of tastes and preferences.
Fans are anxiously anticipating the arrival of this limited edition collection on ColourPop.com and Ulta Beauty to get their hands on these intriguing cosmetics. The collaboration, which captures the spirit of "Naruto" and its famous characters, is guaranteed to be a favorite with beauty aficionados and "Naruto" fans alike.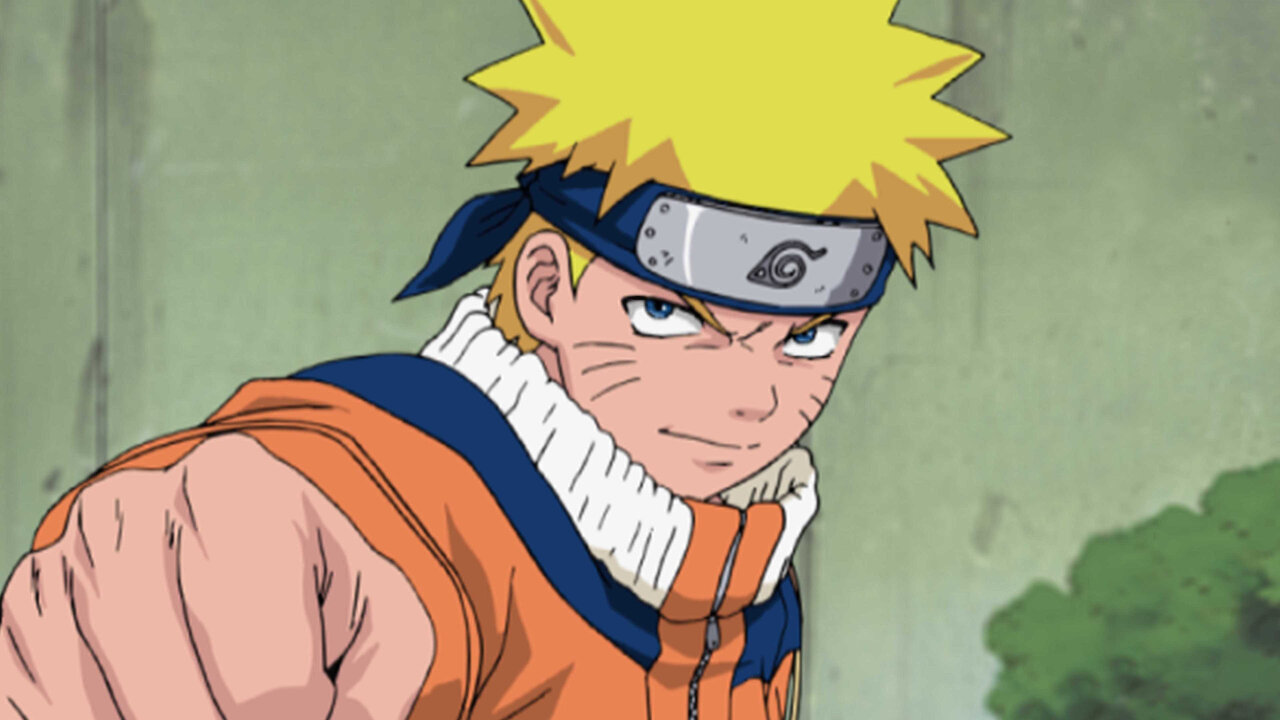 Each item, from the stunning 12-pan pressed eyeshadow palette to the flexible Gliterally Obsessed Body Gel in Gold Dust, demonstrates ColourPop's passion for honoring the iconic series. The Super Shock Shadows are a stunning combination of metallic colors inspired by Sasuke Uchiha and Sakura Haruno.
With its low price and limited edition status, fans are eager to take advantage of the opportunity to show their enthusiasm for "Naruto" through makeup artistry. This cooperation is a dream come true for beauty collectors and showgoers alike. With the ColourPop x "Naruto" collection, embark on a beauty journey inspired by the spirit of adventure, excitement, and the iconic characters from "Naruto," and embrace your inner shinobi.
See Also: Reinvent Yourself in 15 Easy Steps