The beauty industry is constantly changing, offering cutting-edge procedures that promise rejuvenation, vitality, and radiance in the pursuit of timeless beauty and wellness. Cryofacials and cryotherapy have become standout contenders among these cutting-edge treatments. These cold-based therapies have revolutionized the beauty industry. They are based on science and have the support of both celebrities and beauty enthusiasts. But what is the underlying science of the chill, and why are these icy remedies becoming so popular? This article explores the fascinating fields of cryofacials and cryotherapy to learn more about their advantages and examine their rising importance.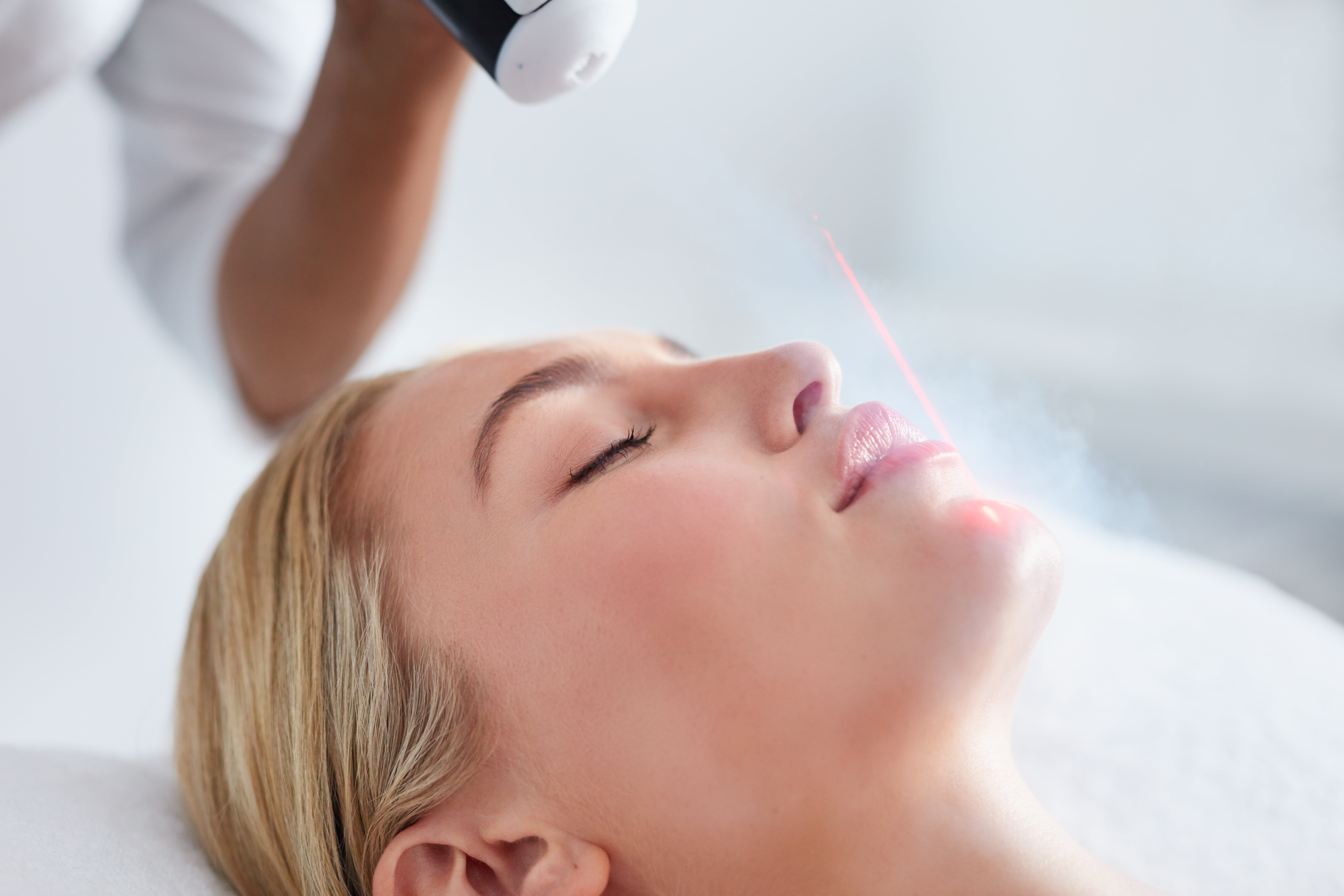 The Basics of Cryotherapy and Cryofacials
Cryotherapy is the therapeutic application of extremely low temperatures to specific body parts or regions. For many years, this method has been used to treat pain, inflammation, and muscle recovery. Cryofacials, a facial procedure that uses cold temperatures to enhance skin health and appearance, have recently found a place in the world of beauty. Cryotherapy and cryofacials have also evolved to cater to individual preferences and needs. From boutique cryotherapy studios to high-end spas, a diverse range of facilities now offer these treatments. The experience is often customized, allowing clients to choose the level of cold exposure and duration that align with their comfort level and goals.
The Chill's Scientific Basis
The fundamental idea behind cryotherapy is the relationship between vasoconstriction and vasodilation. When exposed to cold, blood vessels constrict, decreasing blood flow to the skin's surface. Blood vessels expand after the skin is rewarmed, promoting circulation. This procedure boosts the amount of oxygen and nutrients reaching the treated area, which helps with collagen production and skin cell renewal.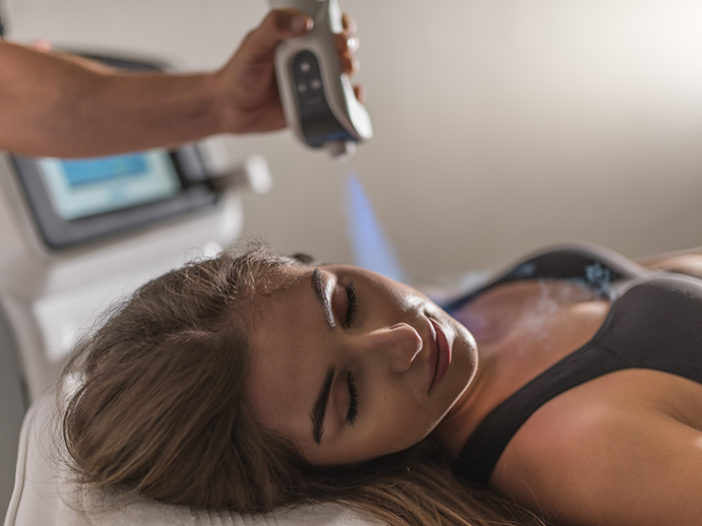 A Frosty Elixir for Youthful Skin: Cryofacials
Reduced Redness and Puffiness: Cryofacials are especially effective at reducing redness, puffiness, and inflammation. Blood vessels can be helped to constrict by cold temperatures, which can soothe irritated skin and lessen swelling. People with sensitive skin or those who frequently get pimples will particularly benefit from this.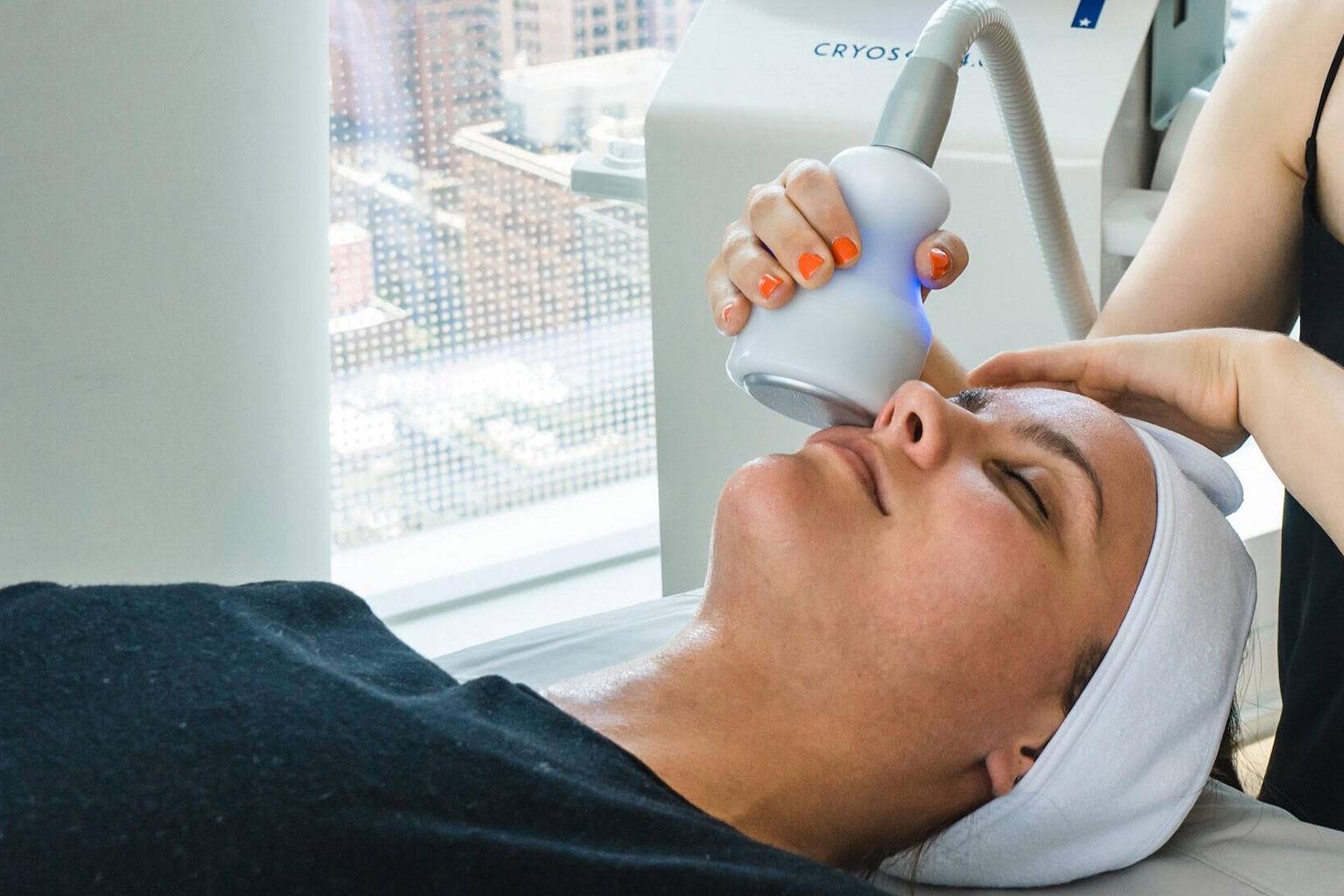 Increased Collagen Production: Collagen naturally declines with age. Collagen is the protein that gives skin its firmness and elasticity. As a result of cryotherapy's stimulation of collagen synthesis, your skin will eventually look plumper and younger.
Less pores: Pores are temporarily less noticeable due to the skin's temporary tightening caused by cold temperatures. This gives the skin a more refined texture and creates a smoother canvas for applying makeup.
Improved Blood Circulation: The cryofacial procedure causes blood vessels to constrict and then dilate, which improves circulation by bringing essential nutrients and oxygen to the skin's surface and promoting a youthful complexion.
Beyond the Face: Cryotherapy
Cryotherapy for the whole body has many advantages over cryofacials, which focus on the face. An individual receives whole-body cryotherapy when they are briefly exposed to extremely low temperatures in a specialized chamber.
Muscle recovery: Athletes and fitness fans have embraced whole-body cryotherapy because of its capacity to lessen muscle soreness, inflammation, and pain. The cold temperatures encourage endorphin release, which functions as a natural analgesic.
Weight Management:According to some studies, regular whole-body cryotherapy sessions can help people lose weight by accelerating their metabolism. The body expends more calories to warm itself up after being exposed to the cold.
Improved Mood and Mental Health: The endorphins released during cryotherapy not only help to relieve pain but also contribute to an improved mood and a decrease in anxiety or depressive symptoms.
Popularization and Endorsement by Celebrities
Celebrity endorsements of cryotherapy and cryofacials have increased their allure. High-profile people have openly endorsed the advantages of these treatments, including athletes, actors, and models, propelling them into the public eye. The popularity of the treatments has increased as a result of social media platforms, where influencers and beauty enthusiasts share their own experiences and results.
The Growing Beauty and Wellness Trend
The demand for holistic treatments that combine wellness and aesthetics is on the rise as society becomes more health- and beauty-conscious. This trend is supported by cryotherapy and cryo facials, which provide a special combination of benefits backed by science that appeal to a wide range of people looking to improve their general health and appearance.
Safety and Considerations for Cryotherapy
While there are many advantages to cryotherapy and cryofacials, it is important to approach these procedures with caution and under the supervision of qualified medical professionals. Extreme cold can be dangerous, especially if it is not handled properly. A safe and successful experience depends on consulting a trained professional and disclosing any medical conditions.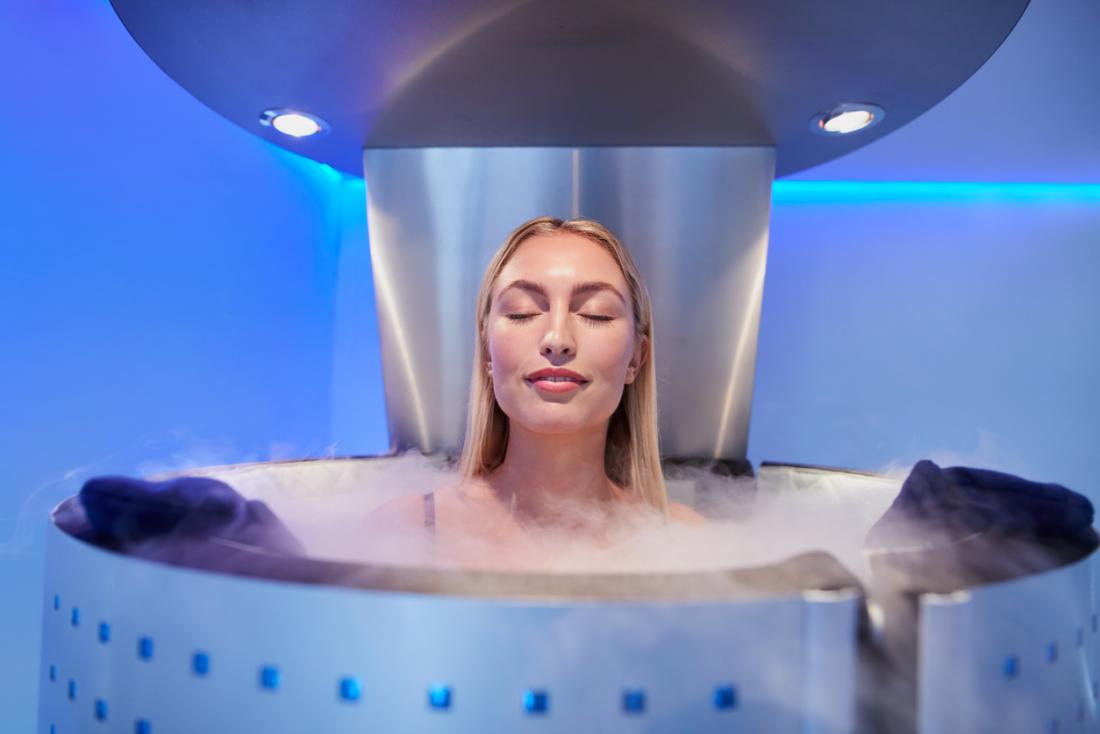 Conclusion: Embracing Cool Elegance
The attractiveness of cryotherapy and cryofacials lies in the fact that they combine elements of science, health, and aesthetics. These cold-based treatments have captured the attention of individuals who are looking for multiple benefits due to their potential to improve skin health, alleviate pain, and boost mood. Cryotherapy is a pioneering innovation that offers an icy elixir for youthful radiance and overall vitality, and it is emerging as a trailblazing innovation as the beauty and wellness industries continue to become more intertwined.