In today's professional world, there's something really powerful about the way we dress. It's not just about putting on clothes; it's about presenting ourselves with confidence and authority. When we dress the part, we influence not only how others see us but also how we see ourselves.
So, in this article, we're diving into the world of power dressing—those wardrobe tips that can help you feel like a total boss in the workplace. We'll uncover five key insights that go beyond just picking out clothes. We're talking about understanding dress codes to make sure you're nailing the right look and even delving into the psychology of colors to create a vibe that resonates.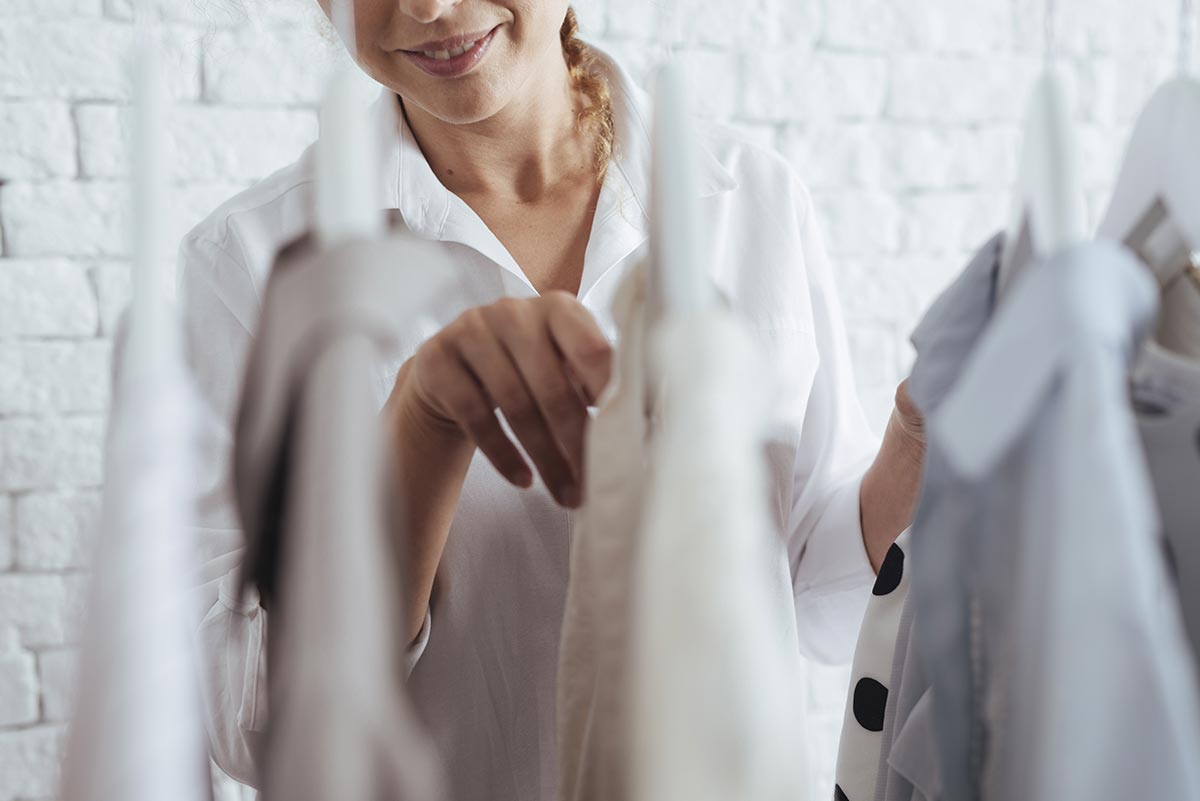 But it's not just about the clothes; we'll explore the impact of grooming, accessories, and yes, even the shoes you wear. These are all parts of the puzzle that contribute to your overall presence and confidence. So, if you're ready to level up your work attire and step into your professional A-game, stick around. We've got the tips to help you 'boss up' your wardrobe and own your workplace like a pro.
Building Your Versatile Wardrobe: Your Secret Arsenal of Professional Style
Imagine your wardrobe as a curated gallery of ensembles seamlessly weaving together to create a symphony of style. Think of tailored blouses as the foundation and timeless trousers as the canvas, forming the very essence of your professional collection. These aren't just garments; they're your strategic tools for conquering the challenges that every workday presents. The synergy between these basics and your personal style creates a versatile ensemble that speaks volumes about your confidence and competence.
But hold on, there's more. Enter the realm of statement pieces. These are the brushstrokes of personality that add vibrancy to your canvas of elegance. A bold necklace that accentuates your neckline, a meticulously chosen scarf, or earrings that whisper sophistication—these are the elements that inject your unique essence into your attire. In doing so, you're leaving your indelible mark with every step you take.
Colors and Patterns: Speaking the Language of Hues and Designs
Colors possess an unspoken language, and by understanding this language, you hold the key to a spectrum of impressions. Consider the steadfast trust exuded by blues or the undeniable confidence radiated by reds. This awareness empowers you to select the perfect shade for any occasion, communicating your intentions without uttering a word.
Patterns, on the other hand, are your opportunity to introduce flair while maintaining professionalism. Think of them as your artistic palette, allowing you to infuse a touch of your personality into your ensemble. Opt for patterns that are subtle yet striking, resonating with your character while harmonizing with your work environment.
Accessorizing Your Elegance: Elevating Your Look with Thoughtful Touches
Accessories are your style's exclamation points. A well-chosen necklace, a scarf that adds a confident twist, or elegant earrings can take your outfit from ordinary to extraordinary. Remember, a touch of moderation is the secret. Each accessory should enhance your style without overwhelming it, giving it that touch of sophistication you're aiming for.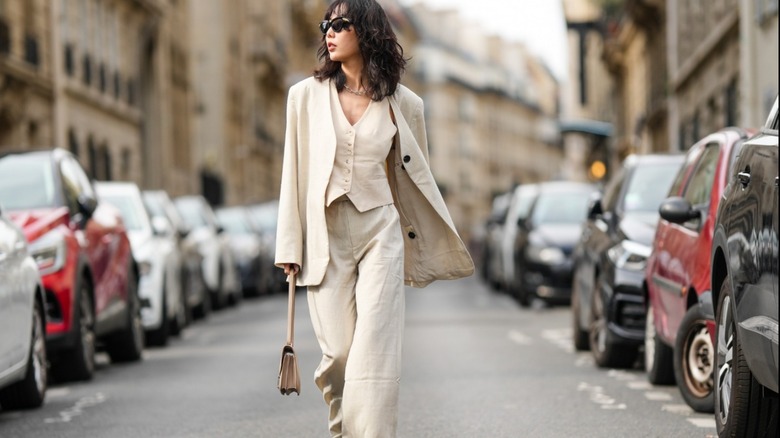 Grooming and Presentation: Crafting Your Best Impression
Picture this: your outfit is perfectly coordinated, your hair's on point, and you exude confidence. This is the result of giving attention to grooming. Your hairstyle and makeup (if you wear them) should match the image you want to project. Together, they create a complete look that sends the message, "I'm here, and I'm ready to take on the world."
Footwear and Confidence: Striding towards Success
Here's a fun fact: Your choice of shoes isn't just about comfort; it's about confidence. Comfortable and stylish shoes can boost your posture and self-assurance. They're not just shoes; they're an essential part of your professional persona that helps you step into any room with purpose.
Tailoring Your Attire to Your Body Language: Where Style Meets Expression
Your clothes and your body language are like dance partners. When your outfit fits well, it not only enhances your appearance but also your posture and self-assurance. Think of it as a silent conversation where your outfit aligns with your body language, giving you an edge in every interaction.
Cultural Sensitivity and Your Unique Style: Finding the Perfect Blend
In today's diverse workplaces, understanding cultural norms is crucial. Balancing respect for cultural differences with expressing your unique style is an art. Incorporate elements that resonate with you while keeping your professional demeanor intact, resulting in an ensemble that's both respectful and authentically you.
Consistency in Style: Your Signature Flair
Imagine your style as your signature. Whether it's a favorite accessory, a recurring color, or a specific look, this consistency weaves through your outfits, making you instantly recognizable. The beauty lies in its versatility; your signature style can adapt effortlessly to different work scenarios, leaving a memorable impression wherever you go.
In Conclusion: Unleash the Power of Your Wardrobe
Ladies, your wardrobe is more than just clothing; it's a tool for empowerment. Power dressing goes beyond trends; it's about projecting an image of confidence, competence, and grace. With every outfit choice, you paint a portrait of success. So, embrace these insights, curate your wardrobe thoughtfully, and stride into your professional world radiating authority and elegance. Your attire isn't just fabric; it's your declaration to the world that you're here to conquer and leave an indelible mark on your workplace.