Salma Hayek, the acclaimed actress and timeless beauty, has recently unveiled an intriguing addition to her skincare routine that has captured the attention of skincare enthusiasts worldwide. In a captivating Instagram video, Hayek shared her morning beauty ritual, featuring a delightful twist: she incorporates chicken soup into her skincare regimen.
As she indulges in a bowl of nourishing soup, renowned skincare expert Mimi Luzon applies a luxurious golden face mask to Hayek's radiant complexion. This unique combination of culinary delight and skincare indulgence has sparked curiosity, leaving many eager to explore the potential benefits of this unconventional beauty secret.
Salma Hayek chooses natural alternatives in her skincare routine, including Tepezcohuite and chicken soup, to maintain a youthful appearance without invasive treatments like Botox or fillings. Become a part of our discussion as we investigate further into Salma Hayek's special beauty trick and consider the advantages of incorporating natural ingredients into our own skincare routines.
Salma Hayek's Golden Beauty Ritual with Chicken Soup
Salma Hayek, the 56-year-old Hollywood star, is capturing the hearts of fans by keeping it real on social media. In a recent post, Salma revealed her beauty secret, and it's not what you might expect. While most people focus on their skincare routine to start the day, Salma puts a delicious meal first.
In a video shared on Instagram, Salma can be seen in her hotel room, clad in floral pyjamas, enjoying a bowl of chicken soup while simultaneously getting her beauty routine underway. As a golden face mask is applied by skincare expert Mimi Luzo.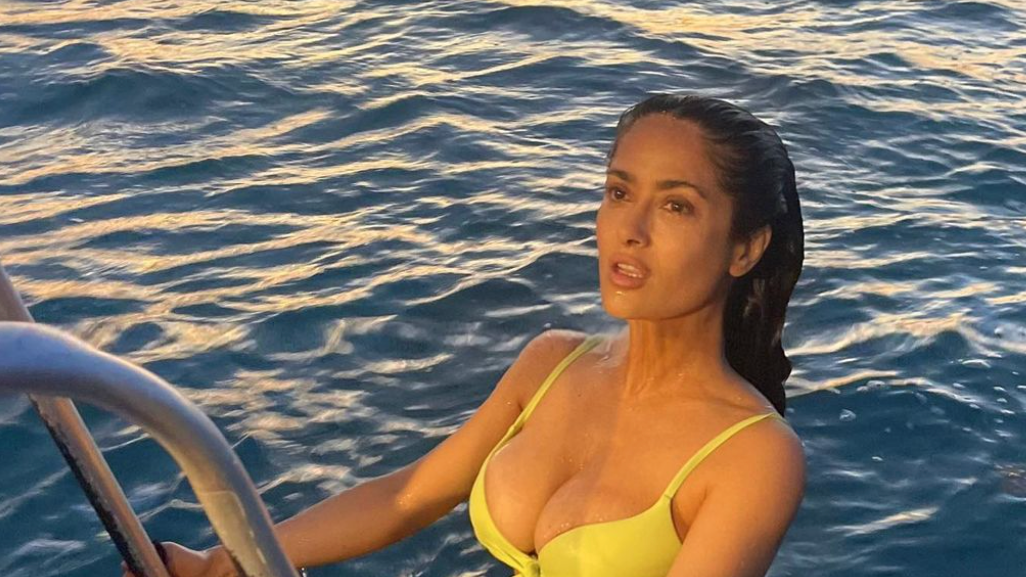 In the Instagram post, Salma exclaimed, "Alright, chicken soup, at the same time that Mimi has put this golden mask on me. Definitely, this is my first time with a golden mask, and also my first time with the golden mask while having room service because, I'm sorry, beauty is very important, but eating is even more."
Mimi Luzon, impressed by Salma's golden goddess-like appearance, comments, "You are a GOLDEN goddess! It was my pleasure." Fans flooded the comment section, applauding Salma's authenticity and echoing her sentiment that beauty is important, but so is eating.
Her words struck a chord, resonating with many Latinos who understand the significance of a warm, comforting bowl of soup.
Salma has always prioritized taking care of her skin and previously divulged her beauty secret involving an ingredient called Tepezcohuite. This unique ingredient, used in Mexico for burn victims, has the power to regenerate the skin. Salma's commitment to natural ingredients sets her apart, as she avoids invasive treatments like Botox, peels, or fillings.
Salma Hayek's approach to beauty reminds us that self-care involves more than just skincare routines. Including nourishing meals and natural ingredients can play a significant role in achieving a radiant and ageless complexion. Salma continues to inspire her fans with her refreshing perspective on beauty and well-being.
Salma Hayek's Simple and Satisfying Chicken Soup Recipe
This traditional recipe for caldo de pollo is a beloved dish in Latino households. Not only does it nourish your body, but it also evokes a sense of warmth and nostalgia, reminiscent of cherished family dinners.
To create this flavorful masterpiece, gather some essential ingredients like olive oil, bone-in chicken thighs, white onion, and a medley of vegetables. Don't worry if you're missing a few veggies or want to experiment with different ones; let your creativity shine!
Begin by giving the chicken a generous seasoning of salt and pepper. Heat up a large pot with a drizzle of olive oil over medium heat, then add the chicken pieces and let them sizzle until beautifully browned, which should take around 4 to 5 minutes.
Next, it's time to infuse the pot with aromatic goodness. Toss in the onion, serrano peppers, and garlic, letting them dance and release their flavours for about three minutes. Then, introduce the carrots, celery, and potatoes, seasoning them with another sprinkle of salt and pepper. Give it all a quick stir and let them mingle for another three minutes. Now it's time to add the remaining ingredients.
Allow the soup to simmer and develop its flavours for approximately 40 minutes before introducing the corn. After another 15 to 20 minutes, your soup should be transformed into a delightful symphony of tastes and aromas.
Now, it's time to let your creativity shine through in the garnishes you choose. You can add some Mexican squash to elevate the flavour profile of your soup to perfection.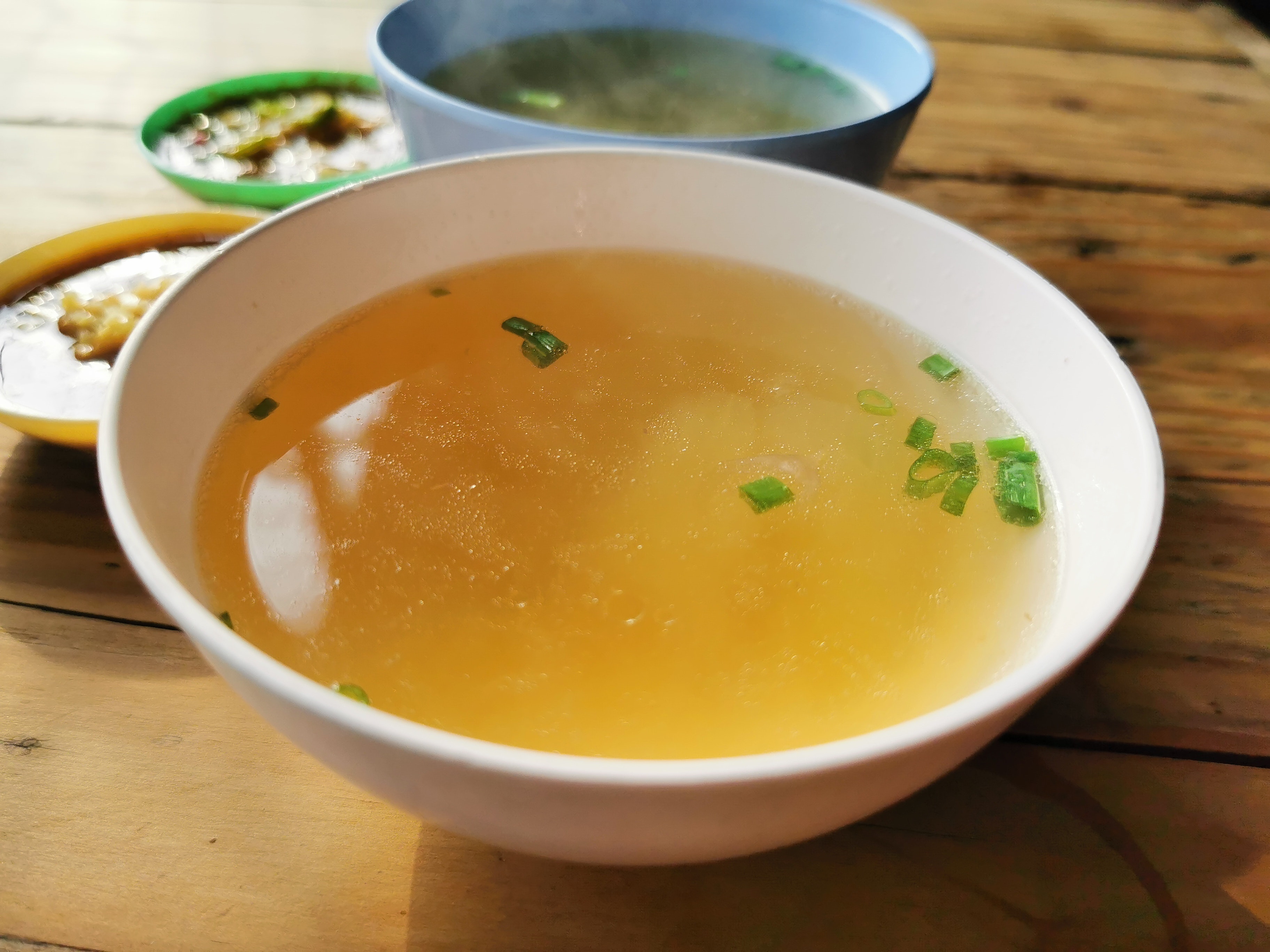 You can now make Salma Hayek's beloved chicken soup recipe for a satisfying and enjoyable experience. Let the nourishing tastes make your beauty regimen enjoyable as well as nourishing. Prepare to enjoy the pleasure that a straightforward cup of chicken soup may provide as you appreciate each spoonful.
Celebrities influence beauty and skincare trends through appearances and social media posts. Just like how Salma Hayek revealed her unique skincare secret: chicken soup, sparking curiosity and the potential to influence skincare trends on a larger scale.
I think this is the perfect way to incorporate natural ingredients into your skincare routine. Salma Hayek's chicken soup skincare routine emphasizes the importance of individual experimentation and customization in skincare.
See Also: 12 Celebrity Athleisure Outfits to Copy