Do you ever feel like you need a little "hairapy" to keep your locks in check? Well, look no further! We're diving into the world of dreadlocks, those twisty, coiled, and often misunderstood hairstyles that have been captivating people for centuries. Whether you're intrigued by their unique style or considering joining the "dread-head" club yourself, we've got the lowdown on everything you need to know about dreadlocks, including their benefits, maintenance tips, and potential pitfalls. Let's unravel the truth about these "knotty" hairstyles!
Locks of History:
Dreadlocks have a long and fascinating history, dating back to ancient civilizations like Egypt and India. Today, countless individuals worldwide embrace dreadlocks as a statement of personal style, cultural heritage, or spiritual connection. It's estimated that over six million people across the globe sport dreadlocks, making it a vibrant and growing trend.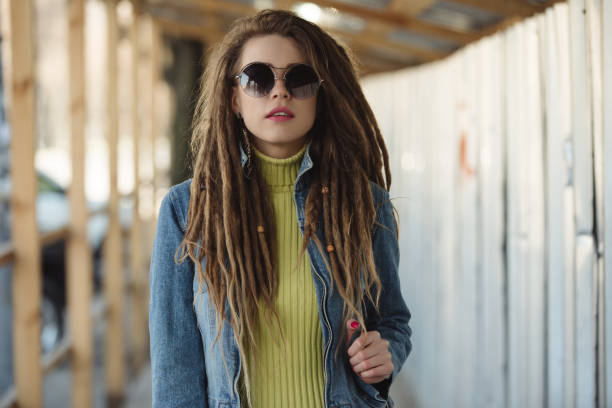 Benefits of Dreadlocks:
Low-Maintenance Glamour: 
One of the biggest advantages of dreadlocks is their low-maintenance nature. Unlike conventional hairstyles that require daily grooming, dreadlocks are all about letting your hair "do its thing." This can save you precious time and energy in your daily routine.
Natural Hair Care:
One of the primary advantages of dreadlocks is their minimal maintenance requirements. Unlike traditional hairstyles that demand constant styling, dreadlocks offer a break from the daily hair routine. They can save you precious time and energy that you can redirect toward more important matters, like perfecting your air guitar skills or discovering the world's wackiest ice cream flavours.
Versatile Styles: 
Dreadlocks offer endless possibilities for styling. From classic, thick coils to intricate updos, you can let your creativity flow with your locks. Plus, they can be a real "curling irony" conversation starter!
Natural Hair Protection:
Dreadlocks can be a great way to protect your natural hair from external factors like heat, pollution, and excessive styling. The coiled structure helps retain moisture and shield your hair from potential damage.
Cultural Connection:
Dreadlocks can foster a deep sense of cultural connection and community. As you embark on your dreadlock journey, you'll find yourself bonding with like-minded individuals, sharing stories, and celebrating the diversity of hair textures and styles. Let your dreadlocks be a bridge that connects you to a vibrant tapestry of cultures, traditions, and experiences.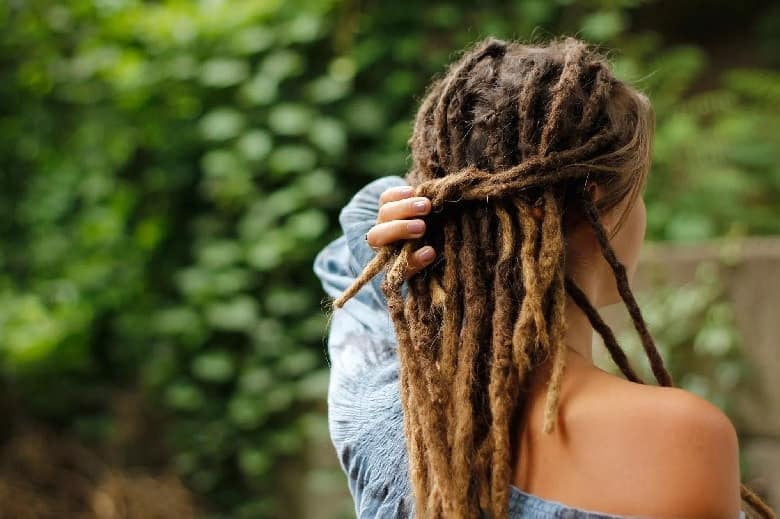 Potential Damages and Prevention:
However, like any hairstyle, dreadlocks can also have their drawbacks. Failure to care for them properly may lead to potential damage, such as:
Breakage and thinning:
Overly tight or heavy dreadlocks can put excessive tension on your hair, leading to breakage or thinning. Avoid excessive pulling or tight hairstyles and give your locks some "breath" room.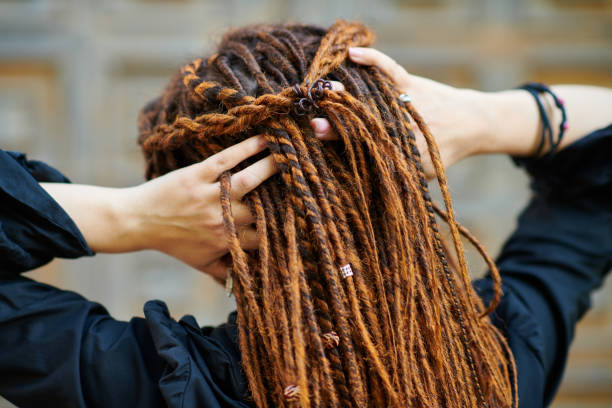 Buildup and Odor
Improper cleansing or excessive product use can result in residue buildup and unpleasant odours. Stick to dreadlock-specific shampoos and cleanse your scalp thoroughly to prevent these issues.
Scalp Issues:
Neglecting proper hygiene or infrequent cleansing can lead to scalp issues like dandruff or itchiness. Regularly cleanse your scalp, moisturize, and maintain a healthy hair care routine to avoid such problems.
While dreadlocks offer a myriad of benefits, it's crucial to acknowledge the potential risks they pose if not cared for properly. Neglecting proper maintenance can result in weakened hair, breakage, and even scalp issues. By following the tips mentioned below, you can enjoy your dreadlocks to the fullest while safeguarding the health of your hair.
Tips and Tricks
Shampoo Sensibly:
Regularly washing your dreadlocks is essential to maintaining a healthy scalp and preventing odour. Use a residue-free shampoo specifically designed for dreadlocks, as regular shampoos can leave behind unwanted buildup.
Moisturise Mindfully: 
Although dreadlocks don't require as much moisture as loose hair, keeping them hydrated is crucial. Use a light moisturizing spray or natural oils like coconut or jojoba to prevent dryness and promote healthy hair growth.
Palm Roll Regularly:
To maintain the neatness and shape of your dreadlocks, gently roll them between your palms. This helps tighten the roots and encourages new growth to join the dreadlock family.
Protect at Night:
Invest in a satin or silk pillowcase or wrap your locks with a silk scarf before bed. This minimizes friction and prevents frizz, ensuring your dreadlocks stay fabulous.
Mind the Accessories:
Be mindful of the accessories you use in your hair. Avoid metal clasps or hair ties that can snag or weaken your dreadlocks. Opt for soft fabric headbands, clips, or hairpins instead.
Regular Maintenance: 
While dreadlocks are generally low-maintenance, periodic maintenance is essential. Visit a professional loctician for maintenance sessions to re-twist or repair any loose or damaged sections. Remember, prevention is "dreadlier" than cure!
So, dear reader, as you weigh the pros and cons of this mesmerizing hairstyle, remember that embracing dreadlocks is not just about aesthetics. It's a journey of self-discovery and self-expression and an opportunity to celebrate the unique beauty of your hair. As you take your first step into the world of dreadlocks, cherish the experience and let your hair become a canvas for your vibrant personality.
Now, go forth and unlock the potential of your mane with the captivating charm of dreadlocks. Embrace the beauty, the culture, and the undeniable confidence that comes with having a head full of fabulous locks!
See Also: Do Yourself a Favor and Stay Away From These Colour Combinations