We all know Manhattan is full of artists, musicians, writers, and so many talented people who actually move out of their homes just to make it big in the city that never sleeps. What's even more amazing is that women are taking over the world with their talent, which actually makes them entrepreneurial.
With that being said, Annia Torres-Rossi, a latina who is on her hustle and grind, is an NYgal doing it up in the big city as she is a Director of Sales and Marketing for a Manhattan based accessories company, a model, and entrepreneur.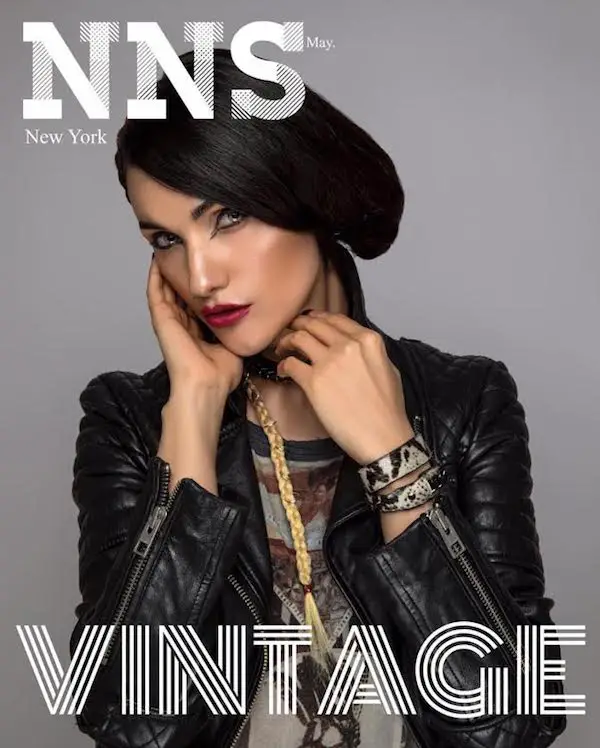 Image Credit: Andre DeSousa
NYgal spoke with Torres-Rossi about her road to success in the big city and what steps she took to be the woman she is today.
Q & A with Torres-Rossi:
Tell me about yourself. What did you do prior to launching your own business?
I am a gal that is originally from Arequipa, Peru. I came to the Big Apple when I was eight years old. I can't express how fortunate I've been by merely living in a multi-cultural city, where the opportunity lies everywhere. I find New York to be a very magical place, which I hold dear to my heart. As a businesswoman I find it to be incredibly resourceful. Before launching my own business, I was working in Luxury Fine Art world, which was a dream of mine since I was a little girl.
Tell me about Mister Fairbanks.
Mister Fairbanks is a New York City Based Fashion Accessories brand. The brand was established in 2009 in Los Angeles, California. The brand Mister Fairbanks had great success in California; it showcased in a couple of retail stores and was presented in various trunk shows to upper scale clientele.
The brand then moved to Honolulu, Hawaii, and received a great response but faced limited resources. The owner of Mister Fairbanks is Derrick Fairbanks whom at the time decided to re-structure the organization. The brand then moved to New York City and became the base of Mister Fairbanks. It finally launched on June 1, 2017, and it is currently available through e-commerce. The role I play for the brand is the Director of Sales and Marketing, and it has one of the best experiences as of yet.
What have you modeled for and do you still model?
I got into modeling and acting in my younger years. I was actually scouted on 42nd street in New York while I was shopping with my mom. There were two modeling scouts. At first, it was a little creepy because my mother and I noticed they were following us around for quite sometime while we were shopping. Long story short, they finally spoke to my mother and they were extremely interested in getting to a meeting with the agency owner. My mother and I gave it some thought for a while and finally weeks later my mother set up a meeting and the rest is history.
I ended up taking a ton of acting classes and I took workshop classes on how to catwalk. I had the pleasure of meeting Cindy Crawford and learning from my favorite. I've done an array of work and awesome campaigns and left the country to do so. I then realized I wanted more in life, at such a young age my drive was out of this world. Don't get me wrong, I loved what I did and the people I met but there was another opportunity I couldn't pass, which lead to working in an amazing production house which then lead me to start my own production house Issor Media. I was recently bought out by my brother and now my entire focus is getting NEVER NOT STYLED to the next level.
In terms of modeling now, I take on direct bookings with companies due to running on a 24-seven.
Elaborate on Never Not Styled. When exactly did you start this project and what inspired you to start it? Are you the mastermind behind it?
Never Not Styled is also known as NNS, it began three years ago in October. It started as a style guide and now its turned into a different creative project that has now taken a specific direction that we are thrilled to launch.
It's been an amazing journey to see the growth and transition of NNS. I have have a collaborative team here in NY and LA. Modeling in my early years and have worked in production and film has assisted to cultivate this project. I've always had a creative eye and a high ability to manage and execute which lead to the birth of NNS as my own solo project.
I have a set team that consists of two head photographers: Andre DeSousa and Carlos Vaz. Our head hairstylist is Kari Mucciariello and our head makeup artists are Rosemary Paulino and Karla Valverde. I must say it's been a blessing to work with such talented individuals in the industry that are driven and have eager for success. Their integrity and loyalty have made NNS the happiest place to work for. They are what I like to call the dream team. They are the exact definition of a dream team.
How long have you been living in Manhattan and what do you love about it?
I've been actually between New York and New Jersey my entire life so I would have to say in New York City its been a total of 13 years. I love the fast-paced environment and meeting people from all over the world.
What are your hobbies?
I am a gym addict, but don't get it twisted I am a tomboy at heart so we can play some video games! I grew up with 3 older brothers so I just may beat you at Fifa.
What message do you have for future female entrepreneurs in Manhattan?
My most significant message for future female entrepreneurs who live in Manhattan is to, Inspire Others and Be Remembered– Annia Torres-Rossi.
Feature Image Credit: Andre DeSousa