"Marriage is hard but worth it. We have mutually decided to separate temporarily to work on ourselves and our marriage with the hope of building a stronger future," the couple said in a joint statement. "The plan is to come back together and continue to nurture our love for one another and our family. We ask for respect and privacy at this time."
With those words, AJ McLean and Rochelle DeAnna McLean announced their temporary separation, sending shockwaves through the entertainment world. The Backstreet Boys singer and his wife had been married for over a decade, and their love story was one that many fans admired.
Their Story
Their journey began in 2009 when they met during the filming of a Backstreet Boys music video. The two were introduced by a mutual friend and hit it off immediately. They began dating soon after and were engaged by January 2010.
Their wedding in Beverly Hills was a star-studded affair, attended by many of AJ's bandmates from the Backstreet Boys and other celebrities. The couple exchanged vows and became husband and wife, surrounded by love and happiness.
Over the years, AJ and Rochelle's marriage was filled with joy and blessings, including the birth of their two beautiful daughters, Ava Jaymes and Lyric Dean. They were always open about their love for each other and their family, and they worked hard to keep their relationship strong.
What Went Wrong?
However, as their joint statement acknowledges, marriage is not always easy. It takes effort and dedication from both parties to make it work, and sometimes, even the strongest relationships hit a rough patch. AJ and Rochelle's separation is a reminder that this can happen to anyone, even those who seem to have it all.
But despite their temporary separation, the couple remains committed to each other and their family. Their joint statement speaks volumes about their love and dedication to each other as they work through their issues with the hope of reuniting in the future.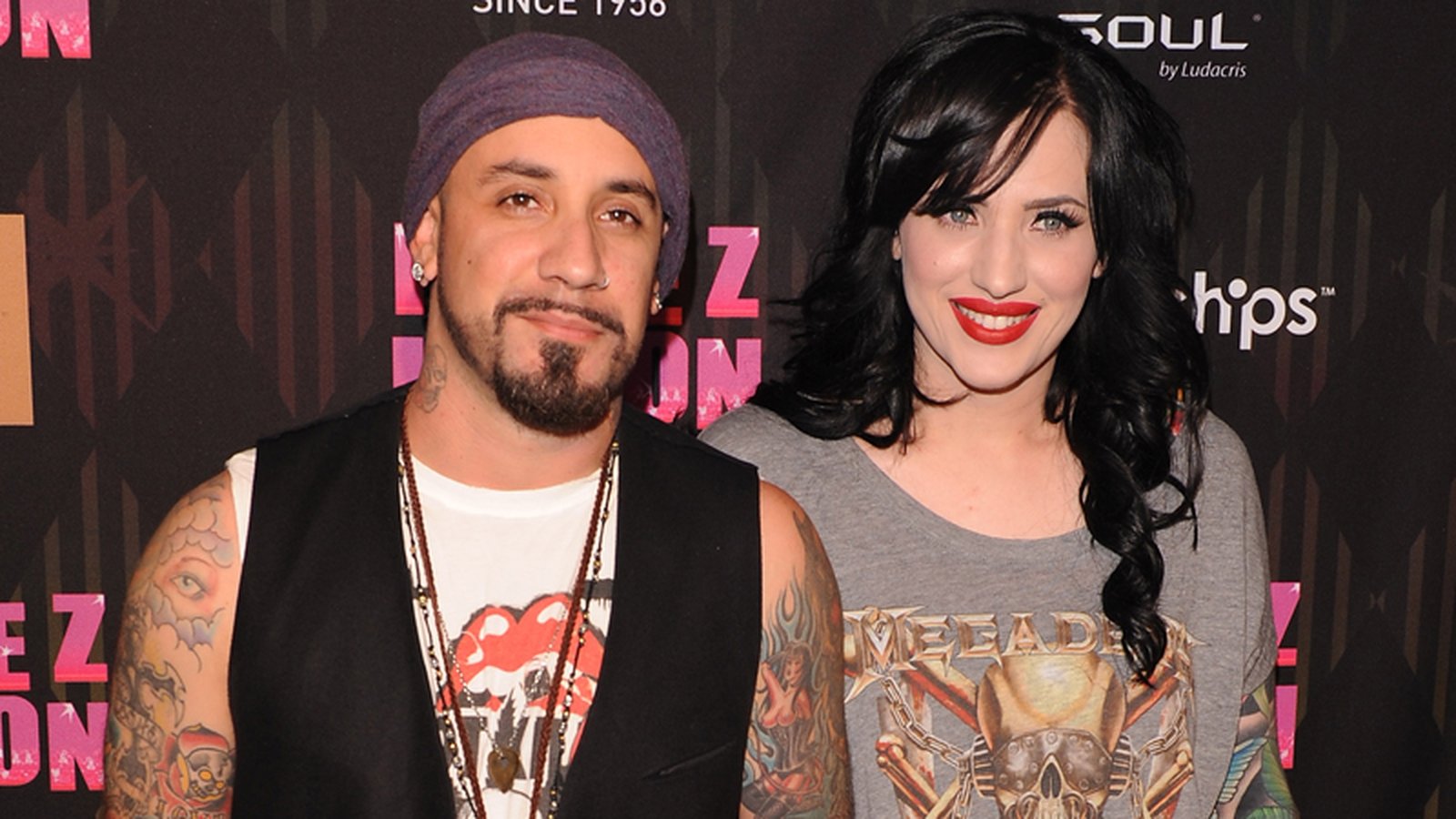 In times like this, it's important to respect their privacy and give them the space they need to work on themselves and their marriage. Separation is hard enough without the added pressure of the media and fans speculating on their relationship.
As fans, we should focus on sending love and support to the couple and their family during this difficult time. We should remember that even the strongest relationships have their challenges, and it takes effort and dedication to make things work.
Challenges of Married Life
In the end, we should all take a lesson from AJ and Rochelle's love story. Marriage is hard, but it's also worth it. If we work hard and stay committed to our partners, we can overcome any obstacle that comes our way.
It's also important to remember that AJ and Rochelle are not alone in experiencing the challenges of marriage. Many couples face similar struggles, and it's a testament to their love and commitment when they work through those difficulties and come out stronger on the other side.
The McLeans' joint statement also highlights the importance of taking time to focus on oneself and work on personal growth. It's easy to get caught up in the demands of a relationship or marriage, but taking a step back to reflect and focus on individual needs can ultimately benefit the relationship as a whole.
As we wish the couple the best in their journey forward, we can also appreciate the love story they've shared thus far. From their chance meeting on a music video set to their fairytale wedding and the birth of their beautiful children, AJ and Rochelle have given us a glimpse into a life filled with love, joy, and commitment.
However, what sets them apart is their commitment to each other and their families. By announcing their separation as temporary and acknowledging the hard work that lies ahead, they are showing a level of dedication and maturity that is rare in celebrity relationships.
Their decision to focus on themselves and work on their individual growth is also a reminder of the importance of taking care of oneself within a relationship. It's all too easy to get lost in the demands of a partnership, but taking time for self-reflection and personal growth can ultimately benefit the relationship as a whole.
Despite the pain and heartache that come with separation, there is hope for a brighter future. AJ and Rochelle's love story has given us glimpses of a life filled with love, joy, and commitment, and it's clear that they are still committed to each other and their family.
As they work through this difficult time, let's send them love and positivity and hope that they emerge from it even stronger and more dedicated to each other than ever before. Their journey is a reminder that love, commitment, and hard work are the building blocks of any successful relationship, and that even in the face of challenges, there is always hope for a brighter tomorrow.