Tarte, a cosmetics business recognized for its capacity to produce viral beauty items, has earned enormous success in the market. The Shape Tape concealer, one of its best-known products, has been a favorite with customers, content creators, and even Allure editors. The Shape Tape concealer has cemented Tarte's reputation as a go-to brand for many beauty fans thanks to its high-coverage formula and flawless blending. If you've been eyeing Tarte's newest offerings, like the Sculpt Tape Contour or Maracuja Juicy Lip & Cheek Shift, now is the time to buy. Tarte has officially begun its "Tour de Tarte" Friends and Family Sale, in which every single item in their range is 30% off.
From July 16 to July 23, you can refresh your supply of the famous Shape Tape concealer at a reduced price. However, the savings do not end there. During this sale, Tarte's complete product line, including eye shadow palettes that have garnered Allure's renowned Best of Beauty award, Maracuja Juicy Lip Balms, and the highly praised Tartelette Tubing Mascara, is available at considerable prices.
Here are our top picks to buy during the sale:
Tartelette Tubing Mascara
Invest in the Tartelette Tubing Mascara to unlock a world of lash possibilities. Accept the confidence that comes with immaculate, long-lasting lashes that stand out. With the Tartelette Tubing Mascara, you can up your beauty game and let your eyes do the talking. Begin by curling your lashes with an eyelash curler to achieve the greatest effects with the Tartelette Tubing Mascara. Then, wriggle the wand upward from the root of your lashes to coat each lash with the tubing formula. Apply many layers for more drama, allowing each layer to dry before applying the next.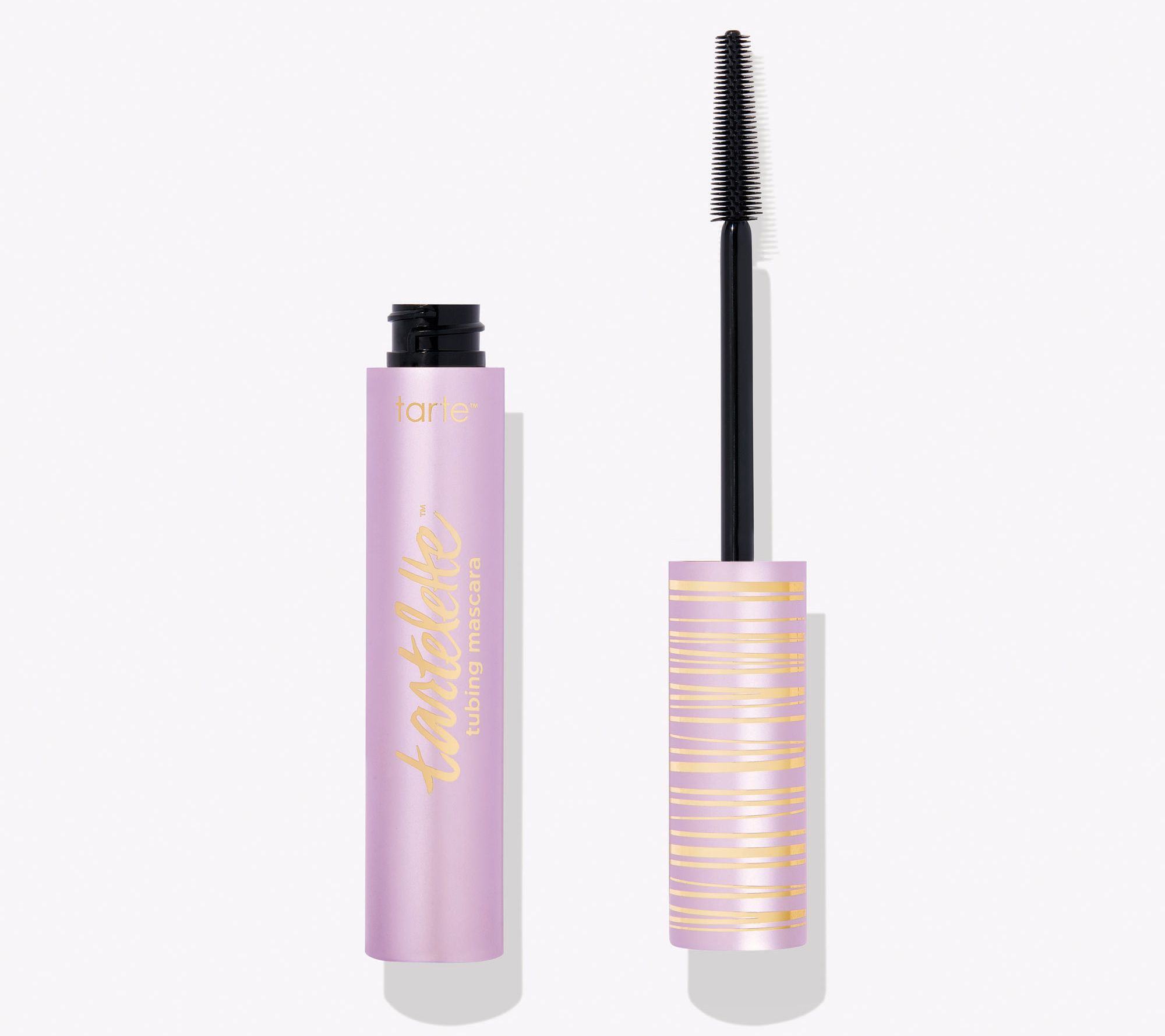 Shape Tape Concealer
Shape Tape Concealer goes beyond concealment. It may also be used for highlighting and contouring, allowing you to simply sculpt and define your features. The formula's buildable coverage allows you to achieve a natural, daily appearance or a more dramatic, sculpted look, depending on your desire. To attain the complexion of your dreams, embrace its great coverage, flawless blending, and vast shade range. With the Shape Tape Concealer, you can say goodbye to blemishes and welcome a spotless canvas—the ultimate secret weapon for attaining a picture-perfect complexion.
Maracuja Juicy Lip Balms
Tarte's Maracuja Juicy Lip Balms are nutritious and vivid, revealing the key to moisturized, colorful lips. Experience the moisturizing benefits of maracuja oil in a gorgeous spectrum of colors that complement your style and mood. The Maracuja Juicy Lip Balms will leave you with nourished, vivid lips with a hint of luxury. Their elegant and tiny shape allows you to easily slide them into your handbag or pocket, ensuring that your lips stay moisturized and bright no matter where you travel. Touch-ups on the fly are a snap with their simple applicator.
Sculpt Tape Contour
Tarte's Sculpt Tape Contour will take you to a realm of sculpted perfection. Improve your makeup routine by using this flexible contouring tool to shape, define, and enhance your natural features. Say goodbye to flat, one-dimensional outlines, and welcome to perfectly sculpted cheekbones, a defined jawline, and a perfectly chiseled face. To create a smooth finish, blend the product using a brush, sponge, or your fingertips. Set the cream contour with the complimentary powder formula for increased depth and durability, using a fluffy brush to mix and set the product in place.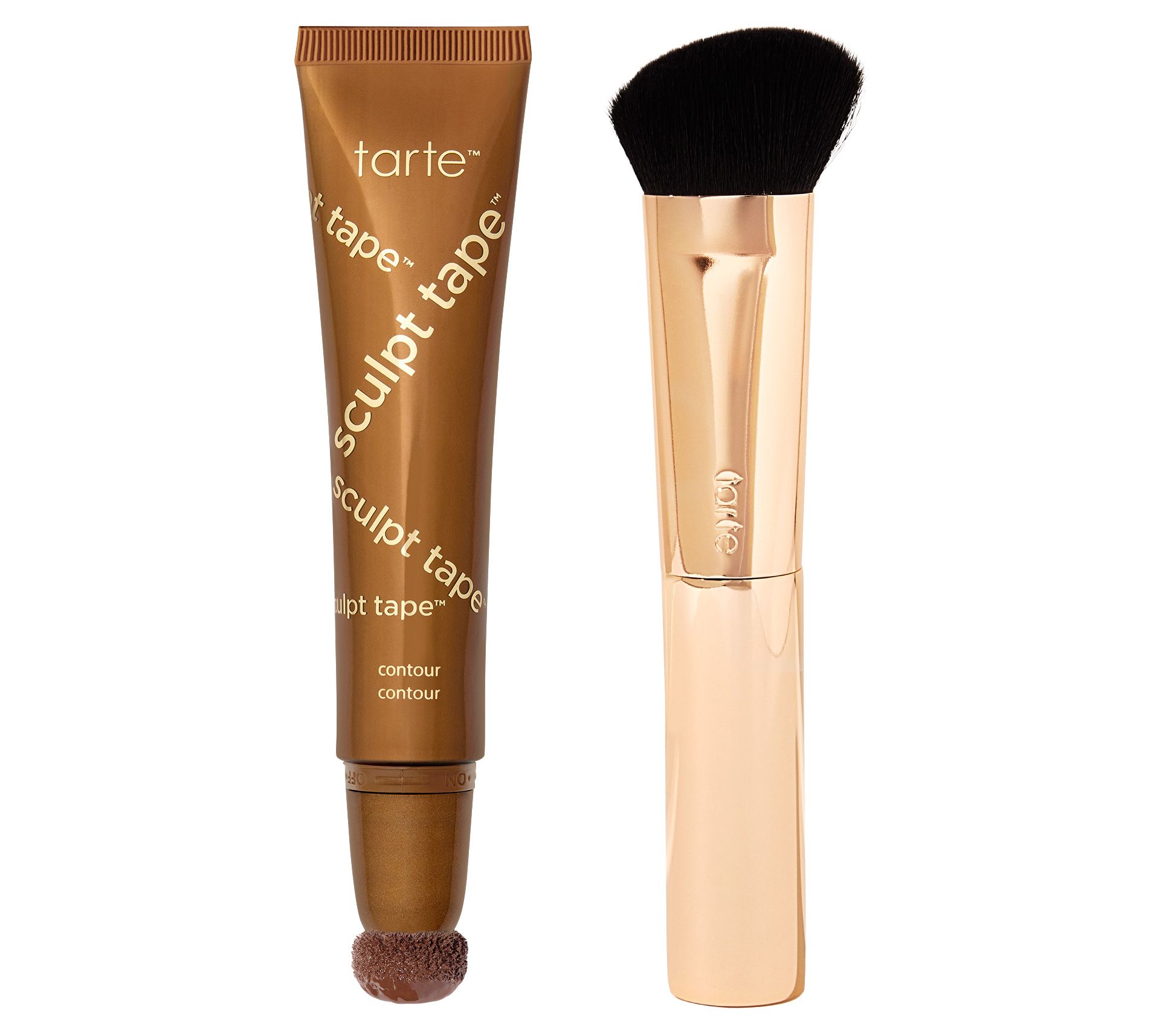 Tarte SEA Breezy Cream Blush and Bronzer Palette
Look no further than the Tarte SEA Breezy Cream Blush and Bronzer Palette for a sun-kissed glow and a hint of summery brightness. It's a flexible and travel-friendly palette that adds warmth and vitality to your face. Tarte's Sculpt Tape Contour will transport you to sculpted perfection. Improve your makeup process by shaping, defining, and enhancing your natural features with this versatile contouring tool. Say goodbye to one-dimensional, flat outlines and hello to flawlessly sculpted cheekbones, a defined jawline, and a superbly chiseled face. Blend the product using a brush, sponge, or your fingertips to get a smooth finish.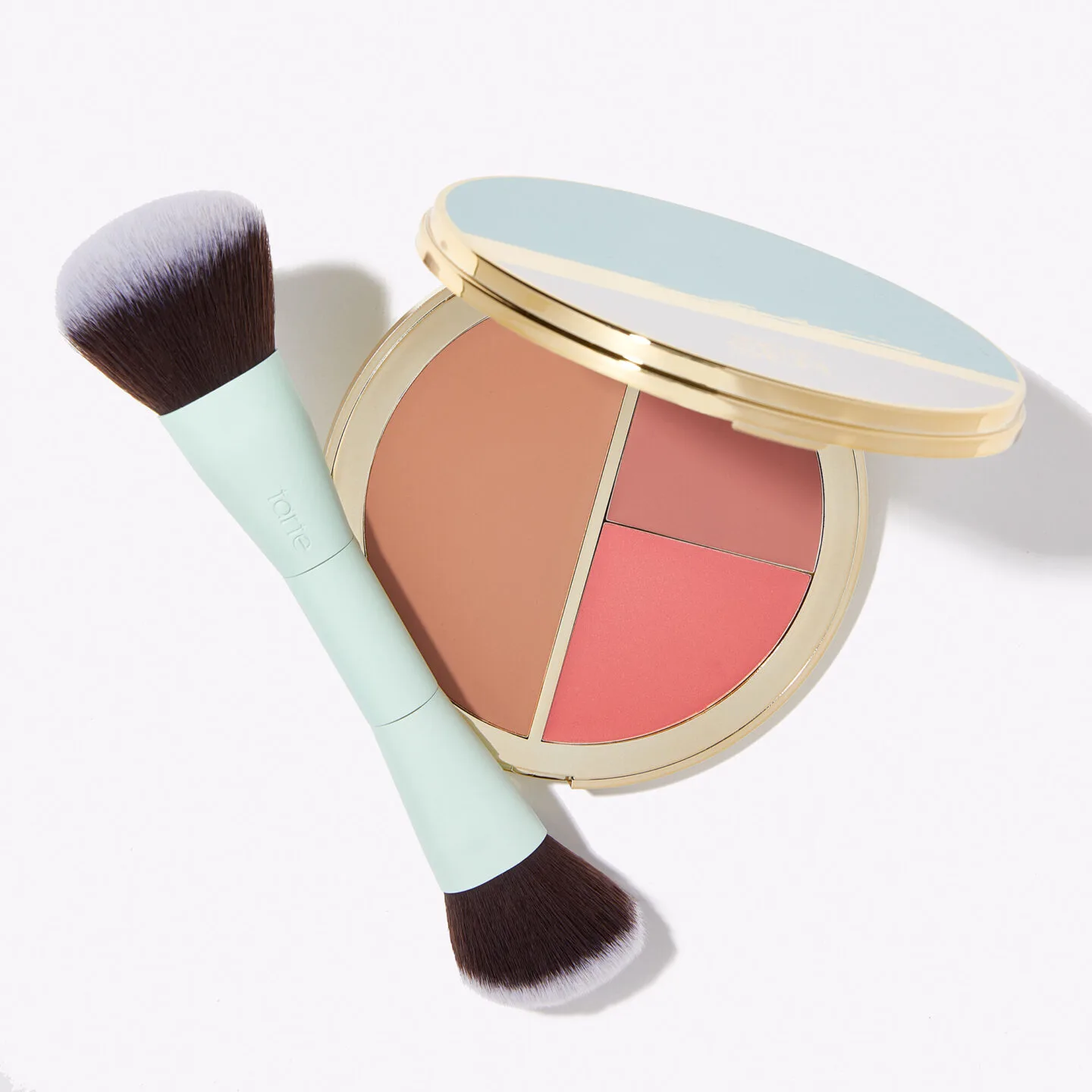 Tarte has established itself as a business that understands how to develop viral beauty goods, and its offers have grown popular with buyers, content makers, and beauty fans alike. From the renowned Shape Tape concealer with its high-coverage formula and smooth blending to the Maracuja Juicy Lip Balms that nurture and give brilliant color to the lips, there's something for everyone. Furthermore, the Sculpt Tape Contour gives immaculate sculpting and definition, and the SEA Breezy Cream Blush and Bronzer Palette provides an easy, sun-kissed glow. Tarte's devotion to adaptable designs, inclusive color ranges, and travel-friendly packaging means that their products provide limitless opportunities to improve your beauty regimen. Accept Tarte's transformational potential and use their amazing product line to boost your beauty game.
See Also: 7 Best Waterproof Eyeliners of 2023