Hello lovelies, Today we are going through waterproof eyeliners that will revolutionize your makeup routine! If you're tired of your eyeliner smudging or melting away, you've come to the right place.
We understand the struggle of finding the perfect waterproof eyeliner that will withstand summer heat, pool parties, and emotional moments. That's why we've curated a list of the top 7 waterproof eyeliners that will keep your eyes looking flawless, no matter the circumstances. From swift pencil liners to precise liquid formulas, we've got everything for you. So, Get ready to say goodbye to raccoon eyes and get into the article.
1. Maybelline Eyestudio Lasting Drama Gel Eyeliner
If you're looking for an eyeliner that has intense color and lasts for a long time, then the Maybelline Eyestudio Lasting Drama Gel Eyeliner is a great choice. This product is the best choice for girls who are on a budget since it costs only $10.
This gel-based eyeliner is easy to apply precisely and without smearing since it glides on smoothly. It lasts all day and is waterproof, so it can withstand water sports, perspiration, and humidity. My favorite feature is that it offers vivid color and a long-lasting finish, whether you prefer a delicate or dramatic appearance.
2. L'Oréal Paris Infallible Pro-Last Waterproof Pencil Eyeliner
Get ready to upgrade your eyeliner game with the oh-so-convenient L'Oréal Paris Infallible Pro-Last Waterproof Pencil Eyeliner! This absolute beauty combines effortless application with long-lasting, waterproof magic.
Prepare to experience a world of vibrant color that stays flawless from morning to night. This amazing eyeliner pencil is crafted to deliver a smudge-proof and fade-resistant look that lasts. Its velvety-smooth and creamy formula glides on effortlessly, allowing for precise lines and ultimate control.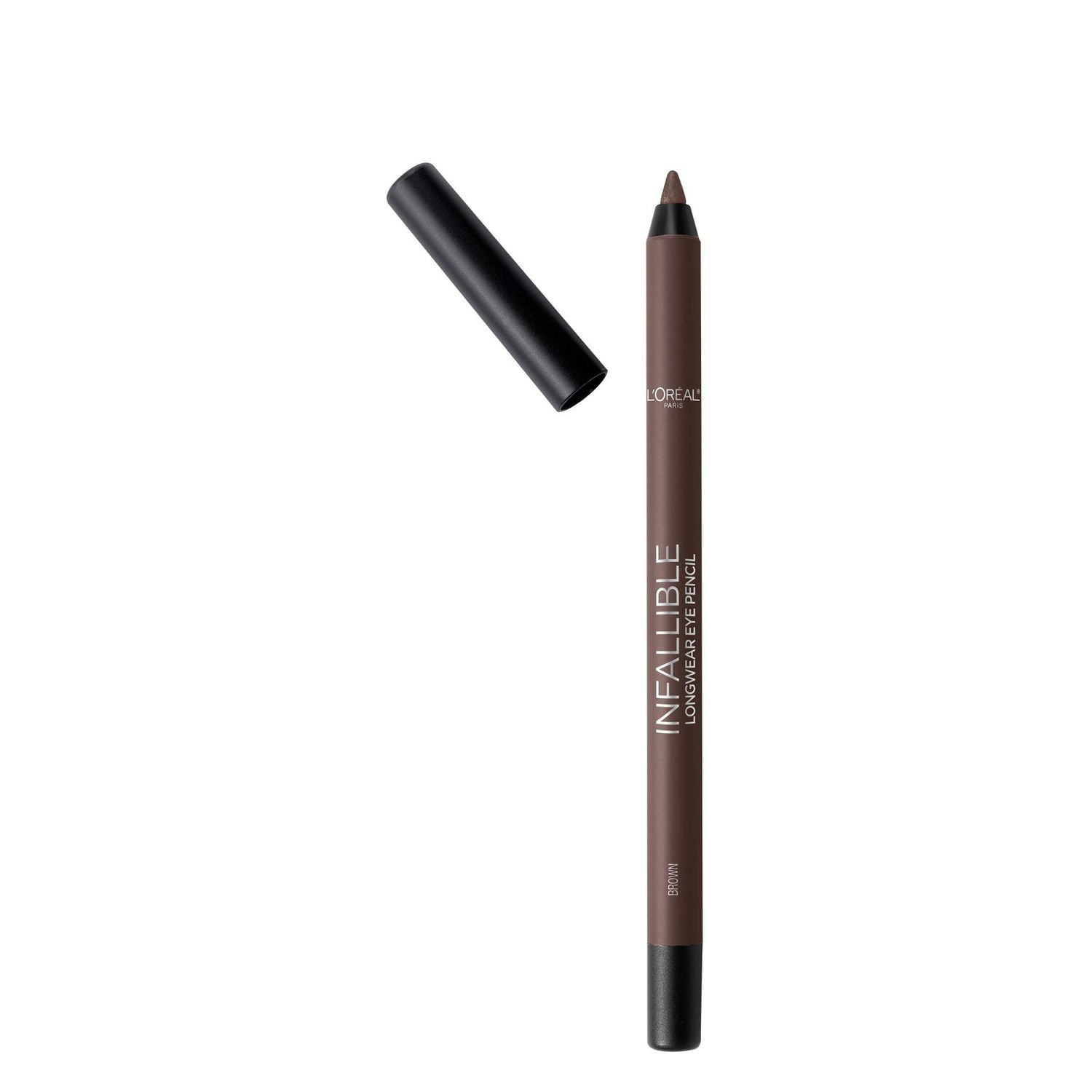 Whether you're aiming for a subtle, delicate line or a bold, captivating wing, this eyeliner will deliver the intensity you desire. Say goodbye to smudging and hello to an all-day confidence boost!
3. Kulfi Underlined Kajal Clean Waterproof Long-Wear Eyeliner
If you're in search of a flawlessly smooth application and an intensely pigmented finish, the Kulfi Underlined Kajal Waterproof Eyeliner is an absolute essential. Priced at $20 and available at Sephora, this eyeliner delivers on its promises.
You can experience the seamless glide of this eyeliner as it effortlessly creates a flawless line of vibrant color with utmost ease. Enthusiastic reviews have poured in, praising its impressive, long-lasting formula that withstands the day without any smudging. Explore a captivating selection of six exquisite shades, including the breathtaking "rain check" blue, and elevate your eye makeup game with this waterproof eyeliner.
Infused with aloe vera extract, this eyeliner ensures a creamy glide during the application, while the addition of vitamin E moisturizes the delicate eye area and acts as a free-radical-fighting antioxidant.
Notably, this product is cruelty-free, reflecting its commitment to ethical practices. It has been recognized with an Allure Best of Beauty award, showcasing its outstanding quality and performance.
4. Too Faced is Better Than Sex Waterproof Liquid Eyeliner
Get ready to be blown away by the remarkable performance of this Too Faced waterproof eyeliner. Designed to provide you with an awe-inspiring application and long-lasting wear, this gem is worth every penny of its $22 price tag.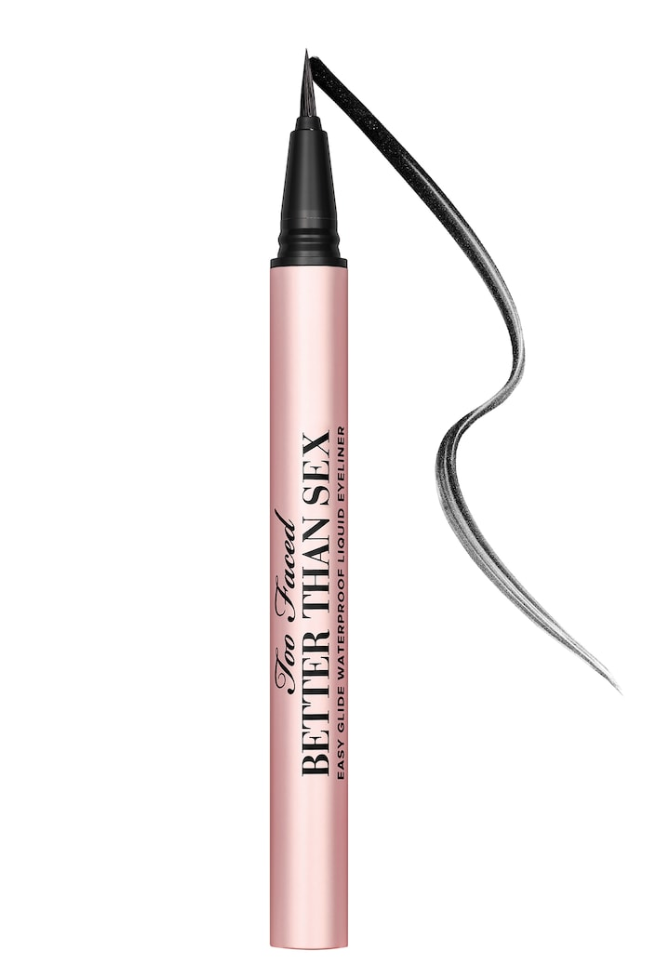 While it may take a tad longer to dry compared to some other eyeliners on the market, the precision and ease of use it offers make it an essential tool in countless makeup routines. Satisfied customers rave about its marker-type applicator, which allows for an effortless and precise lining that leaves no room for mistakes. With its superbly pigmented formula, this eyeliner has the power to elevate your eye makeup game and help you create breathtaking looks.
5. Jillian Dempsey Khôl Eyeliner
The Jillian Dempsey Khôl Eyeliner is your go-to tool for effortlessly achieving sultry eyes. With its intense color payoff and convenient built-in smudger, creating captivating looks has never been easier. The formula is enriched with organic jojoba oil, organic shea butter, and marula oil, ensuring a smooth application that glides effortlessly.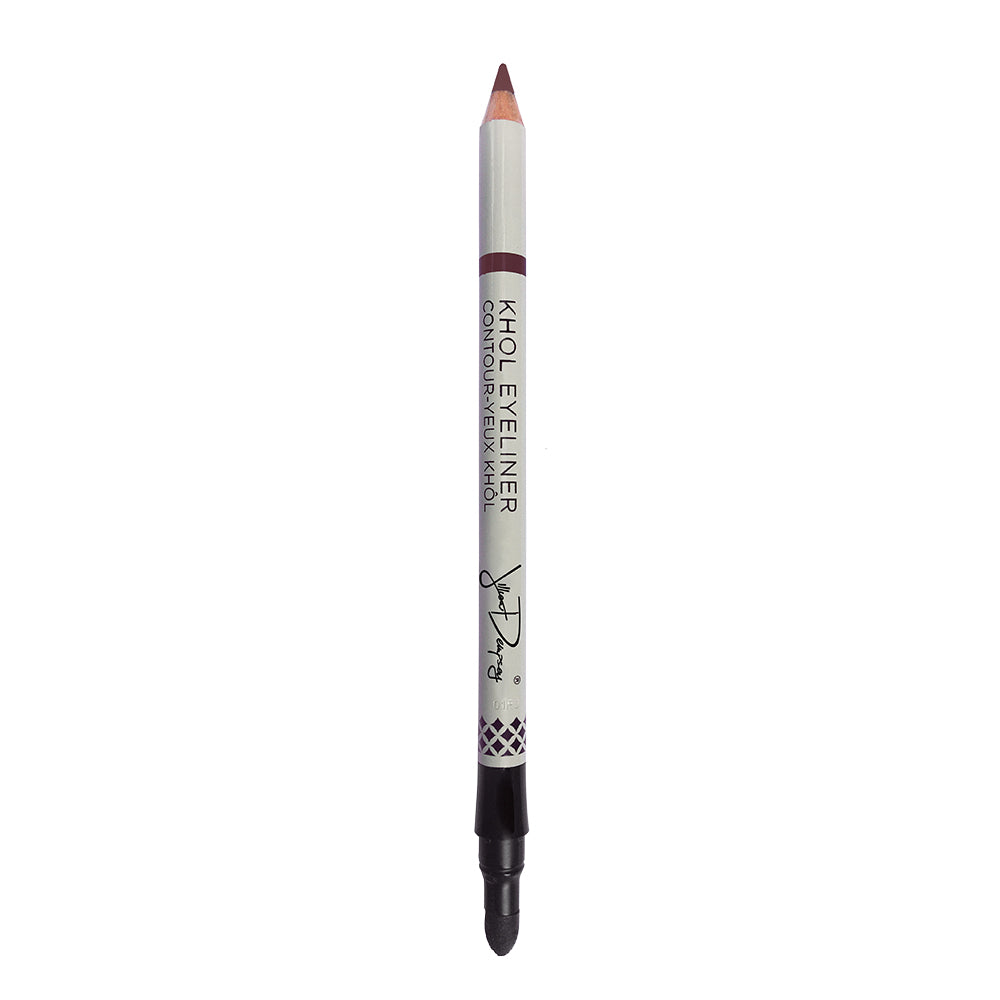 What makes this eyeliner truly exceptional is its waterproof formula, which delivers long-lasting wear without smudging or fading. Its excellent color intensity allows you to create bold and impactful eye looks that leave a lasting impression. Moreover, this eyeliner is cruelty-free and vegan-friendly, as it is crafted using plant-derived oil and wax-based ingredients.
6. Victoria Beckham Satin Kajal Liner
The Victoria Beckham Satin Kajal Liner is a high-end eyeliner product that truly justifies its $30 price tag. This luxurious eyeliner offers exceptional quality and performance, making it worth every penny. The richly pigmented formula ensures intense color payoff, allowing you to achieve stunning eye looks with ease.
What sets this eyeliner apart is its blendable and creamy texture, which glides effortlessly onto the skin for a seamless application. It sets to a smudge-free and waterproof finish, ensuring long-lasting wear throughout the day or night. The high-end nature of this product is evident in its meticulous attention to detail and superior formulation.
7. Charlotte Tilbury Rock 'n' Kohl Eyeliner Pencil
This eyeliner is a waterproof eye pencil that combines the ease of a liquid liner with the softness of a kohl pencil. With its silky-smooth glide, this eyeliner effortlessly melts into your skin, providing a blendable application that sets to a smudge-free finish for up to 14 hours.
Enriched with crushed pearl powder, it not only delivers intense, highly pigmented color but also stimulates collagen production and hydrates the eyelid. The formula is paraben- and preservative-free, and the brand is Leaping Bunny-certified for cruelty-free testing. Experience the diva power of this eyeliner and unleash your inner rock 'n' roll beauty.
Whether you're rocking it at a summer festival or diving into the pool, these 7 waterproof eyeliners will stay put like a champ. So go ahead, dance in the rain, sweat it out on the dance floor, and make a splash with confidence. Your eyeliner game will be on point, no matter what summer throws your way!
See Also: 6 Beauty Must-Haves from NARS