Hola queens! It's time to grab some popcorn, sit back, and get involved with the most iconic movie couples in film history! These couples have made us laugh, cry, and fall in love over and over again with their undeniable chemistry and unforgettable performances.
A sneak peek: We'll revisit the romantic comedies of the 1990s, where Julia Roberts and Hugh Grant stole our hearts and made us believe in happily ever after.
And we'll also dive into the present day, where new duos like Zendaya and Tom Holland and Issa Rae and Kumail Nanjiani are capturing our attention and leaving us begging for more.
These on-screen couples have captured our hearts and kept us glued to the screen with their witty banter, exciting chemistry, and heartfelt performances. And I'm sure you, too, will find your favorite on-screen couple today.

Couple #1: Richard Gere and Julia Roberts
One of the most recognizable on-screen couples in cinema history is without a doubt this pair. The two initially collaborated on the film "Pretty Woman" in 1990, and their connection was evident as soon as they shared the screen.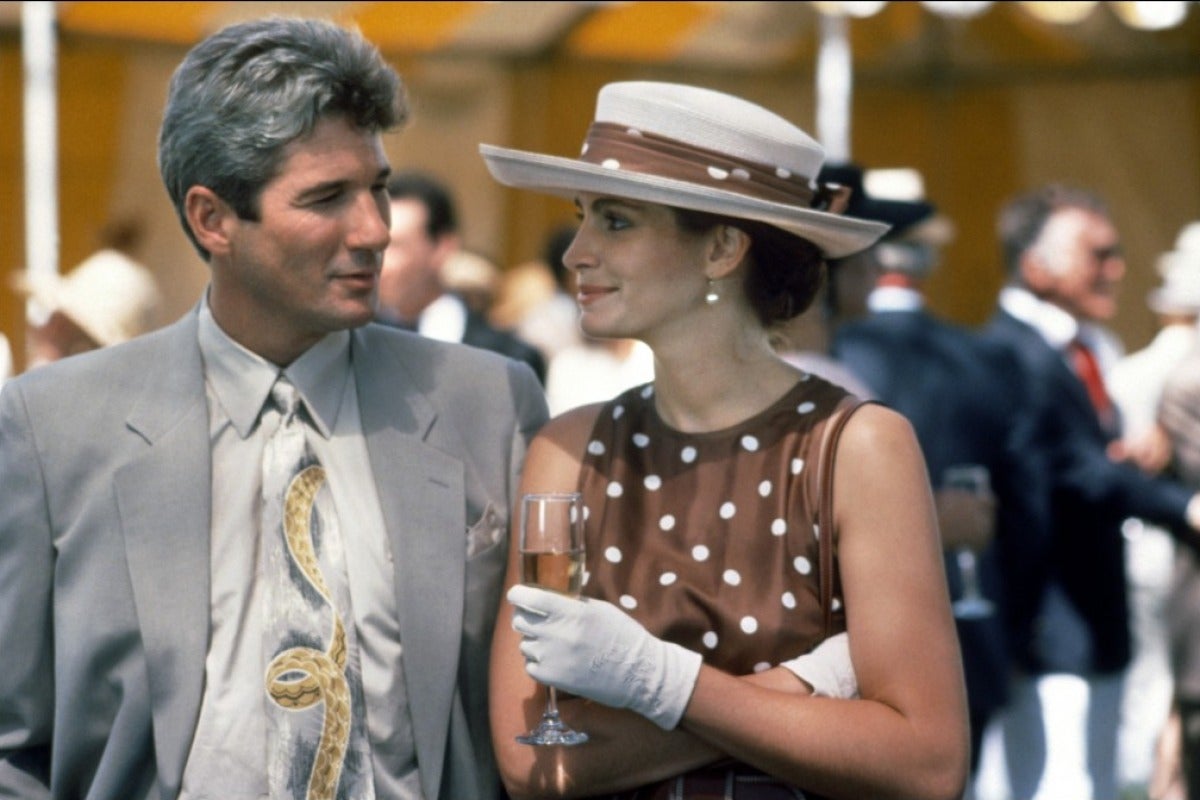 With a global gross of over $463 million, Gere and Roberts' "Pretty Woman" became a smash hit and cemented their status as legendary on-screen partners.
In the 1999 film "Runaway Bride," Gere plays a journalist who develops feelings for Roberts' lead character. Although the movie wasn't as well received as "Pretty Woman," their chemistry on screen was still evident.
Couple #2: Ryan Gosling and Rachel McAdams
This legendary on-screen pair won over viewers' hearts with their portrayals in the romantic drama "The Notebook" (2004).
Gosling and McAdams played Noah Calhoun and Allie Hamilton, two young lovers whose passion for each other is threatened by societal norms, war, and family disapproval. Their on-screen chemistry was palpable and heartbreaking, making their characters' love stories all the more poignant and unforgettable.
Gosling and McAdams' chemistry was so strong that they began a real-life romance after filming "The Notebook," making it one of the most romantic movies of all time.
Gosling and McAdams' performances in "The Notebook" earned them widespread critical acclaim and cemented their place as one of Hollywood's most beloved on-screen couples.
While Gosling and McAdams did not collaborate on any other films, their unforgettable performances in "The Notebook" will forever be remembered as one of Hollywood's most iconic on-screen romances.
Couple #3: Emma Stone and Ryan Gosling
One of the most adored on-screen couples of all time, and my favorite on-screen, is Ryan Gosling and Emma Stone. Their on-screen chemistry is so strong that it would be difficult for any other acting duo to play the parts they have played in their three films together.
"Crazy, Stupid, Love," a 2011 romantic comedy starring Gosling as a womanizer who takes Stone's character under his wing to help her find love, was their first movie together. The movie's box office success demonstrated the two stars' great connection with one another.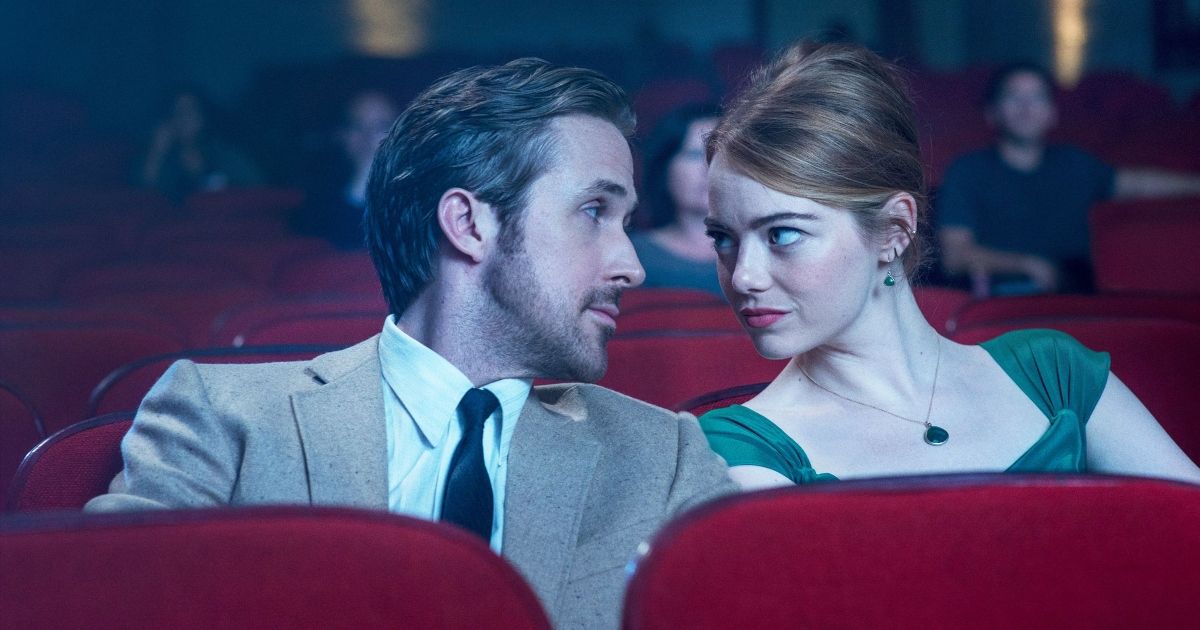 They collaborated in the 2013 crime drama "Gangster Squad" to portray lovers entangled in organized crime. Although the movie didn't garner as much praise as their previous collaborations, their performances were still praised.
The 2016 musical "La La Land," their third and most popular collaboration to date, received six Academy Awards. Gosling and Stone's depiction of a struggling actress and a jazz pianist who fell in love in Los Angeles wowed critics and fans alike in this film tribute to classic Hollywood musicals.
Couple #4: Jennifer Lawrence and Bradley Cooper
These two are a match made in Hollywood heaven. From their first on-screen appearance together, it was clear that their natural chemistry was undeniable, and audiences couldn't get enough of them. In "Silver Linings Playbook," Lawrence and Cooper played two broken souls who found solace in each other's company, and their performances left viewers mesmerized.
They were one of the most captivating on-screen couples of recent years, delivering nuanced and enthralling performances in "American Hustle". Their ability to inhabit their roles and bounce off each other was a testament to their undeniable chemistry.
Bradley Cooper and Jennifer Lawrence are actual partners in crime, not simply co-stars. They are favorites of both fans and reviewers due to their effortless chemistry both on and off the screen.
Couple #5: Zendaya and Tom Holland
From their first appearance together in "Spider-Man: Homecoming," Zendaya and Tom Holland's on-screen chemistry was undeniable. As their characters, MJ and Peter Parker shared a palpable connection that left audiences swooning.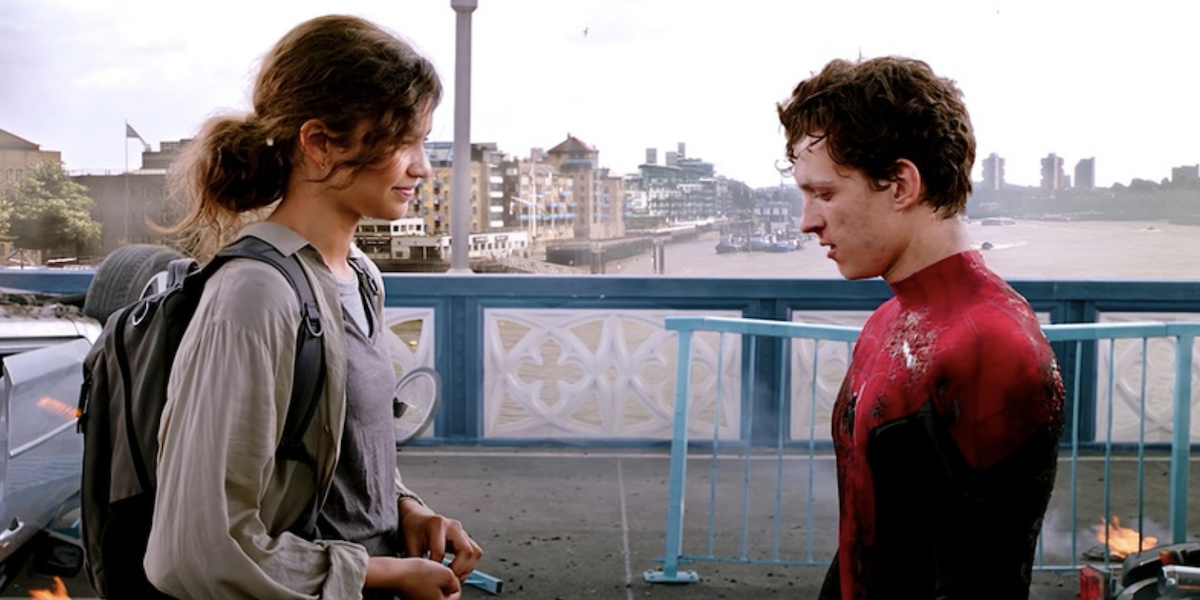 Zendaya and Holland are one of the most promising on-screen couples of the future, with their characters' relationship deepening in "Spider-Man: Far From Home." Fans love their banter and playful chemistry, and they have a special magic when on screen together.
 They have become one of the most beloved modern-day on-screen couples in recent years. Their performances in the "Spider-Man" franchise have left audiences cheering, and their off-screen relationship has only made fans love them more.
Couple #6: Timothee Chalamet and Saoirse Ronan
These two rising stars in the indie film world have captured the hearts of audiences with their undeniable on-screen chemistry. They first starred together in the coming-of-age film "Lady Bird," where they played two high school students navigating the ups and downs of adolescence. Their natural chemistry made their performances feel authentic and heartwarming.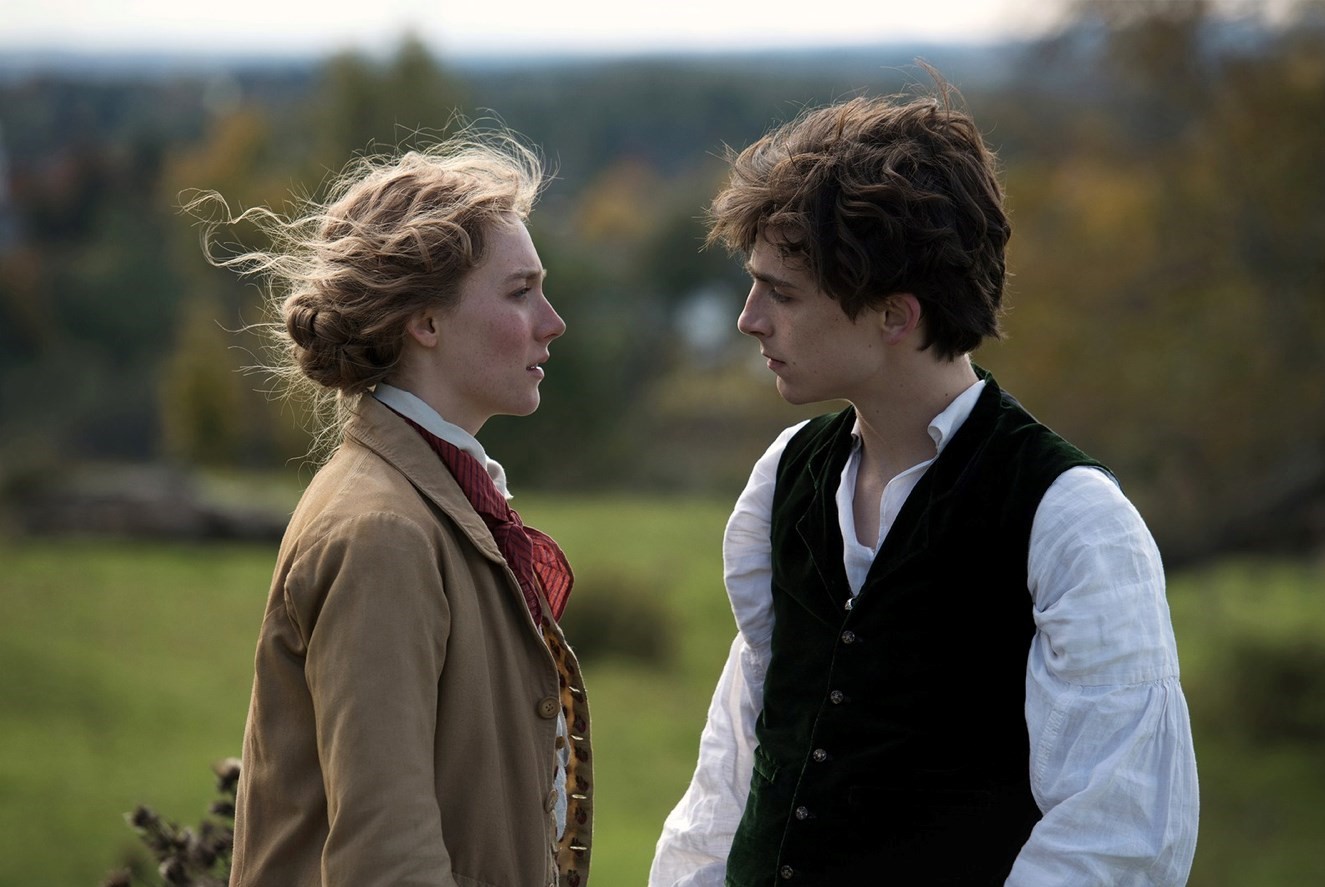 Chalamet and Ronan's performance of "Little Women" was praised for its emotional depth and chemistry between them.
Chalamet and Ronan's ability to bring their characters to life and make audiences feel invested in their on-screen relationships has made them a favorite on-screen couple in the indie film world. Their future collaborations are highly anticipated by fans, as they have already proven to be a dynamic duo on screen.
Couple #7: Issa Rae and Kumail Nanjiani
The comedic powerhouses who brought their unique brand of humor to the screen in "The Lovebirds" Their witty banter and hilarious antics left audiences in stitches and cemented their place as one of the most entertaining on-screen couples of recent years.
Rae and Nanjiani's chemistry on screen was obvious, and their comedic timing was impeccable throughout the film, portraying a couple in a dangerous and hilarious adventure.
But more than just their on-screen chemistry contributed to Rae and Nanjiani's popularity with viewers. Their camaraderie off-screen and mutual admiration for one another as artists brought dimension to their performances, enhancing the appeal of their on-screen dynamic.
In conclusion, on-screen couples have the power to transport us to different worlds and make us believe in the magic of love. From classic Hollywood pairings to modern-day favorites, these couples have captured our hearts and left us wanting more.
As we look to the future, we can't wait to see what new on-screen couples will capture our hearts and imaginations. Who knows? Maybe there's a new iconic couple just waiting to make their mark on Hollywood. Until then, we'll continue to swoon over our favorite on-screen pairs and the magic they bring to our screens.
See Also: Breakup Movies to Mend a Broken Heart