For an easy and time-saving process, shaving does come with a web of myths. Some believe that shaving can lead to thicker hair growth and even more hair growth that exceeds the normal level. Firstly, hair growth does not increase with time when you shave. The end of the hair becomes sharp, which makes it appear thick, but it isn't. So if you want to shave because you are tired of the pain from waxing and the chemicals in hair removal creams, go for it.
One thing to keep in mind is that there are a couple of pre-requisites for shaving. It includes the best razors for protection and the best shaving creams. Again, in order to bag the label of being the best, a shaving cream must possess several qualities. It should not be harsh on your skin. The body's natural oils and moisturizers are also shaved away, and hence a shaving cream is required that hydrates the skin, moisturizes it, and even retains the moisture. Let's take a look at some expertly recommended shaving creams for women.
1. Gillette Venus 2-in-1 Cleanser + Shaving Gel
The Gillette Venus 2-in-1 cleanser and shave gel is one of the best shaving creams for women. Isn't it tiring and boring to use shaving cream and then wash the body again? Gillette helped solve this problem by making the 2-in-1 product. You can use this as a cleanser for your entire body while shaving, and it is a great base for shaving as well. It is extremely good at hydrating. It does not have a lot of pH-affecting chemicals, which makes it safe for intimate areas and removing bikini line hair as well. It costs between 10 and 15 dollars, which, given its multipurpose nature, is reasonable. The best thing about it is that, because it is sheer, you can see where to shave, which makes shaving much easier.
2. eos Shea Butter 24 Hour Moisture Shave Cream
The name of this shaving cream has butter in it. Shea butter is one of the natural moisturizing agents and can do wonders for your shaved skin. Your skin will be nourished and properly moisturized until the next wash. The eos Shea Butter 24-Hour Moisture Shave Cream is available in three different flavors and fragrances for the customer to choose from. The three flavors are pomegranate, vanilla, and lavender. It helps the user get an extremely smooth finish, and there are no rough parts left after shaving. Other than this, undergrowth can be a pain, and this cream can help you prevent any undergrowth as well. It costs approximately $6 at Ulta and is pocket-friendly.
3. Fur Shave Cream
One of the best shaving creams for women, for sure! The fur shave cream is so good because it has amazing quality and is free of chemicals that can harm the skin, like paraben, phthalate, artificial color, or fragrance. It is skin-sensitive and does not harm it. Hence, if you have sensitive skin, you can go for this product without any worries. Other than this, it also helps against ingrown hair and marks after shaving. Because the product is so kind to the skin, it can be used in intimate areas without worrying about irritation. The only drawback is that the product costs more than $30, which might seem costly. But if you would like something of real good quality and are ready to invest in it, then surely go for it without thinking twice.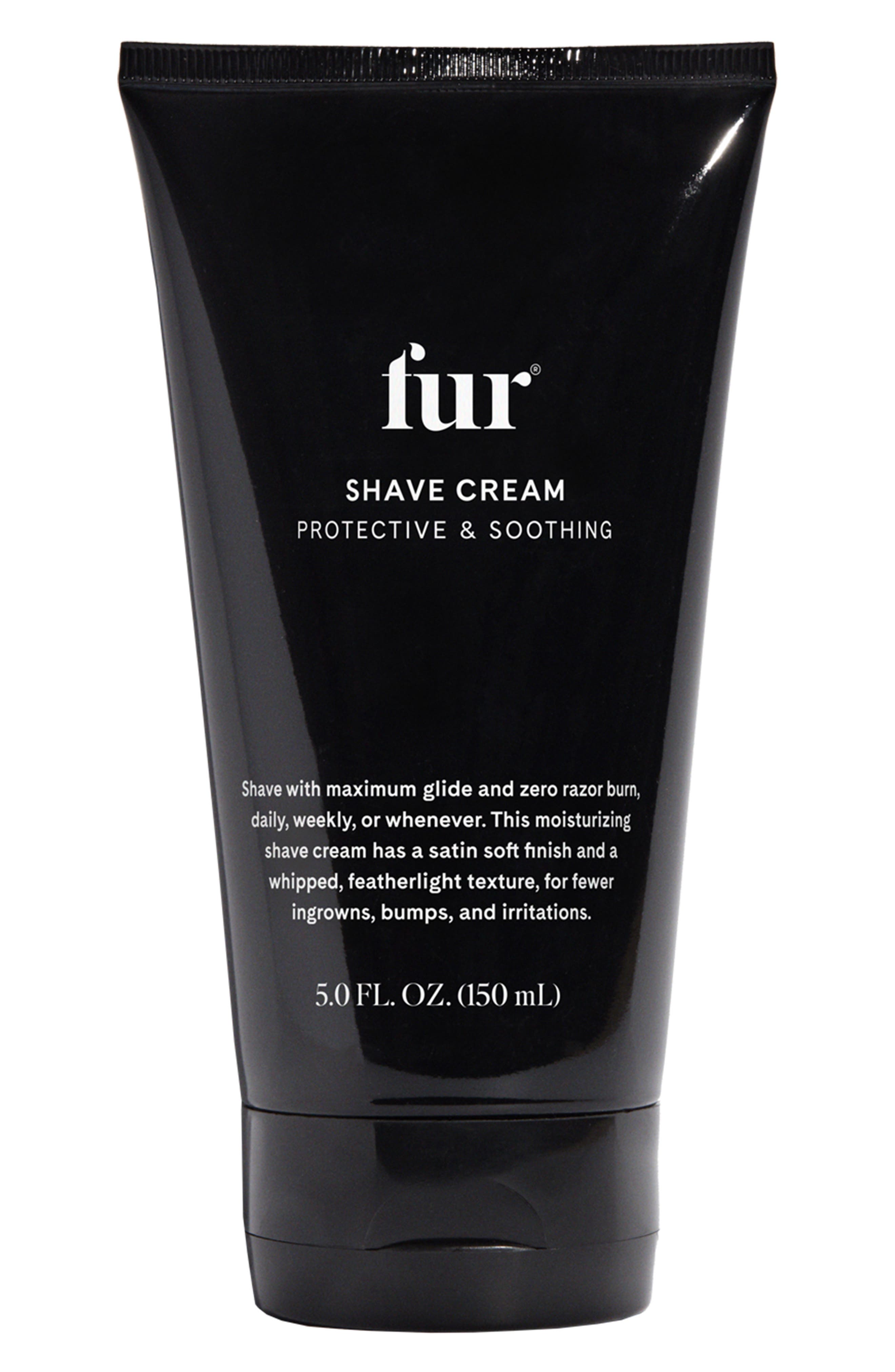 4. Lather Almond Shave Creme
Lather Almond Shave Creme is one of the smoothest shaving creams of all time. It has natural ingredients like almond oil, vitamin E, and omega fatty acids, which the skin absorbs and perfectly moisturizes. It is one of the best shaving creams for women because it nourishes the skin very well. The consistency of the product is amazing, and it spreads just like butter, smoothly and perfectly. This product is also free of chemicals, making it good for sensitive skin. After shaving with this almond shaving cream, your skin will feel extremely soft and fresh! The product costs approximately $25, which is a little more than what it does. Apart from this, another drawback is that it comes in a box and can be difficult to apply.
5. Athena Club Shaving Foam
This cute little bottle might look small, but it does its job for a very long time. The users say that their skin does not feel prickly after using this shaving foam, as it makes the skin extremely smooth. It is also thick and spreads very nicely on the skin. Apart from this, it is also good for sensitive skin because it does not have a lot of strong chemicals that can harm the skin. The only con about this product is that it has a strong scent. It is one of the best shaving creams for women other than this.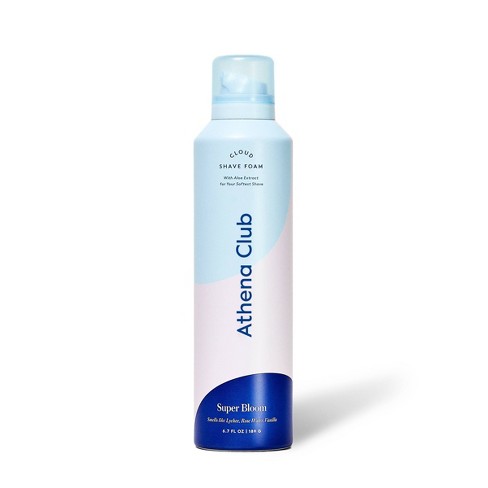 See Also: 9 Interesting Celebrity Morning Routines