Are you poised to make that next big career move? You've polished your resume, honed your elevator pitch, and ironed your power suit to razor-sharp perfection. But are you aware of the telltale signs that your dream job might be a professional nightmare? Allow us to unveil some crucial interview red flags that recruiters are waving right under your nose!
1. No-shows and Delayed Decisions: When Recruiters Keep You Waiting
Let's face it, we all respect punctuality. It speaks volumes about an organization's discipline and commitment. So when your interview starts late or gets rescheduled without a genuine reason, consider it a red flag. It's a surefire sign that your time may not be valued once you're on board. Moreover, if the hiring process drags on with delayed decisions, vague timelines, and constant rescheduling, it could reflect a lack of organization and strategy.
2. Vague Job Descriptions: When Clarity Goes on a Coffee Break
When a job description is as unclear as a foggy winter morning, it's a classic red flag. If the recruiter struggles to articulate the role, its requirements, or the growth opportunities, tread carefully. It could mean they're not sure what they want, or worse, they're trying to fit too many responsibilities under one umbrella role.
3. High Turnover Rates: When the Revolving Door Spins Too Fast
If the company's employee turnover rate is higher than a spinning top, it's a glaring red flag. A constant influx of new hires could indicate dissatisfaction among current employees, problems with the work environment, or inadequate management. Make sure to ask why the previous person left and how long they were in the position.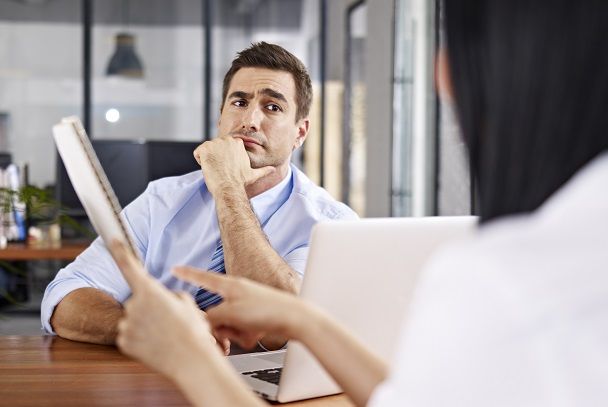 4. Ignoring Your Questions: The Silent Alarm Bell
An interview is a two-way street. If your questions are brushed off, ignored, or vaguely answered, it's a clear warning sign. Not only does it reflect a lack of transparency, but it also shows disinterest in your concerns and aspirations.
5. Negative Glassdoor Reviews: When the Internet Has Spoken
Yes, we can't believe everything we read on the internet, but when a company's Glassdoor reviews are more horrifying than a horror movie marathon, it's worth paying attention. While one negative review might be a one-off, multiple poor reviews about the company culture, management, or work-life balance should not be ignored.
6. The Rush to Hire: When Urgency Overshadows Judgment
A recruiter eager to hire you on the spot might seem flattering, but it's often a red flag. It could signal desperation due to high employee turnover or a toxic work environment that they're hoping you won't notice until you're already on board. Good things take time, and that includes a well-thought-out hiring decision.
7. Disrespectful Interactions: When Professionalism Takes a Back Seat
How you're treated during the interview process is a sneak peek into how you'll be treated as an employee. If the recruiter or hiring manager is disrespectful, inattentive, or dismissive, consider it a red flag. You deserve to be treated with respect, regardless of the job title or the company.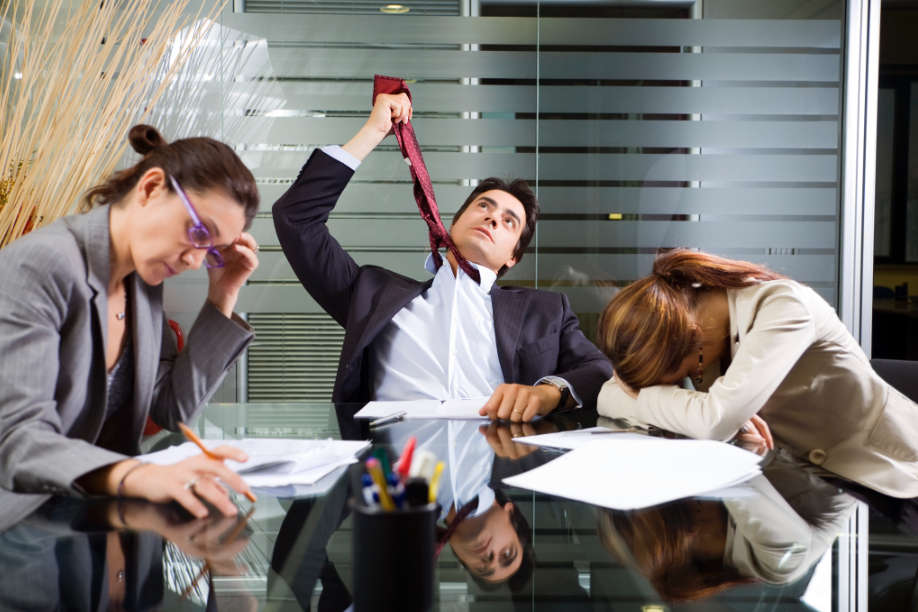 8. The Over-Promise: When Everything Seems Too Good to Be True
Job perks flying at you left, right, and center? From unimaginable salary hikes to an unusual number of vacation days, overpromising is a common recruitment strategy. However, if it seems too good to be true, it probably is.
9. Avoidance of Discussing Company Culture: Hiding the Work-Life Reality
Company culture is like the secret sauce that makes or breaks an employee's experience. If the recruiter seems evasive when discussing the company culture, work-life balance, or employee engagement activities, it could be a red flag. This could potentially signal that the work environment might not be as rosy as the job description claims it to be.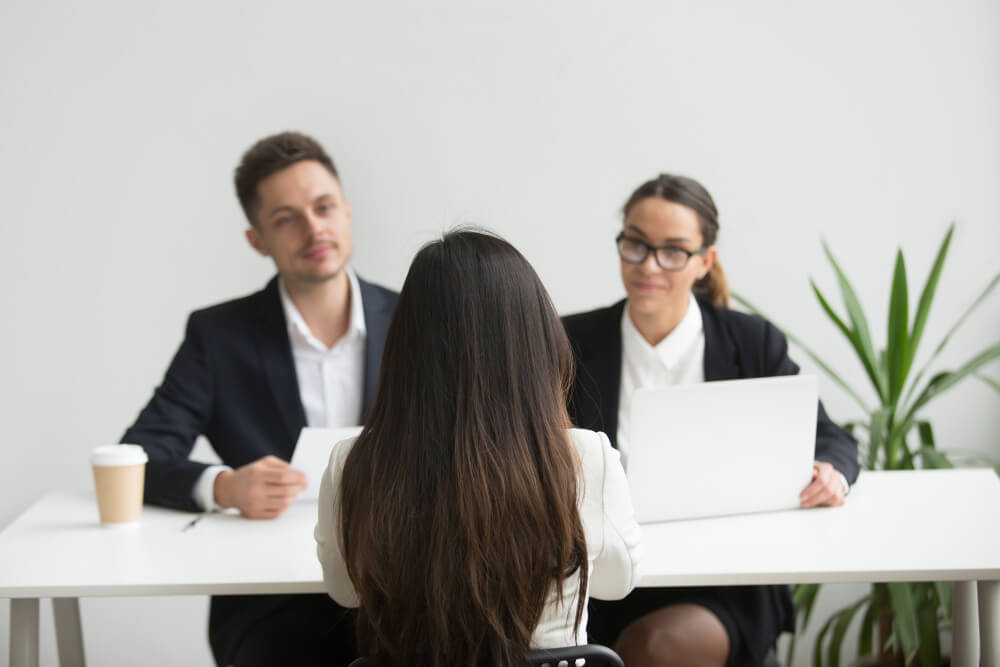 10. Outdated Technology: Are They Stuck in the Stone Age?
While not all organizations can afford the latest technology, you should still pay attention to the company's technological prowess. A potential employer who can't offer basic tools or who seems resistant to modern technology may be signaling a lack of investment in tools, training, and employee development.
11. Excessive Overtime: When Work Takes Over Your Life
Do the company's employees regularly burn the midnight oil? If the answer is yes, it could indicate unrealistic expectations and poor work-life balance. Work is important, but it should never consistently encroach on your personal life. If overtime seems to be the norm rather than the exception, consider it a red flag.
Remember, job interviews aren't just for employers to assess potential candidates; they're also opportunities for you to evaluate potential employers. Spotting these interview red flags can help you avoid less-than-ideal work environments and steer your career toward more rewarding and satisfying opportunities.
The interview process is a bit like dating. It's all about finding that perfect match, and sometimes that means acknowledging the red flags and walking away. After all, it's your career journey, and you want to make sure you're heading in the right direction.
See Also: 9 Tips to Master the Art of Networking