Co-parenting can be challenging, especially if there is animosity between you and your ex-partner. However, by focusing on your children's well-being and following some best practices, you can make co-parenting work. Here are some additional tips for successful co-parenting, particularly in difficult situations:
1. Set Boundaries
Boundaries are key! It's essential to be open and flexible, but also to have a plan in place for when things get tough. Communication is crucial, so set limits and stick to them. Agree on how to handle conflicts and disagreements and create a plan that works for both you and your co-parent. Remember, setting boundaries is an act of self-care and can help you maintain a healthy co-parenting relationship.
2. Be Respectful
When it comes to co-parenting, always remember to keep it classy and respectful! No matter how you may feel about your ex, refrain from any negative comments or criticism. Instead, focus on being a positive role model for your children by treating your ex-partner with kindness and respect. And remember, never use your children as messengers—that's so last season! Let's prioritize positive communication and set the tone for a chic co-parenting relationship.
3. Prioritize the Children
When it comes to co-parenting, the most important thing is to prioritize your little ones. Make sure you're always putting their needs first and focusing on what's best for them rather than your own interests. Remember to be flexible and open to compromise when creating a co-parenting plan that works for everyone involved. By working together, you can ensure that your children have the support and stability they need to thrive!
4. Keep a Record
If you are experiencing difficulties with your ex-partner, it may be helpful to keep a record of interactions and disagreements. This can include emails, text messages, or notes from conversations. Having a record can be useful in resolving conflicts and can help to ensure that everyone is on the same page.
5. Seek Professional Help
If co-parenting is becoming increasingly difficult, it may be helpful to seek professional help. Counseling, mediation, or therapy can help you and your ex-partner work through disagreements and develop strategies for effective co-parenting.
6. Be Patient
Co-parenting can be a challenging journey, but don't give up! It takes time to build a positive co-parenting relationship, so be patient with yourself and your ex. Focus on the little moments and the things you can control, like spending quality time with your kids and supporting their interests. Remember, positivity breeds positivity, so stay optimistic, and a harmonious co-parenting relationship could be just around the corner!
7. Effective Communication
Effective communication is essential for co-parenting to be successful. This entails maintaining open channels of communication, showing respect, and refraining from disparaging your ex-partner in front of your kids. Discuss significant matters pertaining to your children with your ex-partner using technology like email or text messaging.
8. Establish a Parenting Plan
Having a parenting plan is an absolute game-changer! A parenting plan is a written agreement that outlines all the important details, expectations, and responsibilities of each parent. It's like having your own personal roadmap to successful co-parenting!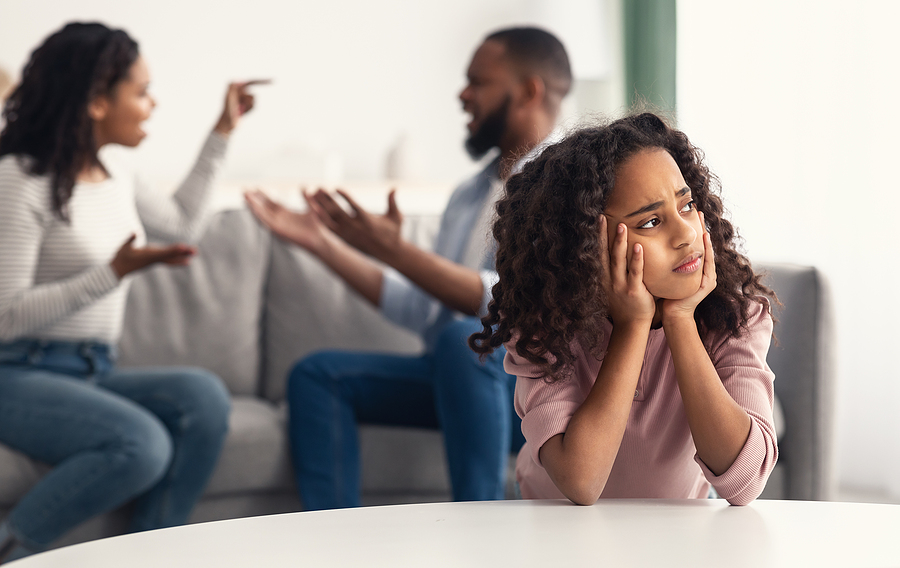 Make sure to include all the essential details, such as parenting time, decision-making responsibilities, and how to handle conflicts. This will help to avoid any misunderstandings and conflicts that may arise. Plus, having a clear framework will help both parents feel more secure and confident in their co-parenting journey. So, if you're co-parenting, don't forget to create a parenting plan to make your lives easier and more harmonious!
9. Maintain Your Organization
When it comes to co-parenting, staying organized is key. You don't want to miss important dates or appointments, right? That's why I recommend using a shared calendar or scheduling tool to stay on top of things. It's not just practical, but it's also a stylish way to keep your co-parenting game on point.
And let's not forget about the importance of having all your crucial papers and information in one place. You don't want to be scrambling around looking for important documents, do you? Keep everything in a chic and fashionable binder or folder, and you'll be ready to tackle any co-parenting challenge that comes your way.
10. Take Care of Yourself
Co-parenting can be super stressful, but don't forget to take care of yourself! Self-care is always in fashion, and it's so important to find time for activities like exercise or meditation to help reduce stress. And don't forget to surround yourself with supportive friends and family, because they're the ultimate accessory! Remember, seeking professional help is also totally chic and can be a game-changer for your mental health. Stay fabulous!
To sum up, successful co-parenting requires effective communication, respect, and prioritizing your children's needs. Setting boundaries, establishing a parenting plan, and staying organized can help minimize conflicts and provide a clear framework for co-parenting. Remember to take care of yourself and seek professional help if needed. With patience and persistence, co-parenting can work, even in difficult situations.
See Also: 6 Things to Consider Before Becoming a Single Mother by Choice