Hey there, bride-to-be and all you fabulous bridesmaids! If you're reading this, it means you're about to embark on a wild, memorable, and utterly bachelloretely-awesome journey to plan the perfect bachelorette party! So, put on your party hats, grab your disco sticks, and let's dive into this bachelorette bonanza!
1. What to Expect When You're Expecting to Party
First things first, dear bride, what can you expect from your upcoming bash? Picture this: giggles galore, dance-offs till dawn, friendships that shine brighter than sequins, and memories that will last a lifetime. From the subtle sass to the outrageous fun, it's your time to shine, and we've got you covered, sparkle and all!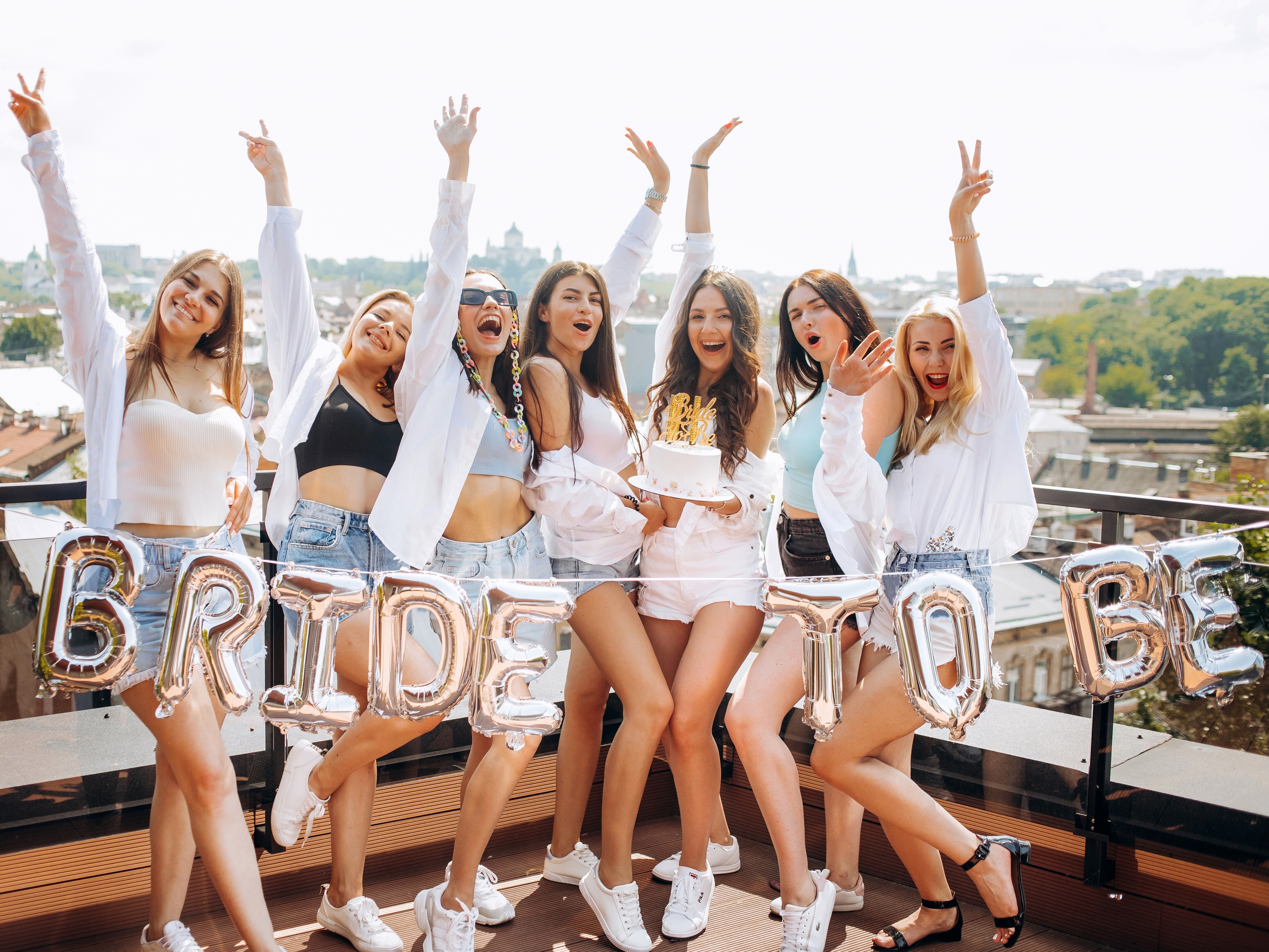 2. The Ultimate Bridal Dreams: Making It Happen
Now, lovelies, you might wonder how on earth your bridal dreams will magically come true. Fear not! As your trusted guide to all things bachelorette, we've got the secret sauce. Communication is key! Let your bridesmaids know your desires, whether it's a wild weekend getaway or a cozy pajama party. Together, we'll create the perfect concoction of fun!
3. To Surprise or Not to Surprise
Ah, the age-old question: to surprise or not to surprise the bride-to-be? While surprises are thrilling, remember that surprises work best when they're aligned with the bride's personality and preferences. No worries, though! If she's a mystery-loving gal, go for it! But if she likes to have a bit of control, involve her in the planning process. It's all about making her feel special!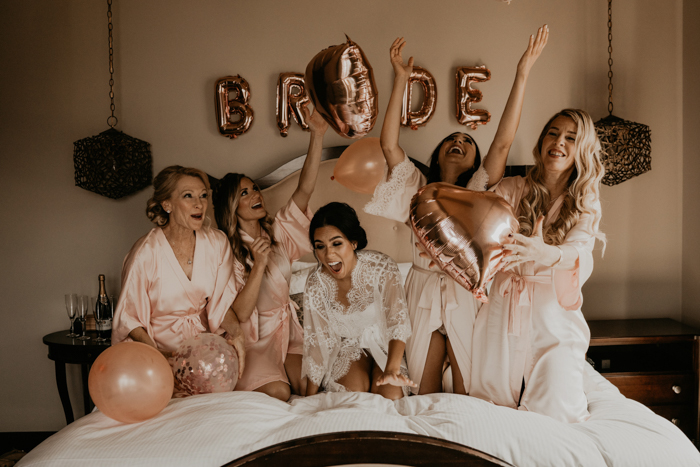 4. Budget-Friendly Brilliance
Now, you might be wondering, "Can we throw an epic bash without breaking the bank?" Absolutely! A fantastic bachelorette party doesn't need to be all about dollar bills, y'all. Embrace your creativity! Host a themed potluck, have a game night, or take a DIY approach to decorations. Trust us; your ingenuity will make it an unforgettable night.
5. Bachelorette Themes to Slay
Themes, themes, themes—they add the sprinkle of magic that takes your party to a whole new level. Here are a few theme ideas to get your imagination twirling like a disco ball:
Glamorous Gatsby: Travel back in time to the roaring '20s with feather boas, jazz tunes, and sparkling headbands.
Fiesta Like There's No Mañana: A fiesta-themed party with colorful decorations, tacos, and tequila!
Pajama Palooza: Who said you couldn't have fun in your pajamas? Movie marathons, facials, and midnight snacks will make it a cozy celebration.
Around the World: Each bridesmaid represents a different country with themed food, drinks, and attire.
6. Activities that Rock the Party
Let's pump up the volume and get the party started! Here are some wicked-fun activities to keep the good times rolling:
Dance-Off Extravaganza:
Create a dance floor and groove to your favorite tunes. Don't forget to have a dance battle to crown the queen of the dance floor!
Karaoke Queens:
Unleash your inner divas and rock the microphone with some karaoke. The more off-key, the better the laughs!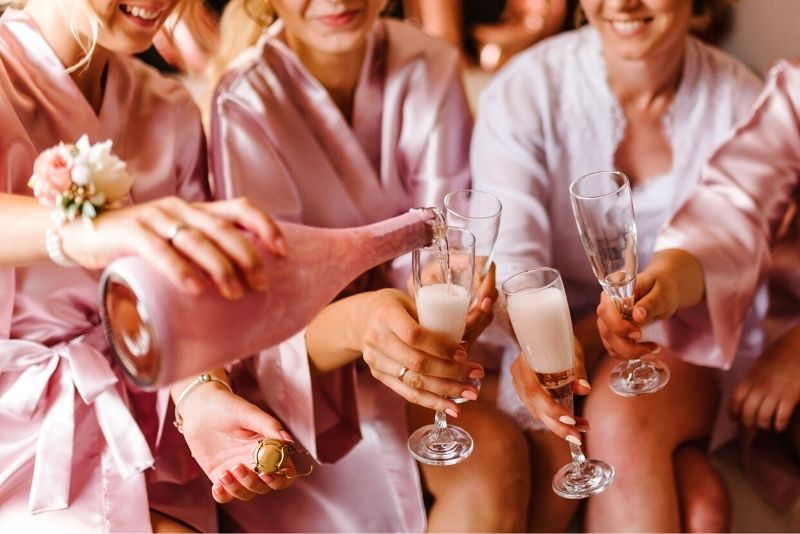 Scavenger Hunt:
Send the bride and her squad on a wild scavenger hunt through the city. It's a perfect blend of adventure and silliness!
7. Slaying in the Details
It's the little things that make the biggest impact. Make sure to have bachelorette party favors like customized T-shirts, cute accessories, or personalized tote bags. And, of course, capture all the moments with hilarious photos and videos!
8. The Golden Rule: Safety First
As we revel in the celebrations, let's not forget to look out for one another. Assign a designated driver or hire a car service for a worry-free night. We want everyone to get home safe and sound, just like Beyoncé's high notes!
9. Fun and Thoughtful Parting Gifts
As the bachelorette party comes to a close, it's time to bid adieu with some unforgettable parting gifts. Show your appreciation and love to the bride tribe with these fun and thoughtful souvenirs:
Customized Memory Scrapbooks: Gather all the pictures and mementos from the bachelorette bash and create a personalized memory scrapbook for each bridesmaid. It'll be a cherished keepsake!
Hangover Kits: Prepare cute hangover kits with goodies like pain relievers, electrolyte drinks, and snacks. Your squad will thank you the morning after!
Engraved Jewelry: Gift each bridesmaids a beautiful piece of engraved jewelry, like a necklace or bracelet, to remind them of this special celebration forever.
Self-Care Baskets: Put together self-care baskets filled with scented candles, face masks, bath bombs, and relaxing treats. After all the partying, some TLC is a must!
10. The "Stripper" Call:
Ah, the infamous "stripper call"! Now, we're not here to make decisions for your bachelorette party, but if you're considering the idea of hiring a stripper, let's talk it out. While it may seem like a fun and risqué addition, remember that not everyone might be comfortable with this idea, including the bride herself.
Have an open and honest conversation with the bride and the rest of the bridesmaids. Respect everyone's feelings and boundaries. If the consensus is a resounding "heck yeah," then go ahead and unleash your inner Magic Mike. But if there's any hesitation, don't fret! There are plenty of other ways to have a blast without the shirtless shenanigans.
Consider alternative activities like dance classes, where you can all learn some sexy moves together, or hire a comedian for a night of laughter. The most important thing is to ensure everyone feels comfortable and has a great time.
Parting Words of Bachelorette Wisdom
As we wrap up this ultimate guide to throwing a perfect bachelorette party, remember that the heart of any celebration is the love, laughter, and bonds you share with your besties. Embrace the uniqueness of your bride-to-be and her squad, and let that be the guiding star to an unforgettable night.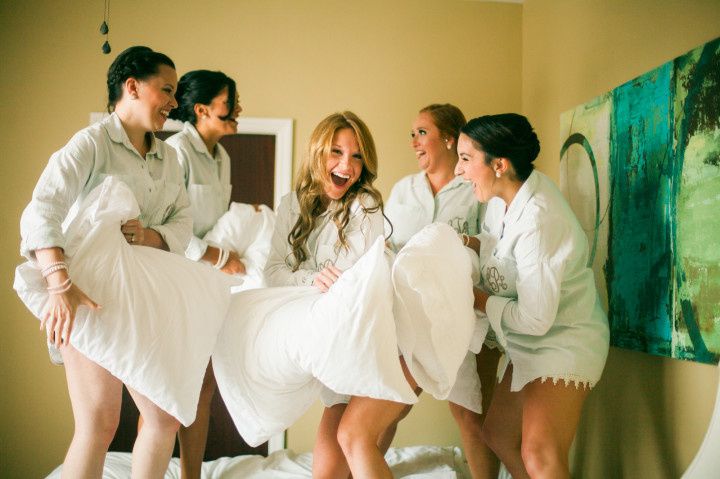 Wishing you all a bachella-rockin' time and a lifetime of beautiful memories! Cheers to the bride and her fierce tribe!