We get it – you get home from work on weeknights and want to remain horizontal for the rest of the evening as the thought of cooking is exhausting. Although the nightly Seamless bill adds up pretty quickly, it's hard to find take out that is truly healthy for you. Try one of these quick meals tonight to see how easy it is to make dinner at home. The added bonus? You only have to wash one pan!
1) Roasted Shrimp and Polenta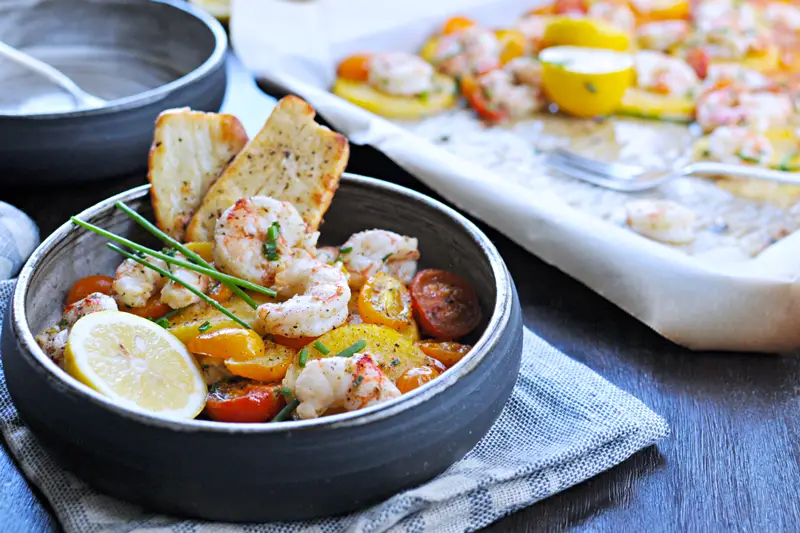 PHOTO CREDIT: THEPIGANDQUILL.COM
If you're craving seafood, try this roasted shrimp and polenta with pancetta crisps recipe. Want to make it pescetarian? Swap out the pancetta for halloumi cheese.
2) Cajun Chicken and Sausage Alfredo Pasta


PHOTO CREDIT: NUMBER-2-PENCIL.COM
This cajun chicken alfredo recipe is one of the most pinned on pinterest for a reason. Half the recipe to make a smaller portion, or meal prep the full serving size and save the leftovers in the fridge.
3) Pad Thai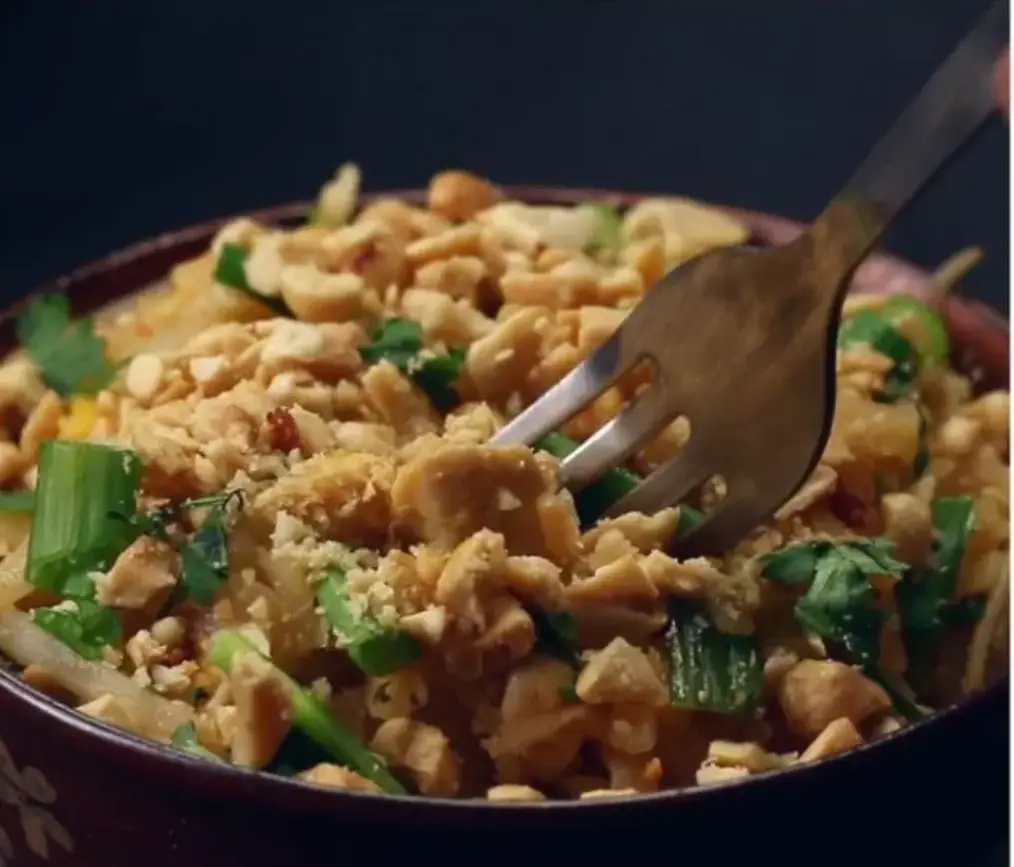 PHOTO CREDIT: BUZZFEED.COM
This pad thai recipe will satisfy your takeout craving. It's easily made vegetarian by swapping the chicken for tofu and using a little more soy sauce to replace the fish sauce.
4) Paleo Skillet Beef Fajitas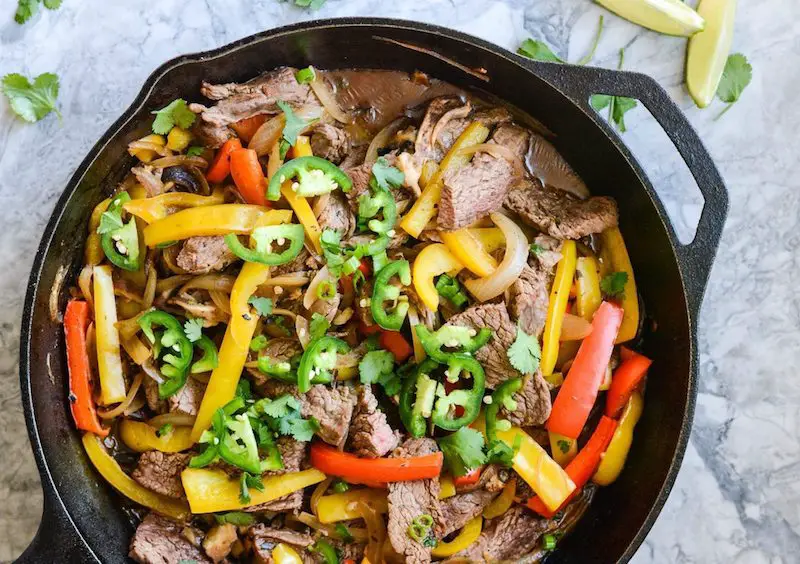 PHOTO CREDIT: AHEALTHYLIFEFORME.COM
These skillet beef fajitas have all the flavor without the carbs. If you're feeling low on energy, serve them with a side of whole-wheat tortillas.
5) Mediterranean Chicken and Vegetables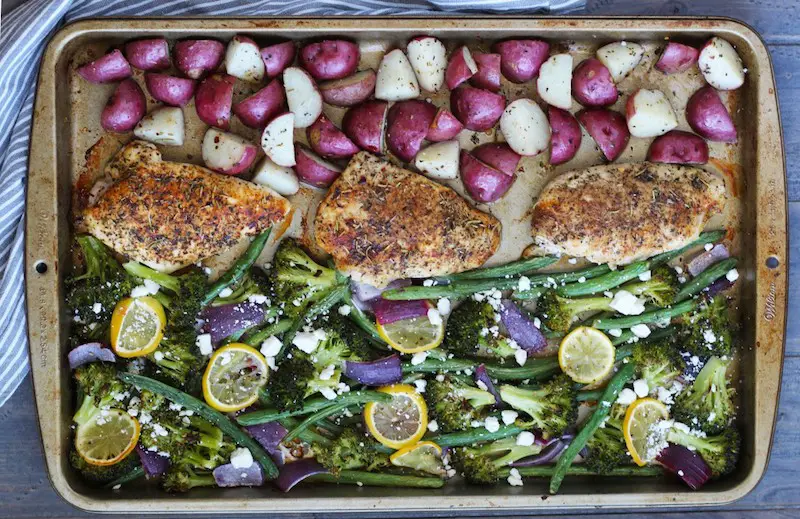 PHOTO CREDIT: 3YUMMYTUMMIES.COM
Wishing you had more creative ideas for vegetable prep? Try this Mediterranean chicken and vegetables recipe. The broccoli, onion, and green bean combo is perfectly seasoned with garlic, lemon, and red pepper flakes.
6) Healthier Sesame Chicken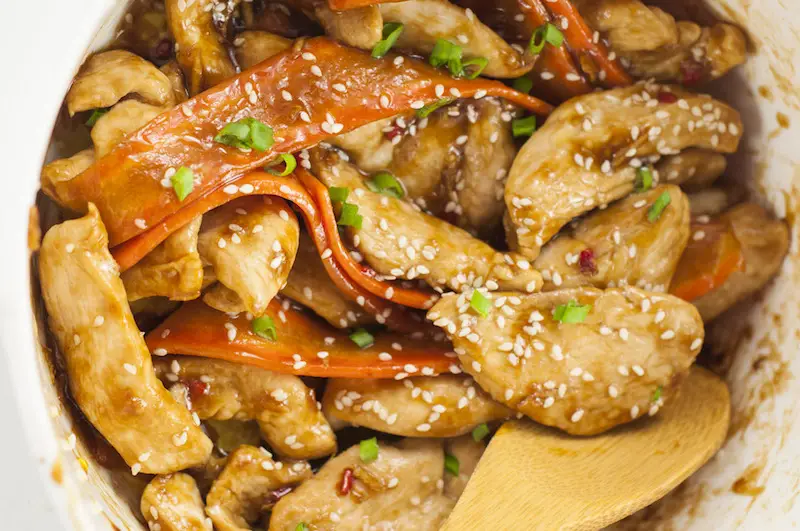 PHOTO CREDIT: SKINNYMS.COM
Who knew that takeout could be healthy? This one-pot sesame chicken recipe cuts the calories down to 278 per serving. Make it vegan by swapping out the chicken for pressed tofu.
7) Salmon, Asparagus, and Sweet Potato Dinner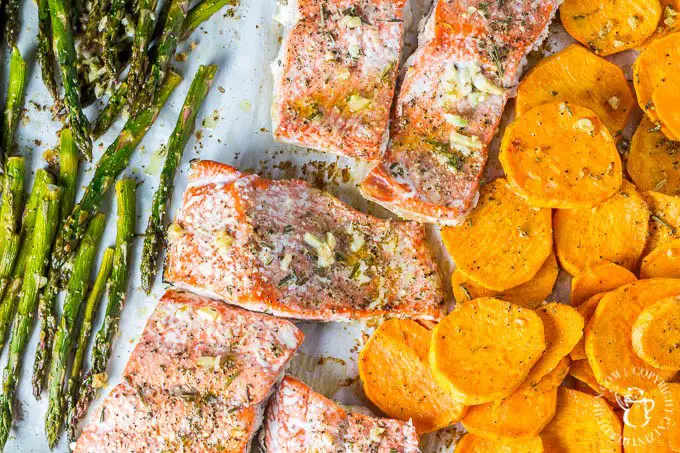 PHOTO CREDIT: CATZINTHEKITCHEN.COM
Get your fix of springtime vegetables with this salmon, asparagus, and sweet potato recipe. Added bonus: it's whole 30 friendly and gluten free.
8) Skinny Garlic Noodles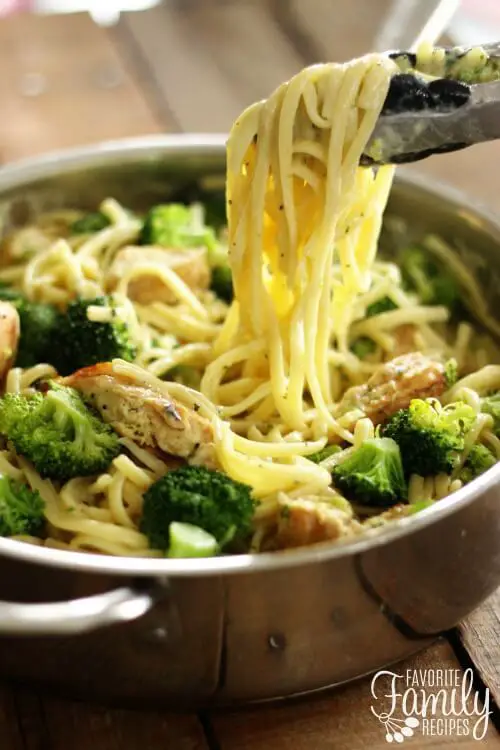 PHOTO CREDIT: FAVFAMILYRECIPES.COM
If you're craving creamy sauce without the calories, then this recipe is for you. The creamy garlic noodles are made without cream and with minimal butter for maximum health benefits.
9) Southwest Chicken Skillet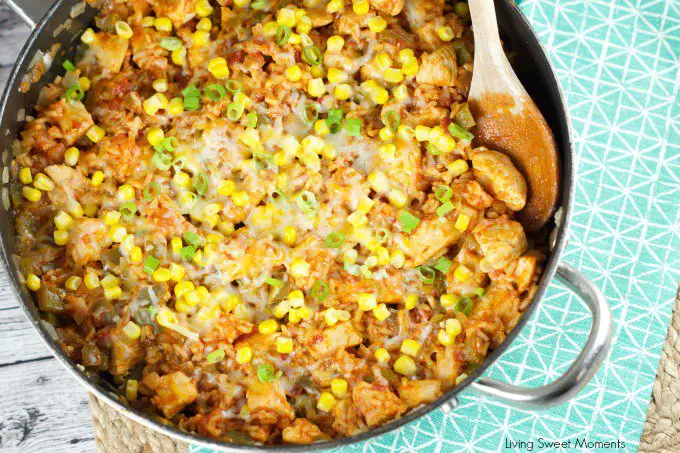 PHOTO CREDIT: LIVINGSWEETMOMENTS.COM
This southwest skillet is a perfectly balanced, delicious dinner idea. Make it ideal for keto by swapping out the rice for riced cauliflower along with the corn. The best part? You can make it in less than 30 minutes.
10) Garlic Lemon Herb Mediterannean Chicken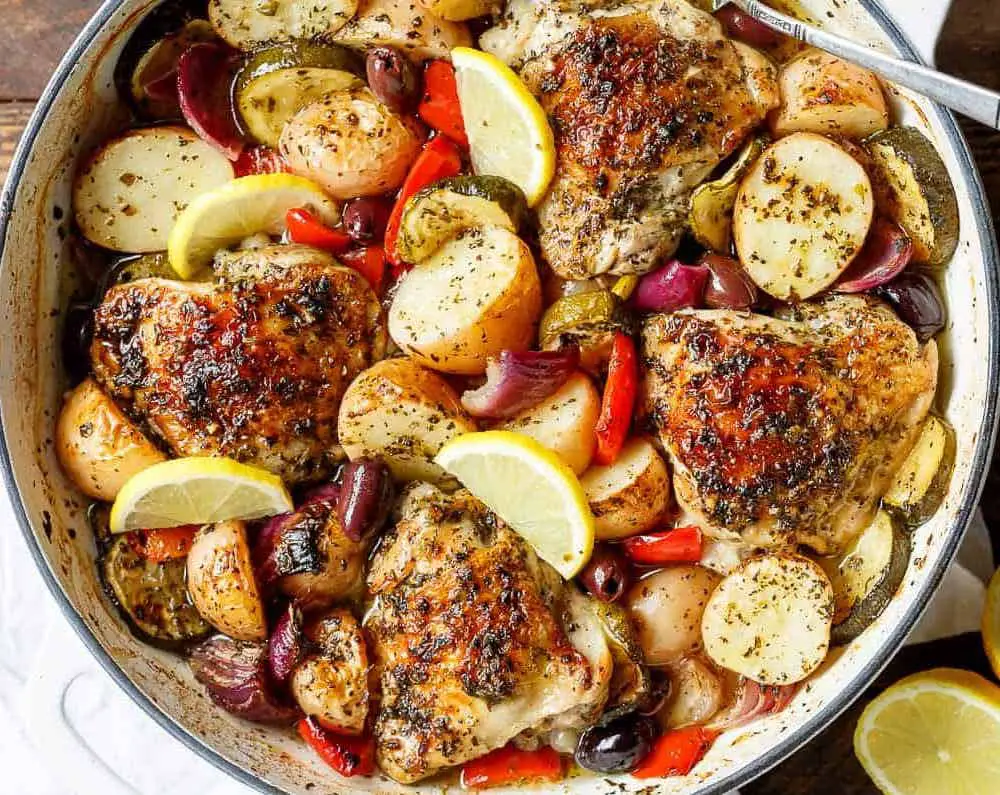 PHOTO CREDIT: CAFEDELITES.COM
If you prefer dark meat, check out this garlic lemon herb Mediterranean chicken recipe. You can even throw the leftovers into your lunchbox for work tomorrow.
Feature Image Credit: Instant Pot Eats