To the average person, BDSM may sound a little intimidating and also like a lot of work- the costumes, the props, I mean, who has time for all of that?
Isn't a quickie before bed enough to sustain a healthy relationship?
Um, no.
Sex is about creating a bond between you and your partner and satisfying each other, which will, in turn, bring you closer together in not just a physical sense, but also in an emotional sense.
Now, I'm not saying that BDSM is the ONLY way to bring about those romantic feelings…BUT, did you know that getting freaky with some leather, hair-pulling, whips, choking and gagging can actually bring you and your boo closer together?
Seriously, there's science backing this up.
NYgal is here to explain how spanking your partner may actually turn up the romance and make your overall relationship more intense and satisfying.
Release of Oxytocin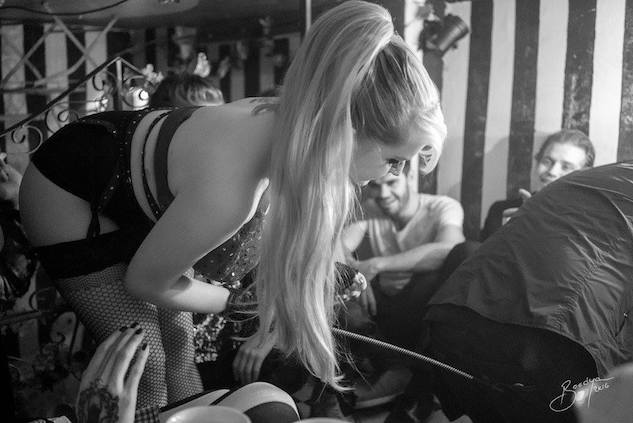 Image credit: [Paste Magazine]
The straight-up science of BDSM is hard to deny- we are talking chemical hormones here, people!
In a study, researchers from the Northern Illinois University observed 13 couples attending an S&M sex party. Throughout the super kinky shindig, the scientists recorded the hormone levels of the active participants.
What they discovered is that the partner who was receiving spanks and overall rough sexual activity from their partners got a major rush of oxytocin- or the "love drug", "love hormone", "cuddle hormone", whatever you want to nickname it!
Oxytocin is called the "love drug" because of its effect of bringing couples closer together and making them feel, oh so in love! The hormone works as a neurotransmitter in the brain, bringing you and your stud closer on both a physical AND emotional level.
So really, the act of BDSM will make both your brain and your V crave to be with your significant other.
Also, on a psychological level, we associate spanking or more generalized-punishment, as something our parents would serve to us when we misbehaved. Because love is connected to how we feel about our family, our significant others punishing us will spark that oxytocin emotionally.
Totally Focused on the Moment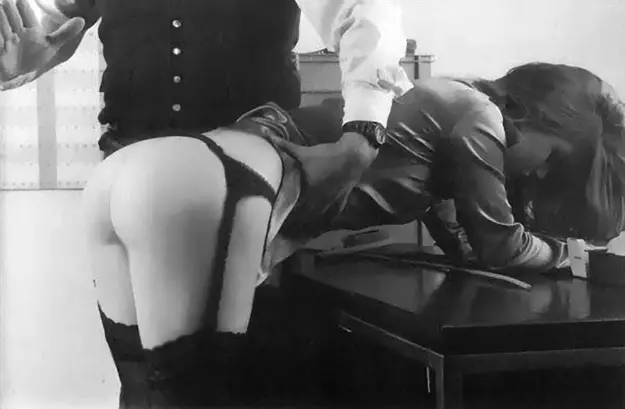 Image credit: [Rebel Circus]
BDSM allows you and your partner to get out of your heads and act on your inhibitions. We are all animals, but chances are we wouldn't get physical with our significant other in a choking/spanking manner outside of the bedroom.
When we are in the bedroom though, it's completely acceptable to get a little rough and put our workday personalities to the side for some fun.
BDSM allows people to get out of their 'intellectual head'. Many people have a hard time letting go of the day and relaxing during sexual activity- something that is so important in order to fully enjoy sex and to reach that big O moment.
BDSM is a great outlet for the over-worker, over-stresser- basically all the Wall Street and Finance guys in New York. Trust me, it's a thing- they're kinky AF.
Being totally focused on the moment, also means you're completely focused on your partner, which is something we all wish for during sex. BDSM is no average quickie- it's intense and all-encompassing and requires major focus. This attentive form of sex will have both you and your partner feeling like the center of attention, and in turn, will create closeness between you.
Trust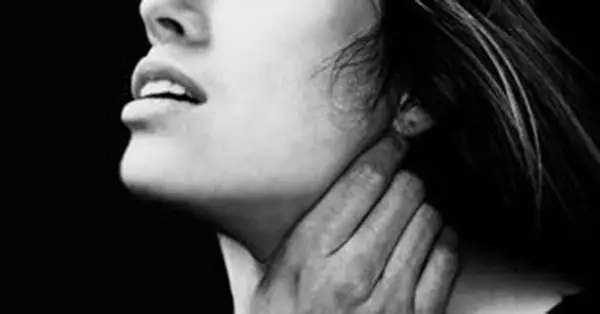 Image credit: [Rebel Circus]
Of course, we have to talk about trust when talking about BDSM. Most people have heard of 'safety words' and it's definitely smart to have one just in case your partner gets a little too animalistic for your taste.
Simply scream, "blueberry muffin" or "influenza" or whatever word you choose, to cease the sexual activity that is happening at that moment. Just be sure, of course, not to pick something that would normally be said during sex or something generic like "stop".
The building of trust through BDSM is inevitable for couples. It takes a lot of trust to allow your partner to choke you and know that he's not going to actually kill you because of a stupid fight you had days before.
The trust built from rough sexual acts carries over from the bedroom to other areas of the relationship, thus making your overall relationship that much stronger.
Feature image credit: [Bad Girl's Bible]