Hello, my beauties! Today we are going to talk about something new and trending: Nail Cycling. This is a trending nail care practice. And it will revolutionize the beauty industry in 2023. If you're looking to achieve healthier and stronger nails while keeping up with the latest nail trends, nail cycling is your solution.
Much like skin cycling, which is known for its rejuvenating benefits, nail cycling offers a similar concept for your nails' health and appearance. This innovative approach involves rotating between different nail polishes. This includes using gel, acrylic, and regular polish, or even opting for a polish-free break. So, let's find out what it is and how it works. And, most importantly, why nail care should be a part of your self-care routine. You will discover benefits and tips for nail cycling as you read on.
Discover the Beauty of Nail Cycling
Nail cycling is a popular and innovative nail care practice that involves rotating between different types of nail polish or even going polish-free at regular intervals. The concept behind nail cycling is to give your nails a break from certain nail products, such as gel or acrylic polish, which can be drying and damaging to the nails if used excessively.
By switching between gel, acrylic, and regular nail polish or going without polish altogether, nail cycling helps promote healthier and stronger nails. It allows the nails to recover and breathe, preventing potential damage and enabling them to grow faster.
Nail cycling has gained momentum as an essential self-care practice for nail enthusiasts and beauty lovers alike. Whether you enjoy experimenting with nail art or prefer a natural and clean look, nail cycling offers a versatile and beneficial approach to maintaining nail health and embracing a variety of nail aesthetics.
Benefits Of Nail Cycling
According to Tina Wang, the owner of Lunula Salon in Brooklyn, New York, and board-certified dermatologist Nazanin Saedi, MD, nail cycling provides your nails with a chance to repair and regenerate. Regular manicures, especially those involving acrylics, gels, or powder, can leave your nails weakened, damaged, and even stained. Taking a break from these treatments allows your nails to rehydrate, and it also supports the repair of the nail matrix, which is crucial for maintaining healthy nails.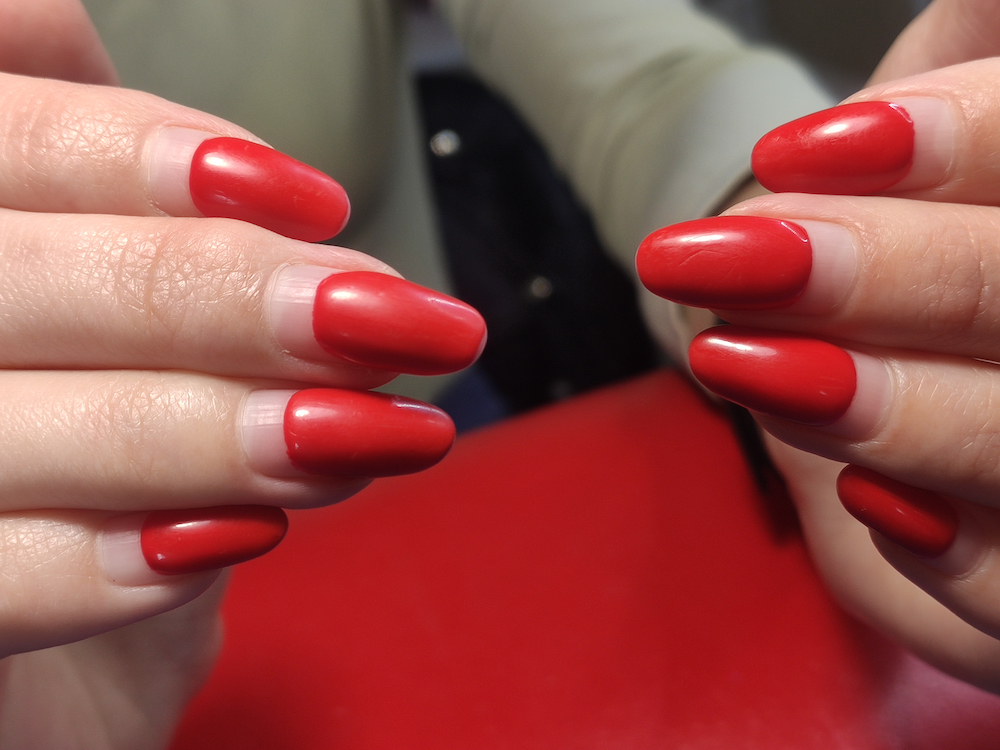 The benefits of nail cycling extend beyond just rehydration and repair. For those who frequently opt for gel or acrylic manicures, avoiding the use of UV drying lamps during the cycling period is a smart choice. Research from the University of California has shown that prolonged, unprotected exposure to UV light from nail polish dryers can lead to cell mutations and potentially cause skin cancer. By incorporating nail cycling, you can reduce your exposure to UV light and protect your skin's health.
Nail cycling has seen an increase in interest in nail salons, and Ms. Wang recommends incorporating rest days into your nail routine to allow your nails to heal and rejuvenate between visits. Saedi suggests cycling between gel and regular polish and taking a break from manicures around once every eight to ten weeks, with breaks lasting one to two weeks. However, if your nails are thin or brittle, you may consider longer intervals.
While nail cycling gives your nails a much-needed respite, it's essential to keep your skin, nails, and cuticles moisturized during this period. Maintaining proper hydration supports overall nail health and prevents dryness or damage.
9 Tips and Techniques for Nail Cycling
It's time to talk about the fabulous world of nail cycling and how you can achieve the most enviable nails ever! Here are my top 9 tips and techniques to make the most of your nail cycling journey:
Take Some breaks: Nail cycling is all about giving your nails some well-deserved TLC. Say goodbye to gels, acrylics, and shellac for a while and let your nails breathe! Every 8 to 10 weeks, take a break for 1 to 2 weeks to allow your nails to repair and rehydrate, promoting overall nail health.
Opt for Regular Polish: During your cycling phase, embrace the classic and chic look of regular polish. Not only is it less damaging to your nails, but it also spares you from UV-drying lamps—a win-win!
Moisturize Regularly: Keep your nails, cuticles, and skin hydrated during your breaks. Grab a nourishing cuticle oil or cream to maintain that healthy hydration level. Trust me, hydrated nails are the secret to strong and beautiful nails.
Careful Polish Removal: When it's time for a color change, be gentle with your polish removal process. Peeling off polish is a no-no, as it can damage and weaken your nails. Opt for a gentle nail polish remover without harsh chemicals, and use a soft cotton ball or pad to remove the polish gracefully.
Shorter Cycles for Thin or Brittle Nails: Listen to your nails, darlings! If your nails are on the thin or brittle side, consider shortening the cycling intervals. Give them the extra love they need with more frequent and shorter breaks.
Embrace the Natural: Take advantage of those breaks by going completely polish-free and letting your natural nails shine! Trust me, they can look stunning on their own, and this break will help them grow stronger and healthier.
Trim and Avoid UV Rays: Even during the cycling phase, don't neglect your regular nail care routine. Trim and shape your nails to keep them looking neat and fabulous. And speaking of fabulous, skip the UV exposure from gel manicures during the cycling period—your skin will thank you for it!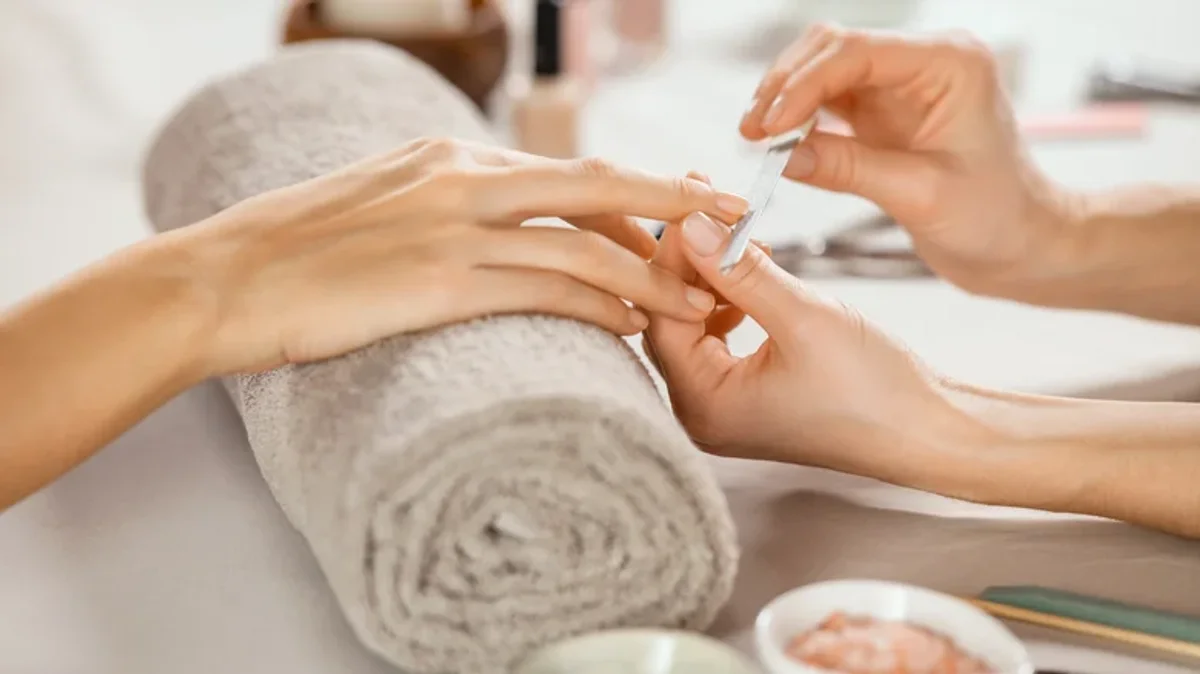 Nail cycling is now a potent method for growing stronger, more attractive nails. Nail aficionados might benefit from stronger nails and less damage by switching up their polishes or taking a pause from treatments. Watch your nails shine like never before by including the magic of nail cycling in your manicure care regimen!