Do you struggle to do your makeup flawlessly every day? No matter how much you've practiced applying makeup, there are some techniques that will never fail you. So, ladies, get your brushes and palettes ready, because we're about to reveal the makeup tricks that always work!
These makeup tricks improve your natural features, give you flawless foundation, and add color to your face. These are tried-and-true techniques that anybody may apply to provide a polished and expert appearance. You can count on these tips the next time you put on makeup.
Now, we will explore these makeup tricks in detail, providing tips and advice to help you perfect your skills. So read on to find out the makeup tricks that always work.
10 makeup Tricks to Live by
Makeup application is an art that, like any other, improves with time and effort. Let's step up your beauty game, shall we?
1. Seamless Foundation Application with Damp Sponge
Yes, using a damp beauty sponge to apply foundation can help achieve a seamless, natural-looking finish. A damp beauty sponge helps blend foundation into the skin more easily and evenly while also preventing it from looking too heavy or cakey.
Wet the sponge, wring away the excess water, and then use it to apply foundation. Blend foundation into your face using the sponge in a bouncing motion after applying a little quantity of foundation on the back of your hand or onto the sponge. Makeup items that are creams or liquids should be blended in for a more smooth and natural effect.
2. Get plump and glossy lips with a thin layer of lip gloss.
Apply a thin layer of lip gloss over your lipstick to add dimension to your lips and make them look fuller and more hydrated. You can apply a small amount of lip gloss to the center of your bottom left lip and press your lips together to achieve this look. It is popularly known as the Korean Lip Style.
With this simple trick, you can achieve a plump and glossy pout that will last all day!
3. Quick Concealer Application: Focal Points
Knowing the important focal points for concealer can help create a fresh and polished look. These areas include the under eyes, corners of the mouth, and near the nose.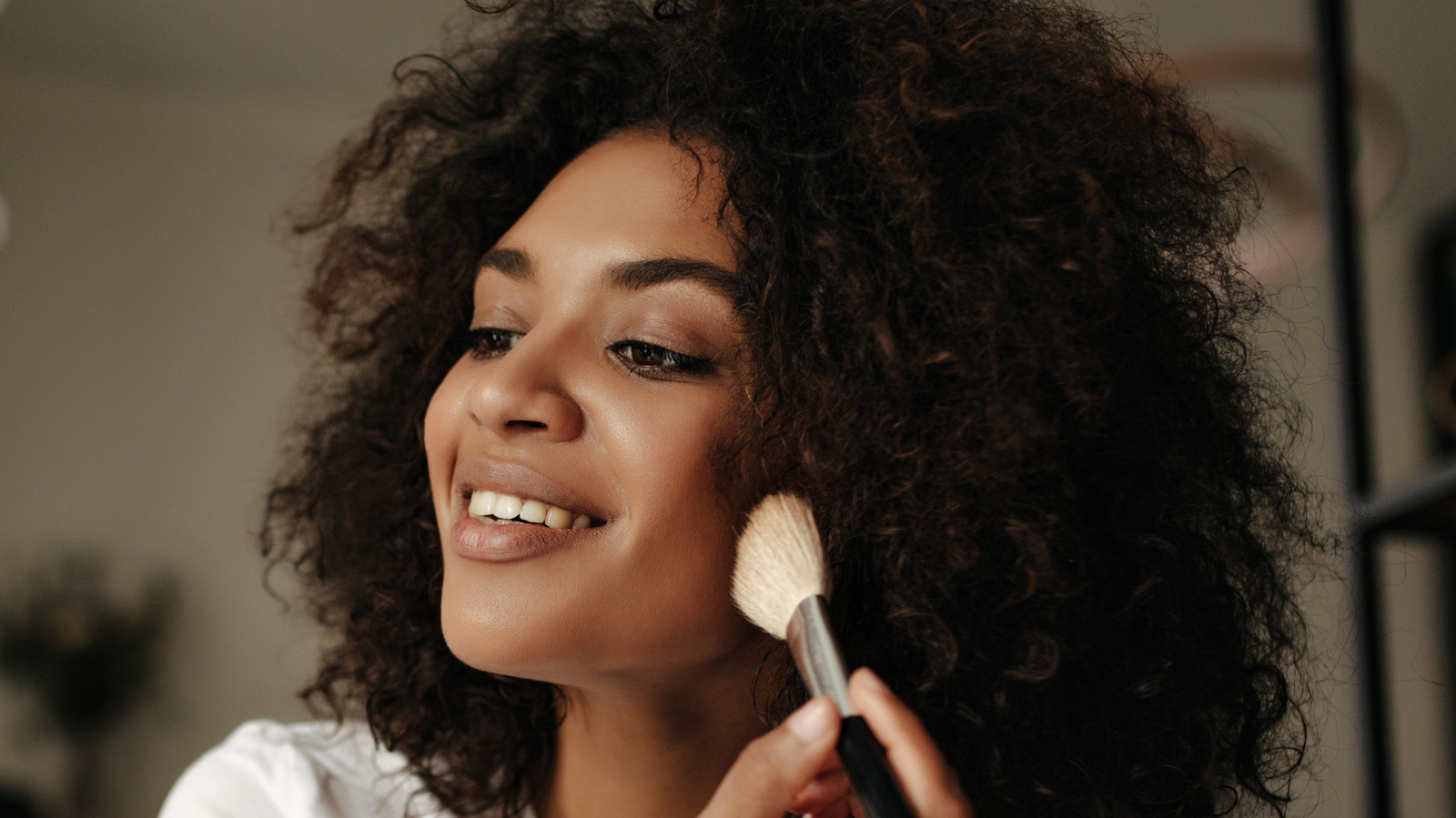 To use, dab a little quantity of concealer over problem areas and carefully blend using a brush or your finger. This method is perfect for those times when you don't have a lot of time to devote to your makeup but still want to appear presentable.
4. Apply blush under foundation for a natural glow
This trick has been going viral on the internet. and it is quite a hack to achieve a natural and radiant look during the summer when your makeup is light and fresh. You can go for cream or liquid blush under your foundation to make your cheeks flush.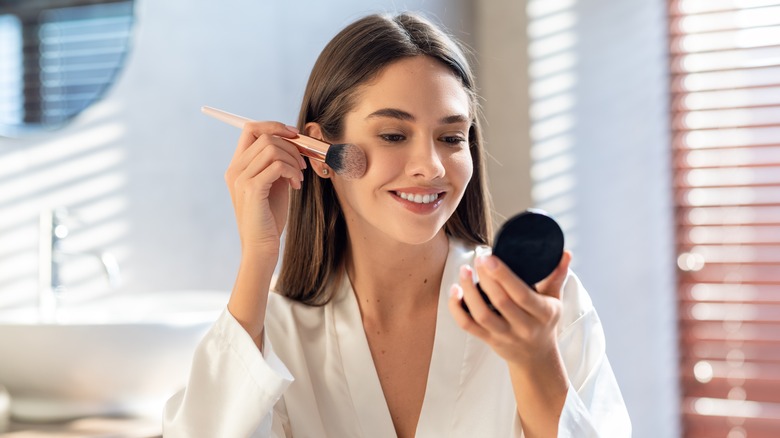 Just be sure to use a cream or liquid blush, as powder blush can cause patchiness when applied under foundation.
5. Do your eye makeup first for a mess-free application.
Doing your eye makeup before your face makeup is a smart and mess-free way to apply your makeup.
Prepping your eyelids with a primer or cream shadow before makeup helps prevent powder shadow fallout and smudges from spoiling foundation, blush, and concealer. Then, you may apply face makeup without smearing. This trick will help you achieve a flawless and polished look without any messy mishaps.
See Also: 5 Effective Ways to Remove Eye Makeup
6. White or nude waterline eyeliner brightens the eyes
To seem more alert and awake, line your waterline with white or neutral eyeliner. Put the liner on your waterline by gently pulling down your lower eyelid. Whether you haven't gotten enough sleep or just need a quick boost first thing in the morning, this method is for you.
7. Matchy-matchy: coverage and foundation
Matching your foundation application style to your desired coverage level is a common belief in the beauty world.
No matter how you apply foundation, the formula is the most important factor in getting the correct coverage. Apply foundation with your fingers or a brush, and blend out any lines with a sponge for a smooth, even finish. With this method, you can get the coverage you want while maintaining a smooth, natural appearance. Keep in mind that the formula is just as critical as the method of application.
8. To get rid of peach fuzz
To prevent accentuating our sparse facial hair, apply foundation downward. Putting foundation upward highlights hair strands. At certain angles, even flawless makeup might seem a little bit off.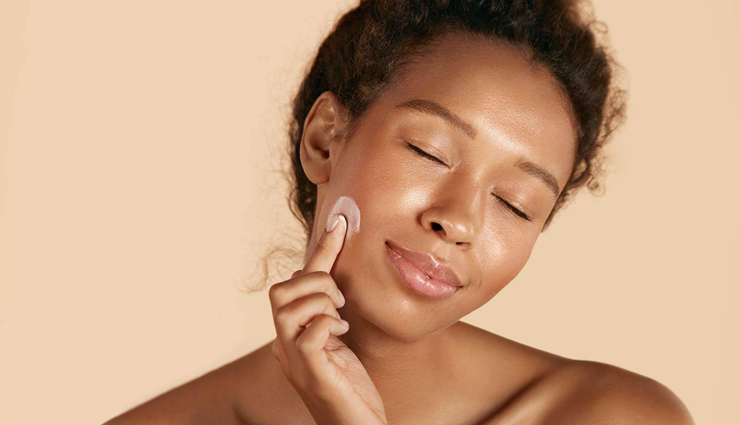 To get rid of peach fuzz, you can use dermabrasion or a razor soaked in oil. With this procedure, you can apply your makeup without worrying about the peach fuzz.
9. The road to perfect brows
Without well-groomed brows, your whole makeup application will seem incomplete. Brush your eyebrows with a sponge before applying any product to them. If you make any eyebrow mistakes, use a concealer to clean up the edges, and it will create an even more defined look.
Last but not least, always avoid overplucking your eyebrows because it truly shapes your face.
10. Perfect Mascara Application Tricks
Each makeup look needs mascara to define and volumize your lashes.
Curl your lashes: To keep your eyelashes curled the whole day, use an eyelash curler to separate the eyelashes. It also gives the illusion of longer lashes.
Wiggle the wand: While applying mascara, move the wand from side to side to evenly coat each lash. The lashes will be less likely to clump if you do this.
Makeup is all about experimenting and finding what works best for you, so don't be afraid to try new things and step outside of your comfort zone. With a little practice and creativity, you can create stunning makeup looks that make you feel confident and beautiful. So, grab your makeup bag and get ready to have fun with these makeup tricks that always work!