Are you someone who thinks skincare is just another marketing gimmick, or are you someone who swears by their daily skincare routine? Regardless of which side you fall on, it's time to face the truth: skincare is essential, and here's why.
Your skin works hard day in and day out to keep you safe, so it's only fair to return the favor by taking care of it. Not convinced yet? Let's talk about the visible benefits of a good skincare routine. A consistent routine can help prevent premature aging, reduce the appearance of fine lines and wrinkles, and even out skin tone. Who doesn't want to look younger and more refreshed? Now, you may be thinking, "But I don't have time for a complicated skincare routine." The good news is that a basic routine consisting of cleansing, toning, and moisturizing can work wonders for your skin. It's about finding the right products that work for you and sticking to a routine that fits your lifestyle.
In a world where social media trends are ever-evolving, it's easy to get lost in a sea of skincare fads. From the infamous "10-step Korean skincare routine" to "slugging" your face with petroleum jelly, or from K-Beauty to J-Beauty, the internet is filled with skincare advice that may or may not be beneficial. However, the truth is that a consistent skincare regime, tailored to your skin's needs, is all you need.
Why is Ectoin Taking Up the Spotlight?
One such product that has caught the attention of skincare enthusiasts is ectoin.
It is a natural compound found in extremophiles, which are organisms that can survive in extreme conditions. Ectoin is known for its unique ability to protect cells from environmental stressors like pollution, UV rays, and extreme temperatures. Its benefits for the skin have been proven through scientific research, making it a popular ingredient in many skincare products.
As the skincare industry becomes more focused on natural and sustainable ingredients, ectoin has been gaining popularity for its many benefits for the skin. Do you not believe us? Believe the people who have given the ingredient a shot! Reviews from people who have used ectoin in their skincare routines have also been positive. Many people who have used ectoin-based products have raved about their effectiveness. They have reported that their skin feels more hydrated and looks smoother and brighter. Some have even claimed that their acne-prone skin has improved after using ectoin-containing products.
The benefits of ectoin have also been backed up by scientific studies and have been recognized by dermatologists and the general public. Dermatologists recommend ectoin for people with sensitive skin or those who are prone to allergies or irritation.
Dr. Rebecca Kazin, a board-certified dermatologist, says, "Ectoin is an excellent ingredient for those with sensitive skin, as it has been shown to calm inflammation and redness."
Benefits of Ectoin
Ectoin is a powerful ingredient that has been proven to have several benefits for the skin. It helps to strengthen the skin's natural barrier, preventing moisture loss and reducing the risk of fine lines and wrinkles. It also has anti-inflammatory properties, making it an excellent choice for those with sensitive or acne-prone skin.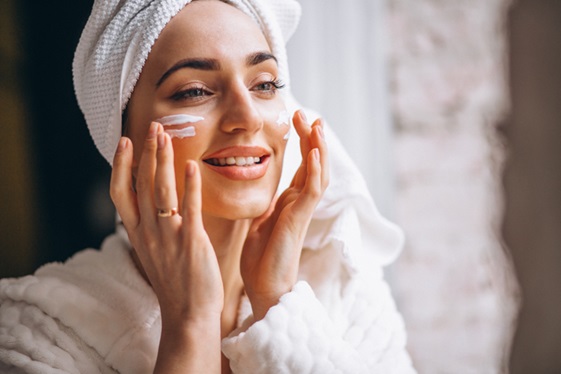 Moreover, ectoin can help protect against UV damage, making it an ideal ingredient for use in sunscreen products. Its ability to retain moisture also makes it a great choice for use in hydrating serums and moisturizers.
As mentioned earlier, dermatologists have recommended ectoin as a safe and effective ingredient for skincare. According to Dr. Aanand Geria, a New Jersey-based dermatologist, "Ectoin is a natural compound that has been proven to help protect the skin from environmental stressors and promote healthy, youthful-looking skin." He recommends looking for products that contain at least 1% ectoin for maximum benefit.
How to Incorporate Ectoin into Your Skincare Regimen?
Ectoin can be found in a range of skincare products, including serums, moisturizers, and sunscreens. When incorporating ectoin into your skincare regime, it's essential to choose products that work for your skin type and concerns.
There are many reputable brands that offer ectoin-based products that can be easily incorporated into your skincare routine.
Here are a few examples of products with recommended brands that contain ectoin:
Eucerin Anti-Pigment Dual Serum:
Eucerin is a trusted brand in the skincare industry, and its Anti-Pigment Dual Serum contains ectoin, thiamidol, and hyaluronic acid. This serum is designed to reduce hyperpigmentation, and its unique combination of ingredients helps prevent the formation of dark spots while also hydrating and protecting the skin.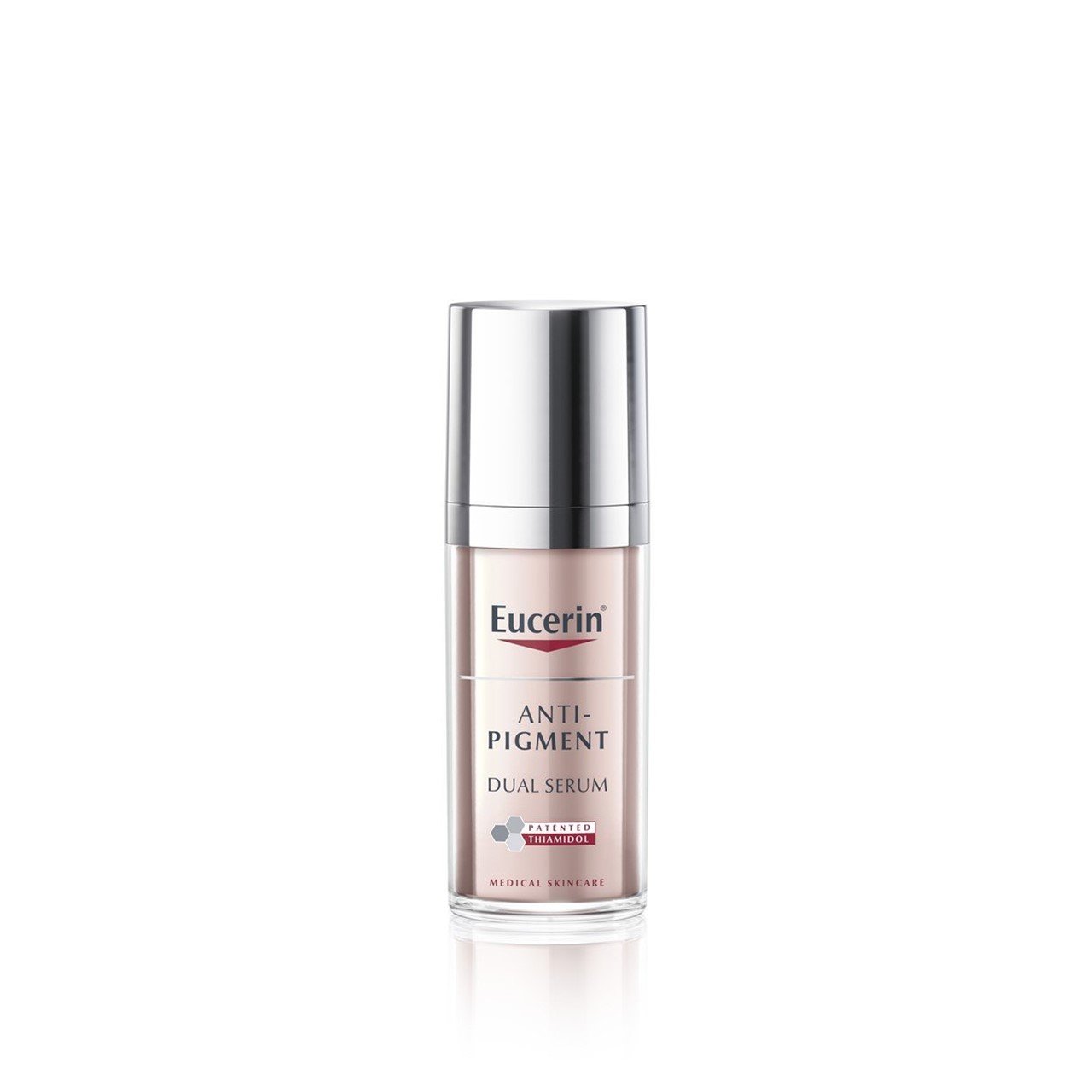 Bioderma Sensibio Rich Cream:
Bioderma is another well-known brand that offers a range of products for sensitive skin. Their Sensibio Rich Cream contains ectoin, along with other nourishing ingredients like shea butter and glycerin. This cream is designed to soothe and hydrate sensitive skin while also strengthening the skin's natural barrier.
La Roche-Posay Toleriane Ultra Eye Contour:
La Roche-Posay is a French brand that specializes in skincare for sensitive skin. Their Toleriane Ultra Eye Contour contains ectoin and niacinamide, which work together to reduce puffiness, dark circles, and fine lines around the delicate eye area.
Algenist Elevate Advanced Retinol Serum:
Algenist is a luxury skincare brand that uses advanced ingredients like alguronic acid and microalgae oil in its products. Their Elevate Advanced Retinol Serum contains ectoin, retinol, and other antioxidants to target fine lines, wrinkles, and uneven skin texture.
All of these products offer different benefits and cater to specific skin concerns, but they all have one thing in common: ectoin.Incorporating one or more of these products into your skincare routine can help protect and nourish your skin, leaving you with a healthy, glowing complexion. It's essential to use ectoin-containing products consistently, both morning and night, to see the maximum benefit. Remember, a skincare regime is all about commitment and consistency.
See Also: Is Ferulic Acid Good for Your Skin?