Parties, thrills, celebrations—we all love them, don't we? Some enjoy partying with a big crowd, while others prefer a smaller group of a select few. But all of us enjoy having some fun and letting loose from time to time. After all, what's life without a little enjoyment? And when it's about throwing a big bash that's memorable but in a small, confined space, things can get a little tricky. So for situations like these, where you might be puzzled, not knowing how to arrange for the perfect party that you wish to have, we have come up with certain ideas that will be helpful in organizing the party of your dreams.
Create Enough Space
The first and foremost thing you need to take care of is how to create more area for partying within the limited space you have since we're talking about creating a huge bash in a small apartment. Try arranging the sofas, the tables, and any furniture that takes up a good amount of space in areas where no one might go or changing their regular setting to create more free space for people to move around and dance freely. The actual area cannot be increased, but you can definitely make good use of the existing space that you possess.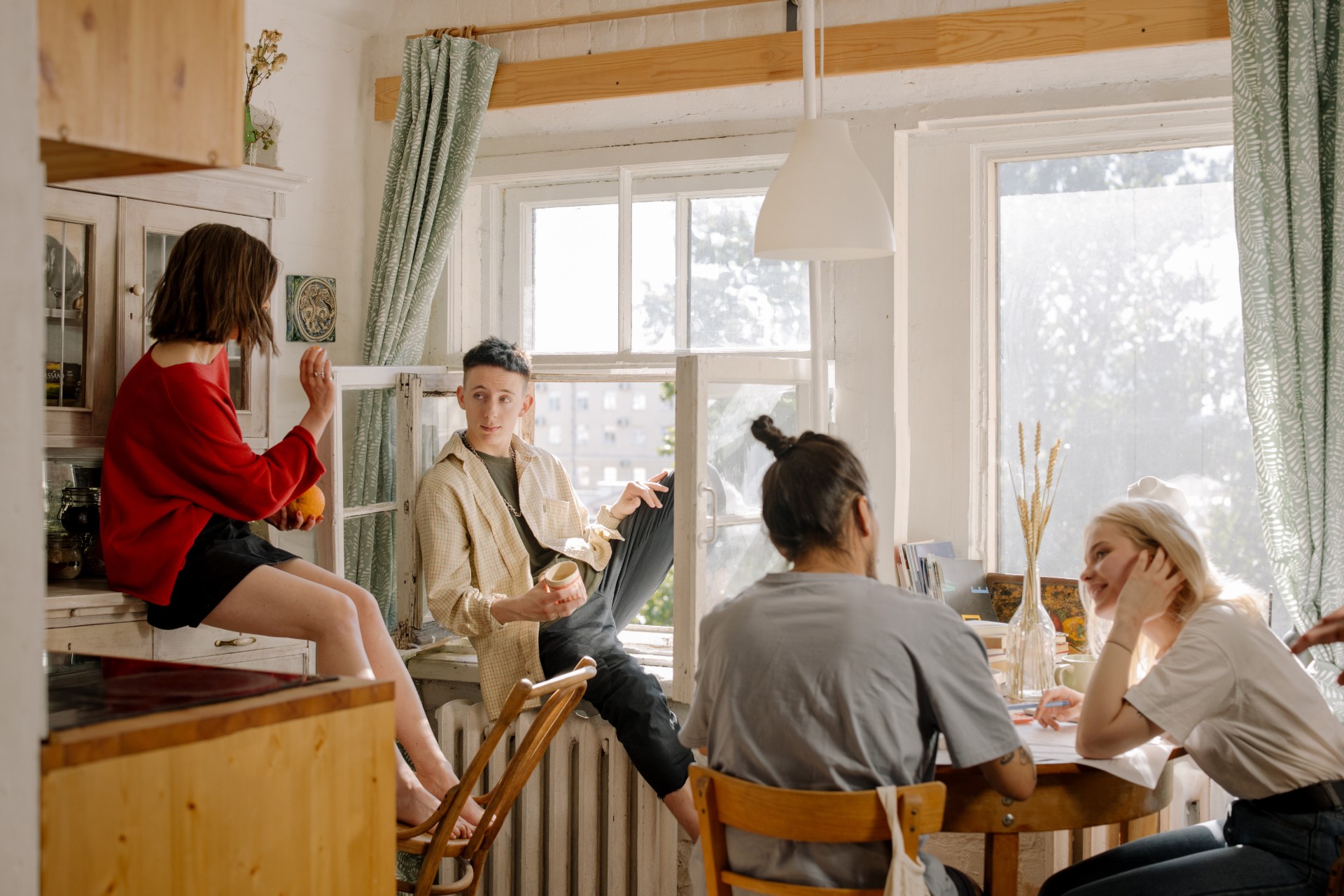 Arrange For Food in Different Sections
Since the space is limited, arranging for food in one place is not something that you should do. Why? Because if all the edibles are stationed in one corner of the apartment, then it would get really crowded. Everybody would be standing in one place only, which would create a lot of mess and chaos. Having food distributed at different places would make things easier since food being on the go would mean people not overcrowding one particular area.
Have Food Prepared Before the Party Begins
One thing that you ought to do is prepare everything that is there to eat before the arrival of the guests. Otherwise, there would be a lot of confusion and mess. The host of any party should make every preparation beforehand so that they can tend to the guests with much more ease.
Arrange for Some Good Music
Music plays a very vital role in any situation in life. And there is no party without some bangers to groove on. Get your best songs arranged into a playlist, your speakers checked, and get ready to blast songs that make every inch of your body dance. Also, try adding songs that match the vibe and theme of the party. Good song selection is a very important point that you need to keep in mind while curating your playlist for the party animals to keep them charged.
Take Care of the Seating
Whether you arrange for a party in a big house or a small apartment, you cannot compromise with the seating arrangement, for somehow it has to be there. People are going to want to sit while eating, after getting tired after dancing, to chat, or just like that. So, within the limited space that you have, what you can do is arrange for sitting even on the floor! Lay down the carpets, put the pillows down, spread the bedsheets, and you're ready to go.
Arrange Small Games
What is a party without some fun games? For all those who do not really enjoy dancing, and even for those who do, games are something that you can always come up with and just know that people are going to enjoy them. Card games, board games, and even certain games that we all used to play as children can be played to keep the guests entertained. It is a really good way to keep the mood and vibe of the party alive, for there is always some type of game or other that everybody in the room enjoys wholeheartedly.
Use Disposable Utensils
To make sure that no breakage of material takes place and that there is no chaos in your party, arrange for utensils that are easily disposed of after being used. This way, you can easily get rid of the mess of washing used utensils and also be free of the risk of anything being broken.
Parties are moments of having fun and enjoying life with the people that you love. So while you can go for multiple ideas for your party depending upon the area where you want to arrange your bash and also on the theme that you're planning to go with, Regardless, the one thing that matters most is hospitality and making sure that your guests feel at ease and enjoy themselves to the max. After all, it's time to be carefree and forget about the chaos of the outside world!