In a world full of endless beauty standards, there's always a strong desire to be up to the mark and to make sure that you fit in the right way. And makeup has played a huge role in this. It is through makeup that you're able to change and elevate your looks the way you wish to. And I'm not going to lie, makeup does give you a lot of confidence. And there are many types of makeup products that work for different areas of your face and give you the desired look. These days, lips and eyes are quite the trend. And thick, plump lips are so in vogue. Lip-plumping glosses are a very popular makeup product these days. But are they really safe to use? Let's check it out!
What is Lip Plumping Gloss?
Lip plumping glosses are lip products that are specially formulated to temporarily enhance the appearance of the lips by making them appear fuller, thicker, and plumper. They mainly contain ingredients that cause a slight tingling or cooling sensation on the lips, which can make blood vessels dilate and create a temporary swelling effect, hence making the lips appear plump.
Some lip-plumping glosses may contain spicy extracts such as cinnamon, menthol, and even hot pepper to stimulate blood flow for a swollen look. Why so? Obviously, ingredients that are hot and spicy in nature tend to swell our lips even when we consume them in the form of food. Some lip-plumping glosses may even contain bee venom, which can also trigger swelling of the lips. What is the reasoning behind this? "Applying it to your lips encourages blood to flow to the skin's surface, which creates a mild and brief plumping of the lips due to transient swelling," explains Kung.
Are Lip Plumping Glosses Safe?
Now the question that comes to mind is whether these lip glosses are safe for use or not. Even though the ingredients might be some substances that we even consume as part of our food and diet, we cannot overrule the possibility of these substances adversely affecting the lips. According to experts, it depends on the ingredients used in the lip gloss. "Plumping lip glosses are generally safe to use unless you are allergic to any of the ingredients in them," says Jaliman. One needs to be wary of overdoing their lips with these glosses. "Frequent applications may cause irritant rashes around the lips," elaborates Kung. "A tingling, mintiness, or stinging sensation does not mean that these lip glosses are actually adding real volume to your lips. These sensations can trick us into thinking that they are working." Well, obviously that would happen since whenever we eat something that is too hot and spicy, we tend to get a burning sensation and even itchiness and irritation. Sometimes, we might even get our lips dry and torn due to the same. So to say that these lip glosses are absolutely safe to use would be a lie.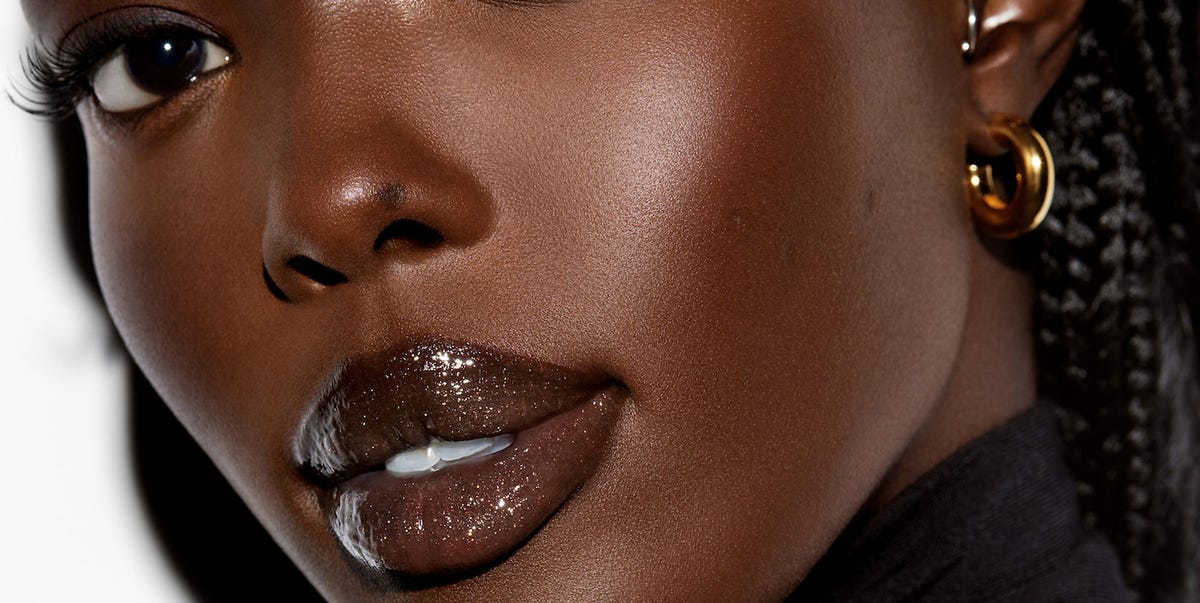 So What Should One Use to Plump Their Lips?
Experts suggest that niacin-based lip plumpers or caffeine-based ones are what you should be using in order to get the desired results. However, it's important to note that the effects of topical caffeine and niacin in lip plumpers are not well-researched, and more studies are needed to confirm these ingredients' effectiveness as lip plumpers. But if you really want to use something that does the job right for you, then experts suggest that you use hyaluronic acid, peptides, collagen, vitamin E, and natural oils such as coconut oil, shea butter, and castor oil as lip plumpers.
How Long Does it Last?
The effects of plumping lip gloss usually last a few hours. The duration can vary depending on the specific product and the individual using it. Henceforth, some products can provide longer-lasting effects than others, but they all certainly last a few hours at least.
What's the Alternative?
Hyaluronic acid fillers, such as Restylane, Juvederm, Versa, and RHA, are an alternative to lip-plumping gloss. The enhancing effects of lip fillers are obviously longer-lasting than plumping lip gloss, often lasting several months before needing a touch-up, unlike lip plumpers, which are required to be applied on a regular basis like any other lipstick or lip balm. "The downsides may be that there's some pain during the procedure and a few days of swelling and bruising after the procedure," explains Kung. In general, lip fillers may last anywhere between three and 12 months, which is a pretty good duration. Another alternative to plumping lip gloss is using lip scrubs, balms, and masks that contain natural ingredients like sugar, honey, and coconut oil to exfoliate and moisturize the lips.
To sum up, lip plumpers can be used to get plump, juicy lips, but they may or may not suit everybody, and there are suitable alternatives for them as well.
See Also: Pucker Up: 5 Best Lip Plumpers of 2023