You know the power of a fantastic hairdo if you've ever gone to a hair salon and walked out feeling like a million bucks after getting a magnificent blowout. But what if I told you that you could recreate that appearance at home? You can give yourself a bombshell blowout right in the convenience of your own home with a little bit of skill and the appropriate materials. Read along to learn more.
1. Start with Clean, Wet Hair
Beginning with clean, moist hair is the first step in achieving a fantastic blowout style. Before you start, you need to make sure that your hair has been properly washed and conditioned. As you walk out of the shower, pat the excess water from your hair dry with a towel in a gentle, circular motion.
2. Put on Some Heat Protection
Because using heat to style your hair can be detrimental to its health, it is essential to use a heat protectant prior to blow drying your hair. Spread the protector out evenly through your hair, paying particular attention to the ends.
3. Part Your Hair into Sections
By dividing your hair into pieces with clips or hair ties, you may improve the quality of your blowout and guarantee that it is even. You should begin at the back of your head and go forward, forming portions that are approximately the same width as your brush as you go.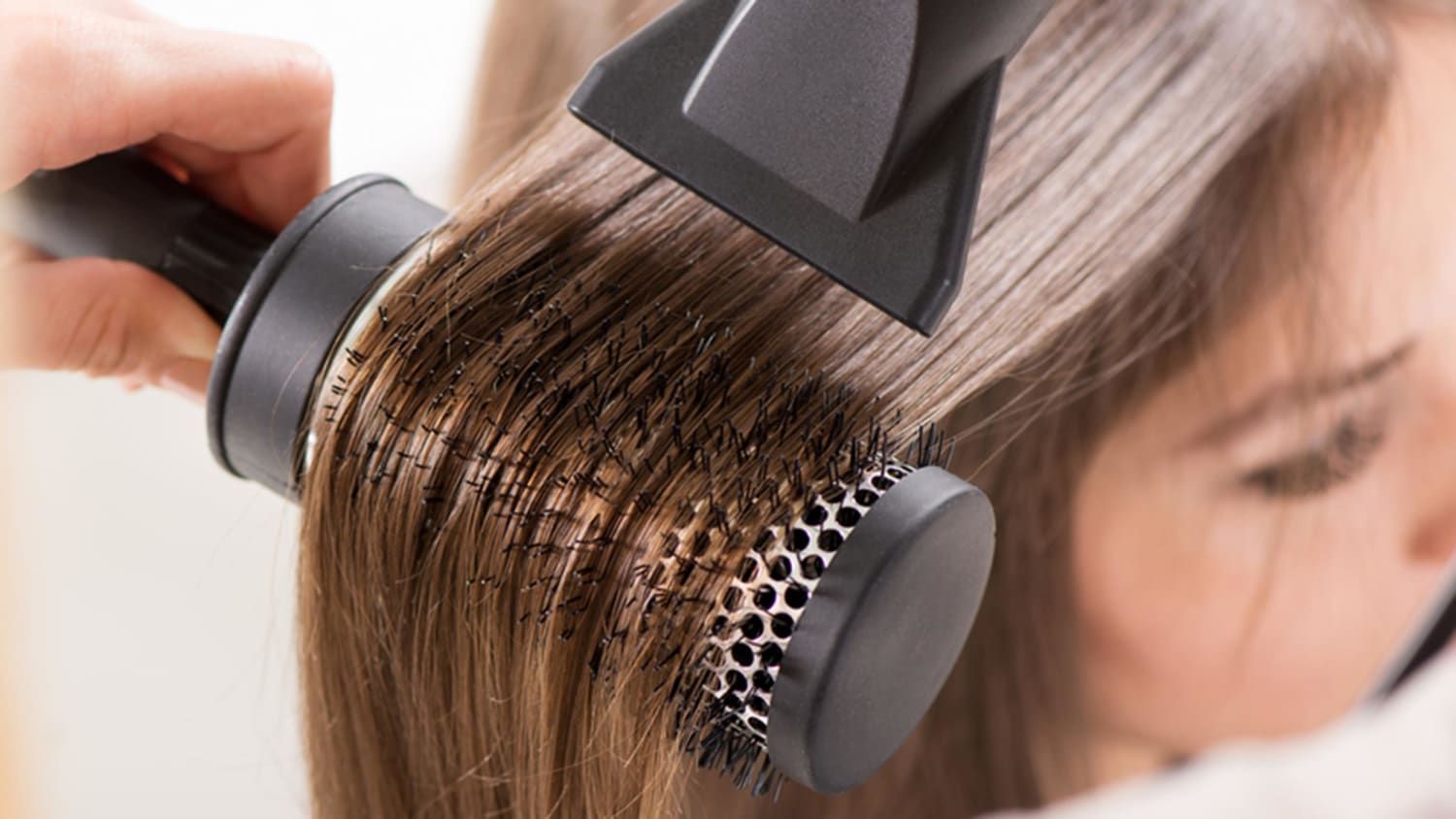 4. Make Sure to Pick the Right Brush
When trying to achieve a bombshell blowout, using the appropriate brush is quite necessary. The results you get will be the best if you use a circular brush with natural bristles. You should select a brush whose size corresponds with the length of your hair; the longer your hair, the larger the brush should be.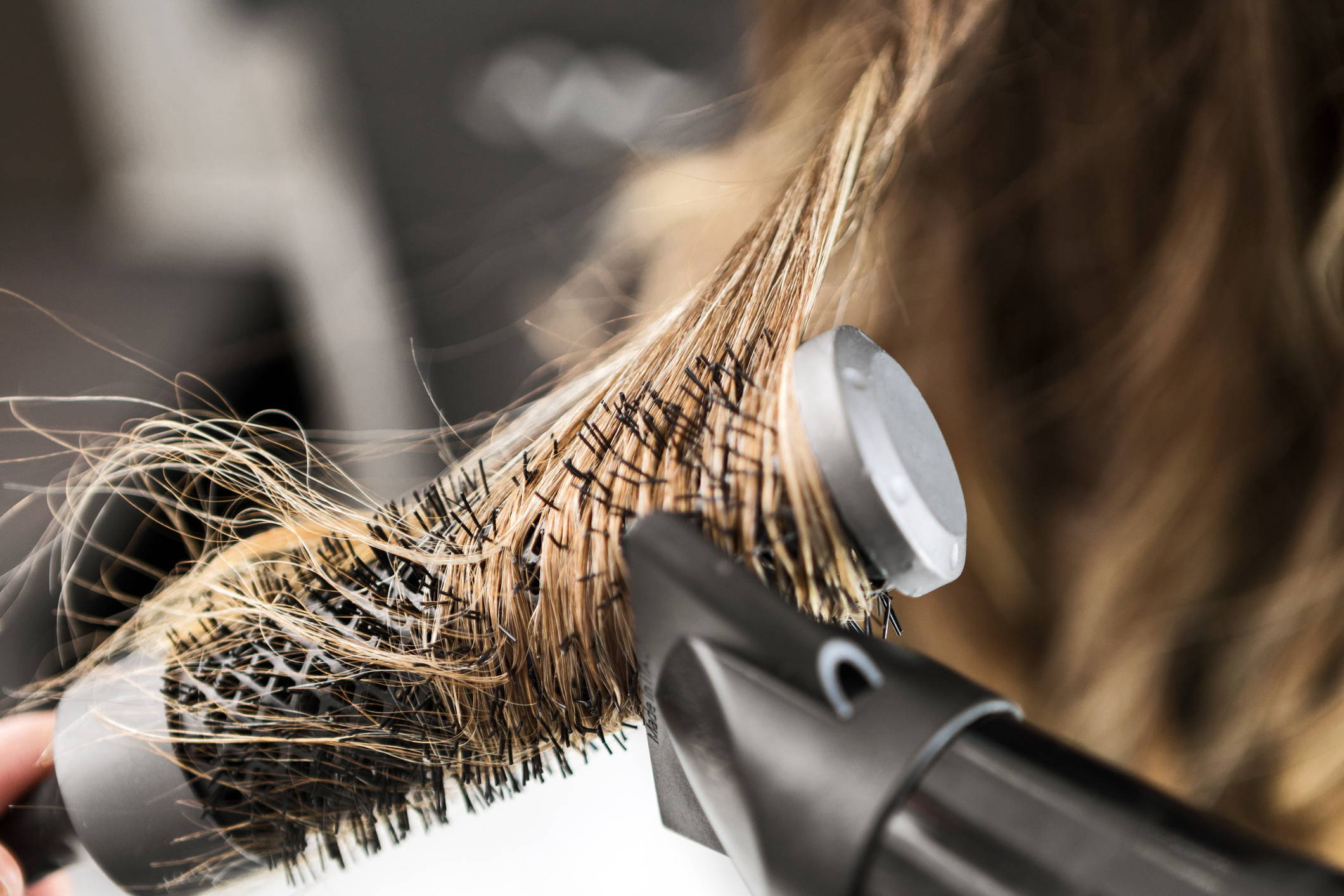 5. Blow-Dry Your Hair
Use your brush and blow dryer to dry each piece of hair, beginning with the portions at the back of your head. As you are holding the brush under the hair, guide the airflow so that it travels down the hair shaft. Make use of the brush to create lift at the roots of the hair, which will result in increased volume and body.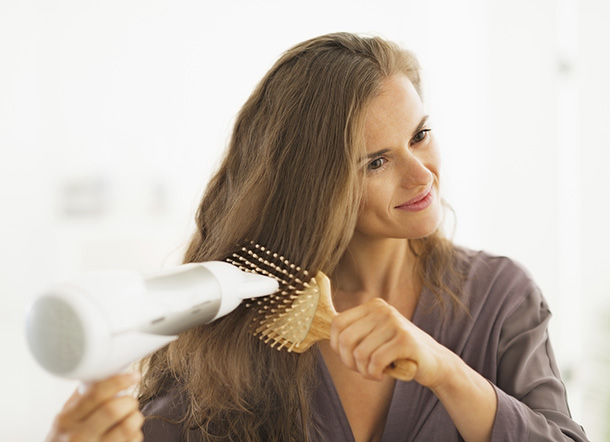 6. Set Your Style
Once you are done blow-drying your hair, give your style a last touch with a blast of chilly air from your blow dryer. This will assist in securing your style and providing it with strength that will last.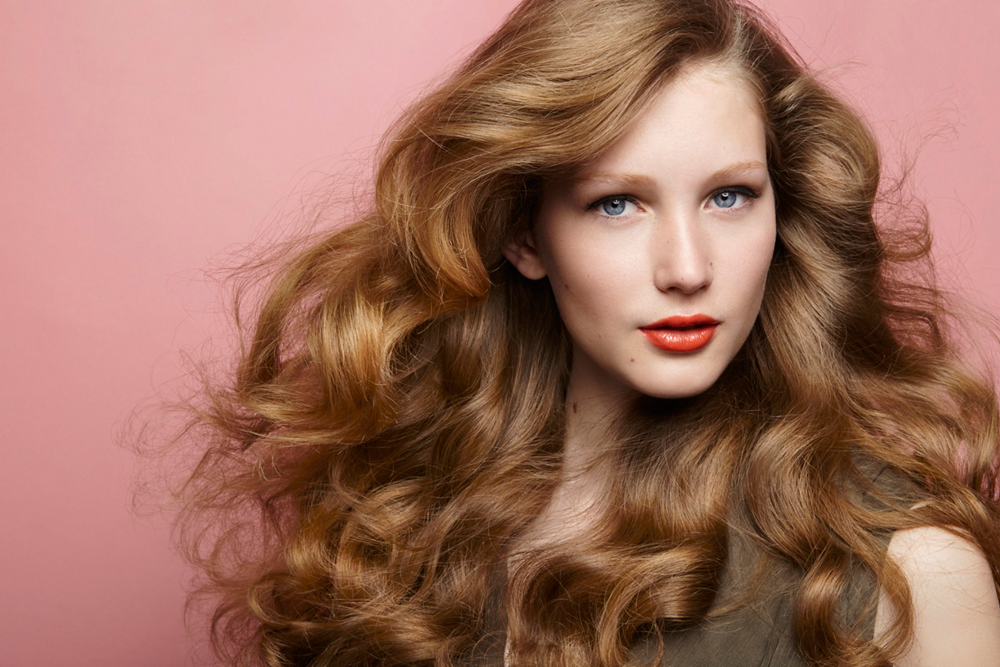 7. Use Hairspray for a Final Touch
Applying a fine mist of hairspray as a finishing touch to your bombshell blowout will help it to maintain its shape throughout the day. Spray the contents of the container evenly over your head while keeping it about six inches away from your head.
Things to Remember
Remember to Pull Up at the Base of the Plant
When blow-drying your hair, be sure to raise it at the roots so that you may get the most volume possible. Make use of your brush to raise the hair and guide airflow toward the roots while you blow dry.
Employ a Nozzle Attachment
By attaching a nozzle to the end of your blow dryer, you can help concentrate the airflow, which will give you more control over the way your hair is styled. It may also assist in minimizing the appearance of frizz and static.
Use a Mousse that Boosts Volume
When you blow dry your hair, apply a volumizing mousse to it so that it has more body and will maintain its style better. Apply a quantity that is roughly the size of a golf ball to your roots and distribute it evenly throughout the rest of your hair.
Finish the Job with a Spray
Using a shine spray or serum toward the end of your styling process will give your completed look an additional layer of shine and gloss. Your hair will appear more radiant and healthier as a result of this, and any flyaways will be tamed as a result.
See Also: Tame the Frizz with these 5 Hair Serums
But keep in mind that there is no substitute for experience when it comes to giving oneself a bombshell blowout. Don't be hesitant to try out a variety of methods and goods before settling on the one that's going to be most successful for you. Each and every time, you'll be able to pull off a gorgeous blowout if you just put in a little bit more time and work. You'll be able to give yourself a bombshell blowout at home in no time at all if you follow these helpful techniques. Always keep in mind the importance of practicing and experimenting with various brushing techniques and methods until you discover what works best for you. You'll become an expert in no time at all if you just have some patience and put in some practice.