Do you want to embark on an epic journey of content creation? Regardless of your writing skills, whether you are a professional writer or a novice blogger, creating superior content can be a daunting task. From brainstorming ideas to publishing the final masterpiece, creating content stipulates numerous steps.
But fear not! Through the right mindset, means, and methods, you can produce content that distinguishes itself from the competition. In this comprehensive guide, we'll lead you on a thrilling adventure through the realm of content creation. We will provide you with the knowledge and tools necessary to transform your concepts into captivating and stimulating content that will captivate and delight your readers.
By the time you finish reading this guide, you'll have the expertise and skills required to produce content that connects with those who read it and accomplishes your objectives. Let's begin, then.
What Do You Mean by "Content Creation"?
Content creation is the process of producing high-quality, engaging, and informative material for a specific audience. This can include a wide range of formats, such as blog posts, videos, podcasts, infographics, and social media posts, among others.
 With the rise of new media, content creation has become an essential tool for businesses, organizations, and individuals looking to build their brands, attract new customers, or simply share their ideas with the world.
The 9 Steps to Content Creation Success
You can develop content that connects with your target market, fulfills their requirements, and leads to the results you want by adhering to the nine steps. You will be guided throughout the whole process of creating content, as each stage strengthens the one before it. So let's start creating content that stands out in the crowded digital landscape.
Step 1: Understanding your audience
To create effective content, it is crucial to identify and understand your target audience. Defining your target audience involves two main steps: analyzing their demographics and understanding their problems and needs.
Gather relevant information such as age, gender, location, education level, and income level to gain insight into your target audience. Identifying their problems and needs is also important to create content that provides valuable solutions and answers to build trust in your brand.
Step 2: Research, Analysis, and Brainstorming
Deep research is necessary to produce top-notch material. It provides you with useful information, statistics, and insights that you can use to create interesting and educational content. Research may be done using a range of resources, including books, scholarly journals, the internet, and social media. The next stage after conducting research is to come up with potential subjects and ideas. Brainstorming entails coming up with as many pertinent thoughts as you can about your subject. You may brainstorm using a variety of techniques, including mind mapping, free writing, and lists, to produce a wide range of ideas.
Step 3: Plan and organize
Following the aforementioned steps, planning and organizing your content will ensure that it is well-structured, understandable, and meets the needs of your audience. Make an overview of your material, including the key themes, subtopics, and supporting facts, to structure and organize it.
The primary concepts, subtopics, and supporting information should all be included. Utilizing tools like a content calendar or project management tool will help you organize your research and ideas to fit your outline and produce high-quality content.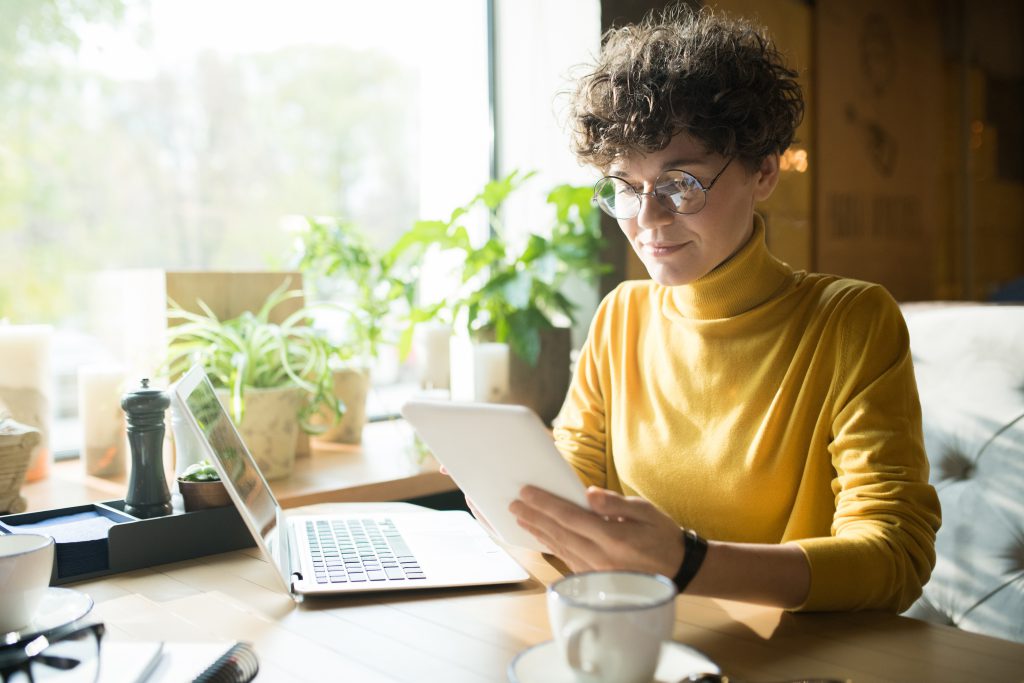 Step 4: Writing
Now that your roadmap is set, the journey of content creation begins. Unleash your creativity and start weaving words into the first draft of your masterpiece. Your focus should be on crafting high-quality content that resonates with your outline and target audience. Don't shy away from adding a touch of storytelling and examples to your writing, for they have the power to captivate and connect with your readers like nothing else.
Step 5: Editing and Revision
Once your initial draft is penned down, it's time to take a step back and review your work. Scrutinize it for any syntax, writing, or punctuation mistakes, and fine-tune your content to make it even more captivating and impactful. It's always helpful to seek input from others to ensure that your content is concise, lucid, and well-crafted.
 Step 6: Formatting and Design
Your material may become more interesting and aesthetically appealing by using visual components. Think about including pictures, videos, data visualizations, or other types of media in your material. Additionally, editing the material can improve its readability and viewers' attraction. Pick fonts, colors, and styles that go well with the company and the audience you are targeting.
Step 7: Publishing and Promotion
Once you have completed your content, it is important to distribute and promote it to expand your reach. This can be achieved by sharing your material on your website, blog, and social media platforms to target a wider audience. Employing search engine optimization (SEO) techniques can also improve the visibility and optimization of your content for search engines.
Step 8: Analyzing and Measuring Success
Monitor the efficiency and performance of your material. You can utilize statistics to boost your outcomes by modifying your content development plan as necessary. By monitoring and assessing the success of your current efforts, you can continue to generate engaging content that engages your target audience.
Step 9: Feedback and improvement
For the content to advance, there should be constant improvement. It is crucial to follow industry writings, go to events, and network with other content producers to stay updated on current market trends and the latest practices. It's essential to find out what content your audience responds well to. In the end, it's vital to periodically go over the content creation tactics and make any necessary adjustments.
In conclusion, developing content is an art as well as a science. It requires creativity, research, planning, and continuous improvement. Have fun and experiment with intriguing formats and creativity, but most importantly, stay true to your unique voice and style. Happy creating!
See Also: How to Use LinkedIn the Right Way