There is a general misconception about revamping your closet: it has to be daunting and expensive. What if we tell you that it's not? By taking a systematic approach, you can achieve a stylish and refreshed look without draining your bank account. The first step is to assess your current wardrobe, and so on. As you scroll down, you will find 10 Tips to Refresh Your Wardrobe.
With 10 top tips, we'll show you how to achieve a fresh and fashionable look without breaking the bank. So, if you're ready to revamp your wardrobe and save money in the process, read on to discover the mystery behind affordable style transformation.
1. Assess Your Current Wardrobe
Before you hit the shops, take a moment to go through your closet and take inventory. Weed out those pieces that no longer spark joy, whether they're worn out, ill-fitting, or just not your style anymore. This process will help you identify what you truly need and avoid impulse buys, ensuring that your new purchases align with your personal style and fashion goals.
2. Declutter and Donate
Once you've assessed your wardrobe, don't just toss those unwanted items aside. Spread the fashion love by donating them to charity or local thrift stores. Not only will you create space for new additions, but you'll also make a positive impact on the community and give your pre-loved pieces a chance to bring joy to someone else's wardrobe.
3. Create a Budget
Now, it's time to set a budget, darling. Be honest with yourself and determine how much you can comfortably spend. By creating a budget, you'll have a clear guideline to prioritize your purchases and prevent overspending. This will also ensure that you make intentional and thoughtful choices when revamping your wardrobe, maximizing the value of every dollar you spend.
4. Make a List
To stay on track and make the most of your fashion funds, make a list of essential items that will enhance your wardrobe. Consider versatile pieces that can be mixed and matched effortlessly, creating countless outfit combinations. By planning your purchases in advance, you'll avoid impulse buys and ensure that each item you add to your collection serves a purpose and fills a gap in your current wardrobe.
5. Shop During Sails and Discounts
Keep your eyes peeled for those fabulous sales, discounts, and promotions. Timing is everything, darling. Stay updated on upcoming sales by subscribing to newsletters or tracking your preferred brands on social media. This way, you can snag those coveted pieces at a fraction of the original price, allowing you to stretch your fashion budget and score some incredible deals.
6. Mix and Match
Who says you need a closet bursting with clothes to create stunning outfits? Get creative with your existing wardrobe by experimenting with different combinations and layering options. Mixing and matching tops, bottoms, and accessories will breathe new life into your outfits, giving you endless possibilities without having to purchase new items. Unleash your creativity and embrace your personal style as you explore endless possibilities.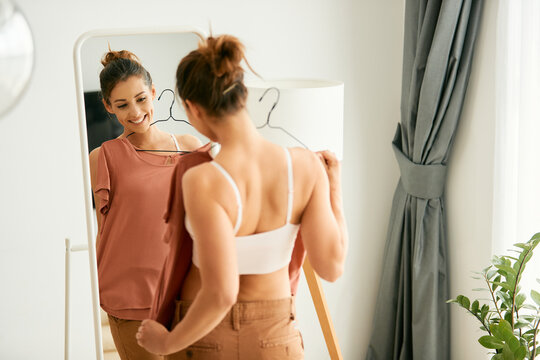 7. Opt for Timeless Pieces
Make smart investments in timeless fashion essentials that remain fashionable regardless of changing trends. Classic items like a well-fitted blazer, a little black dress, or a quality pair of jeans can serve as the foundation of your wardrobe. These versatile pieces can be dressed up or down, allowing you to create a range of looks for various occasions. By investing in timeless pieces, you'll build a wardrobe that withstands trends and remains stylish for years to come.
8. Explore Thrift Stores and Consignment Shops
Ready for a fashion treasure hunt? Discover hidden gems and unique finds by exploring thrift stores and consignment shops. These places often offer great deals on pre-owned clothing that is still in excellent condition. By exploring these alternative shopping options, you'll not only save money but also add one-of-a-kind pieces to your wardrobe that reflect your individual style.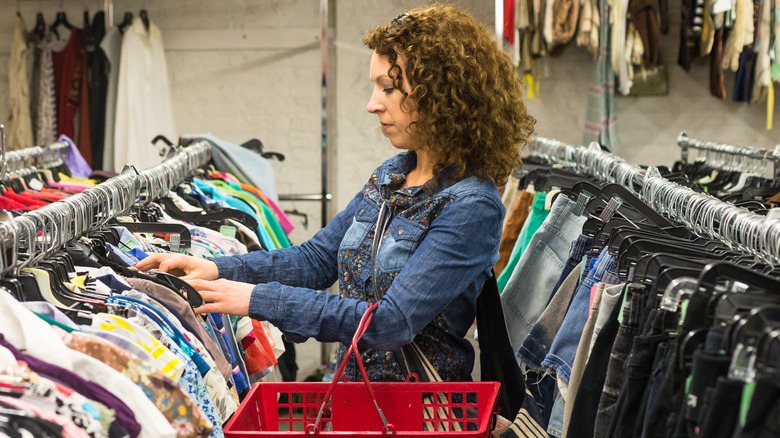 9. DIY and Upcycle
Unleash your creativity by taking on DIY projects and upcycling old clothing. Transform a plain t-shirt into a trendy crop top; add patches or embroidery to jackets; or distressed jeans to give them a fashionable edge. Not only will you save money by breathing new life into old items, but you'll also have the satisfaction of wearing unique and customized pieces that no one else has. Let your imagination soar and your DIY skills shine.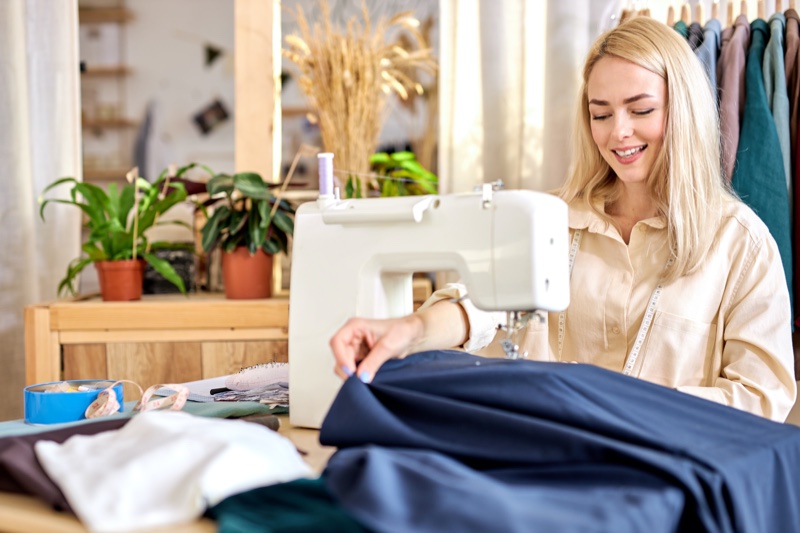 10. Take Care of Your Clothes
In no time, we have come to the last and most important tip. You can extend the life of your clothes by properly caring for them. Follow garment care instructions, mend minor damages promptly, and store them correctly.
By taking care of your clothing, you'll prevent premature wear and tear, allowing you to enjoy your favourite pieces for longer. Additionally, proper care reduces the need for frequent replacements, saving you money in the long run.
So, that's it for today, fashion lovers! Follow these 10 tips, and you'll be well on your way to revamping your wardrobe on a budget. Prepare to steal everyone's attention with your stunning style while keeping your hard-earned money in your wallet. And for such fashion tips, stay tuned. Happy shopping and styling!
See Also: How to Dress Like a Gemini