The phrase "blackfishing" has seen a surge in usage across various social media platforms during the past several years. People, mostly white women, use cosmetics, haircuts, and other tactics to make themselves appear to have a darker complexion, frequently to the point that they may be mistaken for a person of color. This phenomenon is referred to as "blackface," and the word alludes to the phenomenon described above.
This behavior has been the subject of debate and criticism, with many people claiming that individuals who partake in it are guilty of cultural appropriation and contributing to the maintenance of damaging stereotypes. In this post, we will discuss what blackfishing is, why it presents a problem, and what steps may be taken to remedy the issue.
It has come to light that several celebrities, such as Ariana Grande and Niki Minaj, have been accused of black fishing by darkening their skin using tanning lotions and cosmetics in order to give the impression that they are more ethnically ambiguous. As a result of the music that she creates and the clothes that she wears, she has been accused of stealing aspects of black culture.
Why is Blackfishing Problematic?
The practice of blackfishing is problematic for a number of different reasons. To begin, it has the potential to reinforce damaging stereotypes about black people, such as the notion that having dark skin and certain physical traits are only appealing when they are connected with a person who is not black. This can be a factor in colorism, which is defined as prejudice based on the color of a person's skin, and it can make it more challenging for people of African descent to experience feelings of acceptance and worth in society.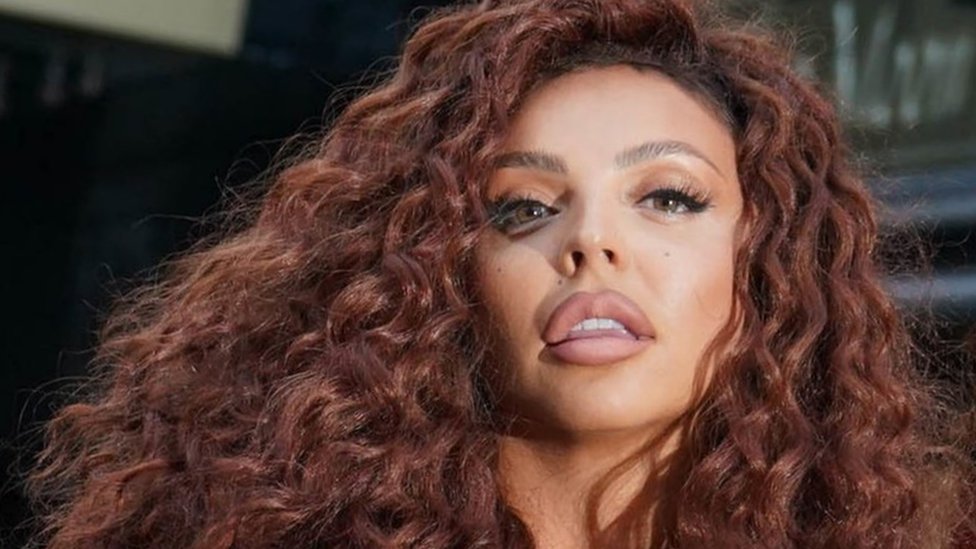 Second, blackfish may be considered an example of cultural appropriation, which is when features of one culture are taken from another culture without permission or an awareness of the value of those characteristics. When people who are not Black adopt Black culture in this manner, they frequently earn acclaim and attention for characteristics for which Black people have been subjected to discrimination for a very long time.
Conversations regarding blackfishing have recently been sparked by the music video for Jesy Nelson's Boyz song.
Celebs Accused of Blacksfishing
People have lately accused Jesy Nelson of engaging in unethical practices in connection with the release of her new track titled "Boyz." Nelson, who is featured in the song video together with Nicki Minaj, has been called out for a number of things, including the color of her tan, the curliness of her hair, and the fullness of her lips.
Fans and watchers of the song video were first taken aback by Jesy's new appearance, as well as the negative undertones of singing about adoring "bad boys" and having a mostly black male cast of extras in the music video.
After being made aware of the allegations, Jesy and Nicki went on Instagram Live to have a conversation about the video as well as any allegations of black fishing. Their discourse, however, mostly centered on Jesy's aesthetic decisions, even though the core of the black fishing problem at hand was not openly addressed at any point. The phrase "blackfishing" is evocative of the term "catfishing," which refers to the act of creating a fake internet profile and claiming to be someone else in order to attract a romantic partner. In the same manner, black fishing is adopting the stereotypically attractive aesthetics of a person of African descent and using those particular aspects to create an appearance that is frequently mixed-race, black, or otherwise racially ambiguous.
The concept of having an "Instagram face" or appearing to be "racially ambiguous" is becoming increasingly popular as perceptions of what constitutes attractiveness continue to evolve.
Celebrities like Rita Ora, the Kardashian sisters, and now Jesy Nelson display a contempt for blackness in today's society by reducing black culture to an appearance, haircut, or dress. Jesy Nelson is the most recent celebrity to make this mistake. By reducing a culture to a fashionable style, the white women who stand accused of blackfishing are cherry-picking aspects of being black that are acceptable or 'cool' for them at the time. This reduces the culture to a look.
Because it makes money off of the eroticization of marginalized cultures, "black fishing" has been compared by a lot of people to the historical practice of dressing up in blackface. It may be argued that blackface performance art and black fishing both consider blackness to be a costume that can be put on and taken off at will.
Nelson stated that she did not want to insult anybody during a recent Instagram Live broadcast that she hosted. She continued, "I personally want to say that my intention was never, ever to offend people of color with this video and my song because, like I said, growing up as a young girl, this is the music that I listened to."
She continues to explain her appearance by claiming, "I didn't even have any fake tan on; I'd been in Antigua prior to that for three weeks, and I'm just really lucky that, as a white girl, when I'm in the sun, I tan so dark." Leigh Anne in the group even stated to me, "Are you sure you're not mixed-race because you go darker than me in the sun? That's crazy." This is something that so many other people have said to me in the past.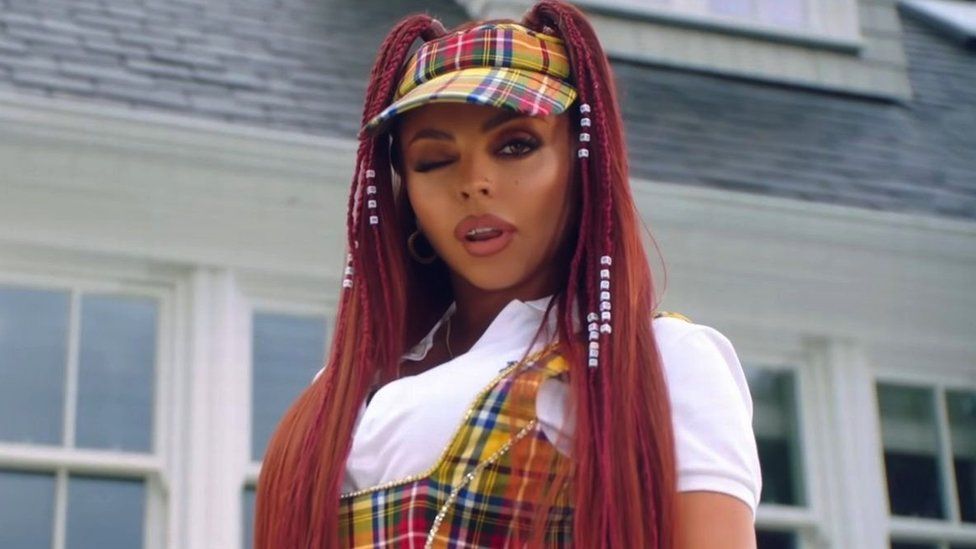 It is clear that both Jesy and Nicki have a fundamental misunderstanding of what the ramifications of blackfishing are because of the statements that they made during the Instagram Live.
The question of whether or not blackfishing constitutes cultural appropriation or respect comes up frequently in discussions pertaining to this topic.
Appreciation of a culture occurs when a person who is not from that society makes an effort to comprehend and educate themselves about that culture in order to broaden their understanding and viewpoints.
Appropriation, on the other hand, is quite different from this and involves using particular features of another culture for one's own benefit. In the case of Jesy, it is to sell songs and garner video views without realizing the consequences of the stereotypes that are being reinforced by the inclusion of such aspects. This is what she is doing.