We have all been dreaming of a collaboration that is dreamy and all things beautiful. Right? And girls, we have it!
In a confluence of fantasy and beauty, Charlotte Tilbury and Disney have teamed up to create a makeup collection that sparkles with magic and wonder. This dazzling array of products celebrates two remarkable anniversaries: Disney's centennial year and Charlotte Tilbury's decade-long journey in the beauty cosmos.
A Magical Crossover
This enchanting collection launched on July 31st, featuring a lineup of limited-edition beauty products packaged in captivating Tinkerbell-themed cases. An amalgamation of the charm of Disney and the luxury of Charlotte Tilbury, this line invites beauty enthusiasts to weave a magical narrative into their everyday beauty routines.
Disney: A Century of Imagination
For a hundred years, Disney has been the beacon of imagination and dreams, spinning tales of magic, adventure, and heartfelt life lessons. The brainchild of Walt Disney, this entertainment giant has seamlessly blurred the lines between fantasy and reality. From the first-ever synchronized sound cartoon, "Steamboat Willie," to the globally loved "Frozen," Disney has continuously expanded the canvas of creativity. Each Disney creation is a testament to the power of storytelling and the magic of dreams.
Disney's legacy transcends animation and ventures into theme parks, merchandise, and countless collaborations that embody its timeless enchantment. As it marks its centenary, Disney continues to sprinkle pixie dust on our lives, reminding us that in the realm of imagination, the possibilities are infinite.
Charlotte Tilbury: Decoding Beauty for a Decade
In the panorama of beauty, Charlotte Tilbury has been a trendsetting brand for the past decade. Built on the philosophy of making everyone feel like the most beautiful version of themselves, the brand has always emphasized that makeup is not a mask but a powerful means to express oneself.
From the iconic 'Pillow Talk' lipstick that suits every skin tone to the game-changing 'Magic Cream,' Charlotte Tilbury has revolutionized the beauty industry with its innovative and inclusive products. Beyond its luxurious products, the brand's ethos of embracing one's unique beauty truly sets it apart. As it celebrates its 10th anniversary, Charlotte Tilbury stands as a beauty beacon, demystifying the art of makeup while inspiring millions to celebrate their individuality.
Charlotte's Magic Cream: A Disney Makeover
At the heart of the collection lies the iconic Charlotte's Magic Cream, given a sprinkling of Disney's enchantment. Retailing at $100, this sought-after beauty staple promises to hydrate, nourish, and plump the skin with a potent concoction of hyaluronic acid, vitamins C and E, and a peptide complex. Encased in enchanting Tinkerbell-themed packaging, this cream truly exudes the charm of magic.
Beauty Light Wand: Sprinkle of Pixie Glow
Next in line is the much-admired Beauty Light Wand, a product designed to make you glow brighter than the second star to the right. Available for $42, this favorite highlighter offers three captivating shades: Spotlight, Pink, and Gold. With its smooth, blendable formula, this illuminator bestows on your cheeks a radiant charm that's quintessentially Disney.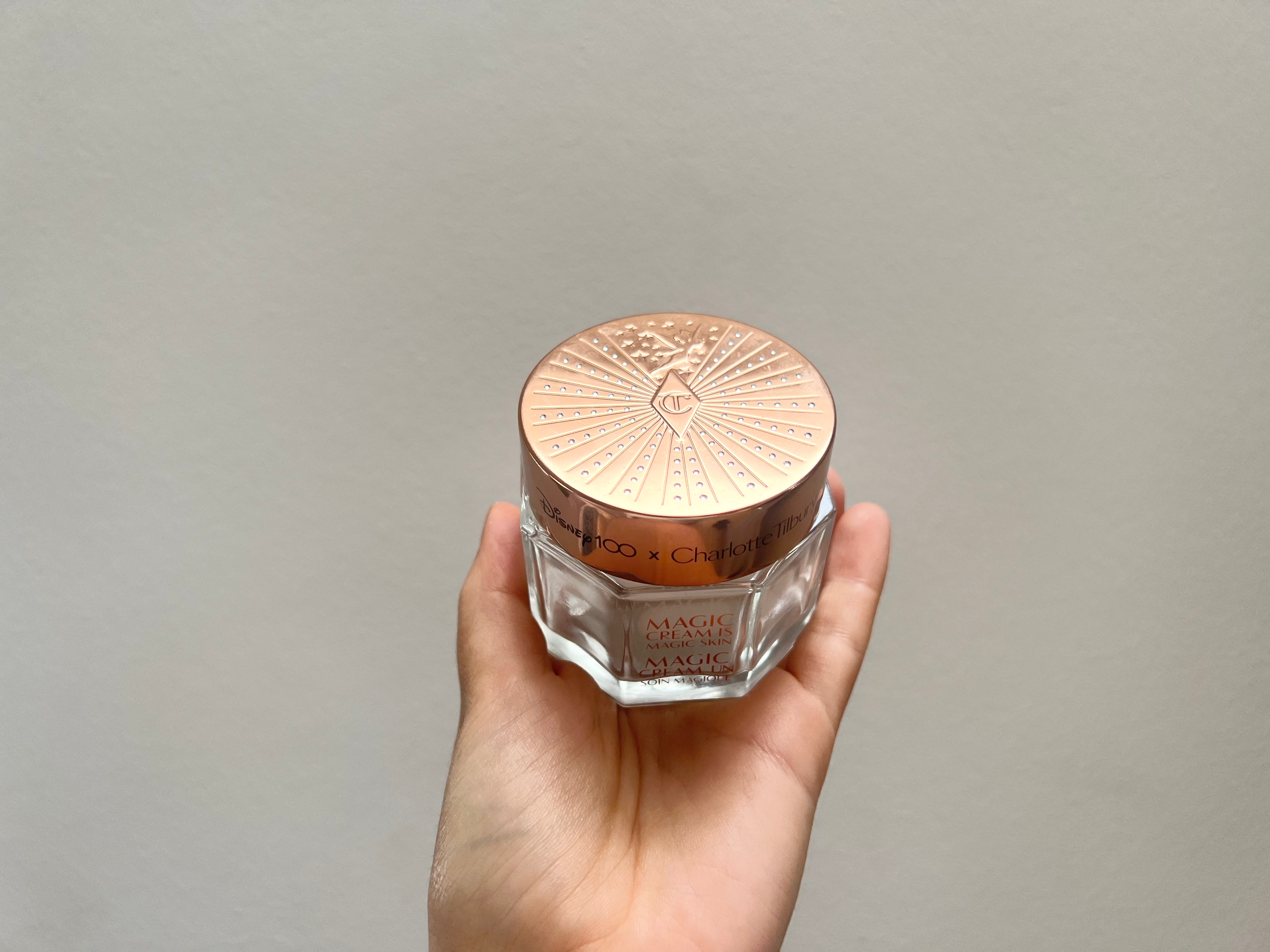 Beauty Wishes Makeup Bag: Store Your Magic
The collection also introduces the Beauty Wishes Makeup Bag, a stylish accessory to carry your makeup essentials. Priced at $48, this delightful bag shines in a bold red hue and is adorned with a Tinkerbell pattern. It's a fashionable tribute to your love for Disney and the makeup mogul, Charlotte Tilbury.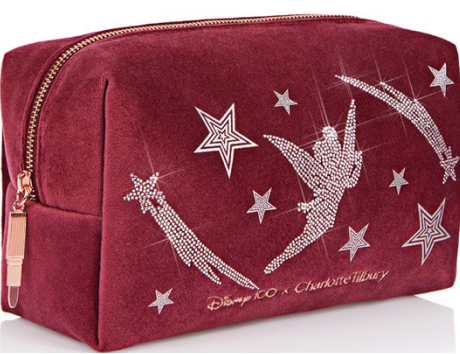 Collectable Bundle: The Complete Magic Kit
For enthusiasts who wish to dive headfirst into this magical universe, the collection offers a bundle of joy. Retailing at $190, you can possess the complete set, including the beauty products and the stylish bag, all under the Limited-Edition Collectables.
Pixie-Dusted Gifts
Adding more magic to the mix, Charlotte Tilbury has a special surprise for Disney pin collectors. The brand offers four unique collectible pins featuring Tinkerbell in various poses. To get these adorable keepsakes, add them to your cart and use the code DISNEYPIN at checkout.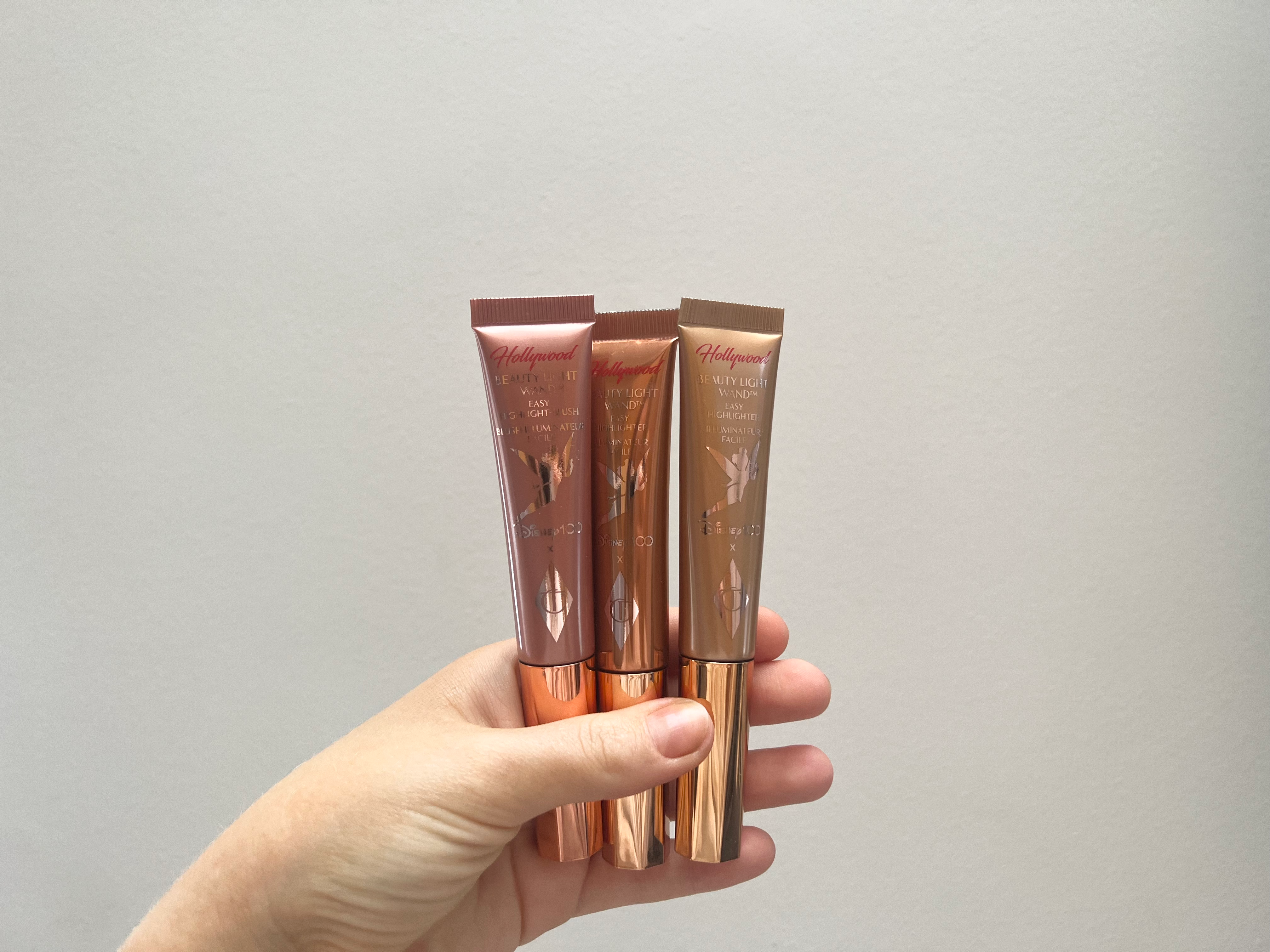 The Magic Continues
Extending the whimsy beyond products, the brand has also launched a charming animated video featuring Charlotte Tilbury and Tinkerbell, along with ten new Disney-inspired makeup looks that you can recreate at home.
Casting the Spell: Final Thoughts
The Charlotte Tilbury x Disney collection serves as an enchanting crossroad where whimsy meets sophistication and fantasy becomes a tangible reality. Each product is a testament to the transformative journey both brands have embarked on.
Combining Disney's fantastical narrative and Charlotte Tilbury's vision of empowering beauty, the collaborative collection is an enchanting symphony of dreams and sophistication. It is a tribute to the transformative journeys both brands have undertaken, offering everyone a chance to experience a dash of magic and a brush of elegance in their everyday lives. This magical assortment is now available to shop. Don't wait to sprinkle some pixie dust in your life; let the charm of Disney and the elegance of Charlotte Tilbury transmute your everyday moments into magical experiences.