Barbie is one of the most iconic and well-known toys of all time. However, throughout the years, the famous doll has been surrounded by controversies that many people have forgotten about. From its unrealistic body proportions to its questionable product lines, Barbie has faced backlash and criticism from different groups. In this article, we'll take a look at some of the most significant Barbie controversies that have been swept under the rug over the years:
The Unrealistic Body Proportions Controversy
Barbie's body proportions have been the subject of controversy and criticism since the doll's creation. Many argue that Barbie's unrealistic body shape promotes unhealthy beauty standards that can have a negative impact on young girls' self-esteem. Studies have shown that the doll's thin waist, long legs, and large breasts can contribute to a distorted body image in young girls who play with the doll. Despite efforts to diversify Barbie's body shapes and sizes in recent years, the original Barbie remains a symbol of unattainable beauty ideals for many.
In 2016, Mattel released a new line of Barbie dolls with diverse body types, skin tones, and hair textures. This move was celebrated by many as a step towards inclusivity and body positivity.
The "Math Class is Tough" Controversy
In 1992, Mattel released a talking Barbie doll that included the phrase, "Math class is tough." This phrase sparked controversy and was seen as perpetuating the stereotype that girls are not good at math. Many criticized the company for promoting gender bias and perpetuating stereotypes that could potentially harm young girls' academic success.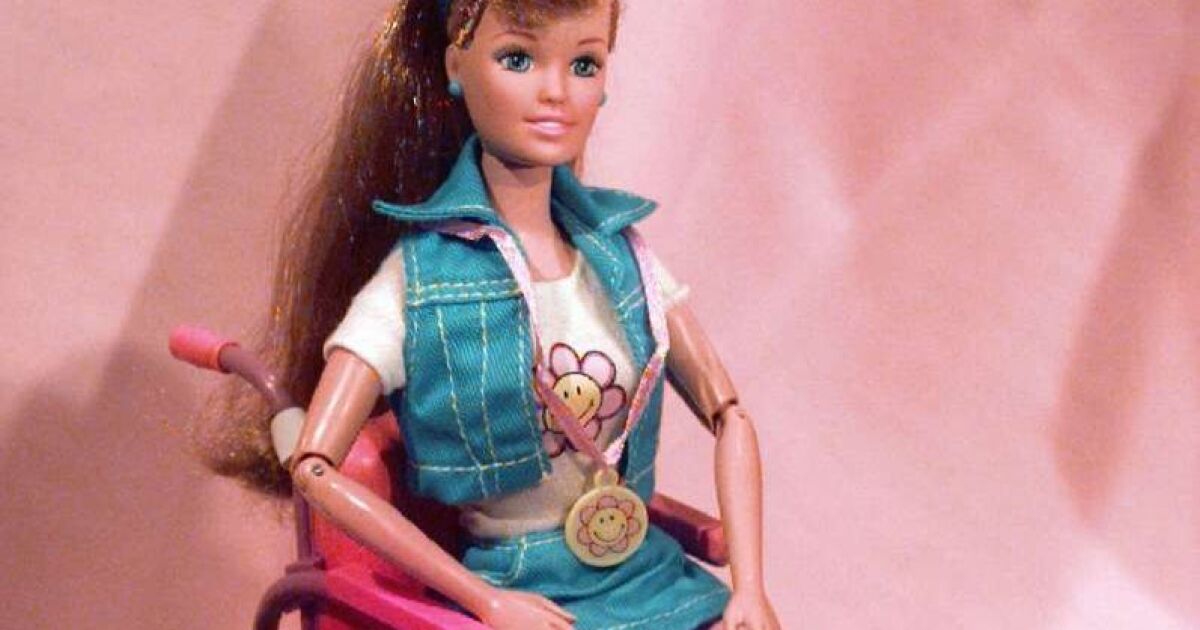 Mattel eventually removed the phrase from the doll's vocabulary, but the controversy surrounding the doll's message remains a significant moment in Barbie's history.
The Black Barbie Controversy
In 1997, Mattel released a black Barbie that came with a toy baby, a stroller, and a book entitled "How to Lose Weight." This product line was met with severe backlash from many consumers, who saw it as promoting harmful weight loss and dieting ideals among young girls.
The product line was eventually discontinued, and Mattel issued an apology for the insensitive message behind the toy.
The "Oreo Fun Barbie" controversy
In 1997, Mattel released a limited edition "Oreo Fun Barbie" that came with an Oreo-themed outfit and a pack of Oreo cookies. Many people saw this product as offensive and perpetuating negative stereotypes of black women.
The NAACP condemned the product, and Mattel eventually discontinued it after receiving widespread backlash.
The "Burqa Barbie" Controversy
In 2010, Mattel released a "Burqa Barbie" doll that wore a traditional Muslim headscarf and full-body covering. While the doll was intended to promote diversity and inclusivity, it sparked controversy among some who felt that it was promoting oppression and gender inequality.
Some critics argued that the doll perpetuated negative stereotypes about Muslim women and reinforced the idea that they were oppressed and needed to be saved by Western cultures.
The "Totally Tattoos Barbie" Controversy
In 2009, Mattel released a Barbie doll called "Totally Tattoos Barbie," which came with a set of temporary tattoos for children to apply to the doll's body. The doll sparked controversy among parents and child advocacy groups, who argued that it encouraged children to engage in body modification and could promote unhealthy attitudes toward tattoos.
Some also argued that the doll sexualized young girls by promoting an adult aesthetic of tattoos and body piercings.
The "I Can Be a Computer Engineer" Controversy
In 2014, Mattel released a book called "I Can Be a Computer Engineer," featuring Barbie as a computer engineer. However, the book faced immediate backlash for reinforcing negative gender stereotypes and promoting the notion that women are less competent in the tech industry.
Critics pointed out that in the book, Barbie struggles with coding and ultimately relies on her male colleagues to fix her mistakes. This perpetuated the harmful message that women are not capable of succeeding in STEM fields without the help of men. The book sparked widespread criticism from parents, educators, and advocates for gender equality, ultimately prompting Mattel to apologize and withdraw the book from circulation.
Mattel eventually apologized for the book's negative message and removed it from circulation.
The "Hello Barbie" Spy Doll
In 2015, Mattel released a new version of Barbie called "Hello Barbie," which featured an embedded microphone that allowed the doll to listen and respond to children's questions. This raised privacy concerns among parents, who worried that the doll could be used to collect personal information about their children. The controversy prompted Mattel to release a statement reassuring parents that the doll was secure and that they took privacy concerns seriously.
The "Ain't I a Woman?" Barbie
In 2021, Mattel released a Barbie doll inspired by the famous speech by African American abolitionist and women's rights activist Sojourner Truth. The doll featured the phrase "Ain't I a Woman?" on its clothing. While many praised the doll for promoting an important message of equality and representation, others criticized it for appropriating the language and experiences of black women for commercial gain.
Barbie has been a part of popular culture for over six decades, and her controversies have followed her every step of the way. While Mattel has made efforts to address some of these issues, the controversies surrounding Barbie continue to raise important questions about the impact of toys on children's perceptions and attitudes.