Collagen is one of the key building blocks for healthy skin, and the most common type of protein in the human body. Your body will naturally produce collagen, which aids skin elasticity and overall skin health. However, as we age one of the effects is decreased collagen production, which can increase the signs of aging in skin, especially in the face. 
It should be no surprise then, that as collagen production decreases, many of us look for ways to restore collagen levels to help avoid the signs of skin aging, but what does that mean, and how can we boost collagen production?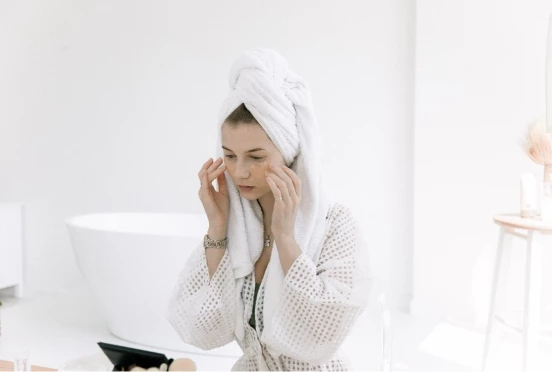 What does collagen do to your face?
There are a number of collagen benefits that really show in the face, the most obvious one is that it maintains skin elasticity. When skin is more elastic, it remains taught, reducing wrinkling, sagging and other signs of skin aging. Collagen also binds the various layers of the skin together, and without it the bonds between those layers can weaken, causing the sagging and shape changing that we also associate with aging too.
It is not only the signs of aging, collagen is an essential aspect of healthy skin, and without it human skin can also lose its shine. If your complexion begins to look dull this can also be a consequence of decreased collagen levels too, which is why collagen for face appearance and skin health such an important part of any beauty regime as we age.
How to boost collagen?
With such a significant impact on the face, boosting collagen levels as part of skin anti-aging strategies is a very common approach, but how exactly can you do that? We know that as we age the body's ability to produce collagen diminishes, but that doesn't mean we should just accept less collagen in the skin and everything that means. In fact, there are a number of ways that anyone can boost collagen production, here are some of the most common options.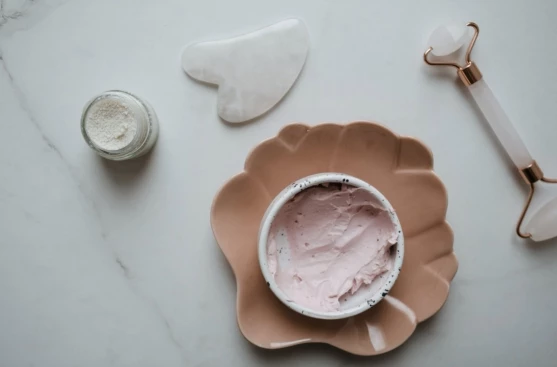 Collagen Supplements
There are a number of beauty products that offer collagen supplements in their ranges. These products are usually based around collagen peptides, hyaluronic acid and other essential nutrients, they can be found in the form of collagen pills or creams. Whatever form the supplement is in, the goal is the same, providing collagen rich supplements that replenish the collagen within the skin and rejuvenate the face and more.
These type of products often feature hydrolyzed collagen, which means it has been broken down and made easier for the body to absorb. This improves the speed of the results too, and makes supplements the most efficient way of increasing collagen levels in the body.
You can explore the full range of quality collagen supplements from Supermood at https://supermood.us/collections/collagen-peptides. 
Eat a healthy diet
A healthy body functions better in every way, and that includes collagen formation. Eating collagen rich foods helps boost collagen levels in the skin, smoothing wrinkles and other imperfections in the face and restoring that youthful glow. Collagen rich foods, and those that support collagen production are also high in Vitamin C, which brings benefits all of its own. These foods include citrus fruits, leafy greens and berries can really help with collagen synthesis.
To provide the fuel for collagen production, foods high in amino acids should be a regular part of your diet. This includes fish and lean meat, as a well as eggs, beans, peas and lentils.
Avoid UV exposure
Few can resist the temptation of the warm sun, but prolonged sun exposure to the UV can be harmful to our skin. Now, most people will be aware of the risk of cancer through overexposure, but what you may not know is that UV rays damage the connective tissue in collagen and cause a decrease in collagen production too. 
Hyaluronic Acid Treatment
Available as a supplement capsule or cream, or can be administered by a dermatologist, hyaluronic acid is one of the compounds found in the skin that promotes collagen production. By increasing the levels of hyaluronic acid in the skin, it can lead to boosting collagen generation and with it the rejuvenating benefits on aging skin. 
In addition, hyaluronic capsules have been shown to aid in moisturization of the skin too, which in turn boosts the effects of increased collagen.
Vitamin C
We talked about eating a healthier diet earlier, especially foods with high levels of vitamin C, but because it is crucial to collagen production, it is worth talking about vitamin C on its own too. Vitamin C is not only good for collagen production, but also essential for good health in its own right. We cannot make vitamin C in our bodies, so all of it must come from external sources. In a healthy diet, this includes citrus fruits, red peppers, broccoli and so on, but it can also be added to our food intake in other ways. 
Whether through vitamin pills or as an added ingredient in many beauty or topical cream products, ensuring that the body gets enough vitamin C is essential for improved collagen levels and overall health.
Does increased collagen levels mean better health?
We have talked a lot about how collagen can improve the skin, but also looked at overall health too. Does that mean that more collagen means better health? To a point, the answer is yes. Collagen is the most abundant protein in the body, and while it is crucial for your skin health, it also plays a part in other processes too. Having more of it can help in many ways, and as we have seen, the ways in which we can increase collagen production all lead to healthier lifestyles too.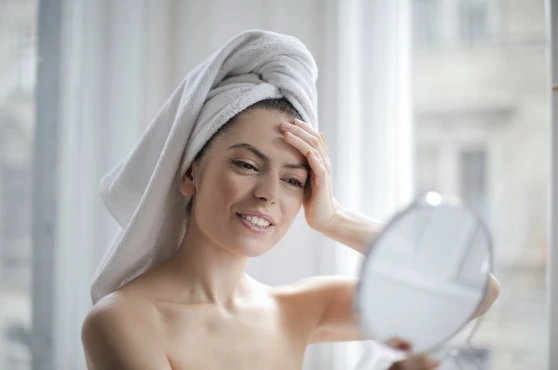 How to boost collagen with Supermood?
With a range of high-quality supplements from Supermood, you can easily boost collagen production and maintain higher levels that bring with them younger looking, healthier skin and a rejuvenated complexion, as well as all those other benefits too.
There are several options, with a range of flavors of Collagen Peptide and Tripeptide capsules that can be taken daily, each helping boost your collagen levels. Just take them once a day and see the effects, it is an easy, convenient and fuss-free way to gain all the benefits of higher collagen levels without disrupting your life at all.