Sunscreen is frequently disregarded and undervalued, but gummies, which are popular with people of all ages, are considered both pleasurable and healthy. Sundots, a business striving to reinvent sun protection, has created a chewable candy containing the fern extract Polypodium leucotomos, which claims to protect against sunburn and UV-related damage. However, the evidence supporting this component is suspect, as only 50 people were employed in the five clinical trials referenced on Sundot's FAQ page. Furthermore, Sundots' product was not evaluated in these trials, which has raised concerns among dermatologists such as Dr. Adam Friedman, who feels this might be deceptive.
What are SPF Gummies?
Chris Tolles, co-founder of Sundots, stresses that their product was never intended to replace other forms of sun protection, such as sunscreen and UPF-rated clothes. Instead, it should be utilized in conjunction with these strategies, since each offers distinct advantages. According to dermatologist Dr. Joshua Zeichner, while polypodium leucomotos extract shows promise in guarding against UVA radiation for sun allergies, the success of the medicine is dependent on its exact formulation, which should be supported by clinical trials.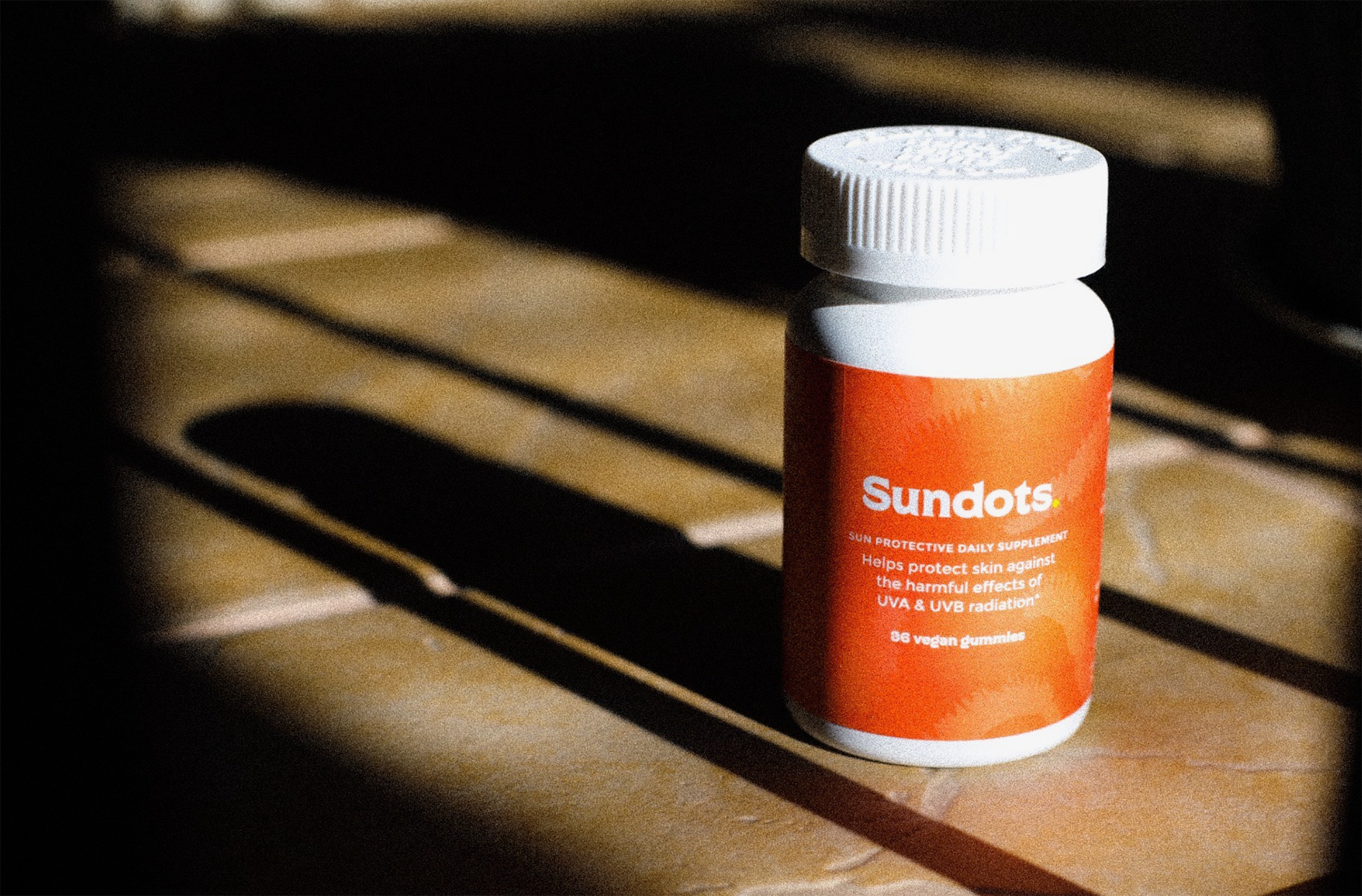 Sundots' method of relying on data from a separate polypodium product, according to dermatologist Adam Friedman, MD, is deceptive. He speculates that it might be an attempt to capitalize on the positive evidence from Heliocare, a plant-derived oral supplement designed to be taken with sunscreen rather than as a replacement for it. Chris Tolles, co-founder of Sundots, emphasizes that their product should never be used in place of other sun protection solutions. Instead, it should supplement them, as each strategy has distinct advantages.
Dr. Joshua Zeichner, MD, another dermatologist, admits the potential promise of Polypodium leucomotos extract but is skeptical of its distribution route via gummies. Before supporting such products, he emphasizes the significance of seeing demonstrated efficacy through thorough scientific trials.
The notion of ingestible sun protection is not wholly novel, as proven by a previous case filed against a cosmetics business, which claimed that their product could generate "scalar waves" to prevent harmful UV rays. Such occurrences highlight the significance of carefully scrutinizing company claims and relying on well-established and certified sun protection solutions.
While gummies are tempting and pleasurable, the Centers for Disease Control and Prevention (CDC) and the American Dermatological Association (ADA) do not recommend them as a dependable method of sun protection. Sundots' claims have not yet been certified by the FDA, so consuming these gummies should be viewed as a supplementary precaution in a full sun protection practice.
The Importance of Sunscreen
The Protective Layer: Sunscreen creates a protective layer on the skin's surface, which helps absorb or reflect UV radiation. As a result, the danger of sunburn, an unpleasant and obvious indicator of skin damage, is reduced.
Reduces the Risk of Skin Cancer: Prolonged UV radiation exposure is a key risk factor for skin cancer, including melanoma, basal cell carcinoma, and squamous cell carcinoma. The use of sunscreen on a regular basis considerably reduces the risk of developing these potentially fatal disorders.
Slows Premature Aging: UV radiation from the sun contributes to premature skin aging, resulting in wrinkles, fine lines, age spots, and loss of skin suppleness. Sunscreen protects the collagen and elastin fibers in the skin, keeping it young and healthy-looking.
UV Protection: UV radiation can cause cellular damage, resulting in DNA alterations and decreased immunological responses. Sunscreen reduces the likelihood of long-term skin disorders by mitigating this damage.
Prevents Hyperpigmentation: Sunscreen can help prevent or minimize hyperpigmentation, such as dark patches and melasma, which are commonly caused by excessive sun exposure.
Broad-Spectrum Protection: Many sunscreens are broad-spectrum, which means they protect the skin from both UVA and UVB radiation. UVA rays contribute to skin aging, and UVB rays cause sunburn. A decent sunscreen will protect you from both types of radiation.
While the idea of sun protection in gummy form may pique people's attention, consumers should proceed with caution and not regard it as a replacement for standard sun protection techniques such as sunscreen application. Sundots and other gummies should be viewed as supplements to existing sun protection practices rather than a stand-alone solution. The lack of thorough regulatory validation and extensive clinical studies raises questions regarding their efficacy and safety.
It is critical to protect the skin from damaging UV rays, and conventional sunscreens have continuously demonstrated themselves to be the most effective way of accomplishing this aim. These products act as a physical barrier against UV rays, avoiding sunburn, premature aging, and skin cancer. Until gummy sun protection is supported by substantial scientific evidence and approved by regulatory agencies such as the FDA, traditional sunscreens, along with other preventive measures such as seeking shade and wearing protective clothing, remain the best approach to protecting the health and well-being of our skin.