Finding time and inspiration for regular exercise can be difficult in today's fast-paced world, where sedentary lifestyles are becoming more widespread. Setting attainable objectives might help you sustain consistent physical exercise. While the 10,000-step-a-day objective has been a popular way to encourage mobility, a new, less strenuous challenge is gaining traction on social media: the 50-mile-a-month challenge. This alternative strategy has piqued the interest of millions by providing a more manageable and customizable way to prioritize mobility without the strain of meeting a massive daily step count. Let's look at how this approachable and motivating challenge is changing the way we approach our fitness journey.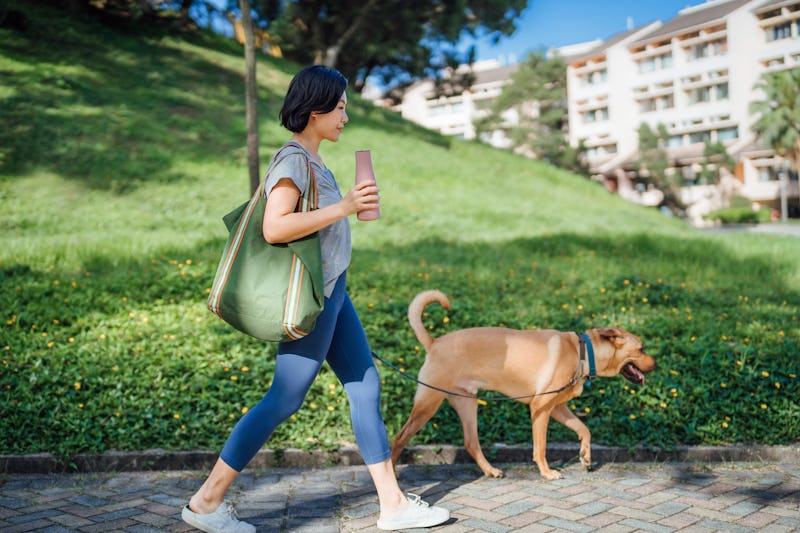 What Exactly is the 50-Mile Month Challenge?
The TikTok-popularized 50-mile month challenge challenges people to walk a total of 50 miles in one month. This challenge requires around 3,500 steps every day. This challenge's attractiveness stems from its adaptability, as it can be modified to match varying schedules, energy levels, and fitness levels. The 50-mile month challenge is a customizable and low-pressure way to prioritize activity, whether you enjoy leisurely strolls, small treks, or rapid laps around the block.
Why is it Trending?
TikTok artists such as @alltheradreads, @growing_b, and @abbymbenson have shared their 50-mile month trips, demonstrating how this challenge can be a fun and easy way to keep active. The attraction stems from the fact that it does not require a million steps each day, making it more approachable for people who may struggle with the mental challenge of more strenuous workouts. Unlike the 10,000-step commitment, which often necessitates dedicated hour-long walks and gym sessions, achieving 3,500 daily steps can be as simple as taking extra laps around your neighborhood, walking to nearby places instead of driving, or spending quality time with your pet on a leisurely stroll.
A Healthcare Approach with Long-Term Benefits
Ellen Thompson, a NASM-certified personal trainer at Blink Fitness, attests to the challenge's appeal, citing its accessibility, approachability, and achievability. Unlike more strenuous workout regimens, the 50-mile month challenge lets participants pick their own pace and does not require any specific equipment, making it a flexible and practical alternative for individuals with hectic schedules.
The advantages of frequent walking extend beyond simply attaining a certain step count. You may dramatically improve your cardiovascular health, reduce stress, and boost your mood by including more walks in your routine. Spending time outdoors and breathing in fresh air may do wonders for your mental health, functioning as a natural medicine for contemporary life's stresses.
The Influence of Goal Setting
Having a specific objective to strive for may provide tremendous motivation. The 50-mile-a-month challenge provides a goal to aim towards, which can motivate people to take action and stay committed. Setting a goal, as Thompson says, is a terrific motivator for growth since it allows you to measure your progress over time. The satisfaction of achieving this task comes not just from its completion itself but also from the journey and personal growth that it entails.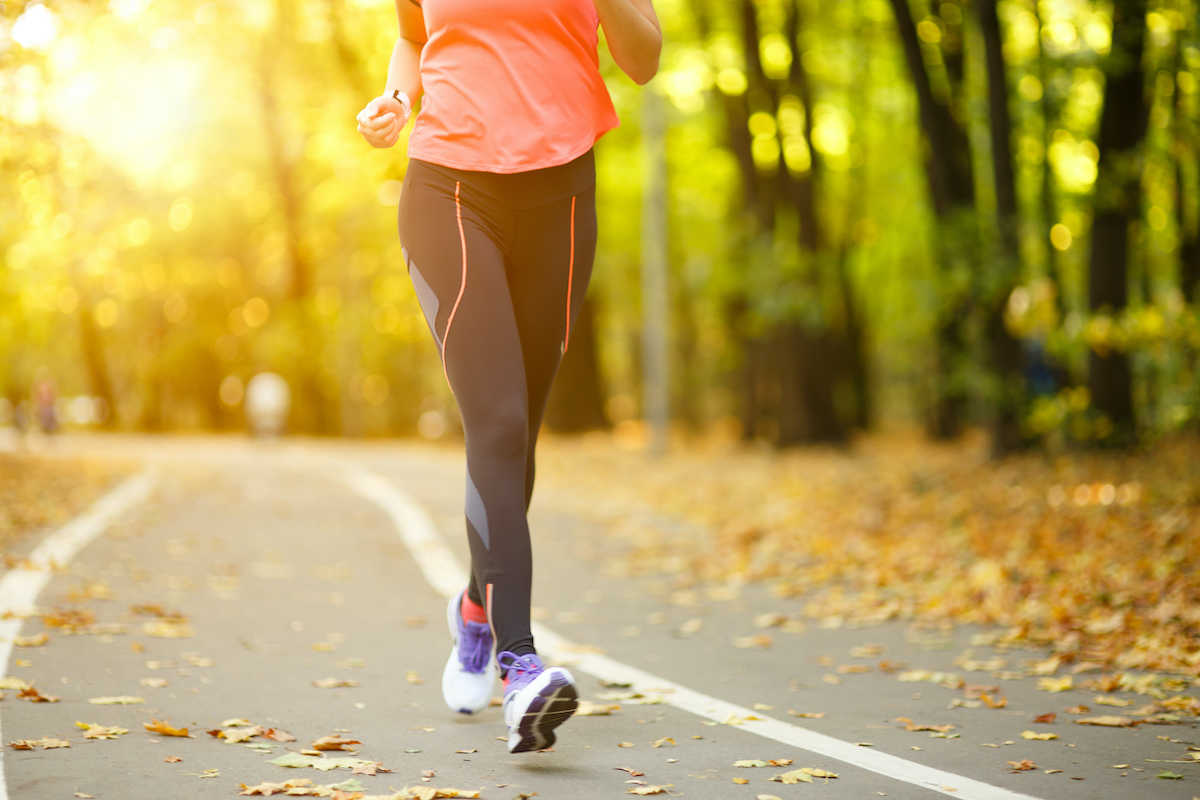 A Challenge Designed for You
The flexibility of the 50-mile challenge is one of its most significant advantages. Participants can customize their approach depending on their personal tastes, lifestyle, and energy levels. Whether you save longer walks for weekends, aim for 7,000 steps every other day, or come up with your own unique mix, the challenge accommodates and encourages originality.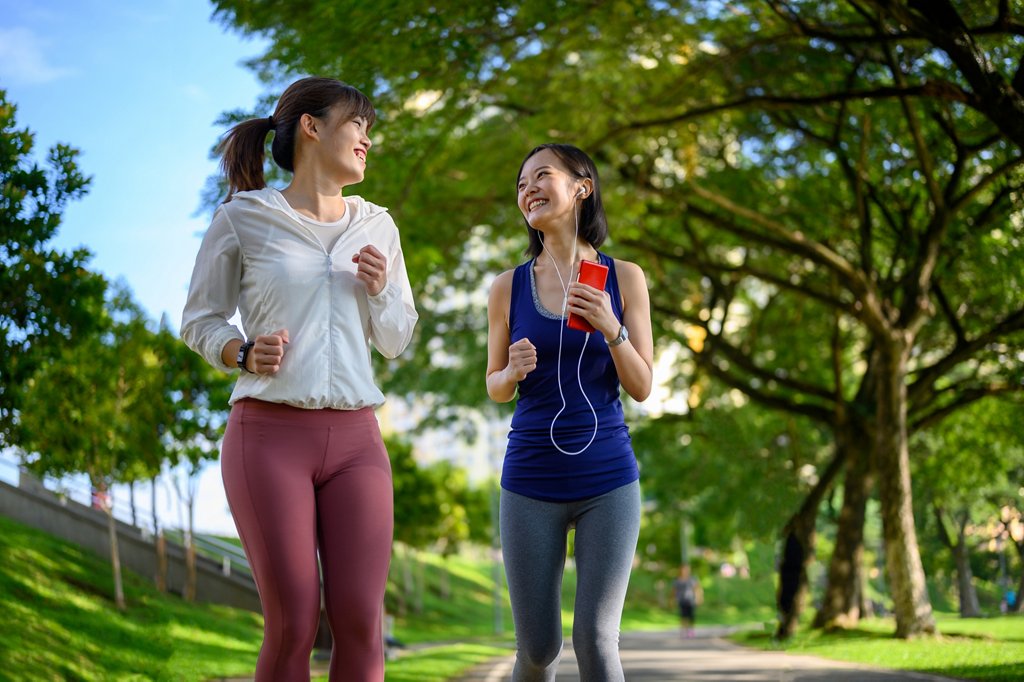 Taking up the 50-Mile Month Challenge
If you're short on time, new to exercise, or simply looking for a gentle method to prioritize movement, the 50-mile month challenge might be ideal for you. By progressively increasing your daily step count, you'll reach the 50-mile mark by the end of the month. Furthermore, the emphasis on moderate strolls and short climbs makes it an excellent alternative for people wishing to avoid high-impact workouts while reaping the advantages of physical activity.
The 50-mile-a-month challenge is a novel and feasible alternative to the all-too-common 10,000-step-a-day objective. This strategy allows individuals to tailor their path to their specific schedules and interests by breaking the goal down into bite-sized daily stages. It removes the pressure of obtaining a ridiculously high step count, resulting in a more fun and lasting workout experience. Participants unleash a world of advantages for their physical and emotional well-being as they lace up their trainers and explore the world around them. Improved cardiovascular health, less stress, and higher spirits are just a few of the benefits that await you on this trip. This challenge becomes a common endeavor of empowerment and progress with the help of TikTok makers and fitness gurus' fellowship and motivation. So, let the 50-mile month challenge be your guide as you embrace the transformational power of a simple stroll and take important strides towards a healthier and happier you.
See Also: 9 Chic Ways to Style a Maxi Skirt