Amid the star-studded constellation that is Los Angeles, the glimmering heart of the entertainment universe, a fateful Friday night set the city ablaze with a spectacle that only the likes of Selena Gomez and her confidante Francia Raisa could orchestrate. As the sun dipped below the horizon, casting a golden veil over the sprawling cityscape, these two Hollywood luminaries emerged with a resolute mission: to unleash their fierce inner fashionistas upon the canvas of the night.
Their chosen battleground was none other than the glamorous Italian sanctuary known as Giorgio Baldi. Nestled like a precious gem in the city's crown, this renowned establishment was about to bear witness to an evening of unparalleled style, camaraderie, and undeniable allure. It was as if the stars had aligned to guide them to this nexus of sophistication, where every corner exuded an air of elegance that effortlessly blended with the magnetic energy of the occasion.
But this was not a solo performance; it was a dynamic duet that reverberated with the harmony of friendship. Selena Gomez and Francia Raisa, both celebrated in their own right, embarked on a sartorial journey that would redefine the art of making an entrance.
As the night progressed, the ambiance of Giorgio Baldi became a stage where stories were whispered in hushed tones and laughter resonated like a melodic overture. The clinking of glasses and the savory symphony of Italian cuisine fused with the symposium of shared dreams and aspirations. Each member of this entourage brought a unique melody to the ensemble, creating a harmonious composition that echoed through the night.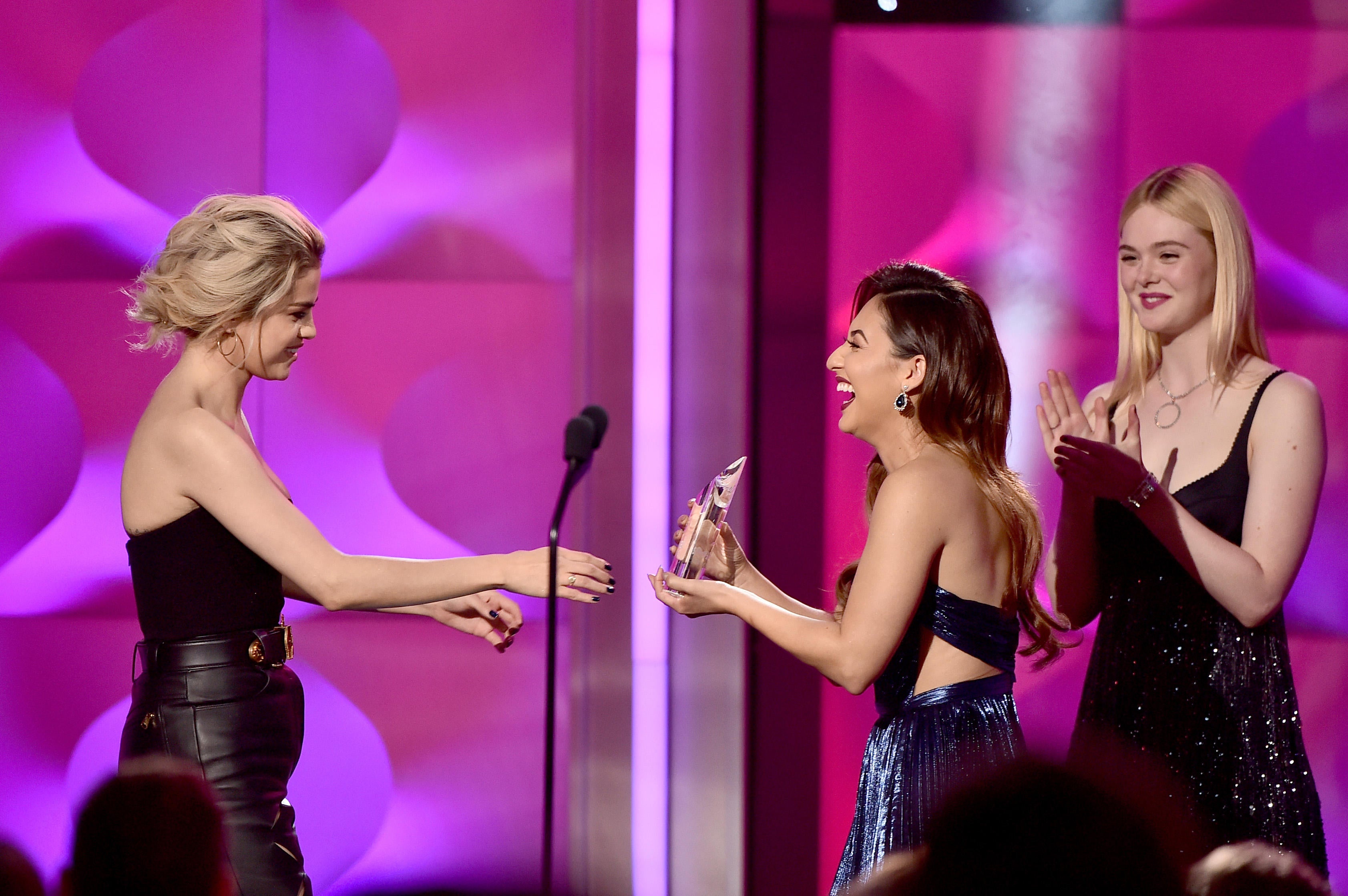 The restaurant itself became a microcosm of splendor, a haven where culinary artistry met the artistic expression of fashion and camaraderie. The dimmed lights danced upon the crystal stemware, casting ethereal reflections that mirrored the ethereal connection shared by Gomez, Raisa, Mingus, and their companions. And as the evening's tapestry unraveled, it revealed a portrait of unity, a celebration of the bonds that unite individuals who have weathered the storms of life together.
In the annals of Hollywood's grand tapestry, this Friday night stood as a beacon of authenticity, a testament to the fact that even amidst the whirlwind of fame and glamour, true friendships can flourish. The glimmering heart of Los Angeles became a canvas on which the art of connection was painted with vibrant hues of style, laughter, and shared experiences. As the night embraced them in its velvety embrace, Selena Gomez, Francia Raisa, Theresa Marie Mingus, and their cherished companions etched their names into the chronicles of unforgettable evenings, leaving behind a legacy of friendship and glamour that would continue to inspire for generations to come.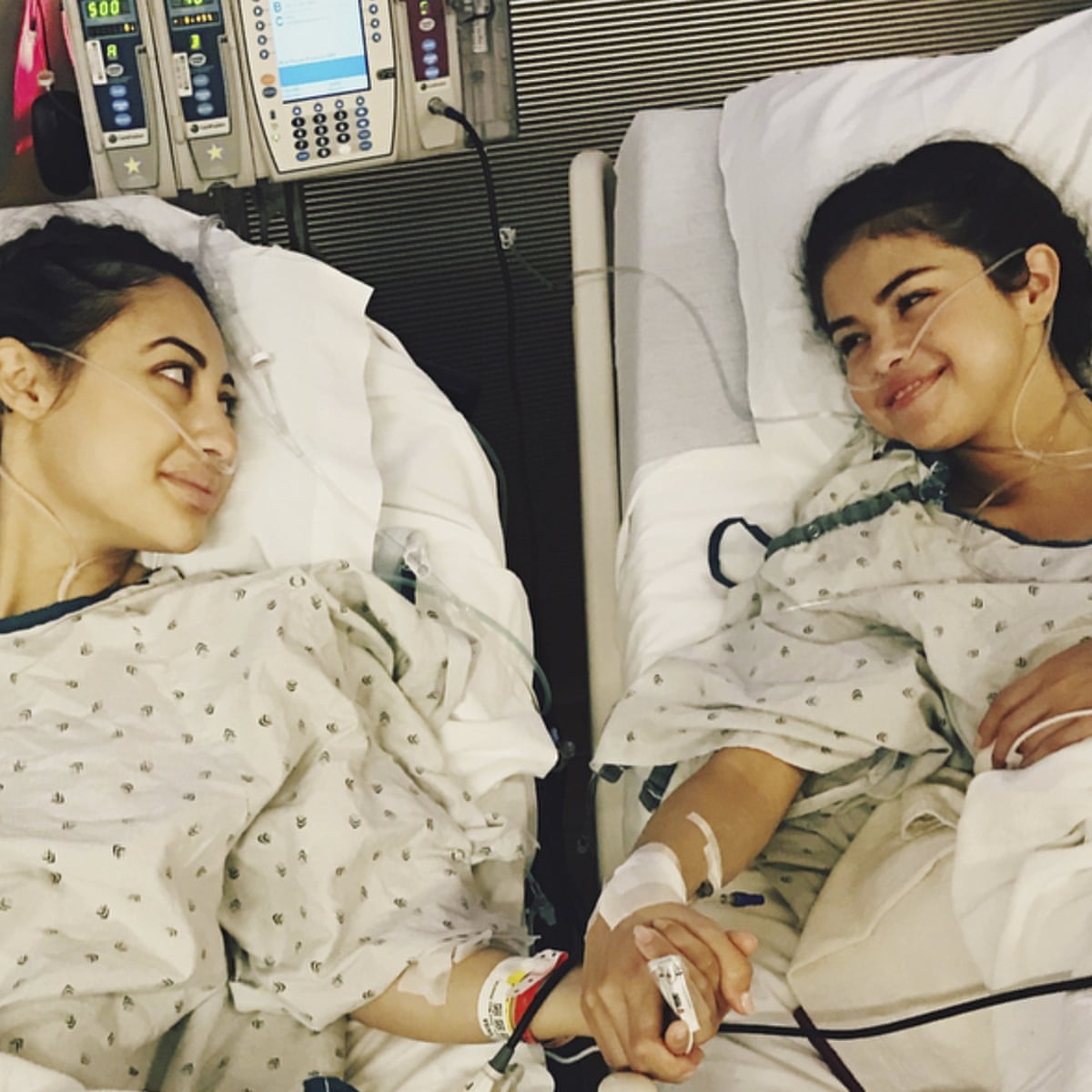 Amidst the ebullience, it was the unplanned fashion synchrony that truly captured attention. The 'How I Met Your Father' star, in an Instagram-posted picture-perfect moment, unveiled an enchanting sight: Raisa and Gomez, their feet graced by matching leopard-print high heels that exuded an aura of audacious elegance. Gomez's feed served as the initial canvas for this delightful twinning, an unexpected tableau that left their followers awe-struck. Swift to quash any speculations, Raisa humorously took to her Instagram Stories, playfully insinuating their shared penchant for spicy fashion choices with the words, 'No beef, just salsa.' With a sprinkle of jest, she emphasized the spontaneity of the affair, declaring, "This was not planned,' sealing the pact of this accidental yet undeniably fabulous fashion entente.
Yet, within the labyrinth of celebrity connections, a ripple coursed through the waters last year between Gomez and Raisa, gripping the collective gaze. Their friendship held a depth beyond the surface, for Raisa had gifted Gomez a life-altering treasure during her battle with lupus: a kidney. But intrigue blossomed when Gomez, in a seemingly innocuous social media gesture, hailed Taylor Swift as her 'only friend' in the music realm. This was the pebble that stirred a pool of conjecture, as Raisa's eyebrow-raising 'interesting' response hinted at veiled tensions lurking backstage.
In the whirlwind world of TikTok, Gomez addressed this mini-drama with a succinct retort: 'Sorry, I didn't mention every person I know.' However, mere months later, within the heartfelt realm of Apple TV+'s 'Dear… series, Gomez was once again anointing Raisa as her 'best friend,' tenderly articulating a debt of gratitude immeasurable. Raisa's life-saving gift transcended the physical; it forged a connection that was unbreakable, giving Gomez not just a second chance at life but a bond fortified by shared struggle and triumph.
Then, as if to capsize all doubts, last month, on Raisa's birthday, Gomez disseminated an evocative Instagram post. The message echoed with clarity: their friendship had endured tempests, reveled in birthdays, and emerged from the crucible of trials stronger than before. It was a Hollywood narrative that underscored the profound verity—that even the brightest luminaries grapple with the labyrinthine corridors of friendship in the scrutinizing glare of the spotlight.
Their recent Friday night escapade served as a vibrant testament to the revival of their bond. Raisa, her visage aglow with an infectious vibrancy, shared yet another mesmerizing glimpse from the restaurant, where her radiant smile illuminated the scene with an almost ethereal glow. Meanwhile, Gomez herself was captured in a moment behind a large glass of white wine, her expression a medley of contentment and vivacity.
The tale of Selena Gomez and Francia Raisa is more than a friendship; it is a symphony of resilience, empathy, and camaraderie. From the dazzling nights at Giorgio Baldi to the intricacies of their social media exchanges, their story exemplifies the intricate dance of emotions, forgiveness, and understanding that colors the canvas of profound human connections. It is a reminder that friendships, even beneath the grandeur of fame, are living entities that evolve, adapt, and ultimately endure.
As we navigate the tapestries of our own lives, perhaps we can draw inspiration from this unlikely pair—two souls brought together by fate, united in the fires of adversity, and bound by a shared journey that reminds us of the extraordinary within the ordinary. In the midst of the glitz and glamour, Selena Gomez and Francia Raisa have etched their indelible mark, a tale of unbreakable bonds and fierce fashion that resonates with us all.