The Met Gala is an annual fundraiser for the Costume Institute of the Metropolitan Museum of Art in New York City. The event is famous for its lavish red carpet outfits, which frequently involve bold and daring fashion choices.
One of the most anticipated occasions in the fashion world is the Met Gala, where stars and fashion icons from all over the world display their distinctive looks and make provocative fashion statements. A number of the most daring and iconic fashion moments in recent memory were on display at the 2023 Met Gala, which did not fall short of expectations. Let's examine some of the night's top ensembles in more detail.
It's Meow Time
Doja Cat (vaping!) in feline facial prosthetics and wearing Oscar de la Renta Jared Leto is cosplaying as Choupette. Her meowy look has gotten all the eyeballs rolling on the ground.
Lil Nas X as Choupette in "Detox in All Stars 2" drag? Janelle Monae in a custom Thom Browne with a Choupette-inspired bag Continuing with the Choupette bag trend: Chloe Fineman in Wiederhoeft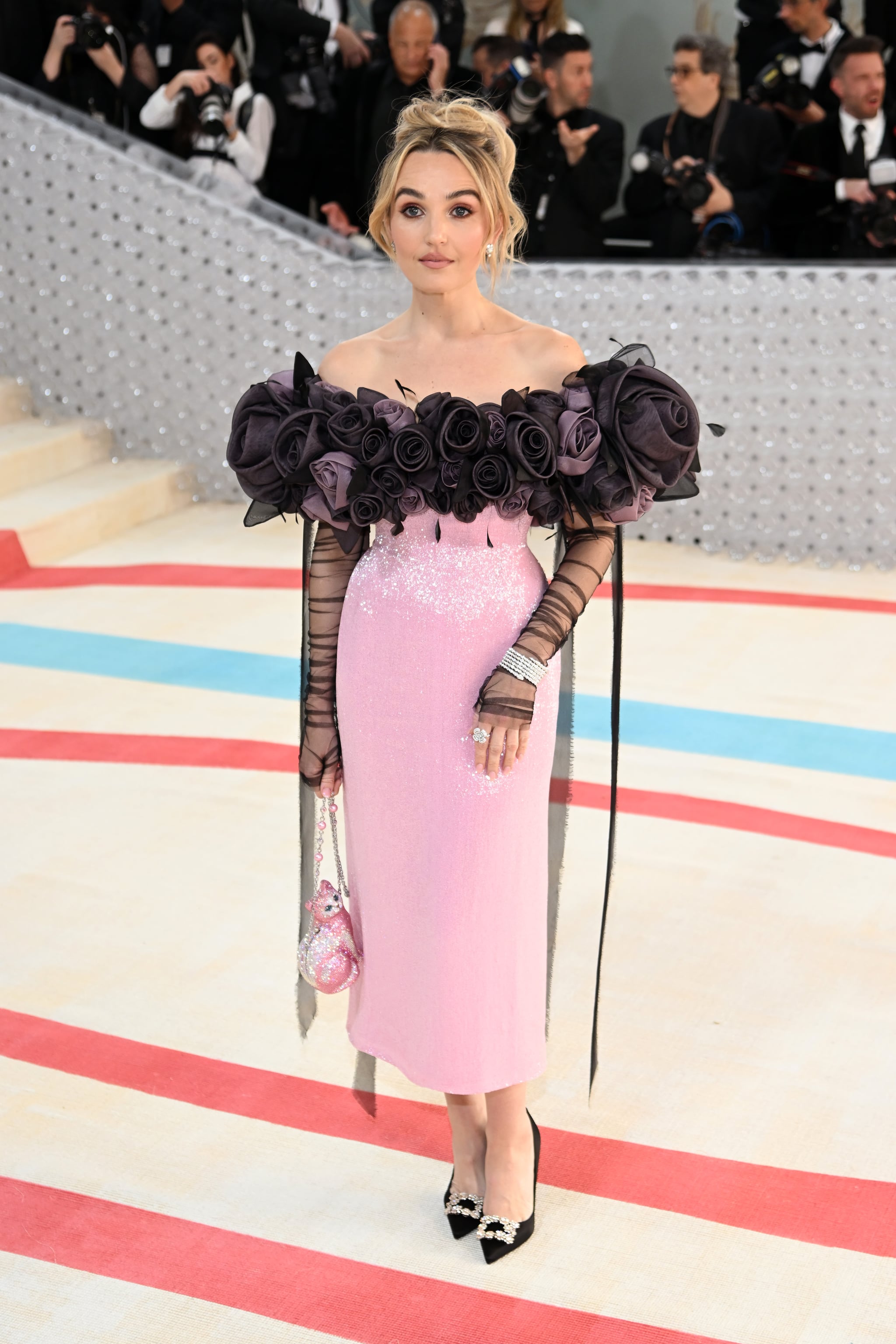 Sheer Dress with Dramatic Train on Rihanna
Rihanna, a musician, and actress, also had a stunning outfit. Pop artist and style queen Rihanna never fails to turn heads with her daring wardrobe decisions, and this year's Met Gala was no different. She donned a gorgeous translucent gown with elaborate beading and accents. She proceeded down the red carpet with the dress's high neckline, long sleeves, and spectacular train flowing behind her. With a striking red lip, stunning earrings, and a glittering handbag, Rihanna finished the ensemble. The gown was created by an up-and-coming New York City designer and had a high neckline, long sleeves, and a dramatic train. Rihanna accessorized with striking earrings and a sparkly handbag, and she wore the dress with matching gloves and a solid red lip.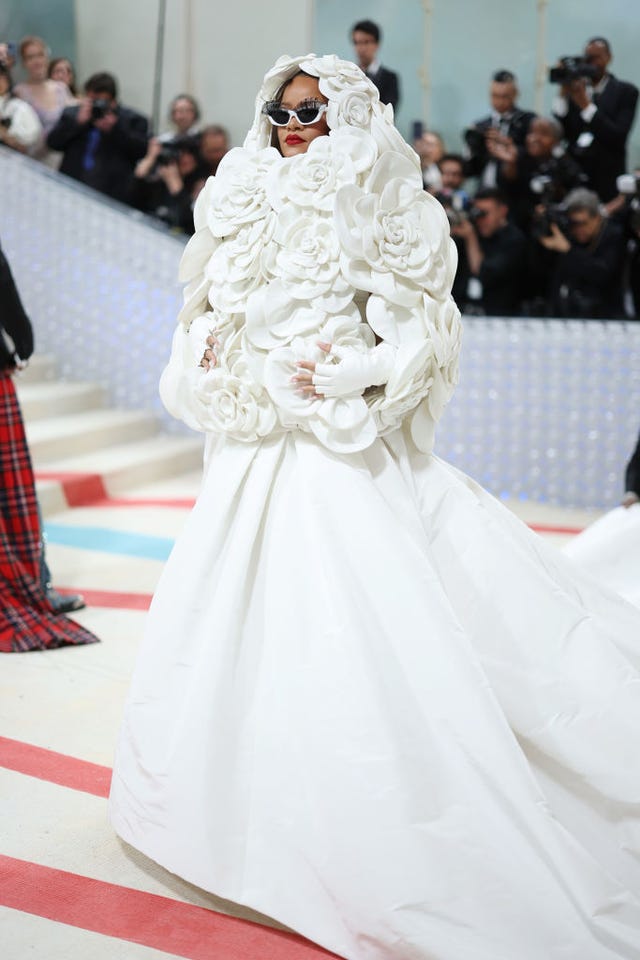 Anne Hathaway
Bulgari global ambassador Anne Hathaway wore a Bulgari High Jewelry Monete necklace and bracelet in yellow gold set with a silver coin, which she paired with multiple High Jewelry rings and a pair of Divas' Dream earrings.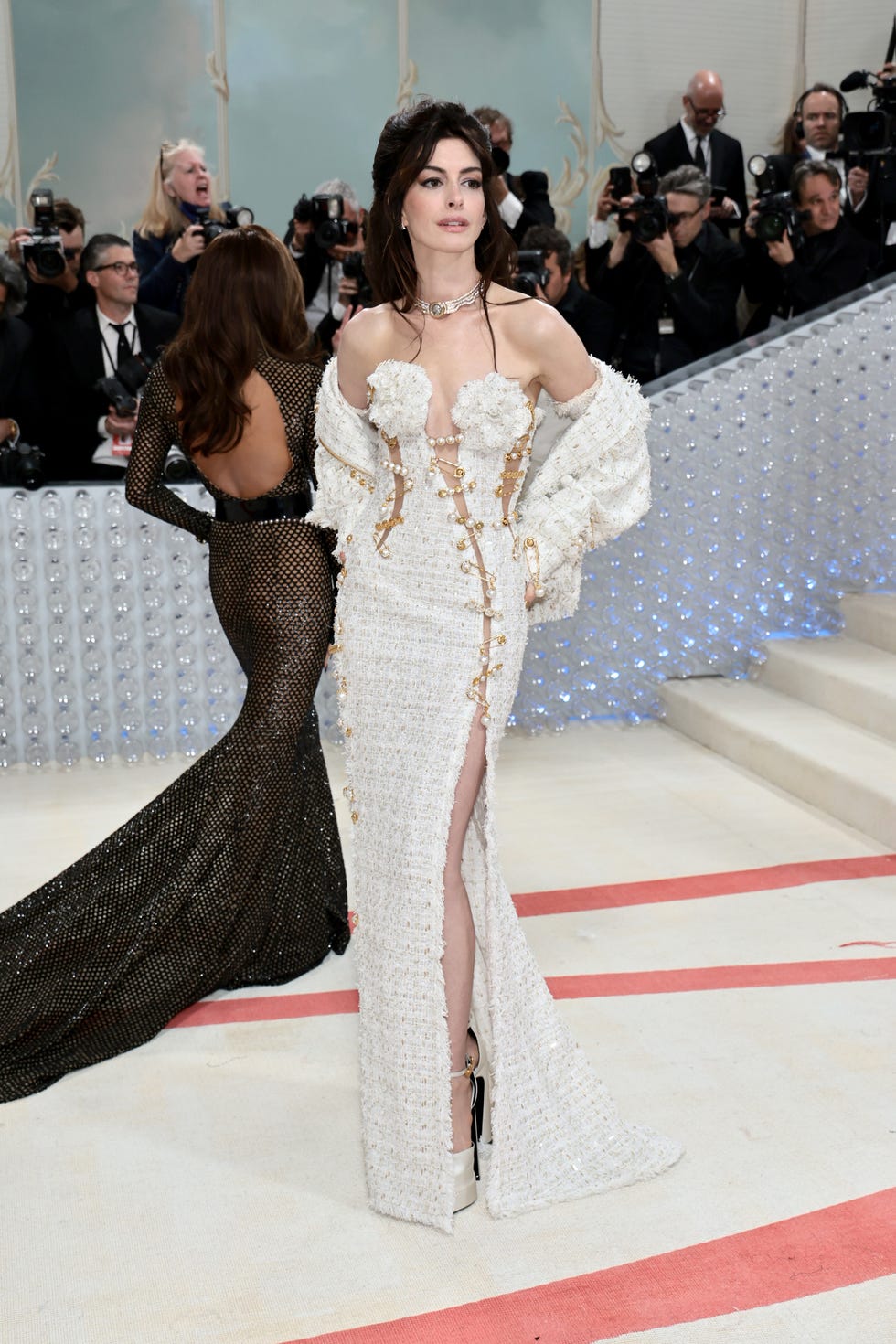 Michaela Coel in Schiaparelli
"I'm here to serve," she proclaimed on the red carpet. And serve she did. I'm never wowed by "celebrities say X amount of crystals went into making this garment," but 130,000 crystals? The night's biggest "wow" moment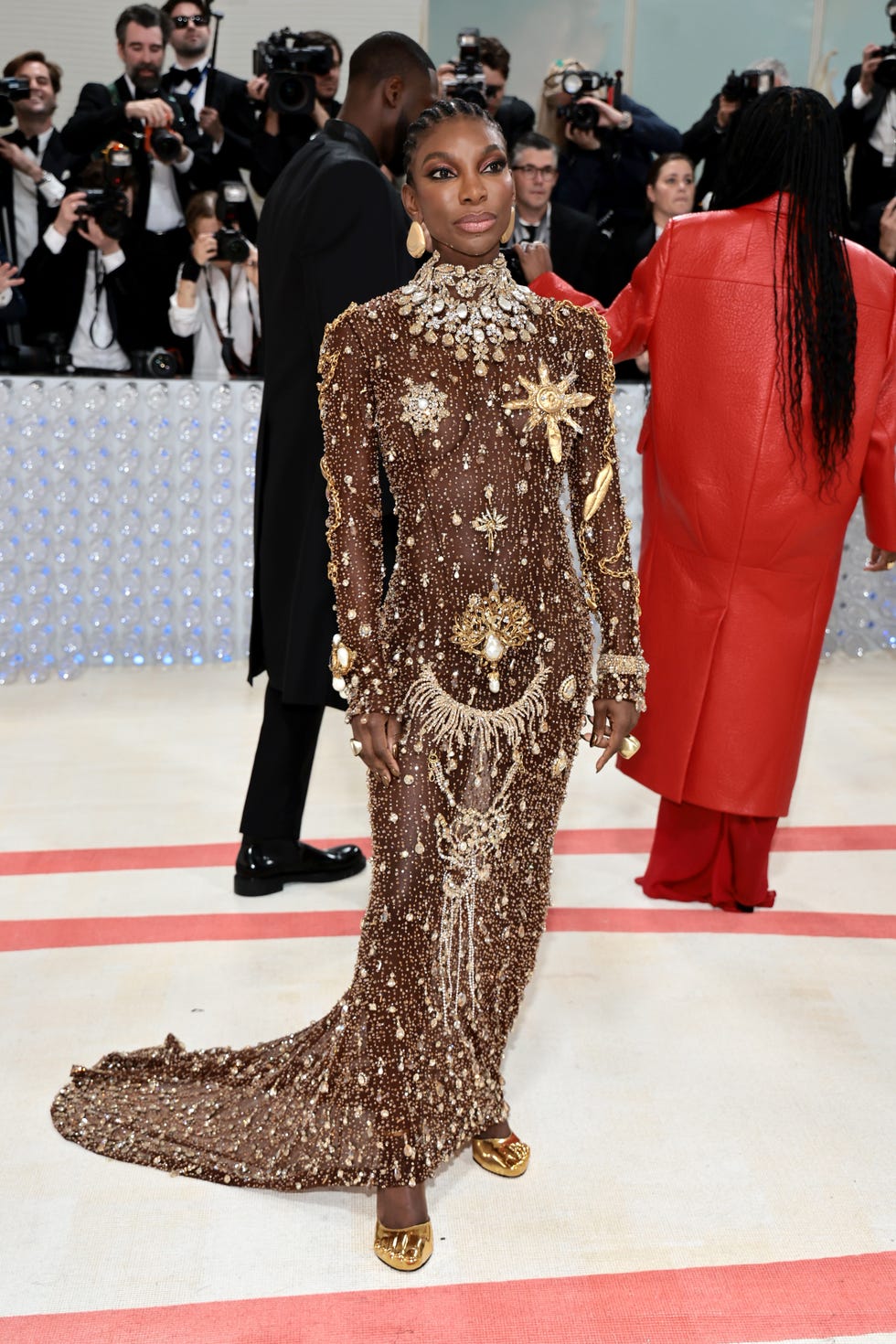 Dua Lipa
Dua Lipa wore a Tiffany necklace in platinum with a diamond of over 200 carats, a ring in platinum with diamonds of over nine total carats, and Tiffany & Co. Schlumberger® rings. Note: The primary diamond of this necklace, named "Legendary," was cut in the proportions of the famed Tiffany Diamond.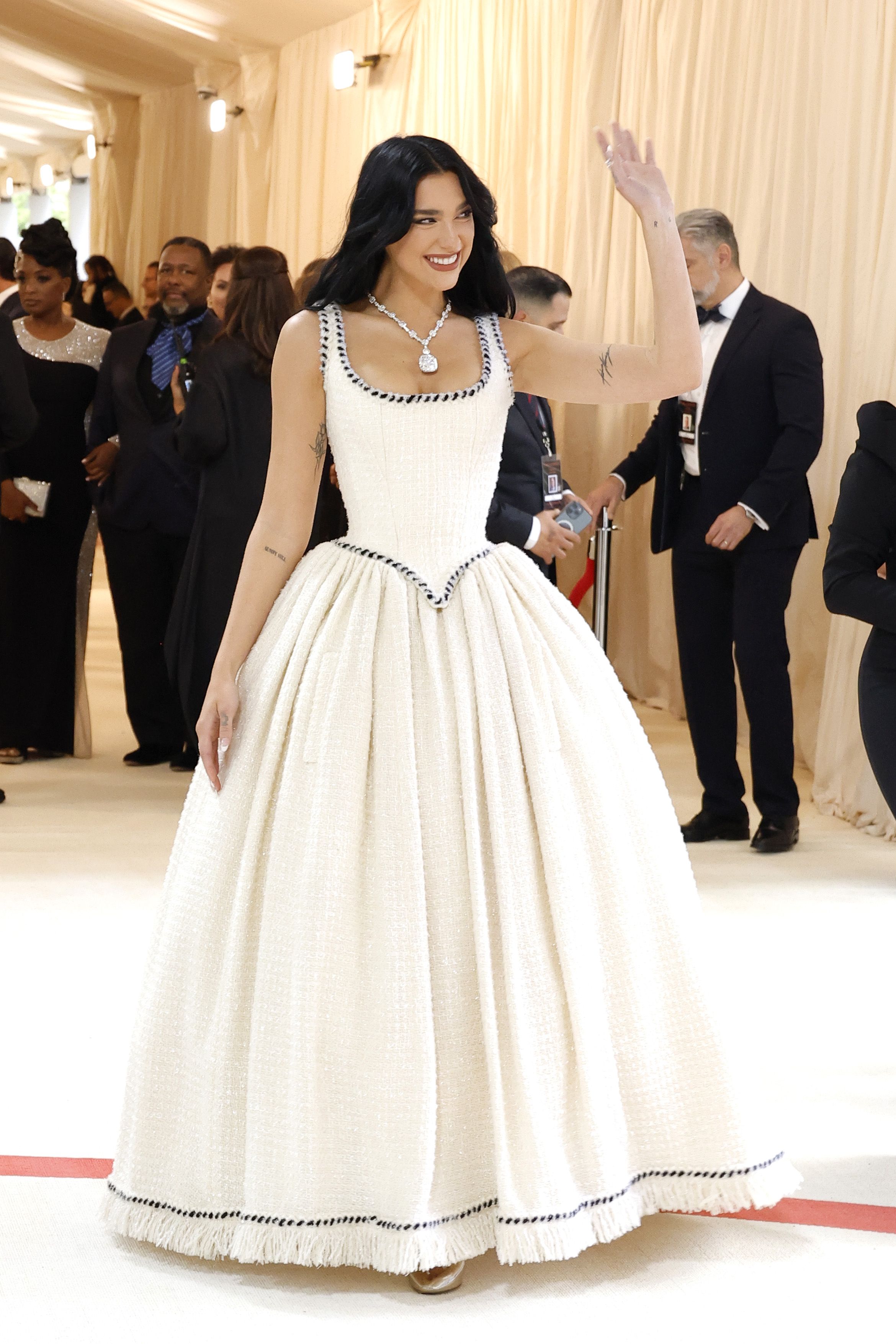 Gigi Hadid
Gigi Hadid wore Smiling Rocks diamond pieces and Lagos diamond and pearl jewelry.
The 2023 Met Gala was, in general, a celebration of uniqueness and innovation. The participants' audacious and flamboyant wardrobe choices exemplified the elegance of fashion as an art form. The clothes at the Met Gala underlined that fashion is indeed an art form, from Zendaya's enormous metallic gown to Rihanna's transparent beaded masterpiece. Lupita Nyong'o's recycled plastic dress served as an excellent illustration of how important sustainability is in the fashion business at the event. Overall, the 2023 Met Gala celebrated fashion and creativity, and the attendees' bold and daring fashion choices did not disappoint. We are eager to see what the fashion industry has in store for us in the upcoming years since it was a night to remember.
See Also: 6 Most Bizzare Looks from Met Gala 2023