Trail running is a thrilling and invigorating sport that combines the benefits of running with the beauty of nature. It offers a unique challenge compared to traditional road running, as it requires adaptability, endurance, and a keen sense of awareness. Whether you're a seasoned trail runner or a beginner eager to explore the great outdoors, these trail running tips will help you make the most of your experience and ensure a safe and enjoyable adventure.
1. Start with the Right Gear:
Choosing the right gear is essential for trail running. Trail running shoes are designed to provide traction, stability, and protection on uneven terrain. Look for shoes with durable outsoles and ample cushioning to absorb impact. Additionally, consider the type of trail you'll be running on—some shoes are better suited for rocky trails, while others excel in muddy conditions. Along with shoes, opt for moisture-wicking, breathable clothing to stay comfortable during your run. A lightweight backpack will allow you to carry essential items like water, snacks, a map, and a first aid kit. Don't forget to use a hydration system to stay adequately hydrated during your run and a GPS watch or smartphone to track your progress and ensure you stay on the right path.
2. Know the Trail:
Before embarking on a trail run, take the time to research and understand the trail you'll be running on. This includes knowing the distance, elevation changes, and potential hazards along the route. Read trail descriptions and consult online forums or local running clubs for insights and recommendations. Utilize apps or websites that provide detailed trail information, including elevation profiles and user reviews. Familiarizing yourself with the trail beforehand will help you mentally prepare and adapt your training accordingly.
3. Start slowly and Listen to Your body.
Trail running places different demands on your body compared to road running. The varied terrain and inclines can challenge your muscles and joints in new ways. It's crucial to start with shorter, less technical trails if you're new to trail running. Gradually increase the distance and difficulty level as your fitness and skills improve. Pay close attention to any pain or discomfort during your runs and listen to your body's cues. Take rest days when needed, and seek professional advice if you experience persistent pain or injuries.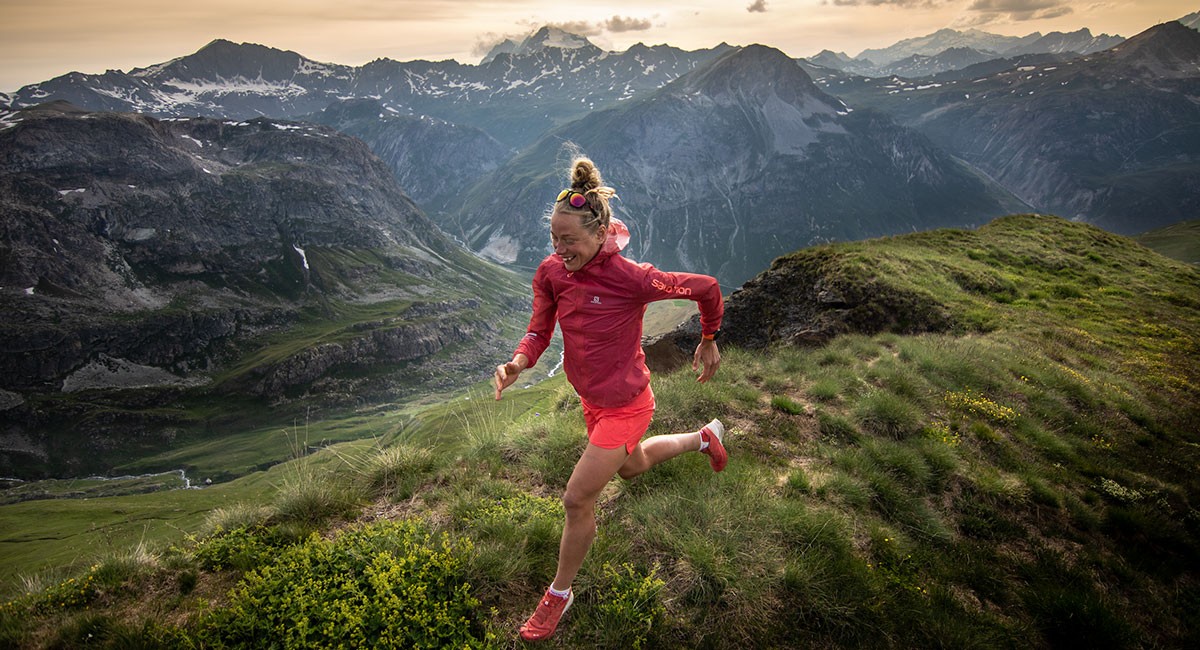 4. Practice Proper Technique:
The trail running technique differs from road running due to the uneven and unpredictable nature of the terrain. Maintaining a slightly shorter stride helps improve stability and adaptability to changes in the trail. Keep your eyes focused a few steps ahead to anticipate obstacles such as rocks, tree roots, or loose gravel. Use your arms for balance and adjust your foot placement as necessary to maintain your balance. Embracing a more dynamic and agile running style will enable you to navigate the trail effectively and reduce the risk of tripping or falling.
5. Stay Hydrated and Fuel Up:
Proper hydration and nutrition are crucial for trail running, especially during longer runs. Carry enough water or use a hydration system to prevent dehydration. Consider the duration and intensity of your run when planning your fluid intake. Electrolyte-rich beverages or supplements can help replenish lost minerals and maintain your performance. Pack energy gels or bars to provide a quick boost of energy during longer adventures. Listen to your body's cues and refuel whenever necessary to avoid fatigue and maintain your energy levels.
6. Be Mindful of Safety:
Safety should always be a top priority when trail running. Let someone know about your running plans, including the trail you'll be on and your estimated return time. Carry a whistle or a personal safety alarm to alert others in case of an emergency. Ensure your mobile phone is fully charged and accessible in case you need to call for help. Depending on the trail's remoteness, carry any necessary emergency equipment, such as a basic first aid kit. Stay updated on weather conditions and avoid running during extreme weather or in areas prone to flash floods or other natural hazards. Respect wildlife, stay on designated trails, and follow trail etiquette, such as yielding to hikers or mountain bikers.
7. Embrace the Experience:
Trail running is not just about physical activity—it's an opportunity to immerse yourself in nature and enjoy the beauty of your surroundings. Take the time to appreciate the breathtaking views, the scent of the forest, and the sounds of birds or other wildlife. Trail running allows you to escape the urban environment and experience a sense of freedom and tranquility. Embrace the journey and make it a mindful and enjoyable experience.
By following these trail running tips, you'll be well-prepared, safe, and able to fully enjoy the wonders of trail running. Remember to choose the right gear, understand the trail, progress gradually, practice proper technique, stay hydrated and fueled, prioritize safety, and savor the unique experience that trail running offers. Lace up your shoes, venture onto the trails, and let the beauty of nature fuel your adventure. Happy running!