The beauty landscape is vast and vivid, and at times, it is quite possible for the spotlight to not fall on the ones that actually deserve a place. As we all know, trends and popularity are seldom fair, and several good products fail to make it to the top. But worry not. We have curated a list of the best underrated beauty products to add to your shopping cart. These hidden gems could actually make a world of difference to your beauty landscape and we don't want you to miss it. So, gear up folks! Let's embark on the journey to find these underrated gems!
1. Dry Shampoo Powder by Hair Dance
Dry shampoo is the new trend. If you are too lazy to take a shower, wash your hair, and go through all that struggle, this is for you. Dry shampoo is almost equivalent to regular shampoo. The major difference is that you do not have to wash your hair to use this. Hair Dance is an American brand that is also cruelty-free. This dry shampoo volumizes your hair, and no, you will not feel that there is a product in your hair. Apart from this, this dry shampoo powder will also make oily-looking hair non-oily instantly. This product is available on Amazon for purchase. Perhaps, it's time to give Hair Dance a try. Your beautiful mane deserves to dance in happiness after all.
2. Flossing Toothbrush by the Mouth Watchers
Sounds cool, doesn't it? Every toothbrush has bristles, but this flossing toothbrush by Mouth Watchers, along with the regular bristles, also has extremely thin bristles, which are like dental floss. The aim of this toothbrush is to make your dental routine easier by cutting down one simple step. It basically makes the process of brushing and flossing much more convenient. The best part of this specialized toothbrush is that it has some amazing reviews. The users say that flossing has become much better, and now, thanks to this toothbrush, their teeth are cleaner than ever. Now, you will have to go to the dentist less often, as this brush does the cleaning part quite well. If you want to purchase this product, you can look it up on Amazon.
3. Matcha-Infused Mositure Stick by Cocokind
Matcha-infused moisture sticks, as the name suggests, are for providing moisture and hydration to the skin. This matcha-infused moisture stick by Cocokind actually has matcha in it and is very beneficial for the skin. This moisture stick can be applied to the face, on the lips, under the eyes, and even on acne. This stick will keep moisture locked in wherever you apply it, and you will not have to worry about that part going dry for a really long time. It helps keep the skin or lips properly moisturized and nourishes them thoroughly. The matcha-infused moisture stick is available in the form of a roll-on stick and is also really helpful in clearing out acne on the skin. It is available on the website of Amazon as well as the website of Cocokind.
4. Star-Face Hydrocolloid Pimple Patches by Starface World
Pimple patches are something we have seen work but have never seen in such a cool style. The star-face world literally helps put stars on your face. The star-face hydrocolloid pimple patches are tiny yellow pimple patches that will help kick that pimple away in a few hours. If you have the confidence for it, you can easily pull off these cool pimple patches anywhere. Also, if you are going to a party and you see a pimple on your face unexpectedly, use these hydrocolloid pimple patches to kick it away. If not, you can also go to a party with one of these. Coloured stickers are also an amazing part of party styling if you do it right. You can get yourself these pretty pimple patches on Amazon in a set of 32.
5. Polar Bear Hydrating Eye Stick
The Polar Bear Hydrating Eye Stick is one of the best products to own given the time we spend on computers and mobile phones and our sleep schedule. This product has glacial water, which will help reduce the irritation your eyes have after a long night. Apply these under your eyes and see the magic yourself. Dark circles, puffy eyes, eye bags, and hyperpigmentation are all things of the past if you have one of these Polar Bear hydrating eye sticks with you. Some users also reviewed the product, saying that they look more refreshed than ever and that the results have been unparalleled. If you are looking for this product, you can buy it from Amazon.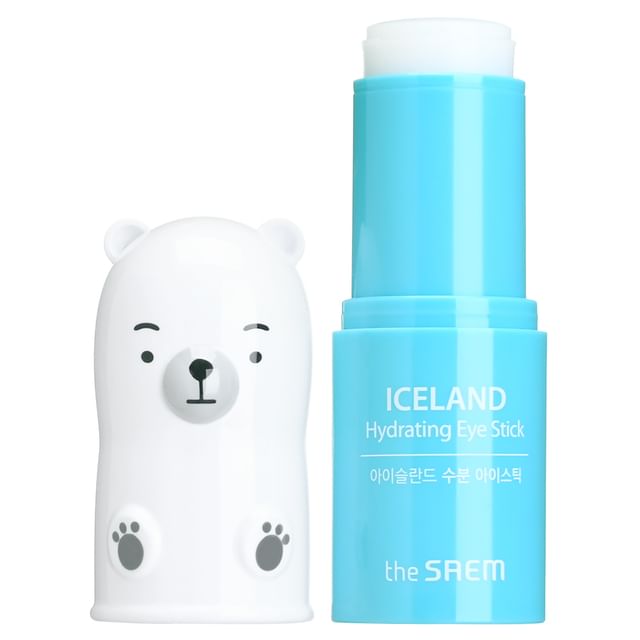 See Also: 7 Best Beauty Launches of June 2023