Bath and Body Works is now one of the most trusted brands when it comes to perfumes, hair care products, and scented candles. It has amazing-quality products that smell great. Whether it is their perfume range or their huge variety of candles, they are known to have some amazing fragrances. If you love strong fragrances, light fragrances, sweet fragrances, or any fragrance, Bath and Body Works knows how to cater to all of your needs. Apart from these amazing smells, Bath & Body Works has incorporated several flavours in its fragrances. Let's take a look at some of the best fragrances from Bath and Body Works.
1. White Tea and Sage Gentle Foaming Hand Soaps
This amazing white tea and sage flavour introduced by Bath and Body Works has a beautiful smell. If you are not a fan of fruity or sweet smells, you will love it. Because of the sage, it gives off a gentle herbal hint, which is great. Apart from this, this flavour is available in hand soaps, hand creams, scented candles, hand sanitisers, and even room fragrances. The fragrance is strong but not so overwhelming that it starts giving you a headache. Overall, the flavour is a must-try. One drawback of it is that it does not spread easily. Hence, using it as a room fragrance might not be such a great idea, but you can definitely use it in the form of a personal product.
2. Sun-Drenched Linen 3-Wick Candle
The sun-drenched Linen 3-wick candle is a scented candle by Bath and Body Works. It is an extremely long-lasting candle for its price, and you can use it for a good amount of time. This candle smells of cool linen and gives off a very homely feeling. It has just a tiny hint of baked apple fragrance in it. It spreads very nicely, and if you are having guests over or just want to relax at night with a fragrance, a cold room, and nice music, this candle is for you. One thing to note is that it has a strong fragrance. Hence, if your body gets irritated by strong smells, or if you feel like you might get a headache, this is for you. Another drawback is that it is available only in the form of a candle.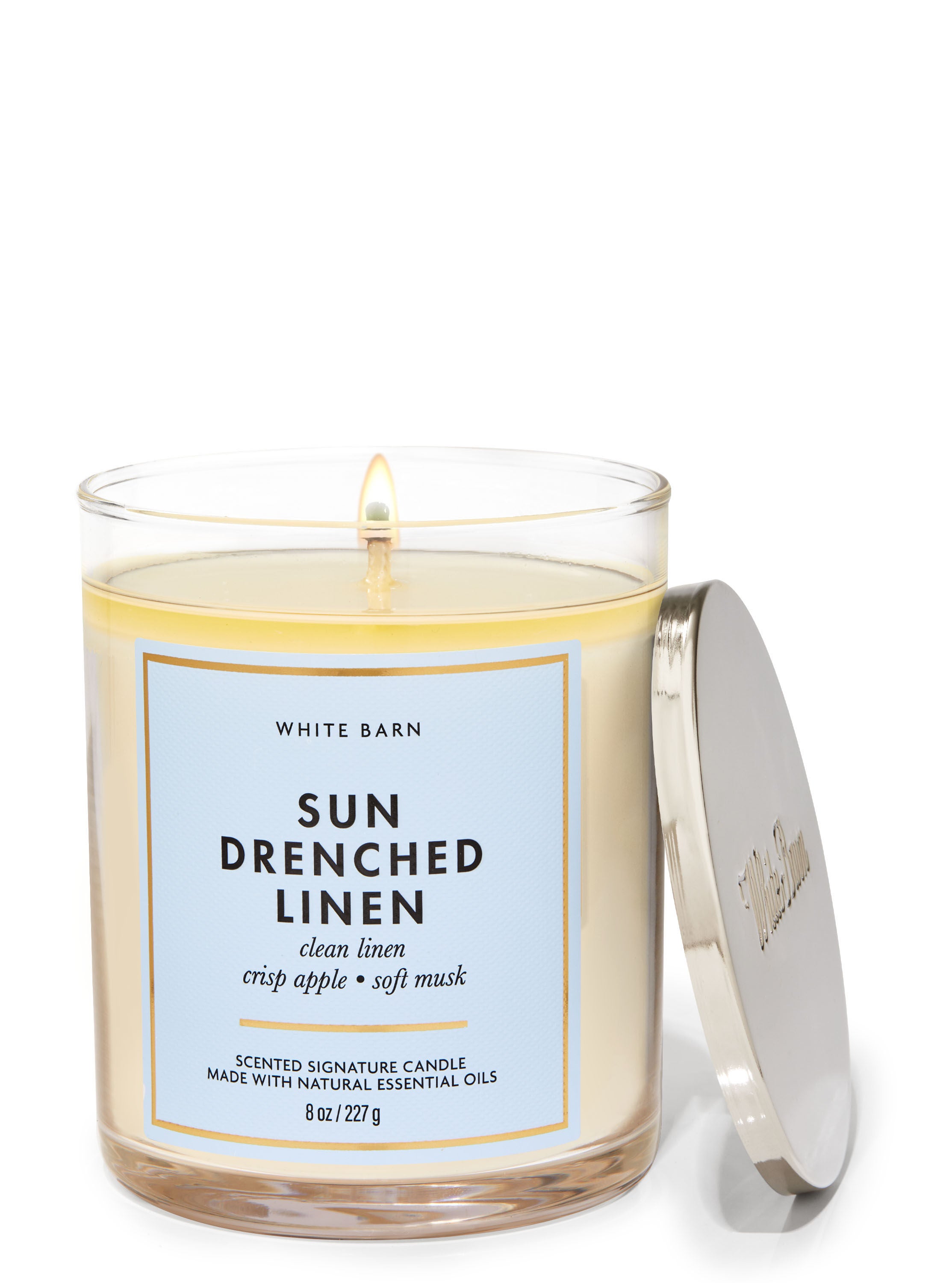 3. Mahogany Teakwood Concentrated Room Spray
This fragrance by Bath and Body Works will create a vibe of the Autumn season. It has warm tones because of Mahogany teakwood and gives off a smell of wood and spice. It is available in different products like body washes and moisturizers, room and home fragrances, and candles. One thing to keep in mind is that some users say that the candle and room spray, even though they are of the same flavour, might smell a little different from one another. Hence, if you are planning to use either because you love the other one, check before you do. Other than this, the scent is long-lasting and definitely worth a try.
4. Coffee and Whiskey Cologne
Bath and Body Works' coffee and whiskey cologne is definitely one of the best ones on the list. It is a mix of spices and coffee. There are warm tones in the fragrance, including woody musk and an amber hint. This warm tone is balanced by the sweet smell of coffee. This is a very long-lasting fragrance and works great as a cologne. You know that feeling when you use a fragrance before leaving home and come back and the hint of that smell is still there? This is that fragrance. This fragrance is available in fragrance mists, colognes, scented candles, and even body care products like body wash and moisturizers. The only drawback about this is that it seems a little expensive. It costs up to 40 dollars, but if you like a good aroma, you can definitely go for it.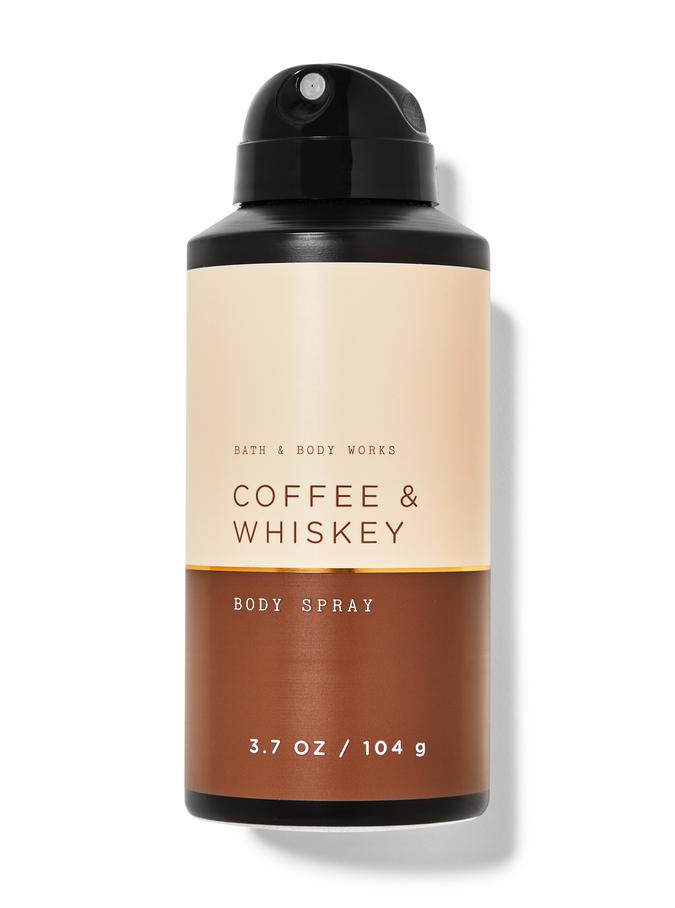 5. Gingham Love Fine Fragrance Mist
If you are a fan of scents from flowers and fruits, this is for you. The Gingham Love Fine Fragrance Mist has scents of rose and red berries. It also has an undertone of freesia to balance out the sweet smell. The fruity smell is not overwhelming and is subtle. It is available in the form of fragrance mists, of course, as well as body care products like body washes. There is one drawback to the mist. It is that the duration the scent stays good for is less. Hence, you might have to keep using the mist for short durations. Overall, it is good, and you can give it a try.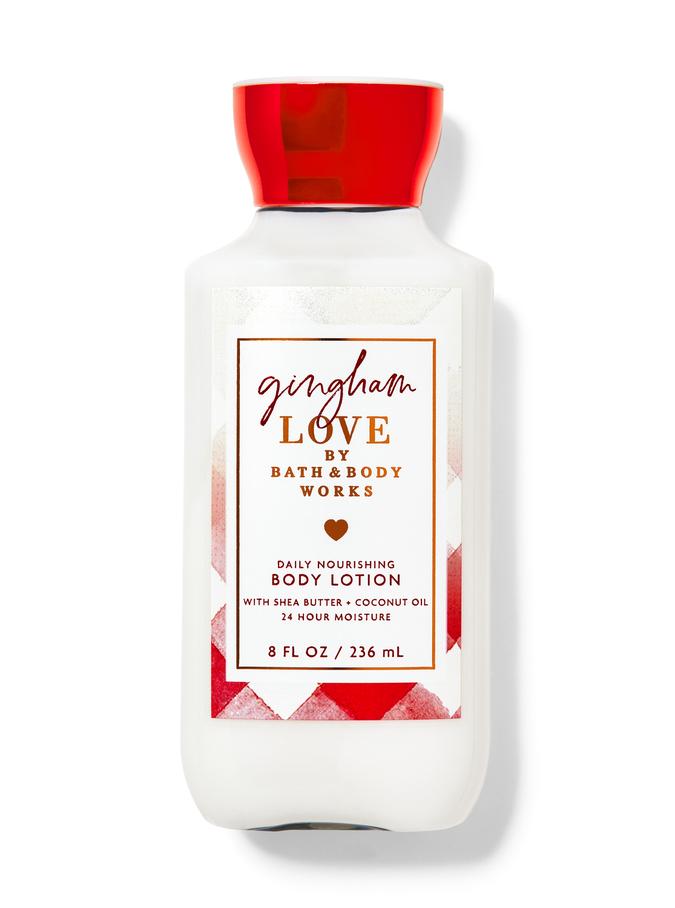 See Also: 5 Best Maybelline Products of 2023