Urban Decay, the "Holy Grail of Makeup" has been quite successful in stealing the beauty spotlight with its high-end, cruelty-free products. The fact that the brand doesn't compromise on quality is yet another reason for its popularity among makeup fanatics. What makes Urban Decay or UD, as makeup lovers call it, special is the simple fact that the brand is not hyper-focused on flaws and imperfections. UD has been phenomenal in smashing the conventional idea that makeup is to fix flaws. With Urban Decay, you can just have fun with your makeup, thus falling in love with the process, and also with yourself. We have curated a list of some of Urban Decay's top products to add a splash of colour to your makeup bag. Get ready to have fun!
1. All-Nighter Waterproof Setting Spray
The Urban Decay All Nighter waterproof makeup setting spray is used at the end of the makeup. When you are done using the makeup products, spray this makeup setting spray, and you will not have to worry about your makeup melting or smudging after hours and hours of dancing and partying. The best part of this spray is that it highlights the highlighter! It amplifies the makeup and makes it more even-toned. Furthermore, it stays on for a good amount of time without wearing off. The one drawback of this setting spray is that it may not be very suitable for oily skin. Further, it costs around 15 dollars and is available on the websites of Amazon, Nordstrom, and Target.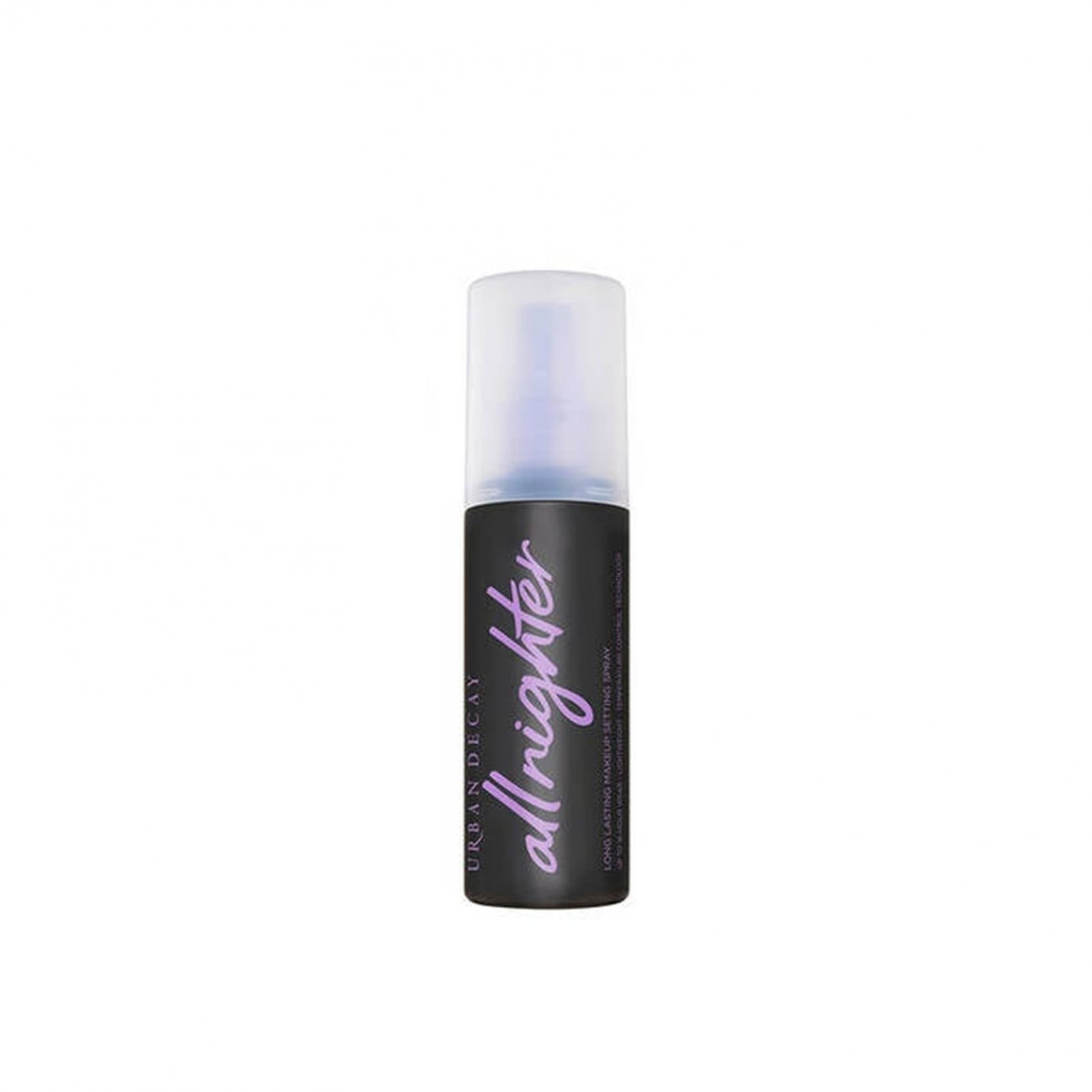 2. Quickie 24-Hour Multi-Use Hydrating Full Coverage Concealer 
The Urban Decay Quickie 24-Hour Multi-Use Hydrating Full-Coverage Concealer is one of the best products from Urban Decay. The concealer is known to give good coverage, both for dry and oily skin. The concealer, though, can dry out easily, as reviewed by users, so it is important to use it with lots of moisturizers or face oil to keep the face flake-free. The concealer comes with a double applicator, which makes it very convenient to cover all the curves and edges of the face without a lot of effort. It is available in 24 shades for different skin tones. The concealer is good for blending and covering blemishes easily. It is available for a price of 33 dollars on the websites of Ulta, Sephora, and even Urban Decay's website.
3. Eyeshadow Primer Potion 
The Urban Decay eyeshadow primer potion is an excellent base for the eyelids before applying eyeshadow. Our eyelids have creases where the eyeshadow tends to settle, and this highlights the creases even more. The eyeshadow primer potion helps provide a good base and further prevents the eyeshadow from settling in the creases. You can also apply this primer potion on top of the eyeshadow. If you like the pigment of eyeshadow and not the powdery effect it has, The potion has a doe-foot applicator. Hence, if you are using this potion on your eyeshadow, apply it using your fingertips because the product will stick to the applicator, spoiling it. The primer potion is available for 22 dollars on Amazon, Sephora, and Ulta.
4. Naked2 Basics Mini Palette 
The Urban Decay naked2 basics mini palette comes in six different nude shades. This is an eyeshadow palette, and if you are someone who likes nude shades instead of colours and glitter, this is for you. The six shades are very different yet part of the same family. So, you can experiment by using more than one colour at a time. You can also use this palette for highlighter if, again, you would like to highlight without glitter and shimmer. The palette is designed to be pocket-sized and can be carried anywhere very easily; you will not even need a purse for it. Also, it can be bought in six different colour palettes. The one drawback of this product is that it is not very suitable for darker skin tones. It is available for approximately $30  on the website of Urban Decay.
5. Vice Hydrating Lipstick 
Urban Decay is known for its brilliant lipstick shades that add a splash of colour and fun. They have the best quality when it comes to lipsticks. The lipsticks are extremely moisturizing, thanks to the avocado oil. The lipsticks are highly pigmented and leave a bold and good colour on the lips after application. The best part is that despite the high pigmentation, the lipstick is lightweight, and you will not feel that there is something extra on your lips throughout. The lipstick is long-lasting, too. The only drawback is that some people tend not to like its smell. The lipstick costs around $20  and is available at Sephora, Ulta, and Urban Decay.