Korean everything is kimchi-ng for world domination, and New York City is no exception to this culinary conquest. Welcome to the world of Korean cuisine, where flavors explode and tradition intertwines with modernity. From sizzling barbecue to comforting bowls of bibimbap, Korean cuisine has captivated food enthusiasts with its bold flavors and unique cooking techniques. If you're ready to embark on a flavorful adventure, join us as we explore the best Korean food joints in the concrete jungle of NYC.
1. Crispy Delights- Pancake Paradise: 
Start your day with a taste of crispy perfection, with Crispy Delights. Located in the heart of Koreatown, this unassuming gem specializes in Korean pancakes, known as jeon. These golden wonders come in various forms, including the classic kimchi jeon and haemul pajeon (seafood pancake). Crispy on the outside and packed with delightful fillings, these pancakes are a satisfying treat that pairs perfectly with a cold bottle of soju. (Skip the soju for breakfast, though.)
2. Kimchi Haven – A Flavorful Fiesta:
Located in the heart of Manhattan, Kimchi Heaven is a vibrant eatery that will make your taste buds tingle with excitement. As soon as you step inside, the aroma of sizzling meats will greet you. This restaurant specializes in samgyeopsal, thick slices of pork belly grilled to perfection. The accompanying banchan, or side dishes, are an assortment of colorful and tangy delights. Be sure to try their signature kimchi, a spicy and fermented cabbage dish that will leave you craving for more.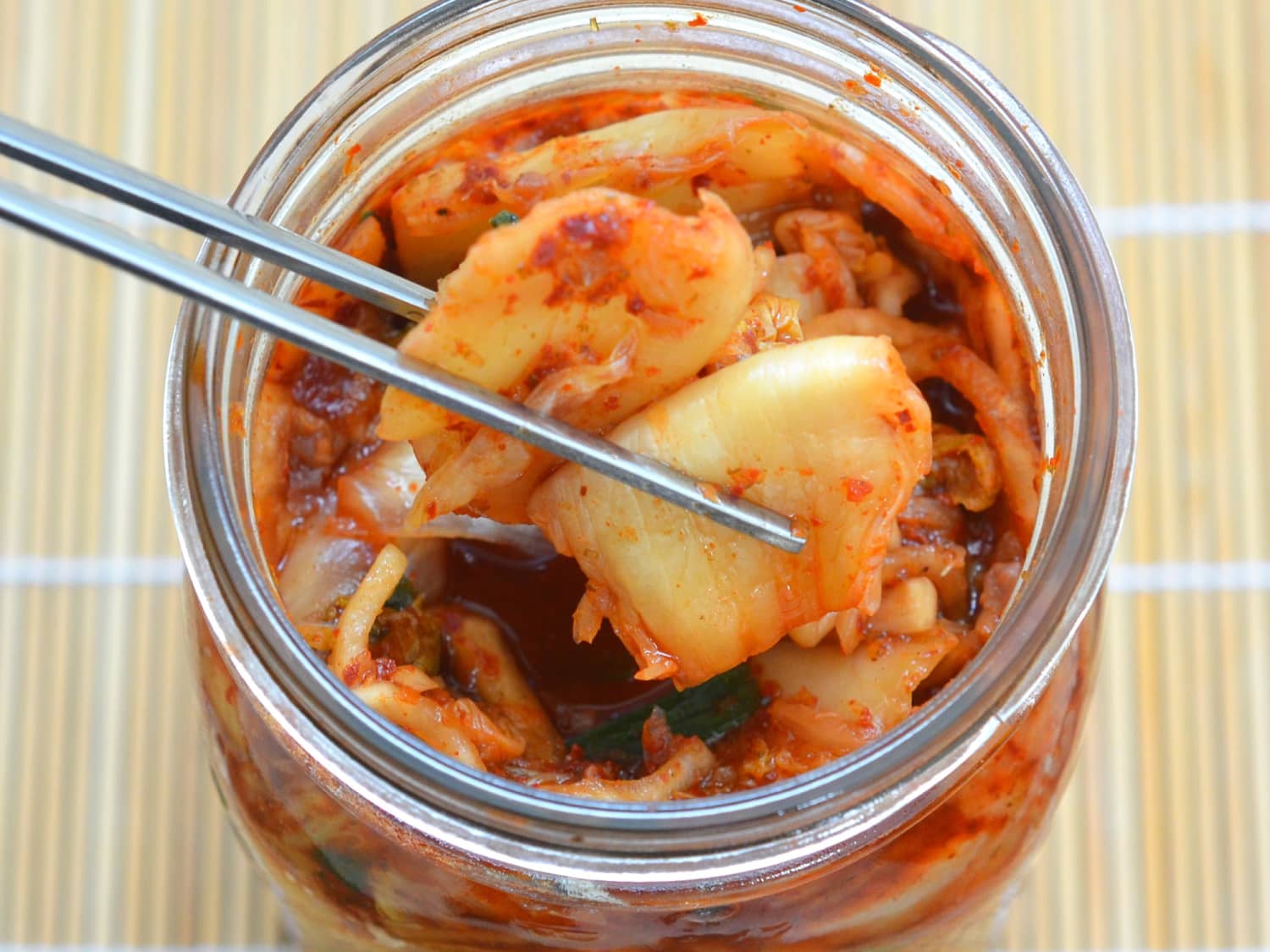 3. Bulgogi Bonanza – A Meat Lover's Paradise:
For all the carnivores out there, Bulgogi Bonanza in Brooklyn is a must-visit destination. This joint takes Korean barbecue to new heights with its marinated beef, expertly grilled at your table. The sizzle and aroma will transport you to the bustling streets of Seoul. Don't forget to wrap the succulent meat in lettuce leaves, adding a touch of sweetness with their secret sauce. The combination of flavors will have you begging for seconds.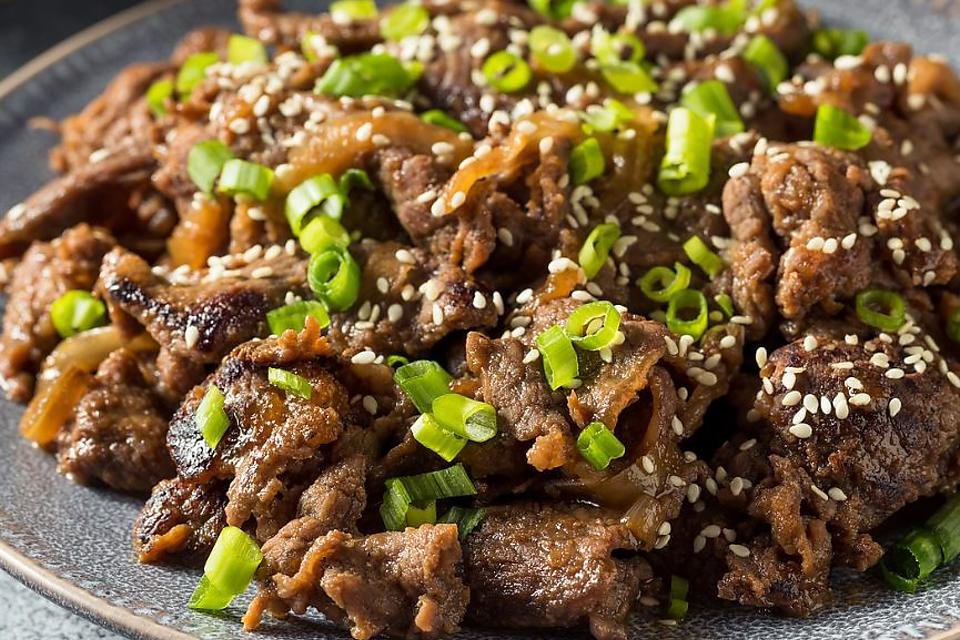 4. The Fermentation Station- Kimchi Chronicles:
Step into a world of tangy goodness at The Fermentation Station, where jars of kimchi line the walls like colorful soldiers ready for battle. This cozy little eatery in Brooklyn pays homage to the fermented wonders of Korean cuisine. Sample their homemade kimchi, lovingly prepared with a secret blend of spices that dance on your tongue. The menu also features other fermented delights, such as kimchi pancakes and kimchi stew, ensuring an unforgettable experience for every kimchi aficionado.
5. The Side Dish Sanctuary-Banchan Bliss: 
in the heart of Flushing, Queens, The Side Dish Sanctuary beckons with an array of banchan (side dishes) that will ignite your senses. This intimate eatery takes pride in serving an assortment of delectable small plates, from pickled vegetables to marinated tofu and everything in between. The harmonious blend of sweet, savory, and spicy flavors makes each bite an adventure. Indulge in a feast of banchan, and you'll discover the true essence of Korean dining.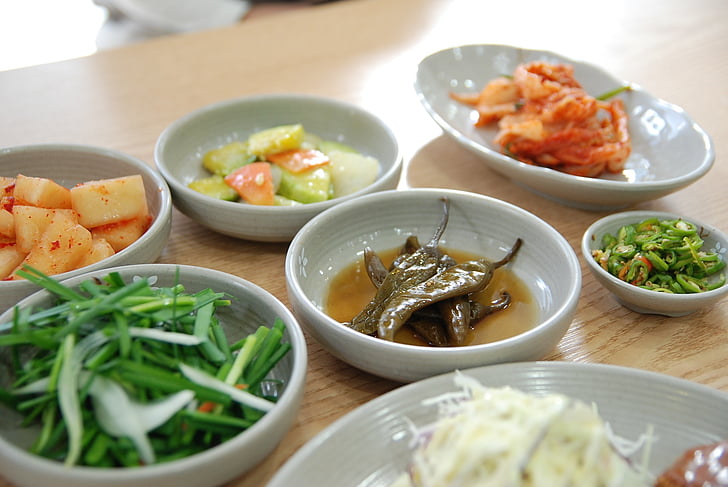 6. Tteokbokki Treats – Spicy Rice Cake Sensation:
If you're in the mood for a fiery and addictive snack, head over to Tteokbokki Treats in Manhattan. This tiny eatery serves up tteokbokki, a popular street food dish made of chewy rice cakes drenched in a spicy chili sauce. The combination of soft and chewy rice cakes with bold sauce will create an explosion of flavors in your mouth. Be sure to have a refreshing beverage nearby to tame the spice!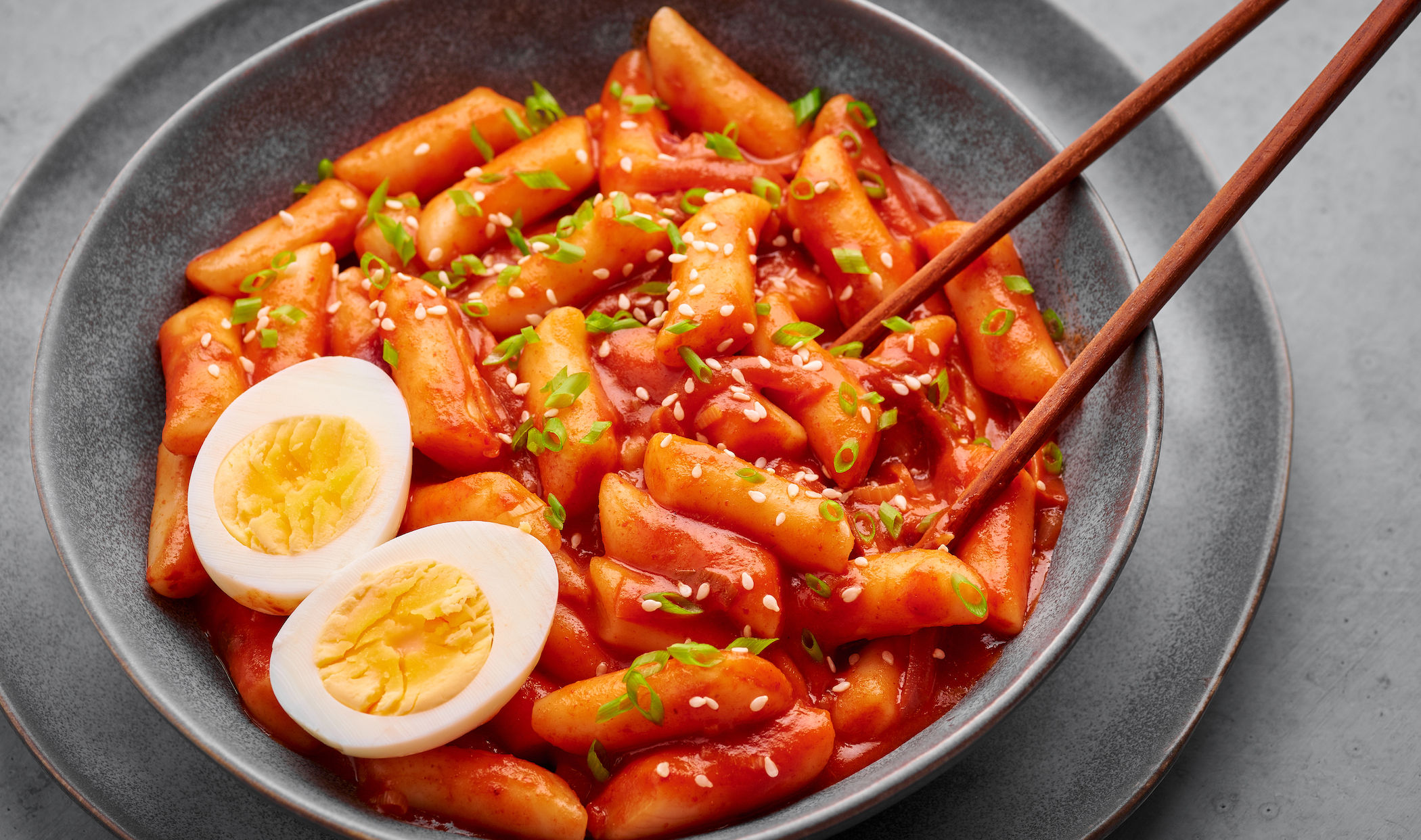 7. Kimbap Kingdom – Rollin' in Flavors:
Located in Staten Island, Kimbap Kingdom reigns supreme when it comes to Korean sushi rolls, known as kimbap. These rolls are filled with a variety of ingredients, such as marinated beef, pickled vegetables, and sesame rice, all wrapped in a sheet of seaweed. The result is a perfect bite-sized delight bursting with flavors. With options for meat lovers and vegetarians alike, Kimbap Kingdom offers a royal feast for all.
8. Jjigae Junction – A Hearty Stew Adventure:
For those seeking a soul-warming experience, Jjigae Junction in Queens is the place to be. Specializing in hearty stews, this restaurant offers a variety of options, from spicy kimchi jjigae to savory soybean stew. Each bowl is brimming with tender meats, vegetables, and a rich broth that will warm you from the inside out. Pair it with a bowl of steamed rice and let the flavors transport you to the cozy kitchens of Korea.
9. Bingsu Bliss – Sweet Shaved Ice Haven:
When it's time for dessert, Bingsu Bliss in Brooklyn is the ultimate destination. This Korean dessert joint serves up bingsu, a delightful shaved ice treat topped with an assortment of goodies. From sweet red bean paste to fresh fruits and condensed milk, every spoonful is a burst of sweetness and texture. Share a bowl with friends or savor it all by yourself; either way, it's pure bliss.
10. K-Treats Kingdom- Sweet Sensations:
Finish off your Korean culinary journey with a visit to K-Treats Kingdom, a whimsical dessert haven. Located in Brooklyn, this charming spot offers a delightful range of Korean sweets and treats. Sample the iconic bingsu or savor the rich and creamy flavors of a matcha green tea latte. K-Treats Kingdom is a delightful escape into a world of sugary bliss that will leave you with a sweet tooth like no other.
So, it is safe to say that in the city that never sleeps, Korean cuisine is taking a kimchi-nap over taste buds and leaving everyone saying, "Seoul good!"