As women, we all know that eventually, we will have to face menopause. It's a natural part of growing old, and it is not easy to tackle. The emotional ups and downs of menopause are like those of a rollercoaster, and they might make you want to scream at times. Menopause, however, is not like a one-minute ride on a rollercoaster; it may linger for years, and there is no way of simply stepping off once you've experienced enough.
Many women find menopause to be a challenging and perplexing period, full of changes in our bodies and minds that make us feel like we are on an emotional roller coaster. The symptoms of menopause, from hot flashes and night sweats to mood changes and insomnia, may be debilitating.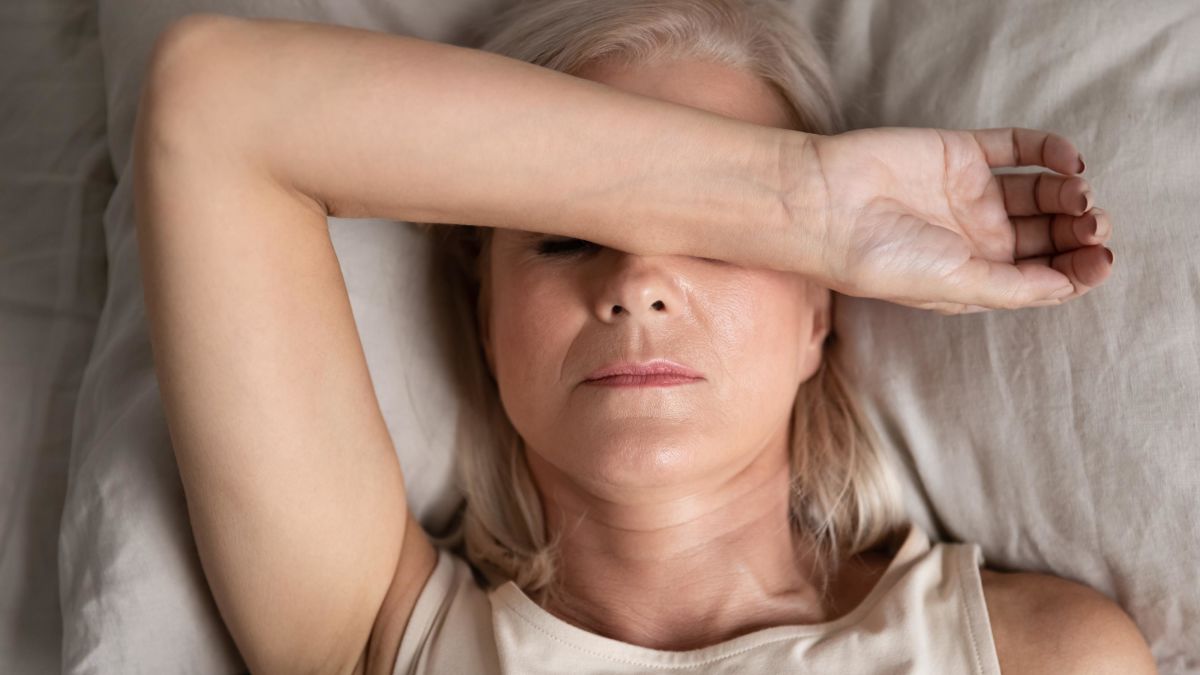 Here are some ways to deal with menopausal symptoms so you can relax. All the details you need to know about menopause can be found here.
But it's not all doom and gloom! While menopause may be challenging, it's also an opportunity to focus on self-care and embrace a new chapter in life. Whether you're approaching menopause or in the midst of it, our goal is to provide you with the information and support you need to feel empowered and confident during this time of transition. The journey through menopause is an exciting one, so buckle up! and read on.
Menopause 1O1
A woman's fertile age ends naturally with menopause, a natural biological condition. After 12 months without a menstrual cycle, a woman is said to have achieved permanent amenorrhea. There are several phases of menopause, including perimenopause, menopause, and postmenopause. It is helpful for women to be aware of these phases as they go through menopause.
The transition towards menopause is known as perimenopause, and it is characterized by the onset of menopausal symptoms including hot flashes and excessive sweating as well as changes in the monthly cycle.
The term "post-menopause" is used to describe the time after menopause during which a woman hasn't had a menstrual period for at least twelve months. Many unpleasant physical and mental symptoms of menopause are caused by the sudden decline in estrogen and progesterone production. The average age of menopause onset is 55 years old; however, it may occur at any time between 45 and 55.
After menopause, some women continue to have symptoms and face an increased risk of developing certain diseases; this period is known as postmenopause.
Menopause symptoms range from physical changes like vaginal dryness and night sweats to mental shifts like memory loss and trouble focusing that may be very disconcerting.
What to Do About Menopausal Symptoms
As we've learned, menopause is a physiological and psychological transformation that every woman goes through at a certain time in her lifetime. Let's go further into menopausal symptoms and discuss solutions for dealing with them.
Insomnia and Hot Flashes
Sweating, flushing, and a racing heart are all symptoms of a hot flash, which are abrupt sensations of great heat. Hormonal shifts and hot flashes may impair sleep, making sleeplessness a typical symptom of menopause. These symptoms may be controlled by the use of a number of different coping methods, such as regular exercise and learning to relax.
If you have heat flashes, you may lessen their severity by dressing in layers.
You should set your air conditioner to between 16 and 18 °F for resting, or you may open the doors and windows to let in fresh air.
Avoid stimulating substances like coffee, liquor, and spicy meals close to bedtime.
Irregular Periods
This is a rather typical symptom of menopause.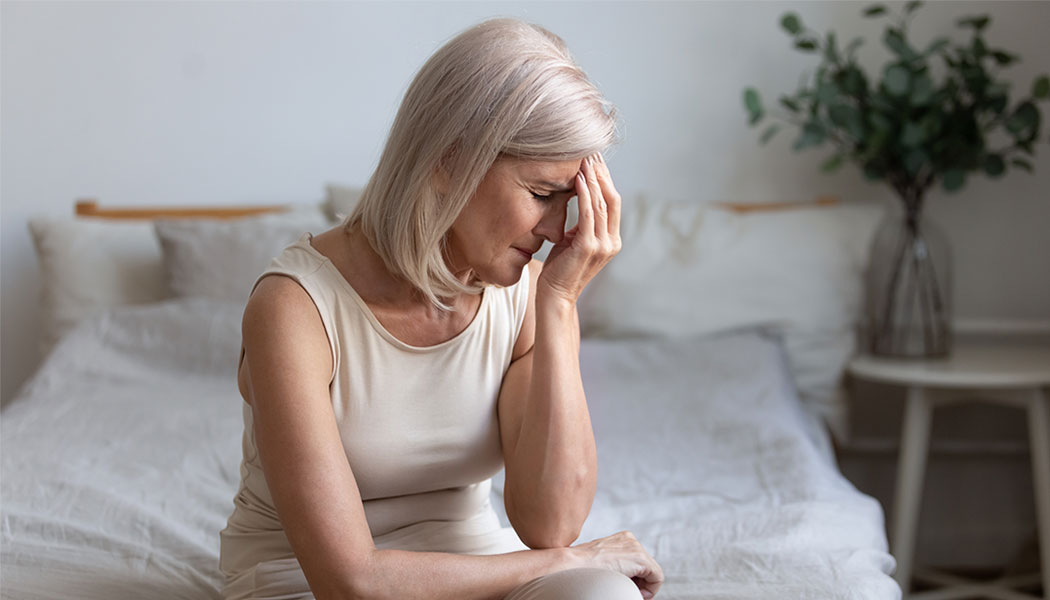 Fortunately, birth control is one option for managing irregular menstrual periods.
Keeping track of time intervals helps in recognizing trends or shifts.
Vaginal dryness 
Vaginismus, brought on by menopause's drop in estrogen levels, may make sex unpleasant and raise the chance of contamination. Vaginal dryness may be treated with a variety of methods, such as using an OTC lubricant or moisturizer, but you can also attempt
Consultation with a medical professional about estrogen patches or rings
Increasing blood flow to the region by engaging in sexual activity on a regular basis
Menopause Treatments
Menopause symptoms may be treated with a variety of different methods. By examining the potential positive and negative aspects of each treatment option with a healthcare professional, the most appropriate option for each individual can be chosen. Regular examinations and tracking are also necessary for the treatment plan's effectiveness and safety.
Changing or Adapting a Lifestyle
Modifying one's way of living may reduce the severity of certain menopausal symptoms. Among them are:
Consuming a diet abundant in fresh produce, veggies, and whole grains
Participating in constant physical fitness has been shown to improve bone density and muscle development.
Sufficient sleep is useful for controlling tiredness and mood swings.
Taking deep breaths, meditating, or doing yoga are all excellent ways to reduce stress.
Hormone Replacement Therapy (HRT)
With this therapy, hormones (estrogen and progesterone) that naturally decline during menopause are replaced. Tablets, patches, lotions, gels, and intrauterine devices are all viable delivery methods for HRT. This treatment has shown promise in alleviating menopausal symptoms, including cramps and painful sex.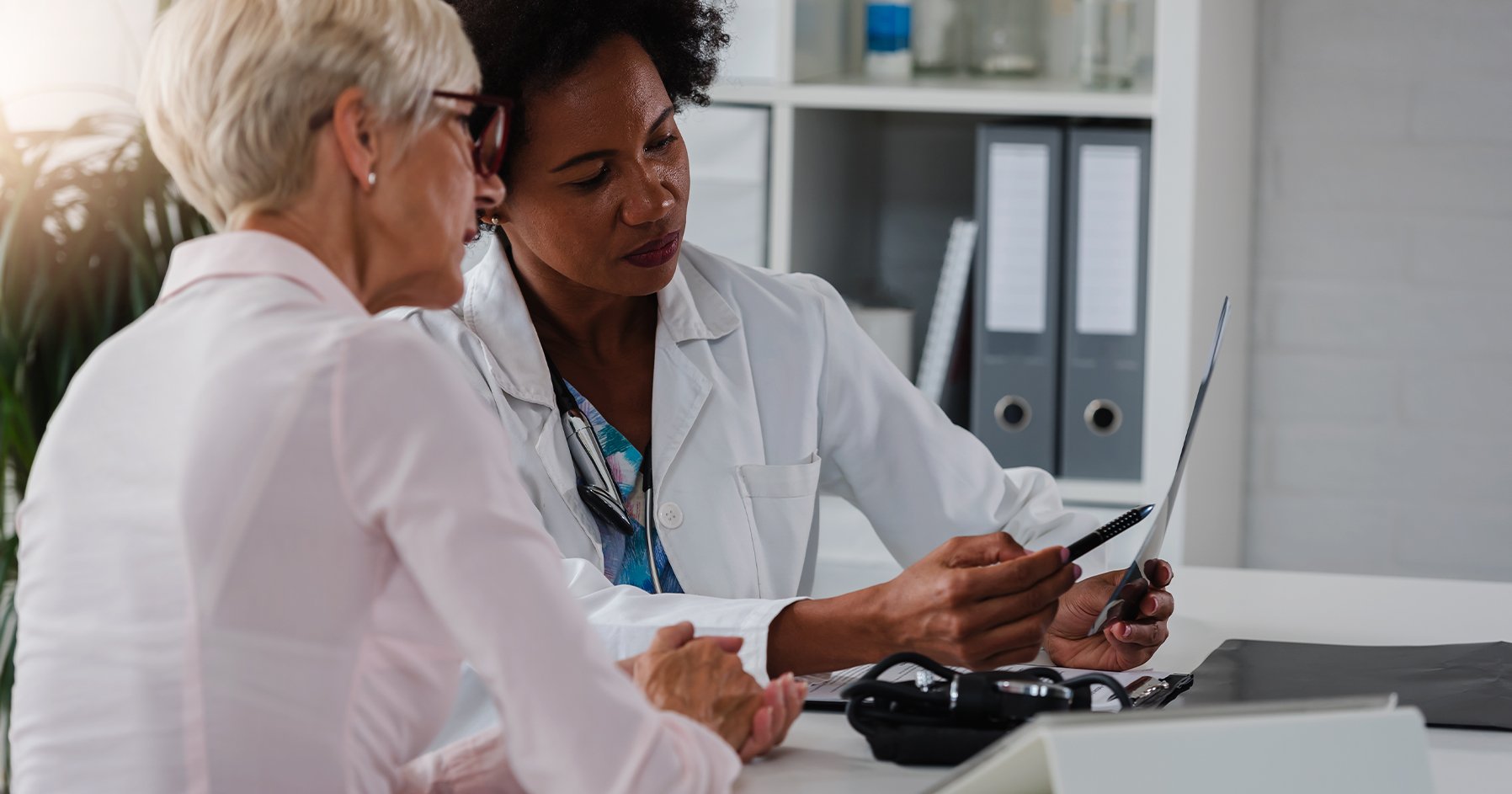 The increased chance of developing breast cancer, blood clots, and stroke are nevertheless causes for worry.
Other Therapies
Black cohosh, soy, and red clover are some examples of herbal treatments.
To treat symptoms, acupuncture uses needles inserted into the body at strategic places.
Therapeutic massage, which helps ease stress and anxiety
While some women may benefit from unconventional treatments, the proof of their efficacy is scant.
Don't let the onset of menopause get you down, ladies! You can easily navigate this new phase of life if you're prepared with the correct information, support, and treatment alternatives. Let's take this next step in our lives and make it the finest one yet!
See Also: Worried about a Missed Period? These Might be the Reasons