In recent years, an unusual but growingly popular sleep hack known as "mouth taping" has gained favor among those trying to improve their sleep quality and general well-being. The simple technique entails placing a little piece of tape over the lips while sleeping. Proponents of this practice think that it can promote healthier breathing patterns, resulting in less snoring and sleep apnea.
Nasal breathing is thought to be more efficient for sleeping respiratory function because it filters, warms, and humidifies the air before it reaches the lungs. Mouth taping promotes nasal breathing, which may result in more restorative sleep and a relaxation response from the parasympathetic nervous system.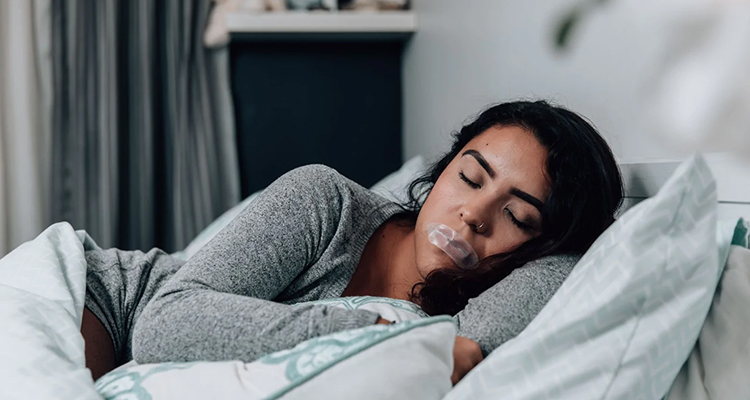 The Mechanics of Mouth Taping
The reasoning for mouth tape is to encourage nasal breathing while sleeping. When we breathe in via our nose, the air goes through a variety of helpful processes before reaching our lungs. For starters, the nose functions as a natural filter, catching dust, allergens, and pollutants and keeping them out of the respiratory system. This filtering process helps to maintain improved air quality, which is especially important for people who have allergies or are sensitive to airborne pollutants.
Individuals may report increased sleep quality as a result of enhanced respiratory function when using mouth tape to induce nasal breathing. Better oxygenation and efficient breathing, as a consequence, lead to more peaceful and restorative sleep, which benefits overall health and well-being.
The Advantages of Nasal Breathing
Snoring Reduction: Snoring is caused when the soft tissues at the back of the throat vibrate as a result of a clogged airway. Mouth taping may help decrease or even eliminate snoring by encouraging nasal airflow, resulting in more tranquil sleep for both the individual and their sleep partner.
Improved Oxygen Supply: Breathing via the nose increases the body's ability to take oxygen from the air. Efficient oxygenation is essential for general health and can lead to more restful sleep.
Sleep Apnea Management: While mouth taping is not a cure for sleep apnea, it may be used in conjunction with traditional therapies. Nasal breathing helps some people with moderate sleep apnea relieve their symptoms.
Improved Sleep Quality: Nasal breathing activates the parasympathetic nervous system, which promotes relaxation. This can result in deeper, more restorative sleep.
Considerations for Safety
It is critical to remember that mouth-taping may not be appropriate for everyone. Individuals with specific medical issues or respiratory difficulties should avoid this approach or seek medical advice before attempting it. Consider the following:
Nasal Congestion: If you have persistent nasal congestion or sinus problems, mouth taping may not be useful and may cause discomfort.
Allergies: Allergic responses to the tape's adhesive are possible. To reduce the danger, use hypoallergenic medical tape or specialized mouth tape.
Anxiety or Claustrophobia: For those who suffer from anxiety or claustrophobia, mouth taping may cause panic, making it an undesirable alternative.
Underlying Medical Conditions: Mouth taping may not be appropriate for those who have asthma, chronic obstructive pulmonary disease (COPD), or other respiratory diseases.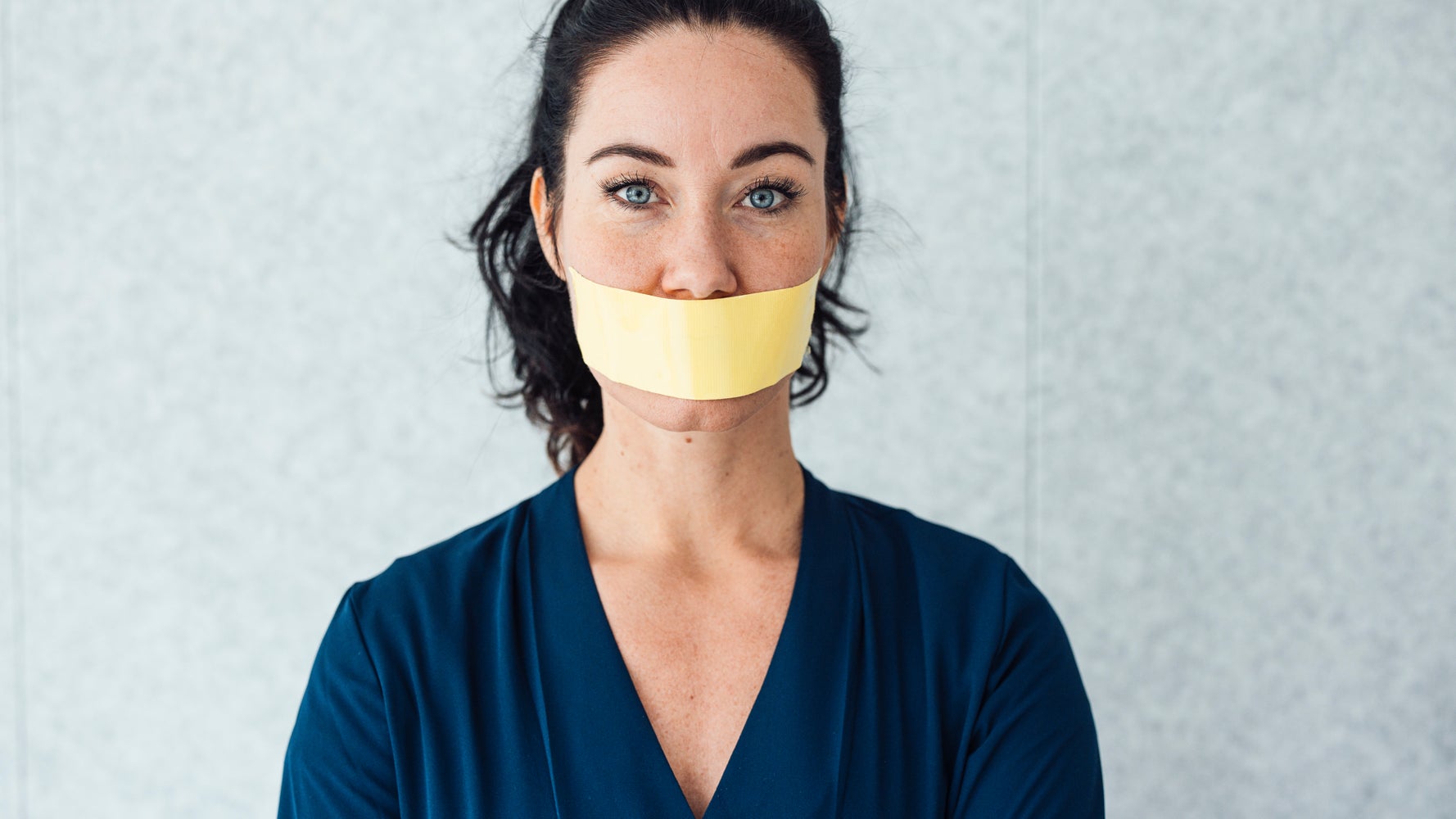 To guarantee safety and comfort, people contemplating mouth tape should learn the correct application and removal procedures.
Choose the Right Tape: Use a medical tape made exclusively for mouth taping or a specialized mouth tape available on the market.
Apply Gently: Gently apply the tape horizontally over your lips, making sure it is firm but not too tight. Avoid covering your whole mouth since a little opening allows for emergency breathing via your mouth if necessary.
Practice While Awake: Before attempting mouth taping while sleeping, wear the tape while awake to become acquainted with the experience.
Monitor Progress: Keep a sleep journal to monitor any changes or improvements in your sleep quality and overall well-being after adopting mouth taping into your regimen.
Mouth taping has emerged as a distinct and more popular sleep hack aimed at encouraging nasal breathing while sleeping. Proponents think that applying a tiny piece of medical tape or specialized mouth tape over the lips improves breathing patterns and offers possible advantages such as less snoring and enhanced sleep quality.
Nasal breathing filters, warms, and humidifies the air before it reaches the lungs, making sleep breathing more effective and healthy. However, before attempting mouth taping, it is critical to consider safety factors such as nasal congestion, allergies, anxiety, or underlying medical disorders. While lip-tapping may have major benefits for some people, it may not be appropriate for everyone. Individual variances should be acknowledged, as with any sleep-related practice. Experimentation, expert assistance, and proper application and removal procedures are essential in deciding whether mouth taping is an appropriate strategy for improving sleep health and general well-being. Always prioritize safety and seek personalized sleep solutions from healthcare specialists.
See Also: Everything You Need to Know About the Sofwave Treatment