Are you tired of battling the frizz monster every time you step out of the shower? We're here to show you that having frizzy hair can actually be a fun and stylish adventure. The key lies in finding the perfect haircut that works with your natural texture rather than against it. So, put down that straightening iron and get ready to embrace the wild and wonderful world of frizzy haircuts.
Identifying your hair type is key to selecting a haircut that will enhance your natural beauty and keep frizzies in check. Taming those unruly locks becomes a daily struggle. That's why finding the perfect haircut for frizzy hair is essential.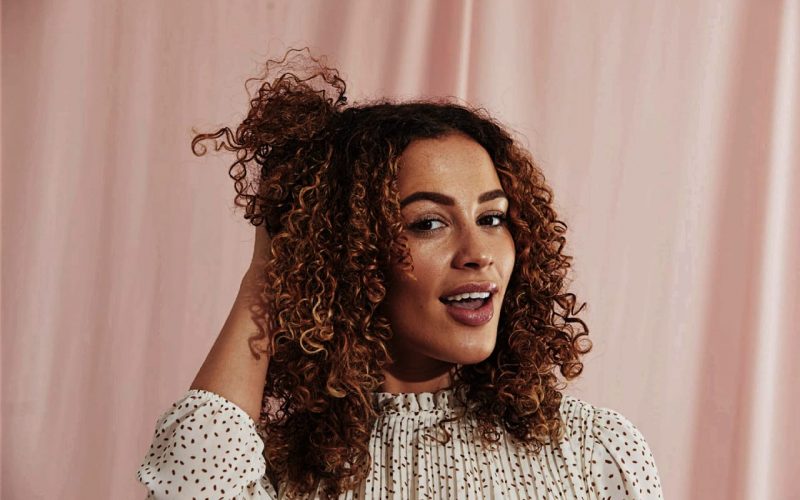 From layered haircuts that add dimension and movement to bob styles that bring structure and sophistication, there is a wide range of haircuts that can tame and showcase your frizzy hair. So, get ready to explore the world of frizzy haircuts and discover the one that will make you feel like a true hair goddess.
The Best Haircuts
Frizzy hair lacks smoothness, gloss, dryness, and tangling, making it difficult to manage and style. It is important to distinguish between curly and frizzy hair to get the ideal haircut.
While frizzy hair is more unruly and lacks definition, curly hair is characterized as having distinct curls or waves. Even with curls, hair can become frizzy, but not all frizzy hair is curly. It will be easier to get the ideal haircut that solves frizz-related difficulties if you are aware of the unique qualities of your hair.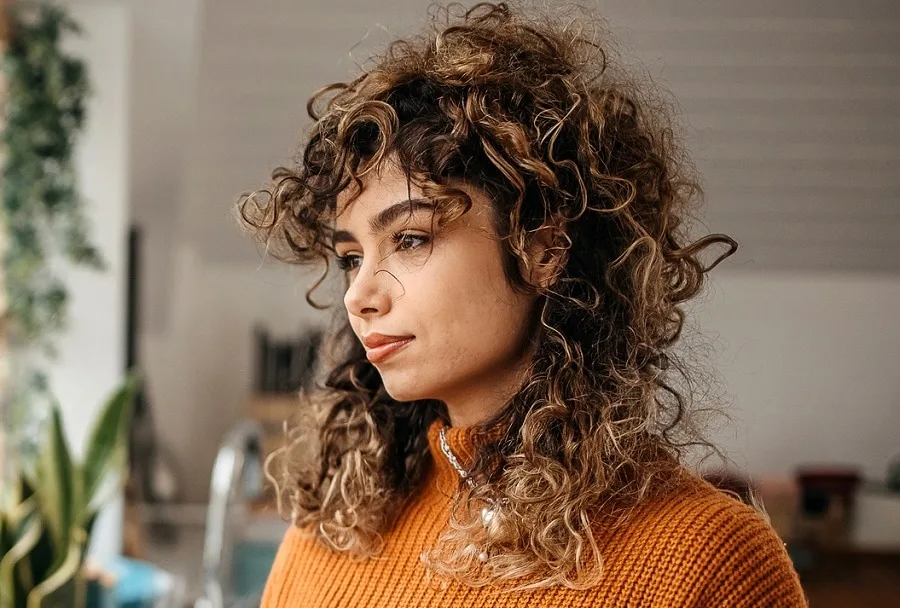 When it comes to finding the perfect haircut for frizzy hair, there are a few things to keep in mind that can make a big difference:
Hair length:
Shorter cuts tend to be lighter and can help control frizz more effectively.
Longer cuts add weight to the hair, making frizz more manageable.
Hair texture and thickness:
Fine hair benefits from shorter styles that provide structure and prevent excess frizz.
Thick hair can handle more weight, making longer cuts a good option to control frizz.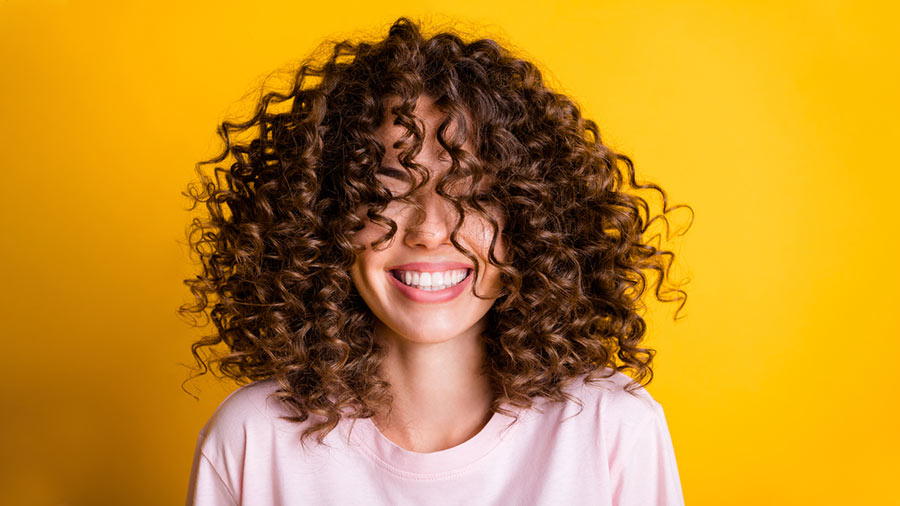 Face shape:
Consider your face shape when choosing a haircut, as certain styles can complement different face shapes.
Find a haircut that flatters your features while addressing frizz-related concerns.
Lifestyle and maintenance preferences:
Evaluate the amount of time and effort you're willing to invest in styling and maintaining your hair.
Some haircuts require more styling and upkeep, while others offer a more low-maintenance approach.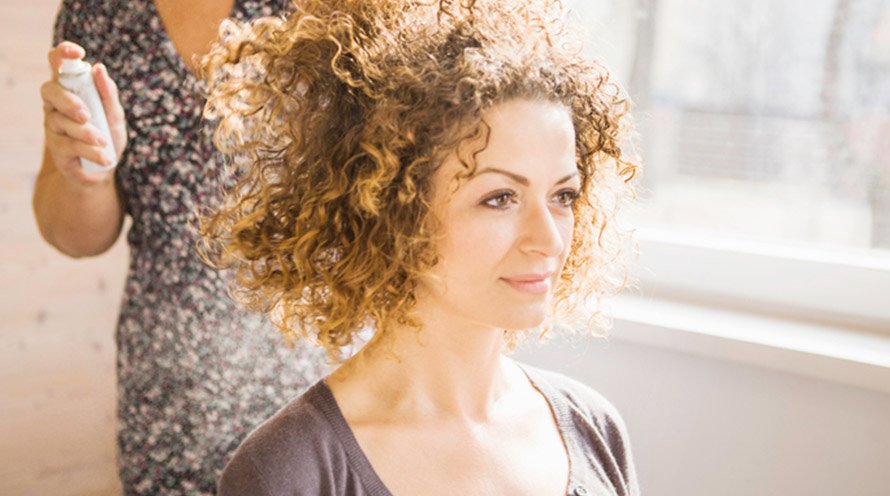 Layered Haircuts
Layered haircuts are like the superheroes of frizzy hair! They swoop in to save the day by reducing bulk and adding some serious movement to your locks. Picture strategically cutting different lengths throughout your hair, creating layers that work together to give your frizzy hair a lighter and more manageable vibe.
These layers are like the Avengers, teaming up to distribute the volume of your hair and give it a balanced and controlled appearance. You can choose long layers for an extra dose of dimension and softness or go for shorter layers to rock a textured and playful look. With layered haircuts, frizz doesn't stand a chance!
Bob Haircuts
Bob haircuts are like the cool and confident best friends of frizzy hair! They bring structure and control to the party while still letting your natural texture shine. With a bob, you can bid farewell to frizz-induced chaos.
This timeless style works its magic by giving your hair a defined shape and taming those wild frizzies along the way. Whether you rock a chin-length bob or go for a longer bob (aka lob), you'll keep the weight of your hair in check and prevent any frizz overload.
And if you want to kick it up a notch, adding some layers to your bob will give you that extra movement and dimension. Bob haircuts: the secret weapon against frizz!
Pixie Cuts
These are the fearless rebels of frizzy hair! If you're ready to take a bold leap, a pixie cut is the way to go. By going short, you'll minimize the visibility of frizz and unlock a whole new level of chic and low-maintenance style.
Pixie cuts are perfect for frizzy hair because they let your natural texture steal the show without overpowering your face. And hey, why not kick it up a notch by adding some layers or tousled bangs?
These extra touches will enhance the texture of your hair, giving you a playful and effortless vibe. Get ready to rock that pixie cut and let your frizz run wild in the most fabulous way possible!
Twisted Pompadour
Get ready to turn heads with the twisted pompadour, a stylish and easy hairstyle for thick and frizzy hair. This stunning look involves dividing your hair into three sections and using bobby pins to secure them.
The voluminous top section will be the star of the show, forming a beautiful pompadour that adds height and drama. The middle section will feature tight side twists that create a sophisticated and elegant touch.
Finally, the bottom section will be styled into gorgeous curls, completing the look with a flourish. The twisted pompadour is a fantastic way to showcase your frizzy hair while keeping it stylish and under control. So grab your bobby pins and get ready to rock this fabulous hairstyle!
Bangs and Waves
Bangs and waves are a match made in hair heaven! For frizzy hair, this combination is the ultimate French-girl chic style. It's a fantastic haircut that requires minimal effort but delivers maximum impact.
Accept your natural texture and let those waves flow freely, adding a touch of carefree elegance to your look. Pair it with some bangs, and you've got yourself a winning combination that exudes effortless coolness.
The best part? This haircut for frizzy hair doesn't demand excessive styling or maintenance. It allows you to adapt your unique texture and rock a chic, low-maintenance style that's sure to turn heads. Get ready to channel your inner French-girl charm with bangs and waves that perfectly complement your frizzy hair. C'est Magnifique!
To tame frizz and embrace your unique hair texture, consider factors like length, texture, face shape, and lifestyle when choosing the best haircut for frizzy hair, ensuring a stylish and confident look that suits your needs.