Our moods, clothing, and sense of style may all be improved by the colors on our nails. The right nail color may help you show off your style and give every outfit extra flair. Choosing the ideal hue might be complicated with so many possibilities available. The proper nail color can leave a lasting impression, whether it's a brilliant summer hue or a chic winter tint. Prepare to learn about the most lovely hues that will make you feel beautiful all year! No matter the occasion, these classic hues will make your nails appear gorgeous.
1. Brilliance of Red
Let's start with a classic that is always in style, red. A confident and sophisticated option that never goes out of style is a flaming, vibrant red. It adds a dash of glitz to any ensemble and is ideal for making a statement.
2. Nude
Choose a neutral nude tone for an easily stylish and elegant appearance. Nude polish is a popular choice among many because of its adaptability and subtle elegance, which match well with every outfit and suit any skin tone.
3. Ballet Pink
This soft, delicate pink color gives your nails a feminine, romantic feel. It is a subdued and adaptable color that enhances your entire appearance and looks great in every season, from spring to winter.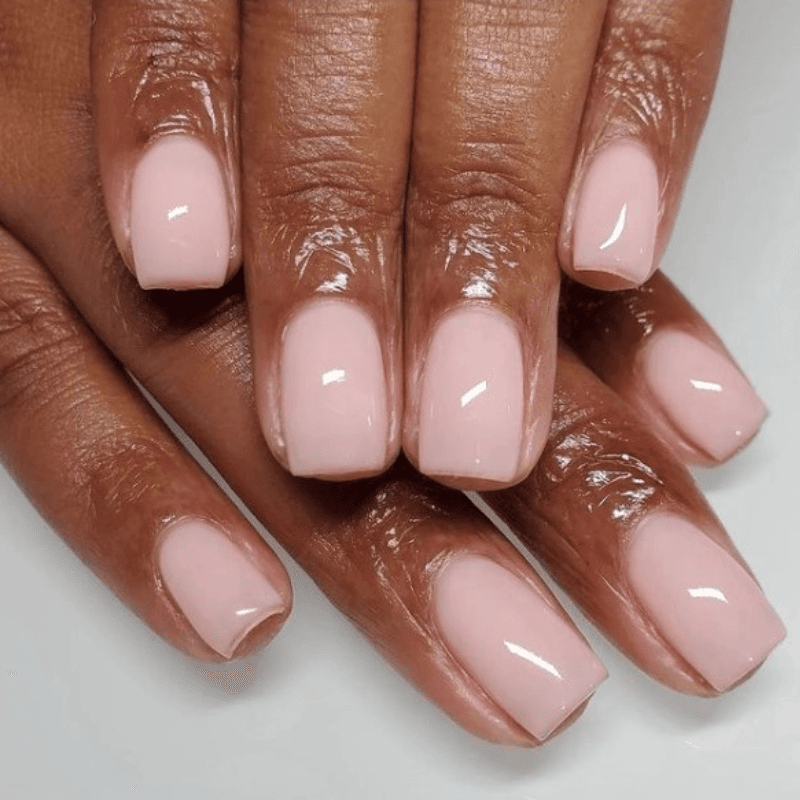 4. Coral
A lively and vivid coral shade gives your nails an immediate boost of color and vigor. This vibrant color gives any outfit a cheery feel and is ideal for the warmer months. It enhances your style and complements a range of skin tones.
5. Deep Burgundy
If you're looking for a rich, classy color, deep burgundy is the way to go. It gives your nails depth and elegance, making them the ideal choice for formal occasions or when you want to make a classy statement.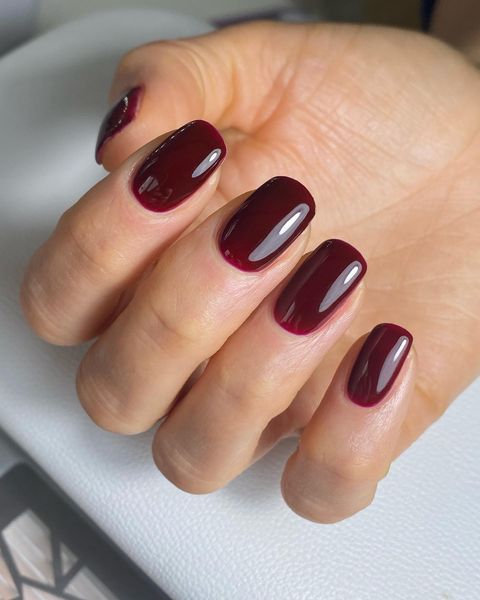 6. Deep Sapphire
Deep sapphire blue polish may be used to make a strong, eye-catching statement. Your nails will look mysterious and confident with this deep color. Trendsetters love it because it is a compelling color that sticks out on any occasion.
7. Metallic Silver
Adopt this trend for a futuristic and edgy appearance. Your nails will have an alluring sheen thanks to this sleek, contemporary color, which catches the light. When you want to channel your inner rockstar or go out on the town, it's ideal.
8. Brilliant Orange
Look no further than brilliant orange if you're seeking a color that shouts summer. This energizing color is bold, entertaining, and ideal for hot, sunny days. It gives your nails a vivid flash of color that makes them stand out in a crowd.
9. Mint Green
Mint green is the best color choice for a light and airy appearance. This cool, tranquil color reminds people of springtime and creates a peaceful feeling. It's the ideal shade for individuals looking for a distinctive and current manicure.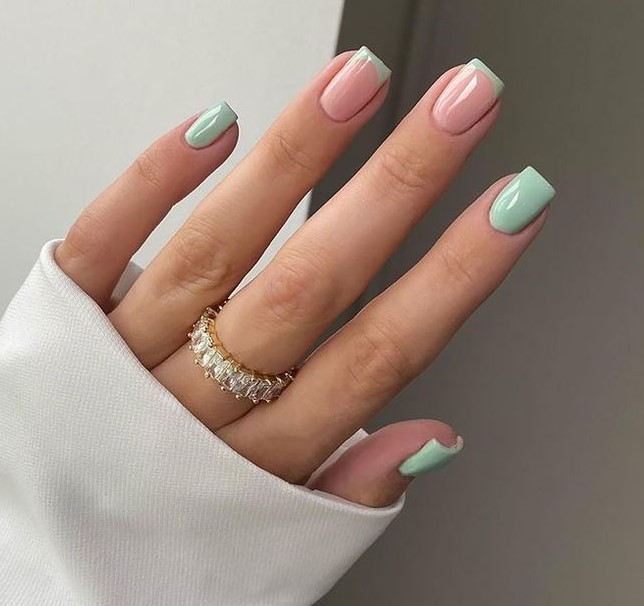 10. Mauve
The color mauve is adaptable and seamlessly changes from day to night. It delivers a refined and subdued elegance with its combination of grey and purple hues. It is ideal for anyone looking for a professional, elegant look that complements a variety of skin tones.
11. Deep Forest Green
Use a deep forest green color to capture the essence of nature. This deep, earthy shade gives your nails a hint of the great outdoors while expressing depth and peace. It's a fantastic option for the autumn and winter.
12. Blush Pink
Blush Pink is a lovely color that gives your nails a subdued hint of elegance. It is soft, romantic, and absolutely feminine. This delicate shade is a popular option for everyday use because it goes nicely with any ensemble.
13. Lavender
Lavender nails radiate beauty and serenity. This delicate tint gives a touch of softness to your overall appearance and is ideal for spring and summer. It is widely flattering because of its pale purple undertones.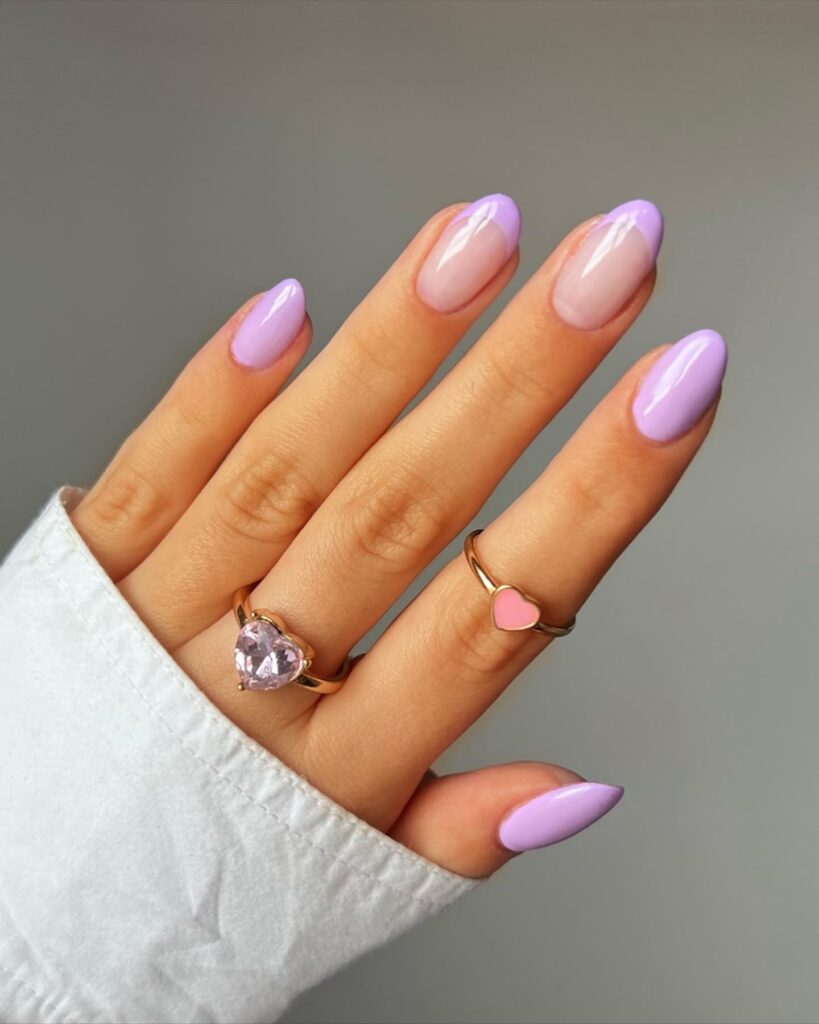 14. Black
Black is a classic and striking color that represents refinement and rebelliousness. It is a strong and striking color that is always noticed. Black nails are a go-to choice whether you're sporting edgy attire or attending a formal function.
These classic nail colors will make your manicure stand out regardless of the time of year, your state of mind, or the clothing you're sporting. Every color, from traditional red to iridescent holographic, gives a distinctive touch to complement every personality and fashion sense. So go ahead and play around with these trendy hues and let your nails serve as a blank canvas for your beauty and sense of self. These timeless hues go with every skin tone, attitude, and outfit, whether you're searching for a traditional red, a chic nude, or a lively summer tint. To express yourself and feel fantastic all year, embrace your personal style and play around with these trendy nail colors.
See Also: Paint the Town Pink With These Barbiecore Nail Art Ideas