It may surprise you to learn ladies, but men are just as insecure about their bodies as we are. Men can be insecure about their appearance like their hair, their skin, and yes their man bod. However, many women love the man bod! Look at photos of Ben Affleck and Leonardo DiCaprio at the beach in all of their man body glory! We'd still tap that. Your man just might need some reassurance and we are here to help you let your man know that you approve of his dad bod.
So, What is a Dad Bod?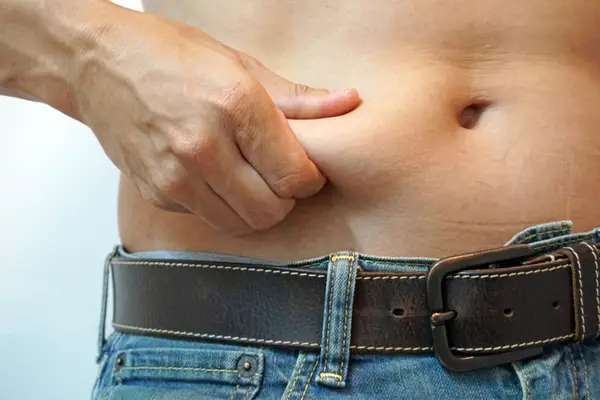 Firstly, a dad bod is slang for a middle age man's body. The physique is more of the average man who is not ripped or skinny. In other words, he has love handles or just more to love. A beer belly can be endearing. There is research that shows that women may actually prefer the dad bod. The dad bod signifies to women a man that is better marriage material. How many not Mr. Rights are ripped with six packs? Am I right ladies? Notable dad bods also include Jason Segal and Jon Hamm (swoon).
1. Compliment Him
The easiest way to help your man overcome his man bod insecurities is to compliment him! It is a no brainer, we all require the occasional validation from our partner. It is easy to boost a man's ego when your is lady because YOU R opinion is the one that he seeks approval. Look him in the eye so he knows you are genuine when you say, "You look great!" Remember to not over do it with ten compliments a day. Also, remember to compliment him beyond his appearance like on his character and abilities.
2. Flirt with Him
In addition, to complimenting your man, you should flirt. It is healthy for the relationship. Don't be afraid to slap his bum or to lay a steamy kiss on him out of the blue. Trust us, your man will forget all about his dad bod.
See Also: Equinox vs. Nysc
3. Beef Up His Good Qualities
Skip the pep or fat talk. If you sense he is getting down about his sexy dad bod, then give him other positive ammunition. Beef up his other positive features like his eyes or his hand. Remind him he is a wizard in the kitchen or on the soccer field. The key is to remind him why you are in love with him and are attracted to him.
4. Go Shopping!!!
Go shopping!! It is fun for you and for him. If your man is insecure about the way he looks , maybe it is time for a wardrobe upgrade. Help him find clothes that better suit his dad bod. You've watch plenty of What Not to Wear to know that horizontal stripes and cuffed jeans are not always the most flattering. Introduce him to an adult wardrobe and the art of the "French Tuck." (Thank you Netflix's Queer Eye.) Your man will feel like a hundred bucks, especially when he sees how into him that you are. Who doesn't love a man in a blazer?
5. Hit the Gym Together
Get those endorphins and release that testosterone by getting physical. You and your man will feel better about your physique by being proactive. As a couple you can lift weights, run, tennis, or engage in whatever activity you both enjoy. You'll have a great opportunity to flirt with him and compliment his killer calves and arms. It is also important to note that men with the apple shape or beer belly are at great risk for heart disease. Make sure you get in your cardio for you stay healthy together for a long time.
6. Cook Him a Romantic Dinner
The best way to a man's heart is his stomach. Cooking together is both fun and romantic. Let him know you enjoy his appetite. Cook him his favorite meal and enjoy life. You can find a meal that is healthy and satiating for him like a lean steak and a glass of red wine. However, it is okay to enjoy something less healthy like a Pad Thai. You love his dad bod and don't care if your man doesn't look like Jason Momoa.
Be sure to read Healthy Fast-food in Nyc? Queer Eye's Antoni Porowski Is Delivering.
7. Engage in Sexual Activity
To convince your man to love his dad bod, you have got to have sexy time. He won't need much more convincing when you are validating him with your sexual intimacy. Easy Peasy.
8. Make Him Feel NEEDED
It is biological, men need to feel needed. Women too, but men more so. Have him help you with things around the house, like mowing the lawn or opening jars. It sounds archaic, we know. Maybe you need his help on fixing the car. Perhaps, you need some IT help or need his opinion with work. Whatever, it is you can find a way to insert him in your life because you DO need him, he just needs reminding.